*This story has been updated from its original format.
Lee Do Hyun might not be a household name just yet, but, trust me, his star power is definitely on the rise! The actor stole our hearts—and made us cry buckets—in the charming K-drama, 18 Again, a remake of Zac Efron's 2009 comedy flick, 17 Again. And yup, all his hard work in the drama earned him his first-ever Baeksang award!
To get you into the ~Lee Do Hyun Lovers Club~, here are interesting deets to know about our new fave South Korean actor.
1. Lee Do Hyun is 26 years old!
He was born on April 11, 1995.
2. He had quite a tough childhood.
In an interview with Esquire Korea in 2019, Lee Do Hyun revealed that his younger brother has a developmental disability: "Donghyuk has a developmental disability. It's not apparent at first, but if you talk with him for about 10 minutes you can tell. He lacks social skills and his intelligence is about that of a middle schooler. He's overweight, and so people look down on him a lot. So a lot of times I've had to go and tell people that I'm his hyung, not to bully him. But I also find a lot of inspiration from Donghyuk for my acting." 
ADVERTISMENT - CONTINUE READING BELOW ↓
He also shared that he wishes to pay off all of his family's debt this year: "I mean, I'm not sure if it's possible, but it's just my goal. So I hope that in 2020, my mother, father, and Donghyuk can rest at home, and we can all live off of my earnings. I think that will give me peace of mind when I enlist too."
3. Do Hyun once failed his college admissions exams.
Lee Do Hyun started attending an acting academy in high school, but because of his ego ("I'm good-looking and good at acting"), he failed his admissions exams! "I didn't feel intimidated, I was conceited," he told W Korea. "I went to the admission exams with that confident attitude, but I failed them all. I came to my senses while I was studying to try again the next year. I think I gradually learned how to be humble then." He was eventually admitted to Chung-Ang University's drama department.
4. He only made his acting debut in 2017.
Lee Do Hyun's first drama role was for Prison Playbook. He played the younger version of elite prison guard Lee Joon Ho (Jung Kyung Ho).
5. You might know him from his role in Hotel Del Luna.
In 2019, Lee Do Hyun got his big break when he starred in the top-rating supernatural drama, Hotel Del Luna. He played Chung Myun, the first love of Man Wol, played by IU.
6. Do Hyun is still close to IU!
Even after their drama wrapped up, the two Hotel Del Luna co-stars still support their individual projects. Lee Do Hyun reportedly sent a food truck on the set of IU's movie, Dream, while IU did the same thing for him on the set of 18 Again!
ADVERTISMENT - CONTINUE READING BELOW ↓
7. His life's motto is "work hard."
"My life's motto is always 'work hard,'" he told W Korea. "I work hard at whatever I'm given."
8. He just starred in a Netflix series!
Lee Do Hyun most recently starred in Sweet Home, a 10-episode series that's based on a cult favorite webtoon of the same name. The story is set in a "unique world in which people turn into monsters that reflect their internal desires." According to Netflix, Sweet Home follows "Cha Hyeon Su, a reclusive high school student who moves into a new apartment called Green Home after a personal tragedy. He then faces a series of life-changing situations that brings him out to the world to save others." Do Hyun starred alongside Song Kang, Park Gyu Young, Lee Jin Uk, and Lee Si Young in the Netflix Original series!
9. Do Hyun broke up with his girlfriend because of his ~method acting~.
To prep for his role in Sweet Home, he ended up breaking up with his now ex-girlfriend. In an interview with Esquire Korea, Lee Do Hyun detailed the boo-boo: "The character I was playing was someone who lost the girl they love. So I told my girlfriend we should break up, so I could play the role. I really don't know why I did that. I was about 21 or 22. Of course, my girlfriend didn't understand. She asked me if I was crazy. But at the time, acting came first for me...Anyway, after experiencing things like that, I think I've grown a lot."
10. He's currently starring in a romance drama.
Youth Of May is Lee Do Hyun's ongoing drama that's set in the 1980s! According to Soompi, the romance drama is about two people who have "a fateful meeting in the middle of the whirlwind of events that takes place in May 1980, a historically significant time period in South Korea." The Gwangju Uprising took place during that period after military leaders declared martial law. Youth Of May co-stars Go Min Si and is available for streaming on Viu.
ADVERTISMENT - CONTINUE READING BELOW ↓
11. He just won his first Baeksang!
On May 13, Lee Do Hyun was given the Best New Actor award at the prestigious 57th Beaksang Arts Awards for his heart-tugging role in 18 Again. Do Hyun was visibly shocked with the award and said in his speech that he didn't even expect to win that night. Congrats, Do Hyun! You deserve it!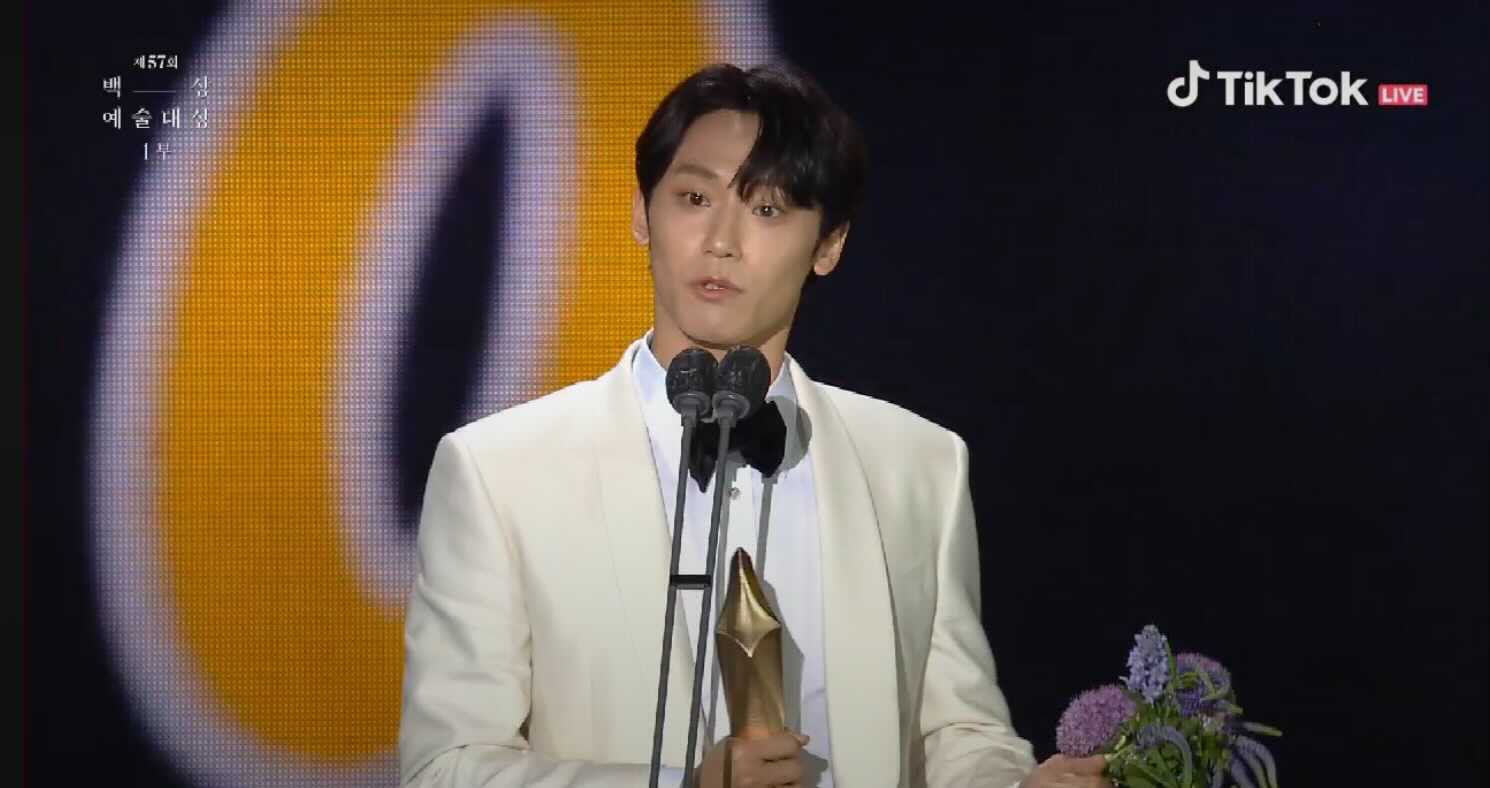 What does your zodiac sign say about you? Subscribe to Cosmopolitan Philippines and find out!
Follow Jacinda on Instagram.