The Long Plot, Sans Spoilers
Nestled in the heart of Jung-gu, Seoul is Hotel Del Luna, a mystical hotel that caters to spirits and prepares them for their journey to the afterlife. Things shake-up when its owner, Jang Man Wol (IU), recruits elite hotelier Goo Chan Sung (Yeo Jin Goo) to be her new general manager. After she unlocks his ability to see ghosts, Chan Sung's resistance towards taking on the role is futile. A new world opens up for him at Hotel Del Luna when he finally takes Man Wol up on her offer.
The Short, Honest Plot
Enter the magical world of Hotel Del Luna and join hotelier Goo Chan Sung as he takes on the role of general manager and unlocks the secrets of the ghostly hotel and its staff.
The Actors And Where You Last Saw Them
IU as Jang Man Wol
Singer IU has been strengthening her K-drama chops and building her versatility as an actress since she first starred in the 2011 teen hit Dream High. Following the success of her latest dramatic series My Mister (2018), Hotel Del Luna allows viewers to see IU in a whimsical new light as the short-tempered hotel owner, Jang Man Wol. Behind her fancy outfits and lavish tendencies lies a lonely soul with a rich and painful past.
ADVERTISMENT - CONTINUE READING BELOW ↓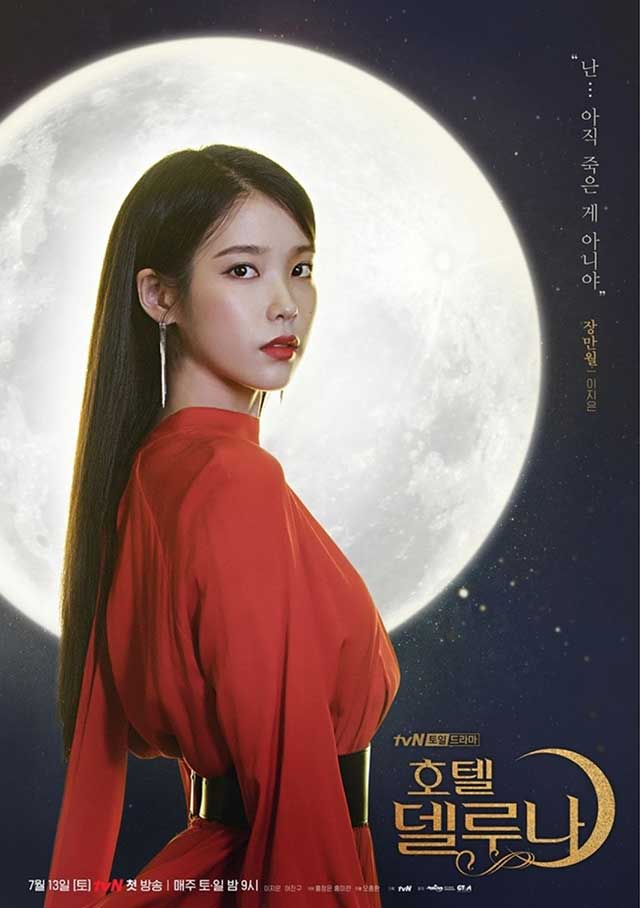 Yeo Jin Goo as Goo Chan Sung
Jin Goo debuted as a child actor in the 2005 film Sad Movie. Dubbed as the "Nation's Little Brother," he has outgrown his association with the younger roles he's played through dramas like Orange Marmalade (2015), The Crowned Clown (2019), and My Absolute Boyfriend (2019). As the only human employee of the hotel, he is tasked with handling worldly affairs but soon opens up to helping ghosts who check in with their unresolved issues as well.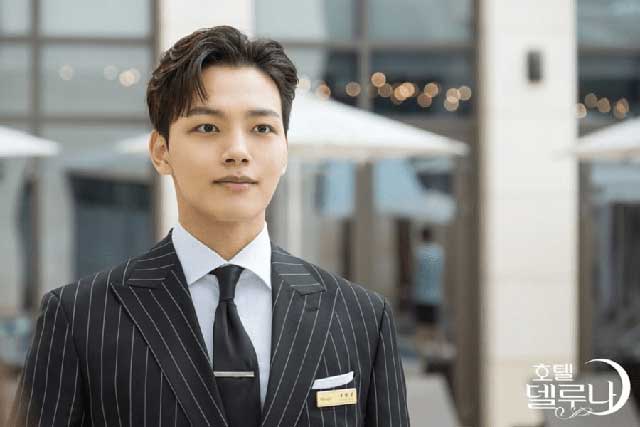 Shin Jeong Geun as Kim Seon Bi
Shin Jeong Geun stars as Hotel Del Luna's longest employee, bartender Kim Seon Bi. If you're a K-drama fan, chances are you've seen him as a supporting actor in a lot of dramas. Notable ones include Encounter (2018), where he plays the dad of Park Bo Gum's character Kim Jin Hyuk, Mr. Sunshine (2018), and Pinocchio (2014).
ADVERTISMENT - CONTINUE READING BELOW ↓
Bae Hae Seon as Choi Seo Hee
Veteran actress Choi Seo Hee plays room manager Bae Hae Seon. You'll see her in supporting roles in dramas like While You Were Sleeping (2017), Wok of Love (2018), and The Secret Live of My Secretary (2019).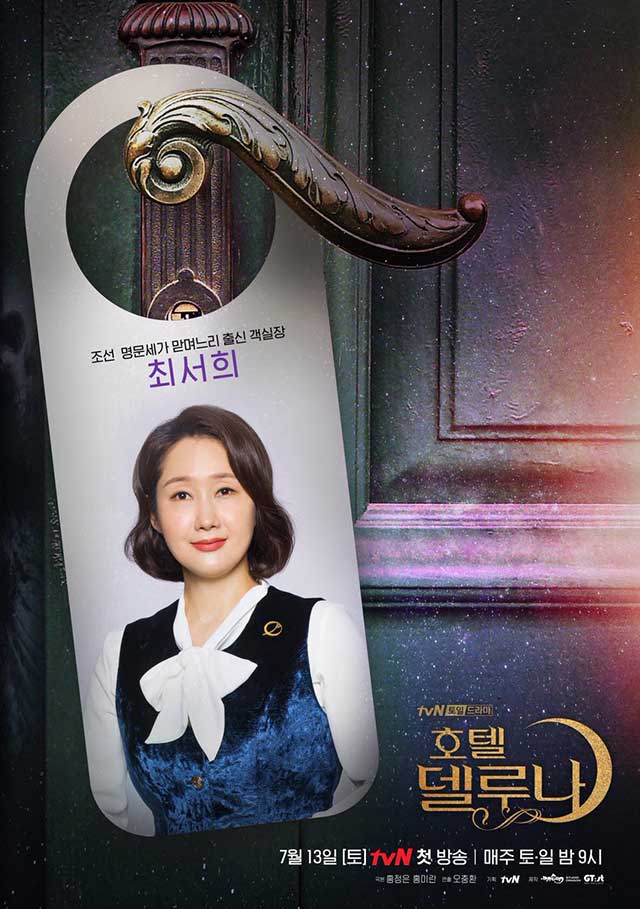 ADVERTISMENT - CONTINUE READING BELOW ↓
P.O. as Ji Hyun Joong
South Korean rapper P.O. from K-pop boy group Block B fame plays hotel receptionist Ji Hyun Joong. You can catch this cutie in dramas Encounter, Fluttering Warning (2018) and Temperature of Love (2017) and in variety shows like Kang's Kitchen and The Great Escape.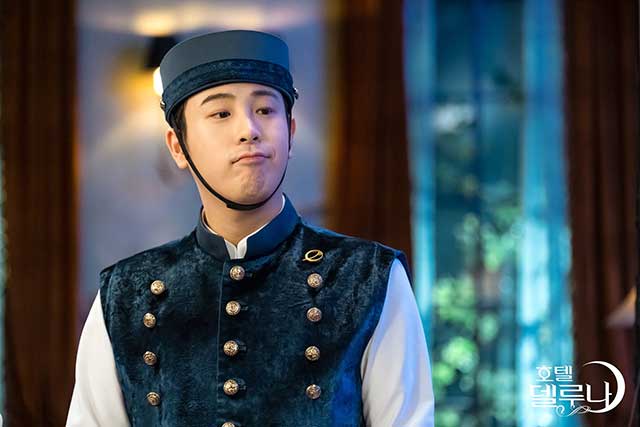 ADVERTISMENT - CONTINUE READING BELOW ↓
Kang Mina as Kim Yoo Na
K-pop girl group Gugudan's Mina (a former member of Produce 101's I.O.I) plays Kim Yoo Na, an intern at the hotel. Fairly new to K-Dramaland, Mina has starred in 20th Century Boy and Girl (2017) and 2018 shows Dokgo Rewind and Mama Fairy and the Woodcutter.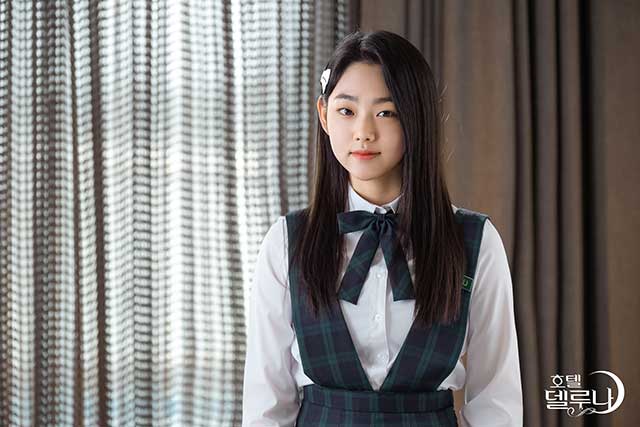 ADVERTISMENT - CONTINUE READING BELOW ↓
Did You Know?
1. Hotel Del Luna is the 12th drama written by star scriptwriting pair Hong Jung Eun and Hong Mi Ran (aka the Hong Sisters), who are well-known for hit dramas like My Girl, You're Beautiful, My Girlfriend is a Gumiho, and Greatest Love.
2. IU's character, Jang Man Wol, has an official Instagram account you can follow!
ADVERTISMENT - CONTINUE READING BELOW ↓
3. On September 4, the cast and crew of Hotel Del Luna flew to Bangkok for their reward vacation.
4. Hotel Del Luna scored an average viewership rating of 12 percent. It currently reigns as this year's most-watched tvN drama.
5. The show features a string of cameos from famous K-drama stars like Lee Joon Ki (Moon Lovers: Scarlet Heart Ryeo), Korean comedian Kim Jun Hyun, and Kim Soo Hyun (My Love from Another Star).
6. Actor Kim Soo Hyun's cameo appearance in the final episode blew viewers away to the point that tvN had to deny speculations of a second season.
What I Think:
TBH, this 16-episode drama is one that grows on you. It takes a while for the characters to find their place in the story, but once they do, they'll feel like family to you and will definitely get you hooked. Hotel Del Luna follows a format where each episode contains a sub-story that supports the overall plot. Each episode introduces you to a new ghost guest with his or her own backstory. How the dramas main characters interact with each of these ghosts stirs their growth and helps viewers get to know them better.
ADVERTISMENT - CONTINUE READING BELOW ↓
I love how the drama revolves around the concept of a hotel for the dead and puts a positive spin on it by sharing stories of the ghosts who check in to the hotel and how they resolve their issues by letting go to embrace what awaits. From an old man who dies with his dog to a ghost bride who needs a groom, the variety of characters and situations integrated into the show make each episode an exciting adventure. A subtle take on values like forgiveness, healing, justice, and love (in all its forms) adds to the emotional pull you experience while watching the show. Attention to details in CG and cinematography add to the richness of the show. The show is definitely not a waste of time.
I'd Recommend It To:
K-drama fans who want to take a break from the rom-coms that follow the standard "guy meets girl and falls in love with her" mold (with parental intervention and third parties as sources of conflict). Hotel Del Luna is for viewers who want to experience a magical mix of horror, suspense, humor, and an occasional dose of romance in every episode.
ADVERTISMENT - CONTINUE READING BELOW ↓