Recently, news about Lee Jong Suk's alleged lavish Ferrari gift to his rumored girlfriend, Kwon Nara, sent the entire internet on fire. Many are asking: Are they really in a relationship? How much does the Ferrari cost? But most importantly: HOW RICH IS LEE JONG SUK THAT HE CAN GIVE AWAY A LUXURY SPORTS CAR? While we don't have a definite answer to question number one—we do have a detailed report on the other cars he reportedly owns, how much he's making, and how he spends it. Are you ready? To start, reports say that Lee Jong Suk's net worth is an eye-popping $50 million (around P2.4 billion).
At the age of 15, Jong Suk, or Sukki as called by his fans, started his career as a runway model at Seoul Fashion Week, making him the youngest to do so. He then trained to become a K-pop idol and later on made his acting debut. After more than a decade, Sukki has become an A-list celeb and has been consistent in gracing our lives with his remarkable projects. These shows did not just earn him millions of fans, but also millions...literally.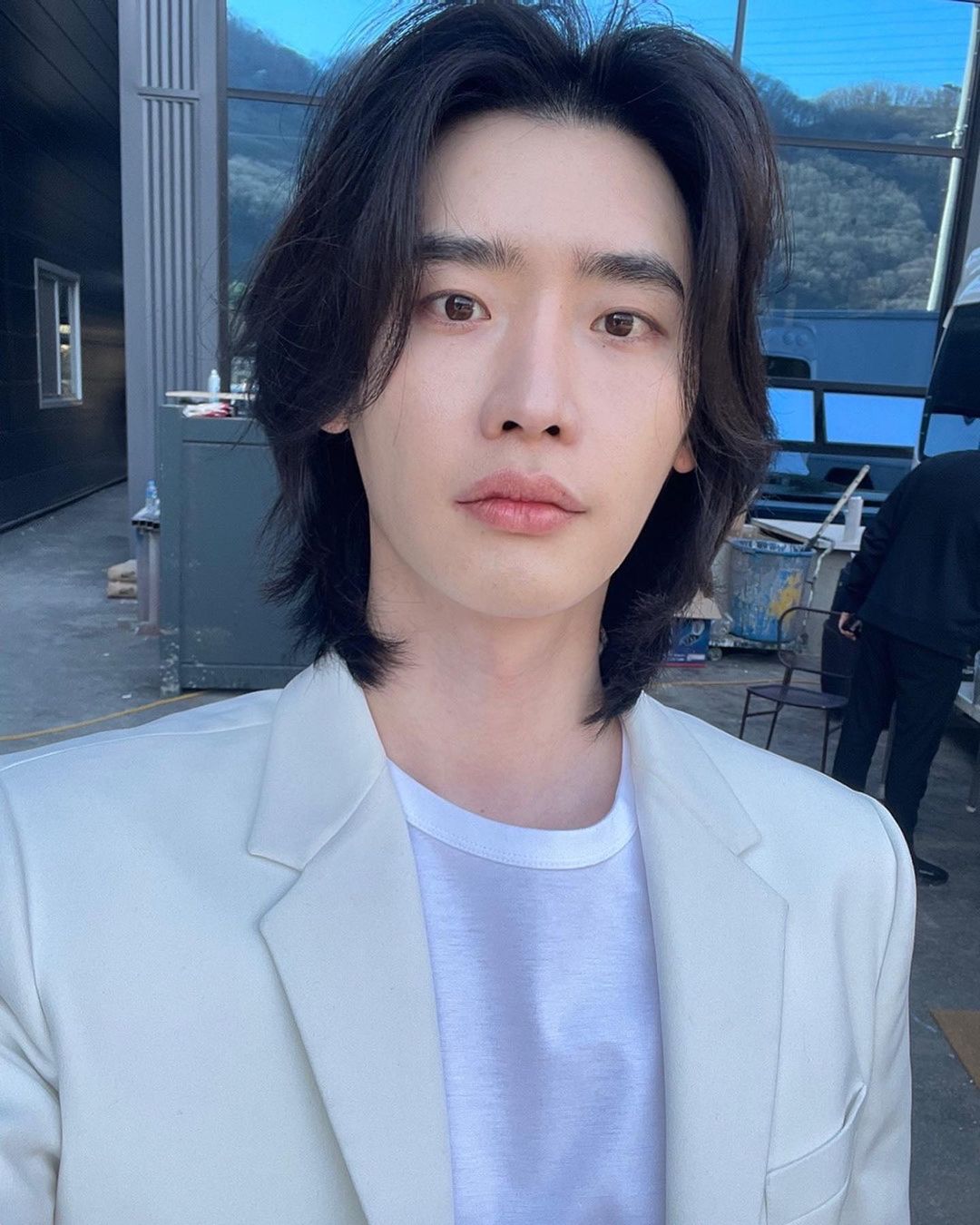 ADVERTISMENT - CONTINUE READING BELOW ↓
Lee Jong Suk as a top-tier actor


One of Sukki's most successful K-dramas is Doctor. Stranger, where he played the role of a genius doctor. This 2014 SBS series received double-digit ratings in South Korea and was also a smash hit in China, as reported by The Korea Times.
In the same year, Sukki ~*transformed*~ into a reporter in the SBS series, Pinocchio, and it was reported that the drama was sold to a Chinese portal site for a whopping $280,000 (around P13.5 million) per episode (FYI, Pinocchio has 20 eps!). You know what that means—the more popular the series, the more ka-ching for the cast members. Plus, higher the talent fees for the actors for their next projects!
The following years proved to be good to Sukki because he starred in more crowd-favorite dramas including W: Two Worlds (which is getting an American remake, btw) and While You Were Sleeping. With the massive success of these shows, he is listed as one of the highest-paid Korean actors and is reported to take home at last $50,000 (around P2.4 million) per episode. Daebak.
Lee Jong Suk as a sought-after oppa
If you're a huge fan of Sukki, we're pretty sure that *seeing* him in person is your ultimate dream (if not to marry him). In November 2018, the Hallyu star visited Manila for his Crank Up tour and the Araneta Coliseum was brimming with fans from different parts of the Philippines (and Asia, probs!). It is worth noting that the priciest ticket was at P10,000 and the venue's seating capacity is almost 16,000. Just by looking at this photo, we can say that Sukki's fan meet was a full house (and that it for sure added a hefty amount to his bank account).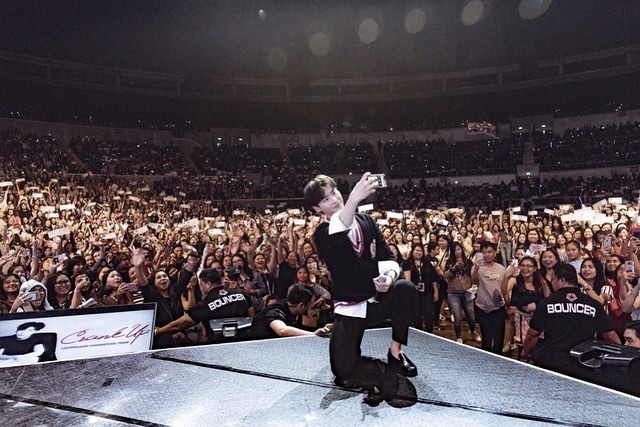 He also held his fan meets in other countries, including China in 2015. Did you know that the most expensive ticket to his event in Guangzhou was sold out in a matter of 30 seconds? It was priced at $255 (around P12,320) lang naman. Casual!
Lee Jong Suk as a real estate owner and businessman
Aside from being a good actor, Sukki is also good at putting his hard-earned money into profitable investments. Reports state that he bought a $4.2 million-worth (around P203 million) villa at Nine One Hannam while he was enlisted in the military last year. This high-end apartment complex in Seoul is where the most influential live, such as BIGBANG's G-dragon, and each property here "is equipped with its own private elevator and yard." Here's a tour of Nine One Hannam so you can imagine how Sukki is ~living the life~:
His real estate purchases don't stop there—per Manila Bulletin's story, the actor also owns three more properties in the affluent neighborhood of Hannam-dong which amounts to a staggering $13.6 million (P653.5 million).
ADVERTISMENT - CONTINUE READING BELOW ↓
For his other entrepreneurial ventures, Sukki acquired an abandoned building in Sinsa-dong in 2016 worth $4.5 million (around P217 million). Although some were confused by his decision (the location wasn't the best area to invest in), he did reap the rewards eventually. Sukki turned the building into a cafe restaurant named 89 Mansion and it was a huge success! Many people, not just his fans, visited the place and it became a must-visit tourist location of its own. In an interview with ELLE, he mentioned that putting up 89 Mansion was the best decision he ever made in 2017: "It's my decision to open a cafe. I've always wanted to open a cafe of mine. Whenever I don't have anything scheduled, I wake up and head straight to the cafe. I've almost never have been interested in anything other than acting, so it feels like a whole new world (to own a cafe)."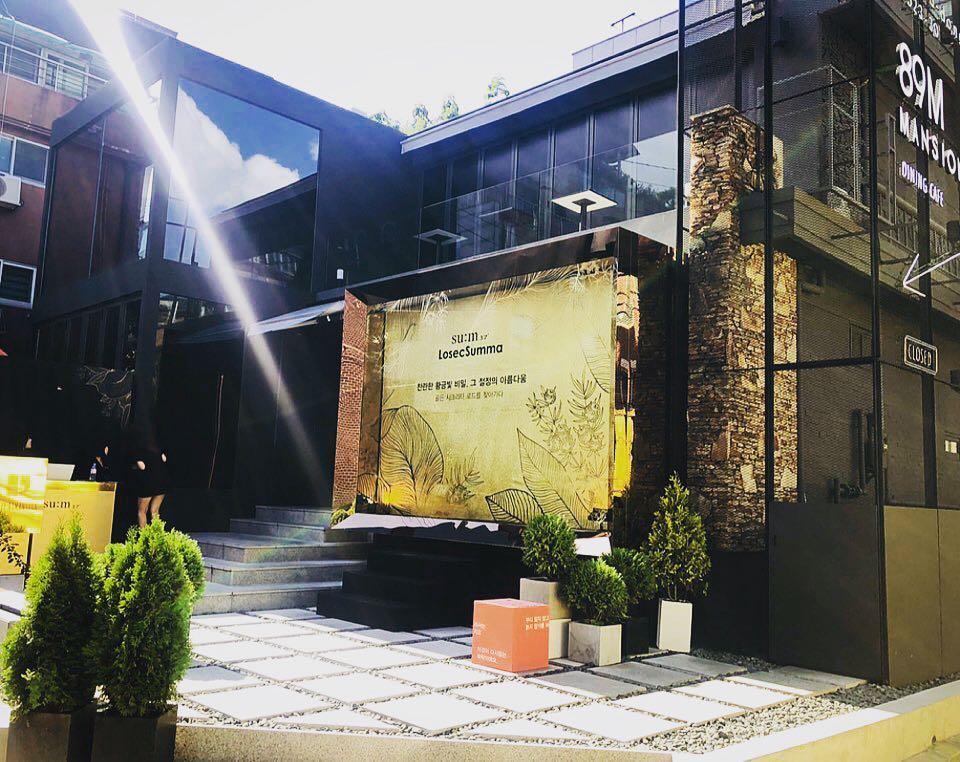 But just like all the other affected businesses in SoKor and around the world, 89 Mansion closed down last year due to the pandemic. But, he did make a big profit out of it by selling the building for $6.8 million (around P329 million), and gained $2.3 million (P111 million) in return. A smart move there, oppa!
Lastly, Sukki reportedly runs his own entertainment agency, A-Man Project. According to an article by Soompi, he was the executive director but he resigned in time for his military enlistment.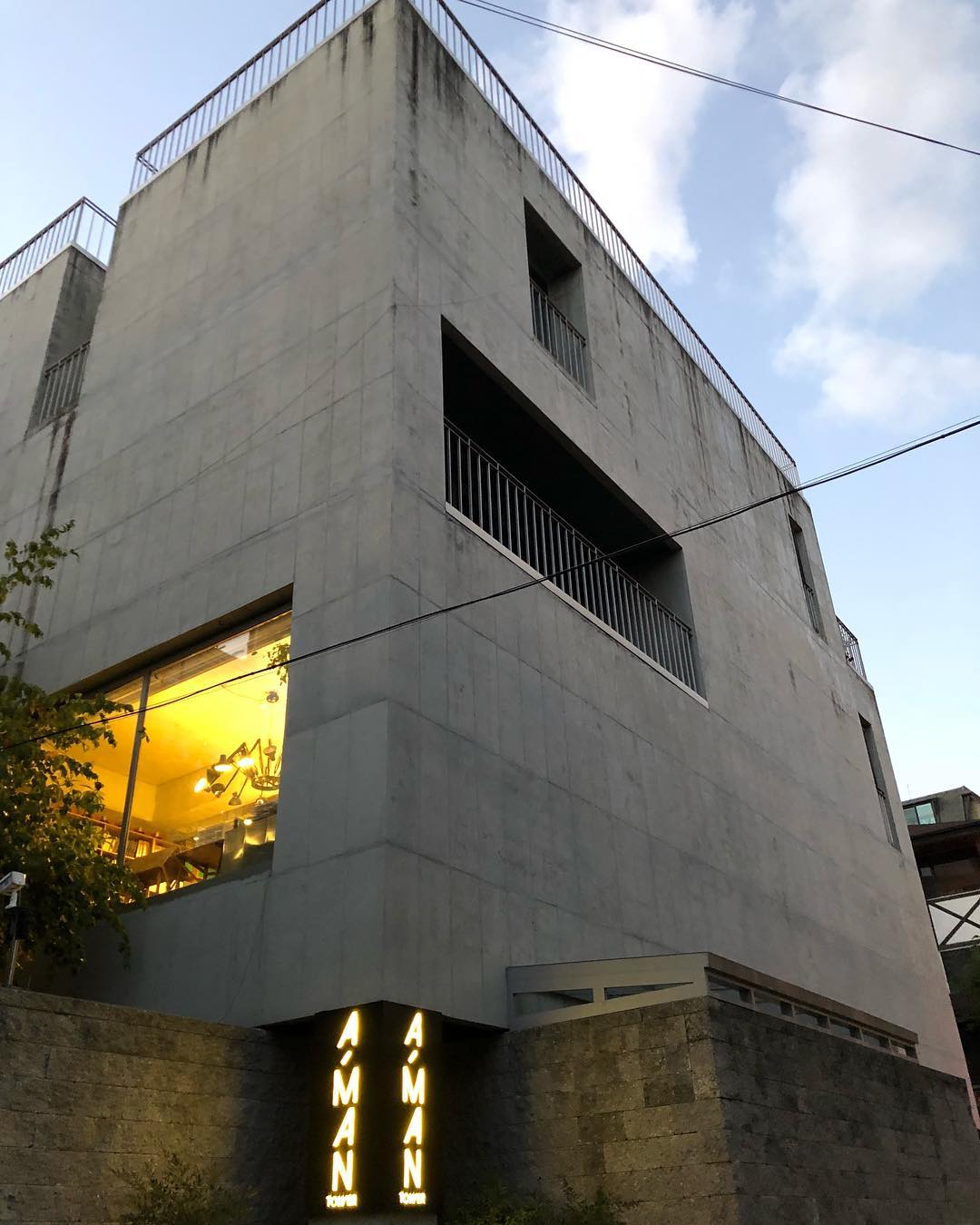 Lee Jong Suk and his expensive hobbies
Now for the moment you've all been *waiting* for: His collection of cars. In 2015, Sukki was rumored to be dating his Pinocchio co-star, Park Shin Hye. Dispatch wrote in a report that the actor would pick up Shin Hye not just in any car, but in a Mercedes Benz or sometimes, a Porsche. To give you an idea, Porsche cars can range from P6.35 million to P8.85 million. In other news, here's a recent photo of Sukki from his Instagram account:
ADVERTISMENT - CONTINUE READING BELOW ↓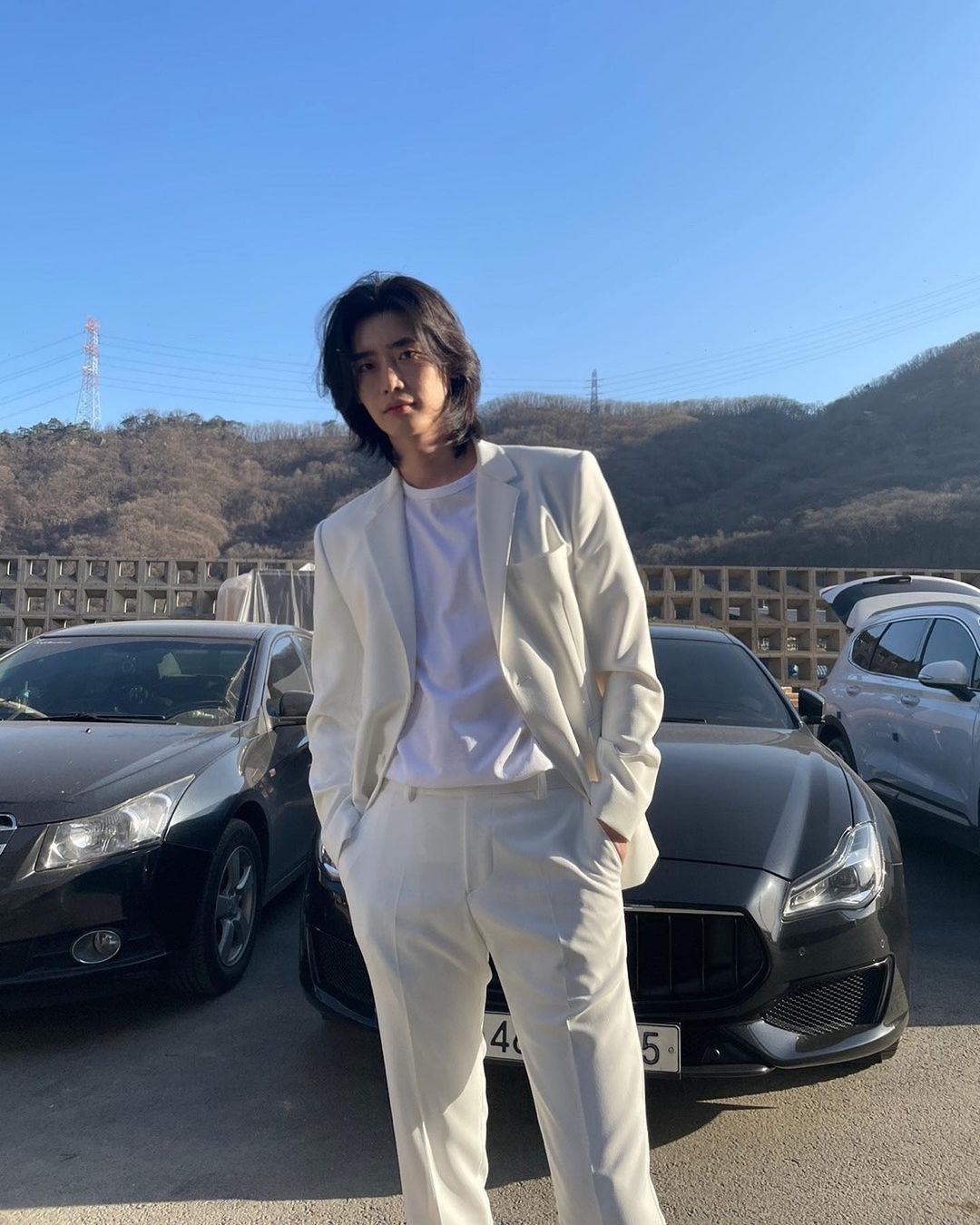 Lee Jong Suk's acts of charity
With everything he has obtained throughout the years, Sukki doesn't forget to give back. One cause that he's particularly attached to is for the benefit of children in need. In 2016, the actor teamed up with the clothing brand Jain Song and was part of "PLEASE STOP", a campaign against child violence. He worked hand in hand with the brand's designer and all the proceeds from that campaign were donated to the organization, Save The Children. What's even more special is that he wore one of the brand's shirt that says "My will is good" in an episode of W: Two Worlds. Talk about full support!
When Sukki was given 123456789 duck dolls by his fans in 2018 (Fun fact: His nickname is Ddochi and it's derived from a character in Dooly the Little Dinosaur), he gave them to deprived children. He even asked his fans first before taking action through his SNS account: "Would it be okay if I share all these toys and your kind gesture with the kids who need it more than I do? I hope that you could support my decision." Awww!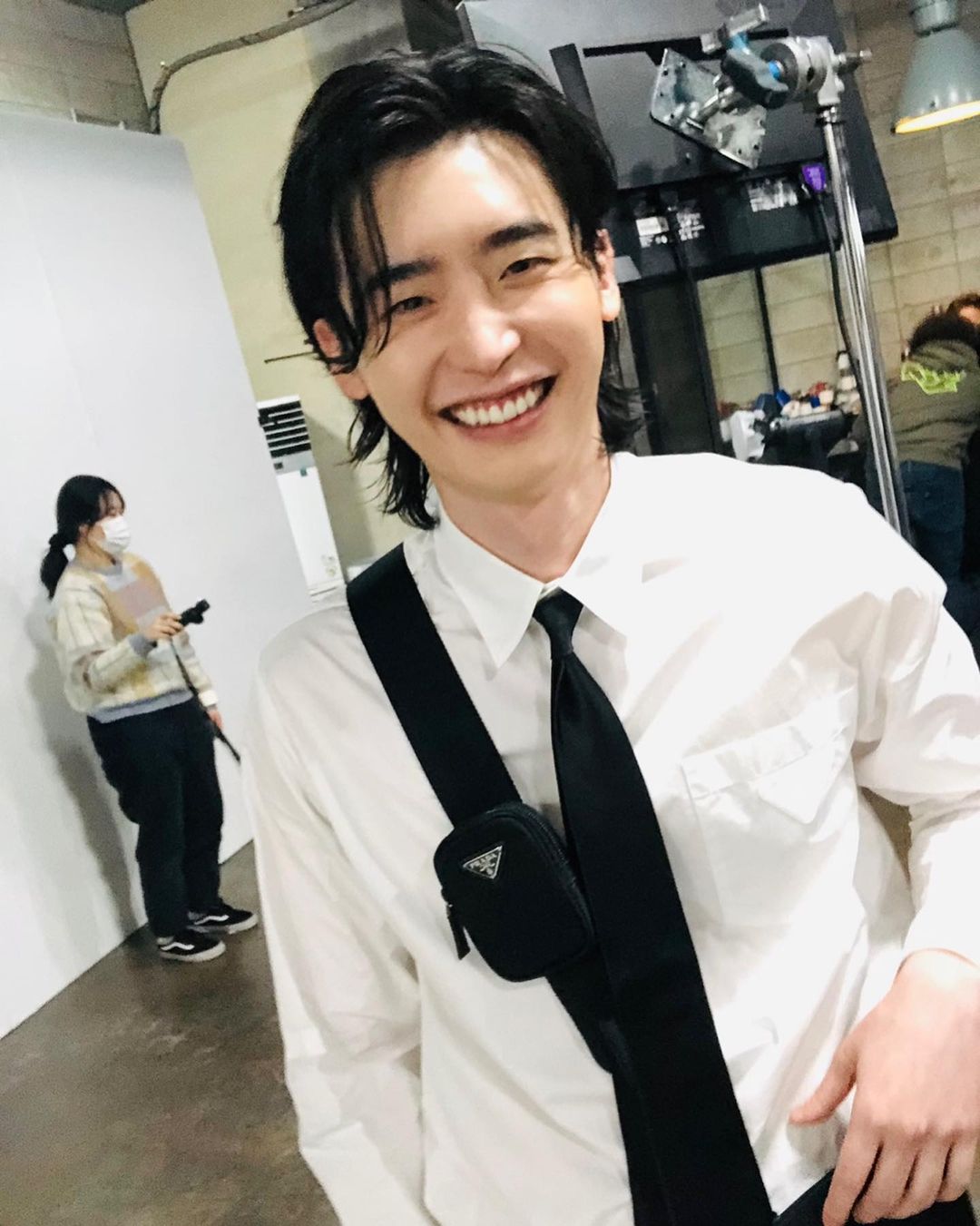 Also in 2018, he shared a big chunk of his earnings, worth $93,440 (around P4.5 million), with a non-government org called Good Neighbors to support children from underprivileged families. Two years before that, he gave $165,800 (around P8 million) to UNICEF as aid for impoverished children across the world. Sukki, you have our hearts forever!
Lee Jong Suk will always be on top of our mind when it comes to our list of best actors and best kissers in K-dramaland. He was even called as the kind of artist that can guarantee 100% success with his TV series. But more than the kilig and fantastic acting skills he shows us, he will always be one of our favorite oppas of all time—because he uses his influence to do good and be of help to others. More power, projects, and $$$ to you, Sukki!
ADVERTISMENT - CONTINUE READING BELOW ↓
Follow Hanna on Instagram