Don't lie: Part of the reason you watch K-dramas—aside from the swoon-worthy moments, fascinating stories and world-building, relatable characters, etc.—is because of how damn good the stars look. Throughout the long history of the media phenomenon that is the Korean drama, we have been gifted with some especially well-dressed characters and unforgettable style moments. We round up a few shows to watch if you need to cop some style tips!
Need some sartorial inspiration? Add these K-dramas with fashionable characters to your list:
1. It's Okay To Not Be Okay (2020)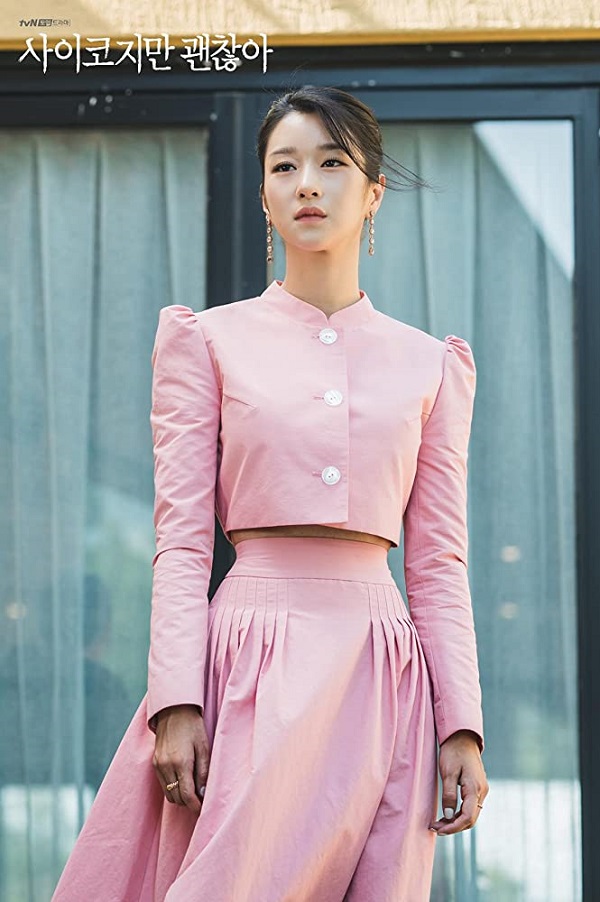 Continue reading below ↓
Recommended Videos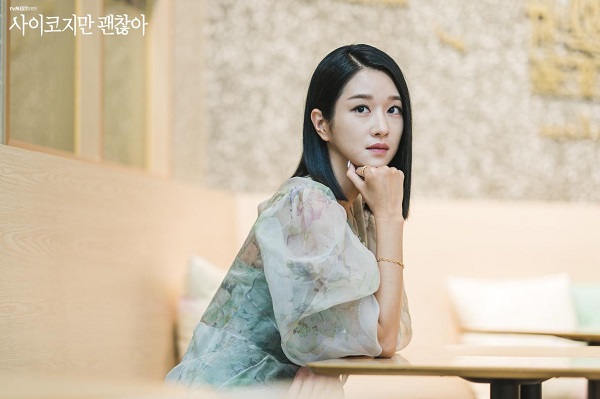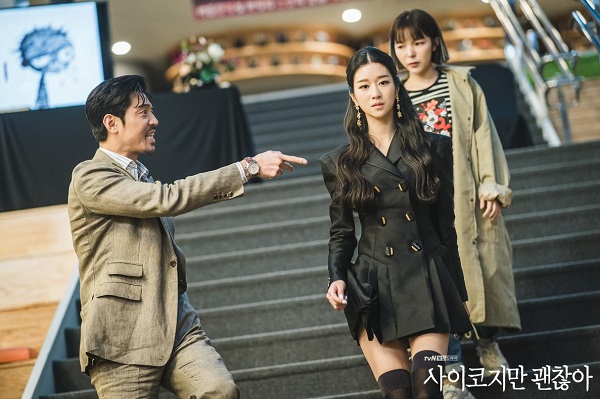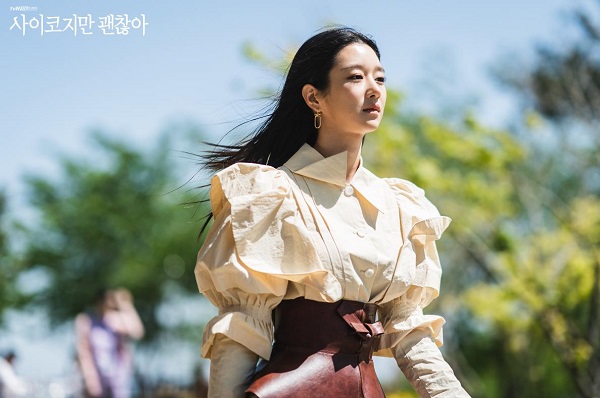 Ko Mun Yeong (Seo Ye Ji) of It's Okay To Not Be Okay isn't about to let anyone mess with her—and if her expansive and expensive wardrobe is anything to go by, you'd best back away from this celebrity author. Ye Ji has stunned in practically every OOTD she's worn on the show and pretty much every piece has been designer. Remember how teeny tiny her waist looked in that pink co-ord outfit? Mun Yeong's mysterious and multi-layered character definitely matches how she's dressed, and we recommend paying extra attention to her outfits—like the red shoes in Episode 2—as they usually add to the story!
READ MORE:
Here's How You Can Take ~*Cool*~ OOTD Pics At Home
Quiz: Which Must-Watch 2020 K-Drama Should You Stream Next?
10 Female K-Pop Idols Who Became K-Drama Stars
2. Crash Landing On You (2019)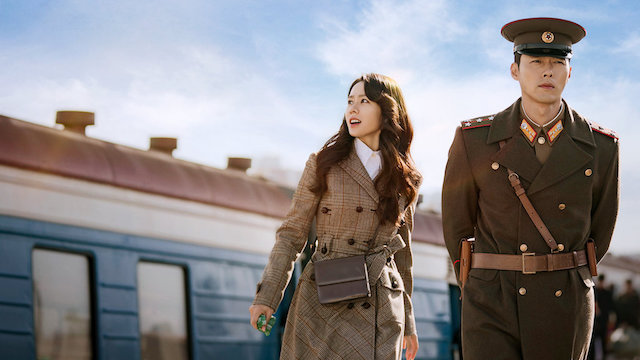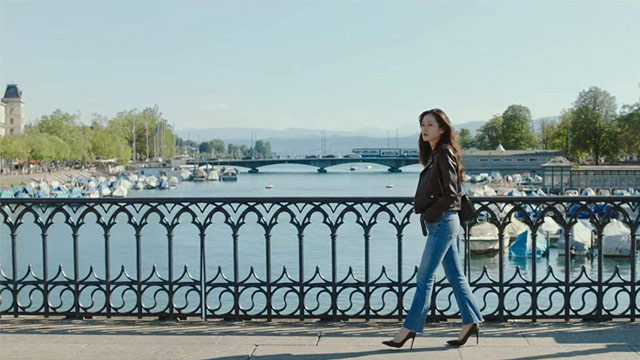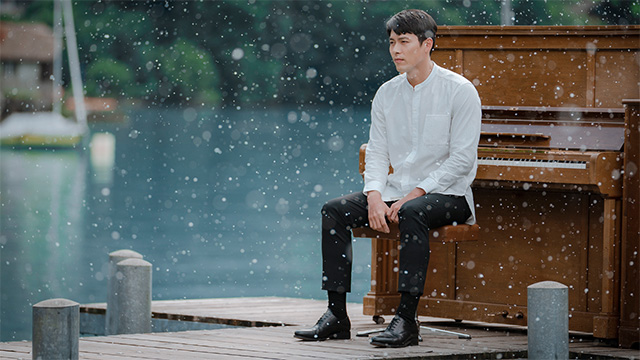 We just couldn't get enough of Yoon Se Ri's (Son Ye Jin) clothes no matter which side of the Korean border she was currently on. As CEO of her own lifestyle brand, she sported some pretty chic power ensembles—from edgy designer suits to fashionable co-ords. During her time in North Korea, she had to trade those sharp looks for cozy knits and long floral skirts in order to blend in with the rest of the village. Captain Ri Jeong Hyuk (Hyun Bin) also donned some sleek and dapper outfits on the show, aside from the military uniforms he wore. We can't really blame the saleslady for fawning over him each and every time the captain emerged from the fitting room, wearing a suit that, well, suited hIm. 
3. My Love From The Star (2014)
Seeing as Cheon Song Yi (Jun Ji Hyun) is a famous Hallyu actress, there's no way her wardrobe would be anything but movie star-worthy. She sported some very trendy outfits that wouldn't be out of place in the 2020s, including leather jackets, tweed blazers (with shorts!), and a lot of fun hats. Ji Hyun managed to make all of her outfits work alongside the carefree and confident attitude of her character.
4. Hotel Del Luna (2019)
While the story of a hotel for the dead was already more than enough to get us hooked, the creators decided to throw in some pretty crazy outfits worn by Jang Man Wol as played by singer and actress IU. Man Wol matched her loud and colorful personality with some pretty hard-to-ignore outfits. Her looks often had a vintage touch to them, played up with lovely colors, prints, and hats.
5. It's Okay, That's Love (2014)
If you're looking for some more contemporary sartorial choices, then check out It's Okay, That's Love. The style choices in this drama have aged incredibly well. Ji Hae Soo's chic and comfy ensembles—which had fun graphic tees, neat button-downs, jeans, loose dresses, and more—matched incredibly well with actress Gong Hyo Jin's frame. Plus, Jang Jae Yeol's (Jo In Sung) clean, crisp, and light wardrobe definitely lit up our screens, too.
6. Mr. Sunshine (2018)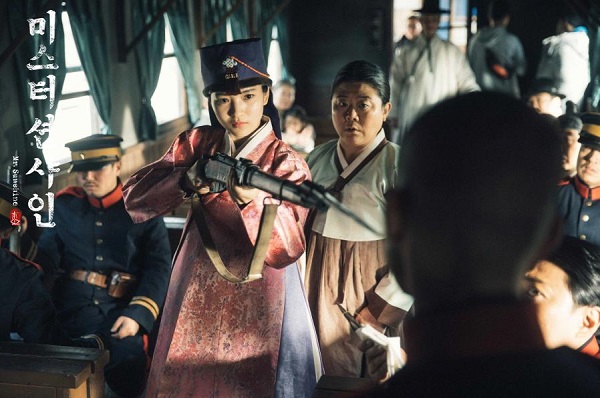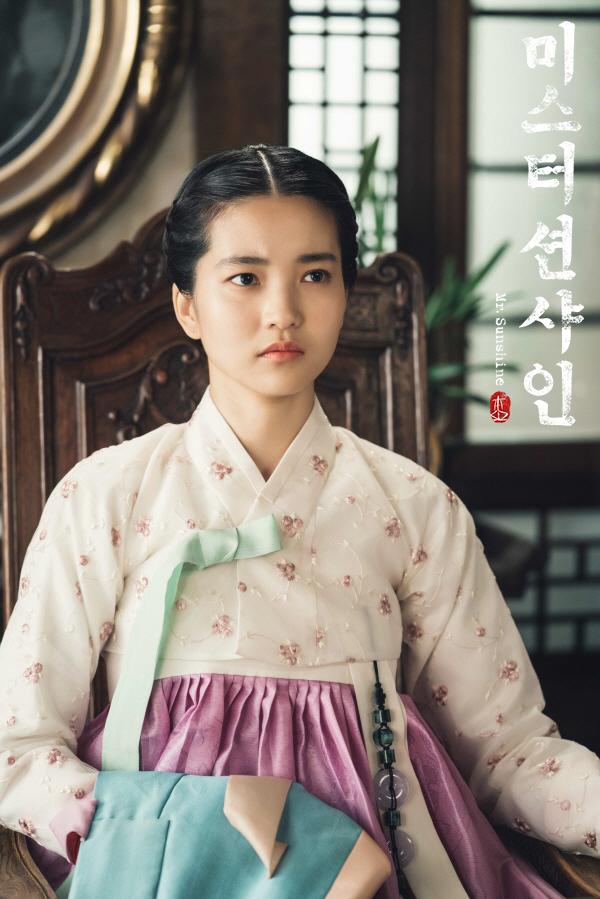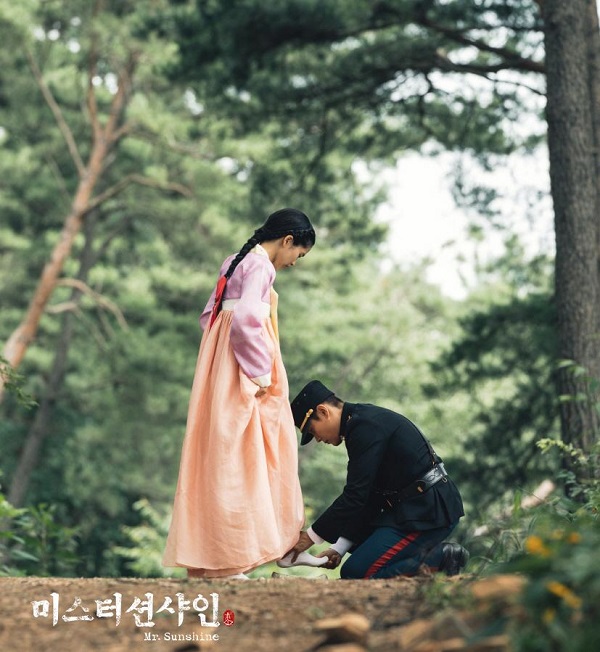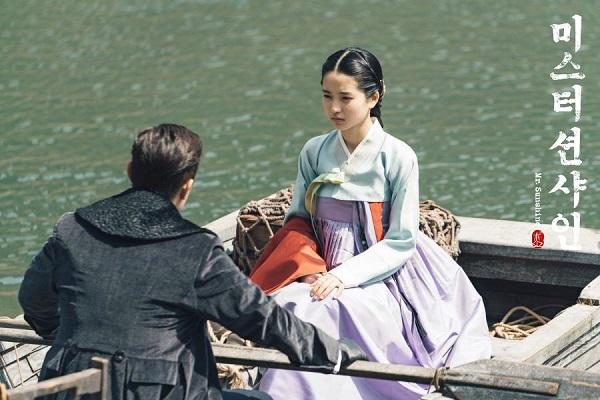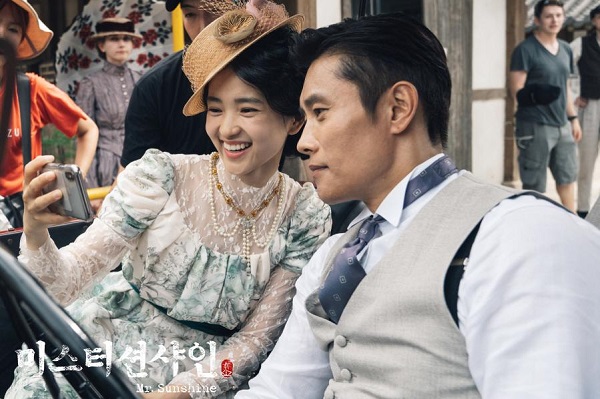 Of course we had to include a period drama on this list. Set in the early 1900s during the fight for Korea's independence, we were treated to the lovely hanbok dresses of Go Ae Shin (Kim Tae Ri), an aristocrat who secretly trained to become a sniper during a period of civil unrest. The vintage American-style suits and outfits were also a welcome break from the usual set.
7. Sky Castle (2019)
Take a peek into the cutthroat—and fashionable—world of South Korea's high society through this drama. Sky Castle revolves around the residents of the suburban SKY Castle. It tracks a group of wives, each willing to do anything to advance their family's status, whether it's getting their kids into prestigious universities or a promotion for their husbands. There's sure to be more than enough power suits and subtle sartorial showmanship to go around.
8. What's Wrong With Secretary Kim? (2018)
You'll be inspired to amp up your office looks after watching this series. As a secretary to the hardworking, if not egotistic, Lee Young Joon (Park Seo Joon), the dedicated Kim Mi So (Park Min Young) knows how to make a pastel wardrobe brighten up the corporate world! Aside from her seemingly endless number of pencil skirts and soft-colored button-downs, we're also treated to lovely one-piece dresses. Remember the ruffled yellow number she wore on one of their dates?
9. Goblin (2016)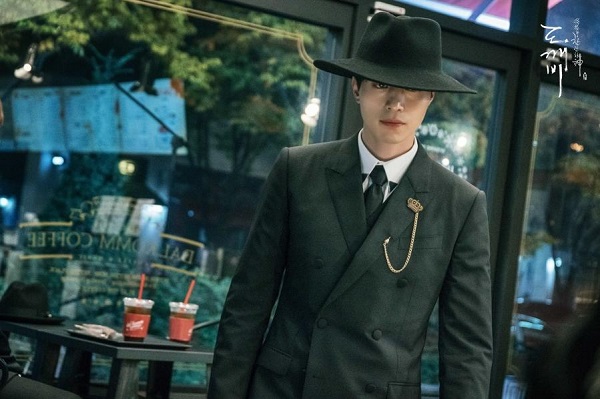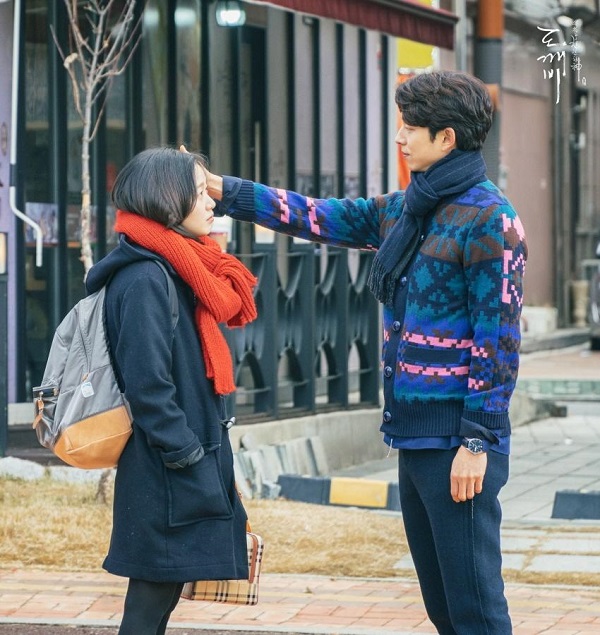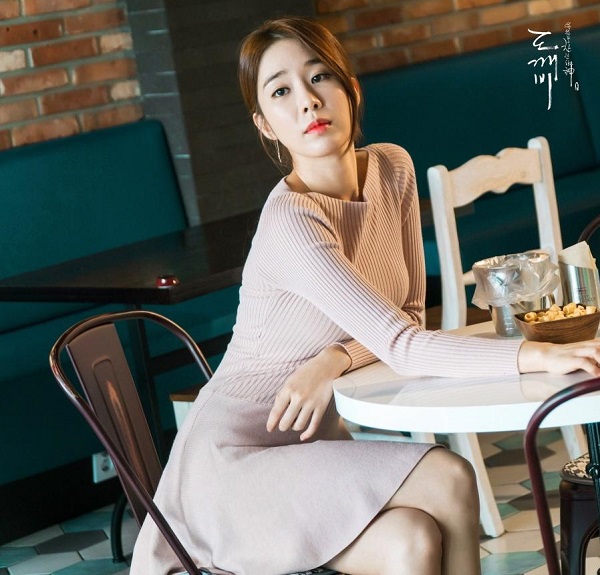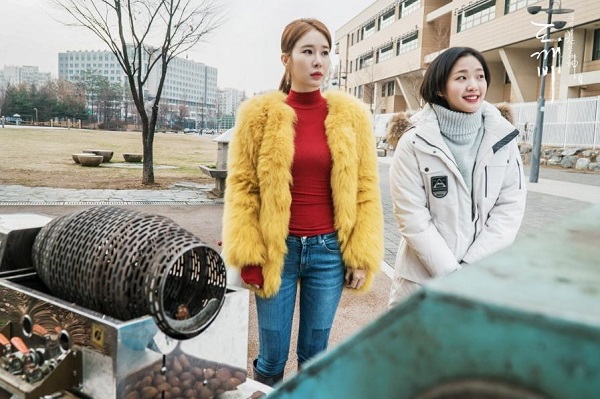 Almost all characters in this series are always dressed to the nines—from Kim Shin's (Gong Yoo) sleek ensembles to the smartly dressed Grim Reaper (Lee Dong Wook) and the stylish outfits of chicken restaurant owner Sunny (Yoo In Na). We dare you to take a shot every time a nice overcoat or sweater pops up on screen while watching this series! And of course, who could ever forget the red scarf that complements the casual, comfy looks of Ji Eun Tak (Kim Go Eun)?
10. Itaewon Class (2020)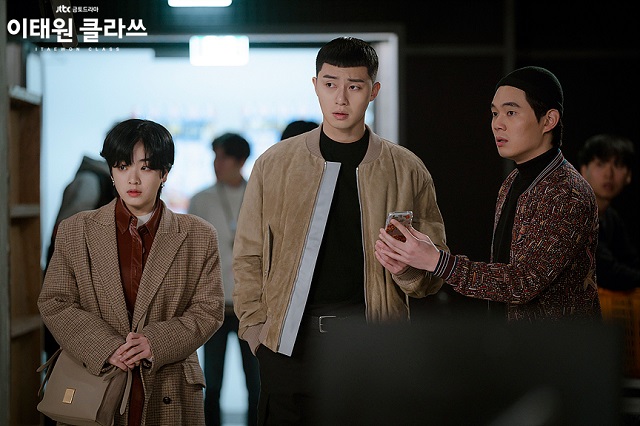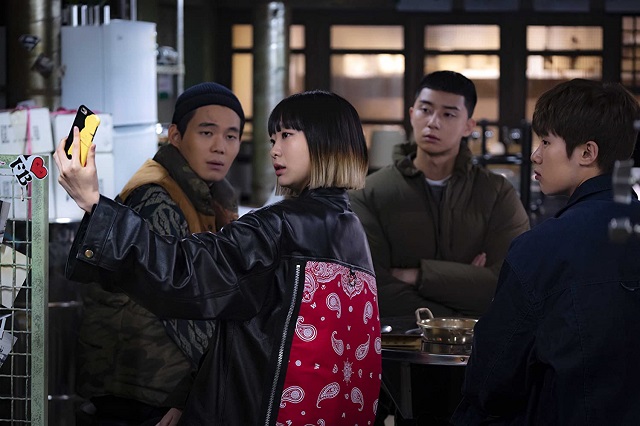 There's nothing like a cast of colorful personalities to get your dose of fashion looks. Sure, we're living for each individual character's growth here—starting with Park Sae Ro Yi's (Park Seo Joon) as he tries to get his life on track-but that doesn't mean we can't admire their sense of style, too! From the unique looks of Jo Yi Seo (Kim Da Mi) and her dip-dyed hairstyle that just screams "cool girl" to Ro Yi's stylish designer jackets, you're sure to find some outfit inspirations from this series.