Park Shin Hye is known for her badass roles. But her character Kang Seo Hae in the new Netflix K-drama Sisyphus? Even more so. The new sci-fi action series currently has everyone hooked on the streaming platform and in case you were wondering how they pulled off that blood-pumping chase scene on rooftops, then worry not because JTBC Drama has released a fun behind-the-scenes video! Beware of spoilers if you haven't tuned in.
Park Shin Hye and Chae Jong Hyup rehearse for Sisyphus the Myth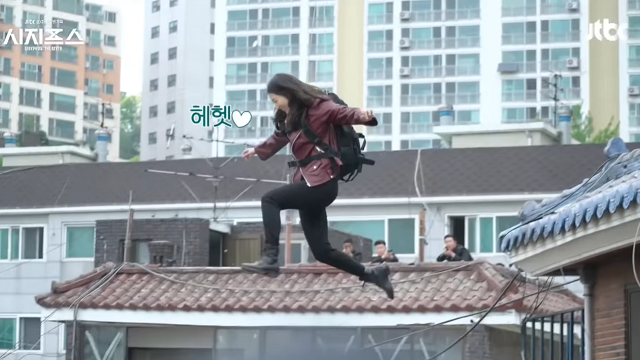 The video shows the two actors rehearsing pretty pivotal scenes between their characters. Shin Hye plays Kang Seo Hae, a BTS-loving elite warrior from the future sent to protect Han Tae Sul (Cho Seung Woo)—who, in turn, is a genius engineer troubled by the death of his brother. Chae Jong Hyup plays Sun, a Chinese restaurant employee who crosses paths with the warrior. 
Continue reading below ↓
Recommended Videos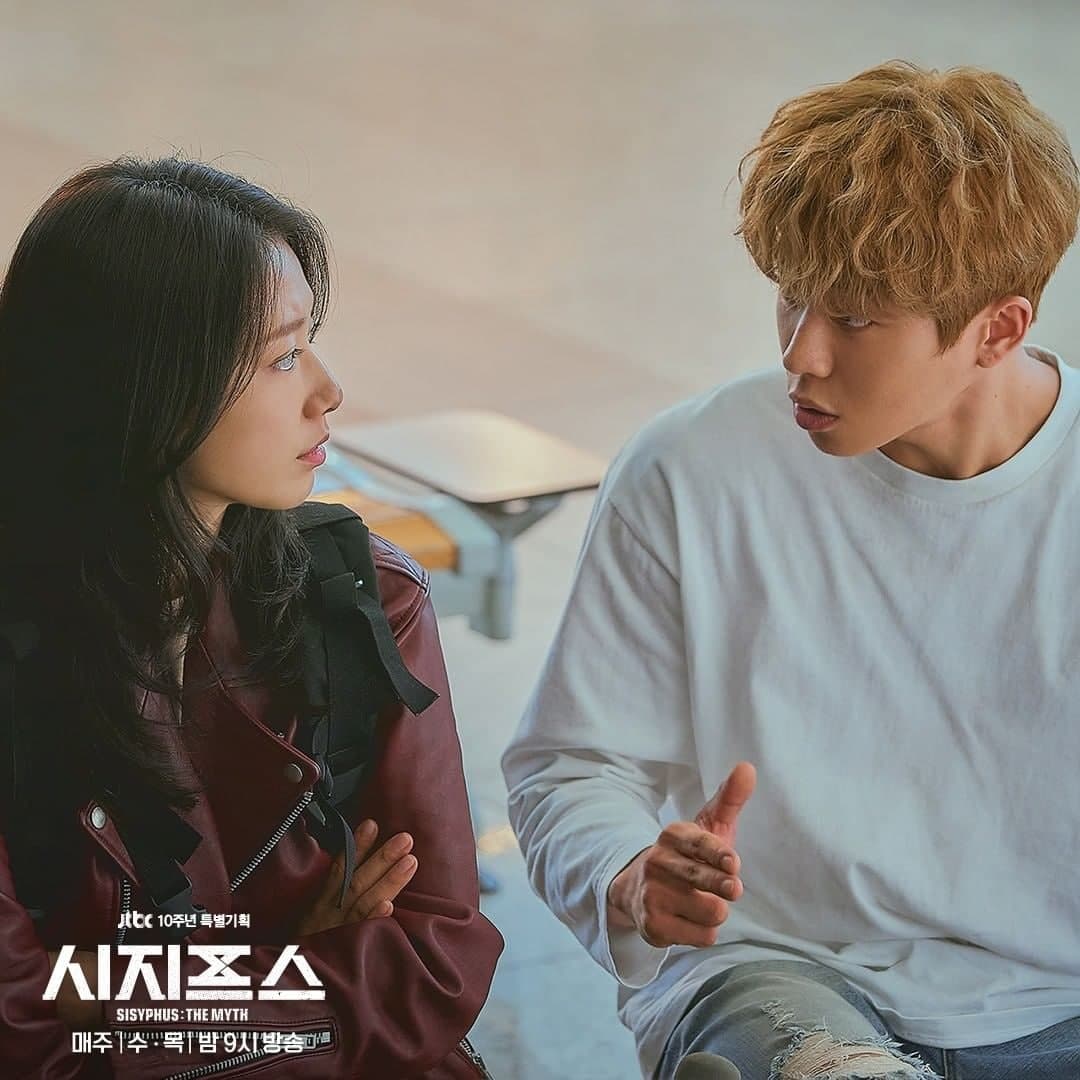 They first shoot a confrontation between the two—with Shin Hye even comforting Jong Hyup when he forgets his lines. We totally get it! Then on to the real deal: that chase scene on rooftops.
Shin Hye and Jong Hyup rehearse running up and down fire escapes, through rooftops, and yup, jumping off a building, all while baddies are chasing them. You can really see how it took an entire team to shoot the high-stakes sequence! Plus, take a peek at how Shin Hye and the rest of the actors manage to fake punches and kicks that look like they totally landed. And yup, at one point she goes from badass warrior to apologizing to one of the villains particularly gnarly-looking fight scene where she kicks him.
And here's the movie magic secret for those epic jumps. The two also take turns hanging around—literally—as they jump from rooftop to rooftop on harnesses to get away from the bad guys! Jong Hyup even takes on falling flat on his face, on purpose. And when the shoot is over, the two are back to being friends, with Jong Hyup helping out to help with the cables attached to Shin Hye. Check out the video below: