I think every concert experience is memorable, but there are specific moments—especially wild and unexpected ones—that tend to stick with us forever. Now, I haven't been to A LOT of concerts, but the ~wildest~ thing I witnessed so far happened during my freshman year in college at a UP Fair concert. Since I came from a *fairly conservative* high school, seeing two guys make out right in front of me was a shock! They later became two of my closest friends.  
We asked Cosmo Girls to tell us about their wildest concert experiences, and here's what they had to say: 
When Dealing With Fellow Concertgoers Goes *Cray-Cray*
"My friends and I were trying to get to the barricade in front while people were pushing against one another...This one girl thought I was trying to ~push myself onto her~ like a manyak, so she called her dad! He appeared at the VIP section to ask if I was actually a girl, and I think he got embarrassed after he saw a part of my bra strap showing. I was probably 14 years old at the time and really had no motive other than to get to the barricade."—Ainna 
Continue reading below ↓
Recommended Videos
"There was a Greyhoundz show in the Rockwell Mall parking lot, and I was in the moshpit. A dude kicked me out because I was a girl. I include this anecdote as 'wild' because it's definitely not something that would fly today in the age of #MeToo and outspoken feminism." —Timmy 
The Concerts That Are ~Dangerous To Your Health~ 
"During one concert, we handed out free CDs as part of a marketing gimmick and dinumog kami ng crowd! When we returned to the backstage area without any CDs left, my friend lost his cellphone and wallet, another friend had scratches on his face, and someone touched my leg despite being surrounded by burly dudes for security. Wild."—Monina 
"Lahat ng K-pop concerts wild, just saying. Pero I remember covering IKON's Continue Tour in Manila. Besh, akala ko rave yung napuntahan ko. Bobby had to ask people to calm down and I heard people were fainting in the VIP standing area."—Twila 
The Medj NSFW Experiences 
"I threw a thong at Chino Moreno during the first Deftones concert. I was also up in front and the bassist, Sergio Vega, gave me the pick he used for the set. He swatted away all the other hands trying to grab it and personally handed it to me! Here's a photo for proof."—Timmy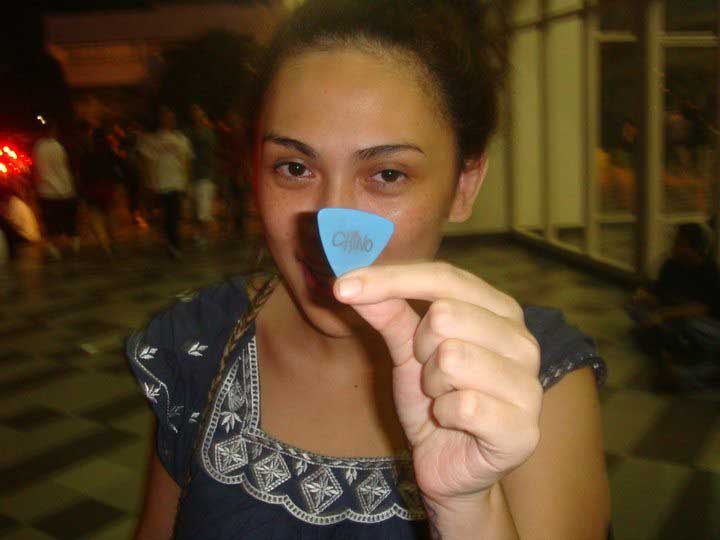 "Just before The 1975's concert ended, everyone started shouting, 'We want sex!' pertaining to their song. I swear, there were ~baby girls~ at that concert who were literally 12 years old! That moment made it to the [news] headlines and my parents and older sister asked me about it the next morning: 'Ito ba yung ina-attendan mong concert?!"—Aubrey 
"When I was in fourth-year high school, I got tickets to watch Bazooka Rocks 2. One of the acts I definitely looked forward to in the lineup was All Time Low, and they super killed it. At the end of their act, bras literally showered from the ceiling! Random, but it was so awesome."—Gillian 
Close Celebrity Encounters 
"Steven Tyler kissed me on the forehead at the Aerosmith show years ago! I also ended up onstage at the 30 Seconds To Mars show."—Regina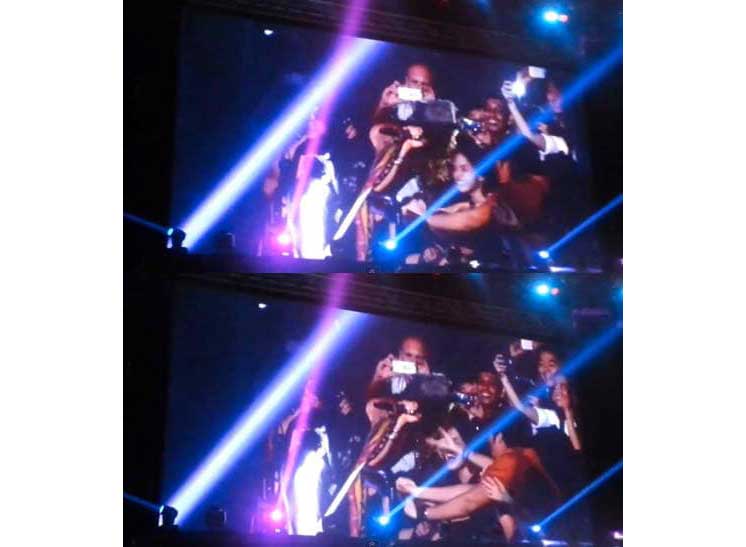 "I flew to Hong Kong just to watch the Mnet Asian Music Awards (MAMA) Awards, and my parents didn't know. They just thought I was with friends. I was at the VIP standing area and saw someone throw a condom and a thong onstage! I also got to make one Wanna One member laugh, since he knows English and I was shouting, 'You can do it. Baby.' It was funny and he burst out laughing."—Veronica 
"The Westlife concert is very unforgettable for me because I was fortunate enough to see them up close. I remember getting a thumbs up and a smile from them when they saw my banner that said: 'I LOVE YOU MORE THAN EXTRA RICE.' I still have that banner with me...After the concert, we followed them to NAIA but they were already packing their things. We could have met them if we'd just arrived 25 minutes earlier!"—Jesame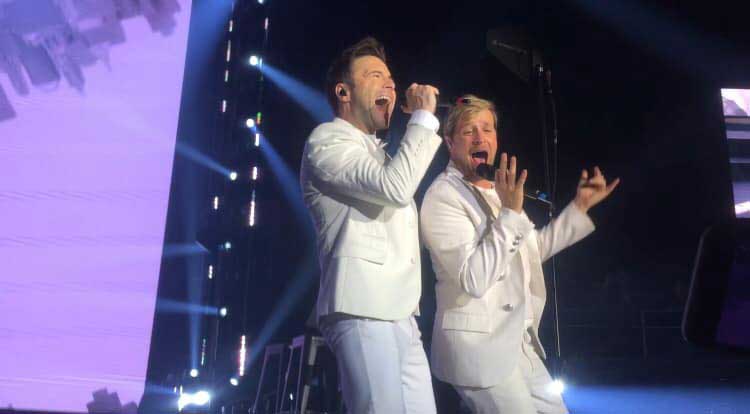 "I had a couple of interactions with some BTS members at Epilogue in Manila. I was in the moshpit! 
V: While they were singing a ballad, some of the other attendees were focused on Jin and Jungkook who were beside V. When I realized that, I waved at V to get his attention. He smiled and waved back at me! 

Jin: When it was time for them to throw out signed balls, nothing was reaching our area because we were literally at the front of the stage. I called Jin, who was the closest to me, and asked for one ball by raising my index finger. The other attendees imitated me, which caught his attention more. He smiled cheekily and shook his head while doing a 'no' gesture with his finger.

Jimin: It's quite funny because when I shouted his name as he was going backstage, he wasn't able to hide his shocked face. He didn't even smile and just kept running. I'm not judging him, though." —Audrey 
***Answers have been edited for clarity. 
Follow Lily on Instagram.