When we last saw journalist-turned-queen Amber (Rose McIver) and King Richard (Ben Lamb) in A Christmas Prince: The Royal Wedding, they'd just gotten married in Aldovia! This year, for the Netflix movie series' third installment, the happy couple is expecting a baby. But when an ancient document disappears and they're unable to sign an important treaty, the royal baby is in danger of being *cursed*! 
Cosmopolitan got the chance to talk to Rose about the possibility of a fourth movie, what it was like shooting scenes in Romania, and what she loves most about Aldovia's Christmas traditions.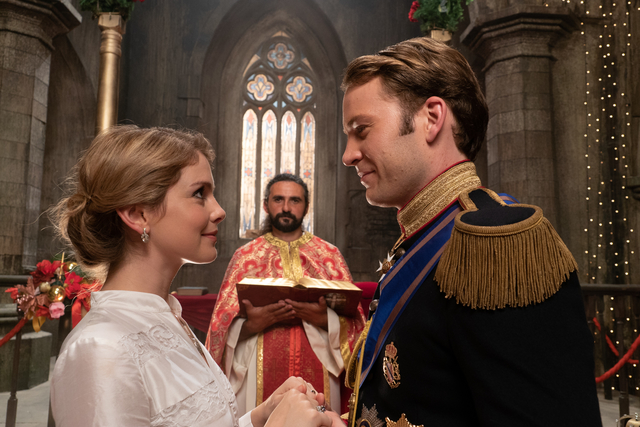 On how she got the role of Amber in 2017: 
I was in the middle of shooting iZombie, this TV series I just worked on for the last five years, and I was back in New Zealand on vacation. I got a call from my agent that there was a film called A Christmas Prince. And by all accounts, it sounded like a film or a genre that we've all seen before. But when I talked to the people involved and what they had in mind, it felt like the right thing to do. It was a lot of fun filming in Romania, it was a feel-good movie, I didn't have to play a zombie, and it all added up!
On her favorite fairy tales and princesses as a kid:

I loved Princess Jasmine from Aladdin a lot. I loved The Little Mermaid. I just thought they were so cool and had so much personality and independence! 
Continue reading below ↓
Recommended Videos
On filming the third A Christmas Prince movie: 
Each time we would find out that Netflix wanted to make another movie, it was very exciting. It was great to see all of the cast again. They're such a nice group of people, and [when shooting] we would go and spend what felt like Christmas in the snow in Romania, in the mountains.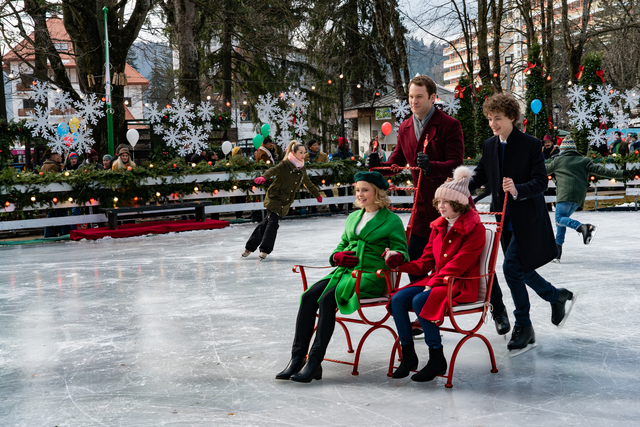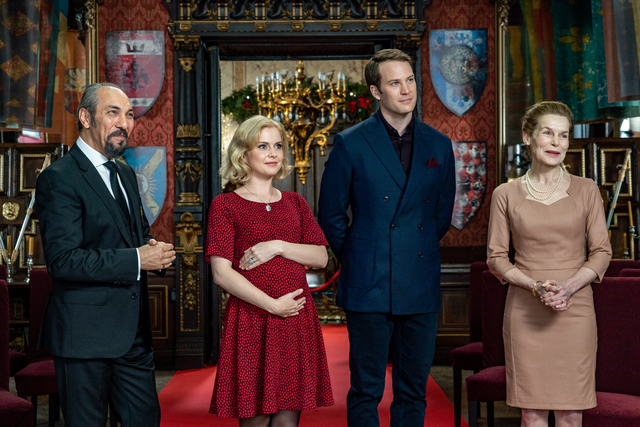 On the possibility of a fourth installment: 
Knowing that this is kind of the end of the story...I'll miss that routine of meeting up with these people every year. If the fans are excited enough, we would love to make another one. We've had such a fun time on these films, but it really depends on how the third film is received. It's been a really wonderful journey so far, and if anything else came of it, it would just be an added bonus...I'm picturing like a Christmas holiday, where they all go Down Under or maybe in the Philippines somewhere. We want a warm climate. I think we've earned a warm climate for one of the films. That would be quite fun. 
On the film's shooting locations (including THAT castle): 
All of the exterior scenes, where we see the outside of the castle, is in Romania, up in the mountains near Transylvania. That is an exquisitely beautiful castle, and it's so cold out there. Romania is such an undermarketed place in the world, given the amount of history and culture that it has. I really enjoyed spending time there and learning more about the country. We filmed in a few palaces in the city of Bucharest. There's just so much incredible architecture and we're very lucky that because of this job we get to see all these beautiful things. 
On her favorite Christmas traditions from Aldovia's royal family:

I like that the royal family collects handmade Christmas ornaments, and that is actually something that I started doing in my own life. It's definitely some funny little takeaway that I got from this project: The idea of each year, getting one or two ornaments from a woodworker, and then keep adding to them. I think it's a nice way of supporting small businesses, not just commercial ones.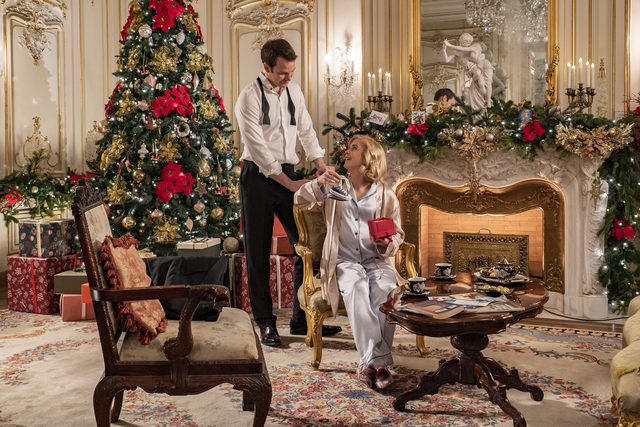 On her own 2019 Christmas plans:
I'm going back to New Zealand, so as I say I'll go back to spend time with my family and we'll get a jigsaw puzzle. We try to finish it on Christmas Day, like we give it the whole day. I'll be spending time with my boyfriend's family, and then [we'll go to the] beach. Lots of beach, lots of swimming, ocean swimming is the thing that makes me the happiest. 
A Christmas Prince: The Royal Baby is currently streaming on Netflix. 
Follow Lily on Instagram.