Whether you're an OG K-drama fan or you're new to the fandom, Song Hye Kyo is a name that will always ring a bell. She has been in the entertainment industry for 25 years (!!) and has starred in several iconic K-dramas that became crowd favorites. From playing an aspiring writer to portraying a brave cardiothoracic surgeon, Hye Kyo has done it all—and these roles established her as the one and only Hallyu queen.
The actress' last project is the 2018 drama Encounter and *everyone* has waited patiently for her comeback. When it was announced that she'll be starring in a romantic series this year, you bet Hye Kyo's loyal fans were over the moon and they went all out to show their support through multiple projects.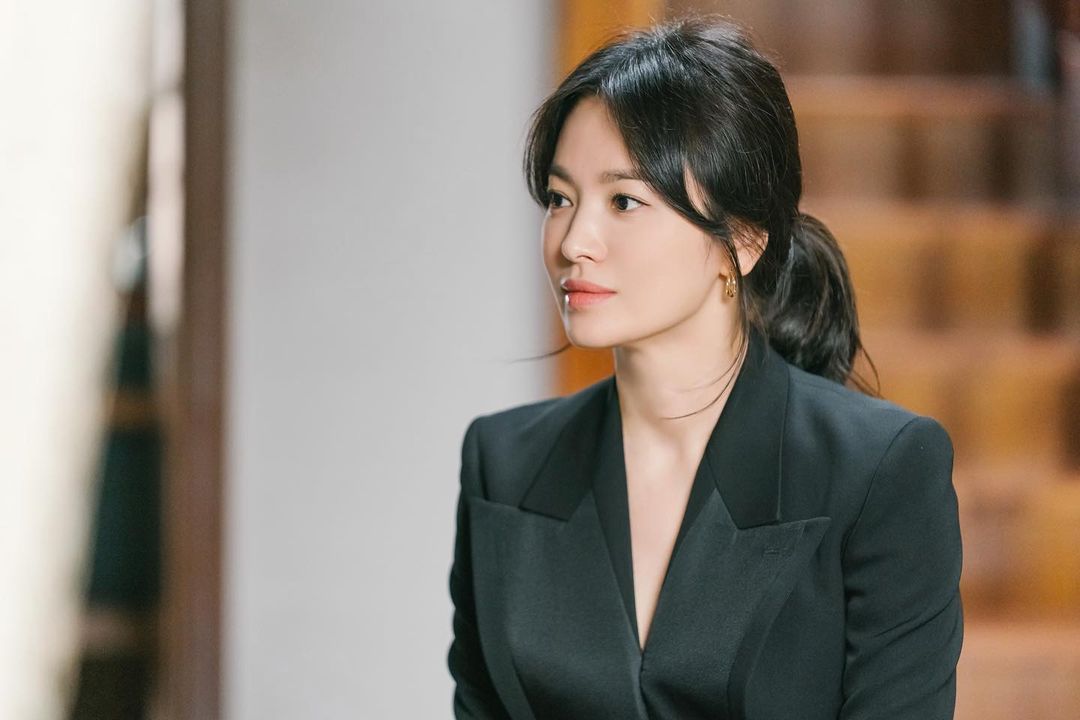 Song Hye Kyo Philippines is the official fan club of Hye Kyo in the country and the group was formed in 2019. The admins have been solid supporters of Hye Kyo since the early 2000s when Autumn In My Heart and Full House were aired on local TV networks. For her latest project, they made sure that the Hallyu queen only gets the best promotion there is in collaboration with fans from other countries, collectively known as Song Hye Kyo Worldwide.
ADVERTISMENT - CONTINUE READING BELOW ↓
In an email interview with Cosmo PH, Song Hye Kyo Philippines shares how they prepared for her highly-anticipated K-drama comeback:
What are your fan projects for Hye Kyo's new drama, Now, We Are Breaking Up?
We put up billboards in EDSA, as well as in C5 and Taguig every weekend from November to December. Aside from these, we also participated in subway LED ads in Seoul, South Korea which ran for two weeks from November 18 to December 3.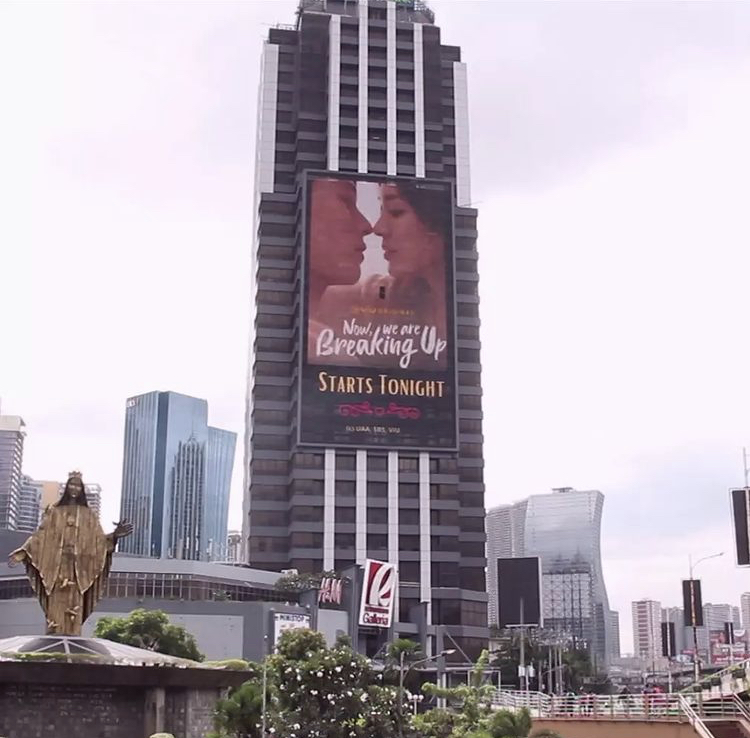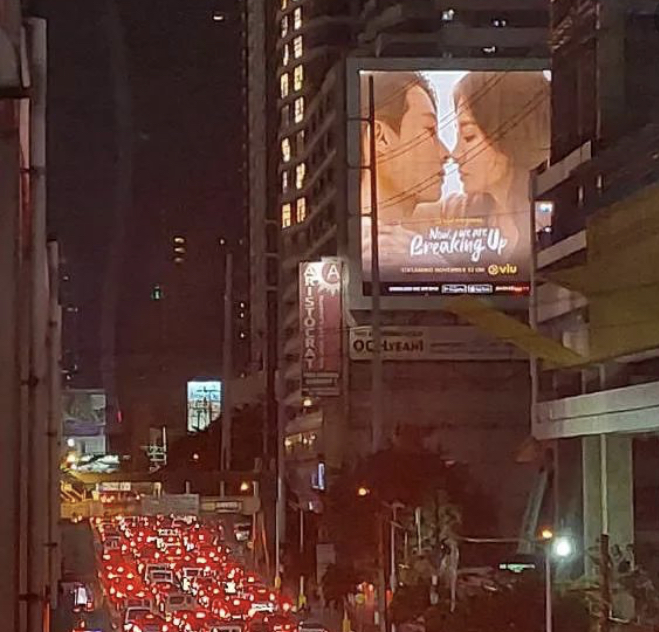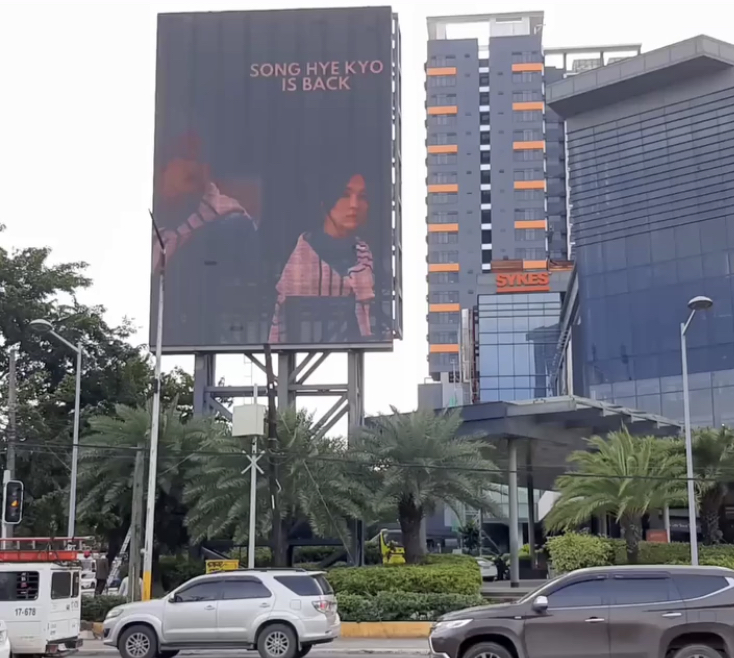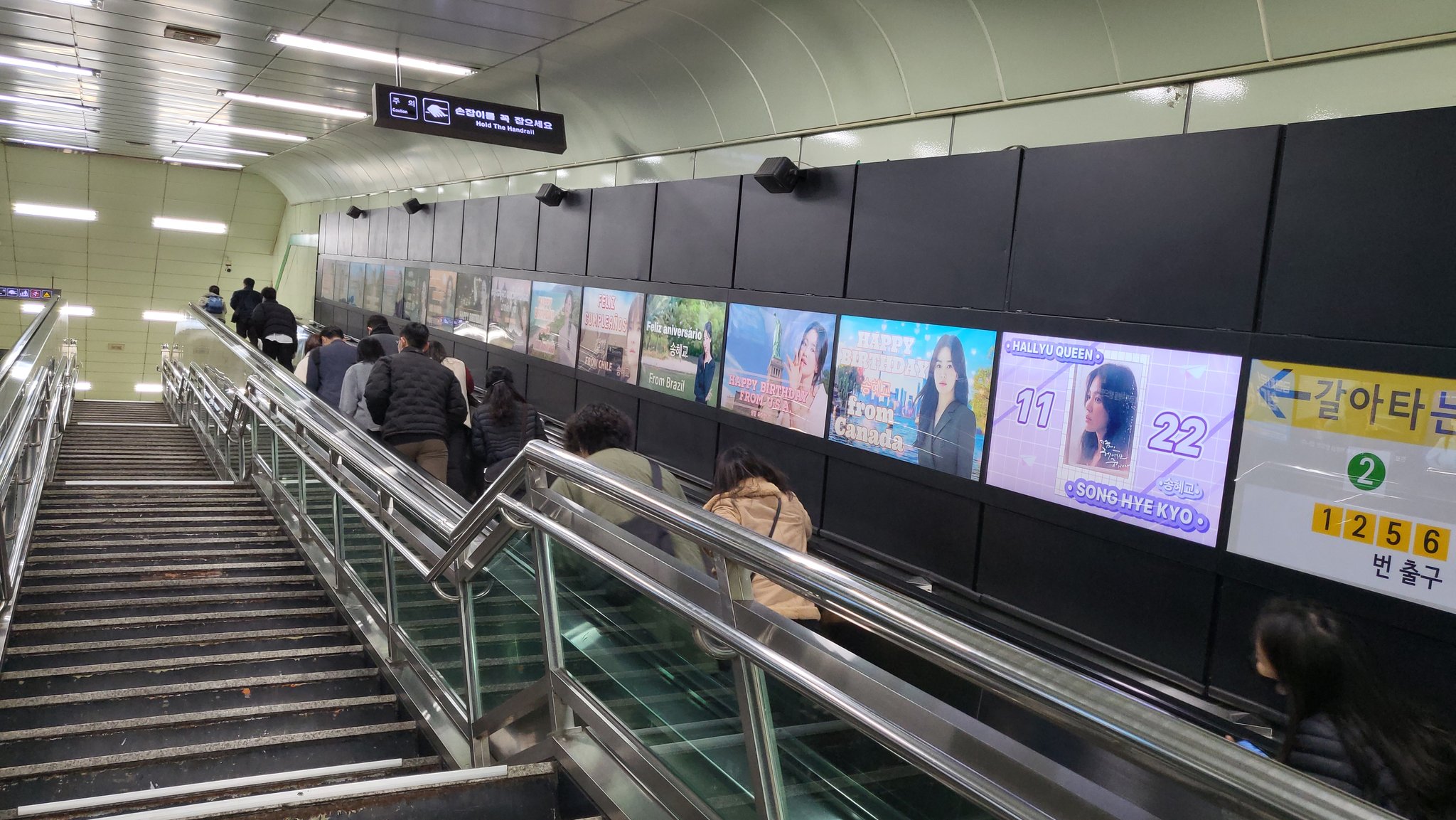 How about your fan projects for her 40th birthday and 25th debut anniversary?
We had a charity project wherein we sent food packs to the Philippine Children's Medical Center for 30 pediatric patients.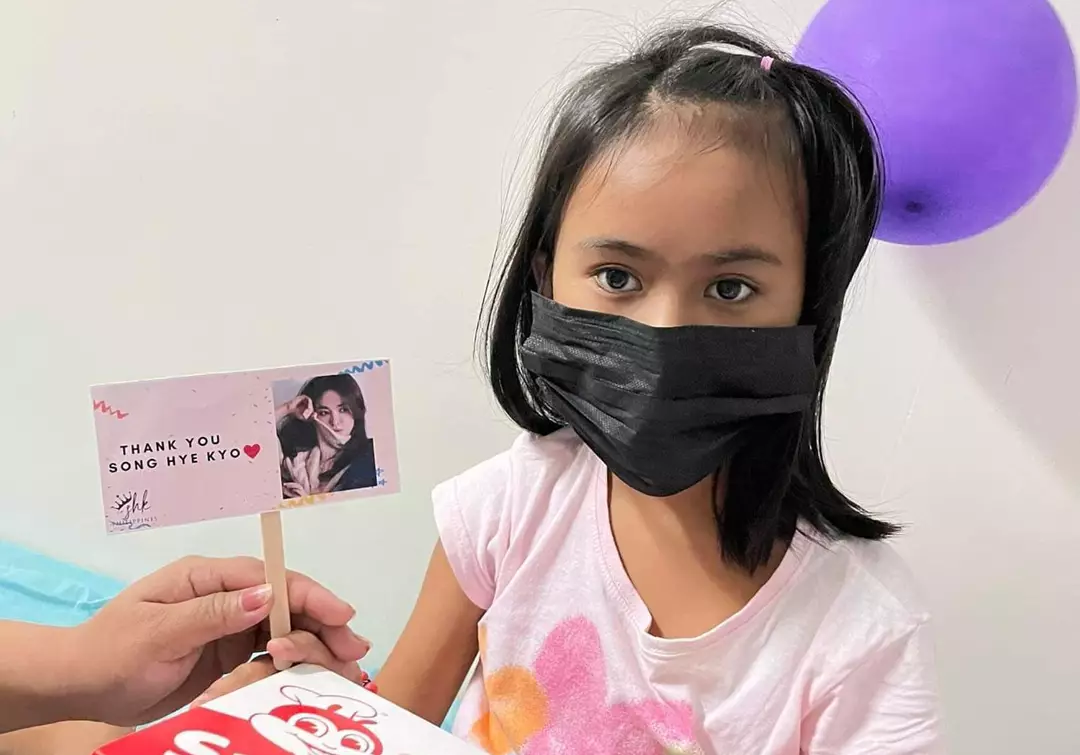 ADVERTISMENT - CONTINUE READING BELOW ↓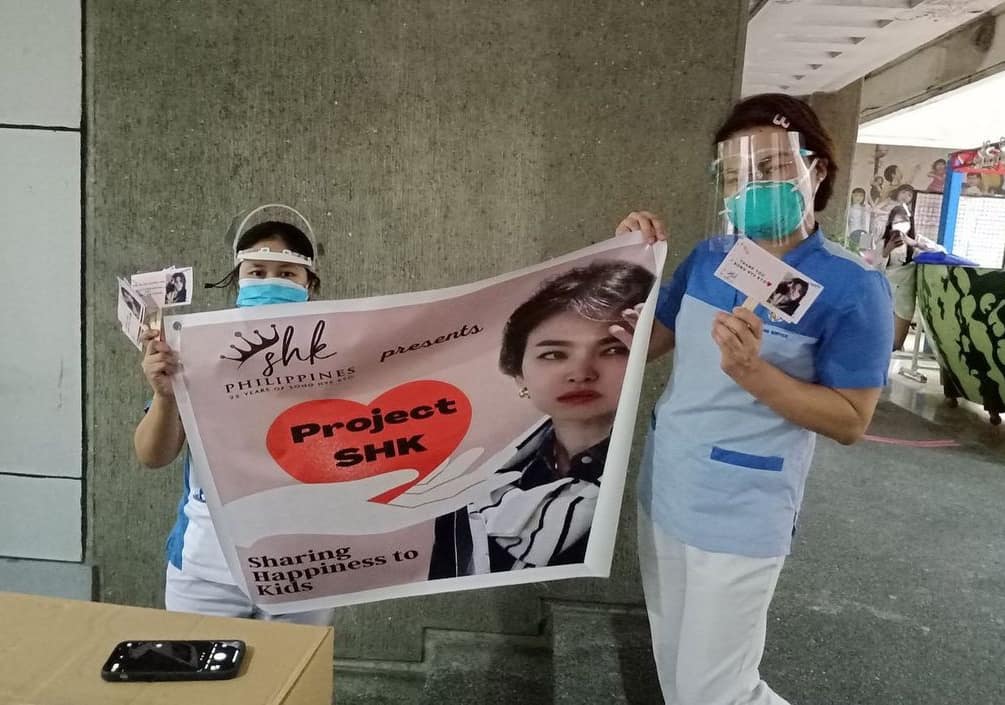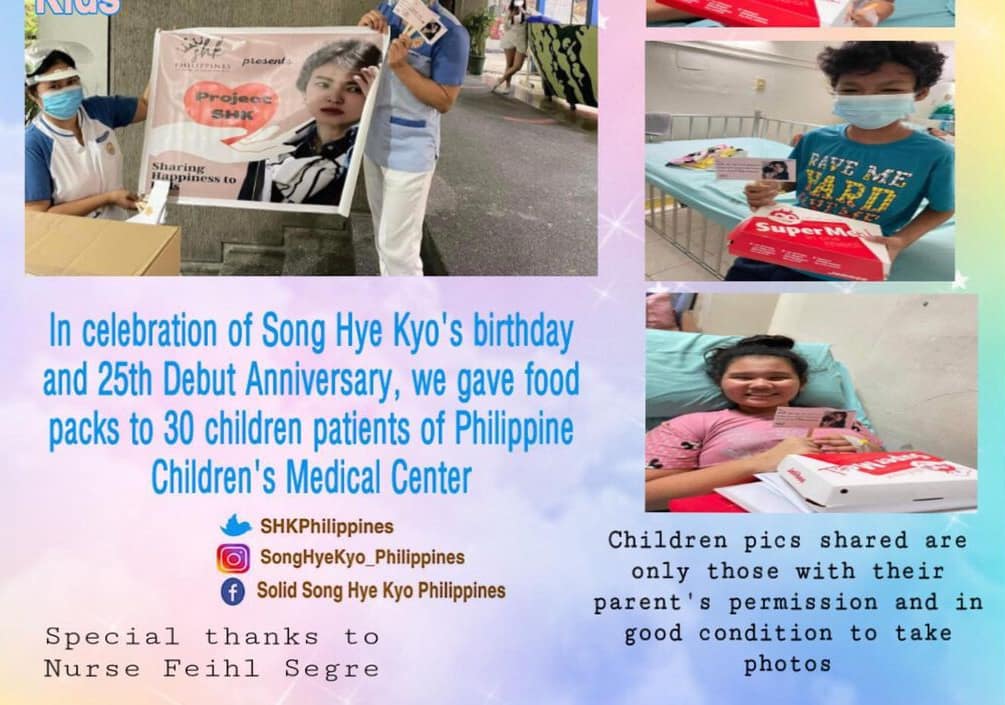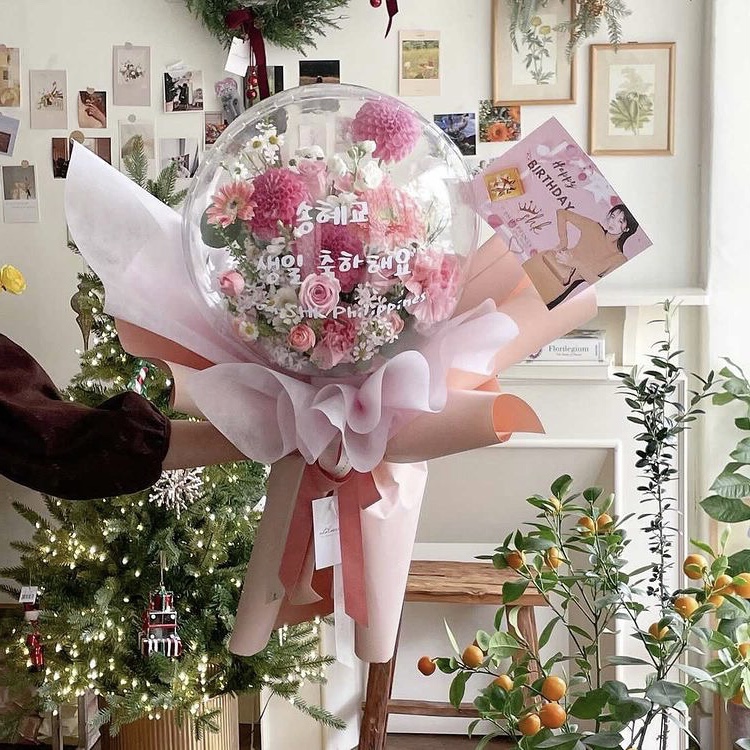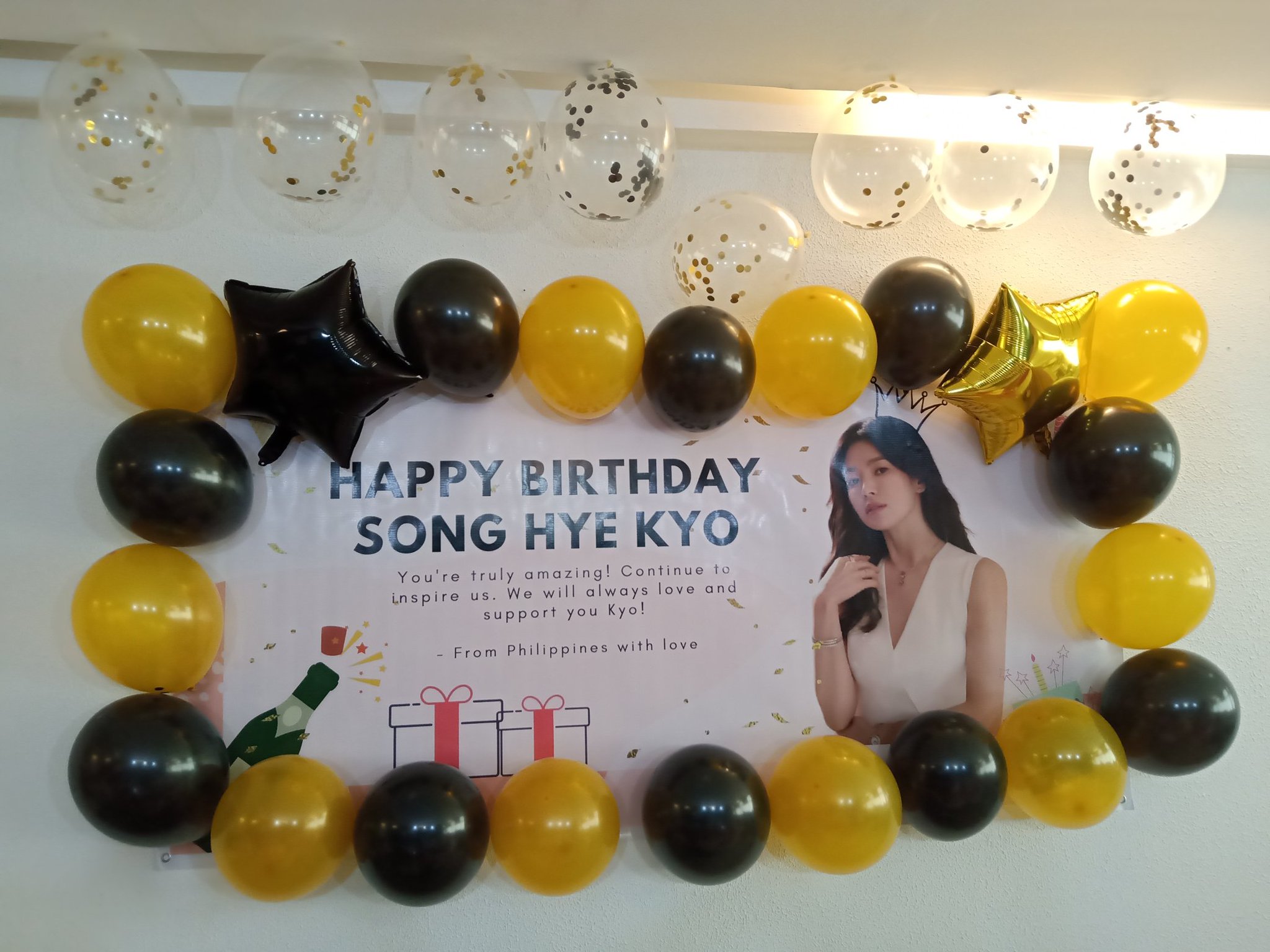 What are the most unforgettable interactions you had with Hye Kyo? 
In November 2019, she reposted our EDSA and MOA Globe birthday billboards. But the most memorable interaction we had was when we did charity work last year with Philippine Red Cross, where we did relief operations for the Taal Volcano eruption victims. She was the first one to like our Instagram post even if she was not tagged.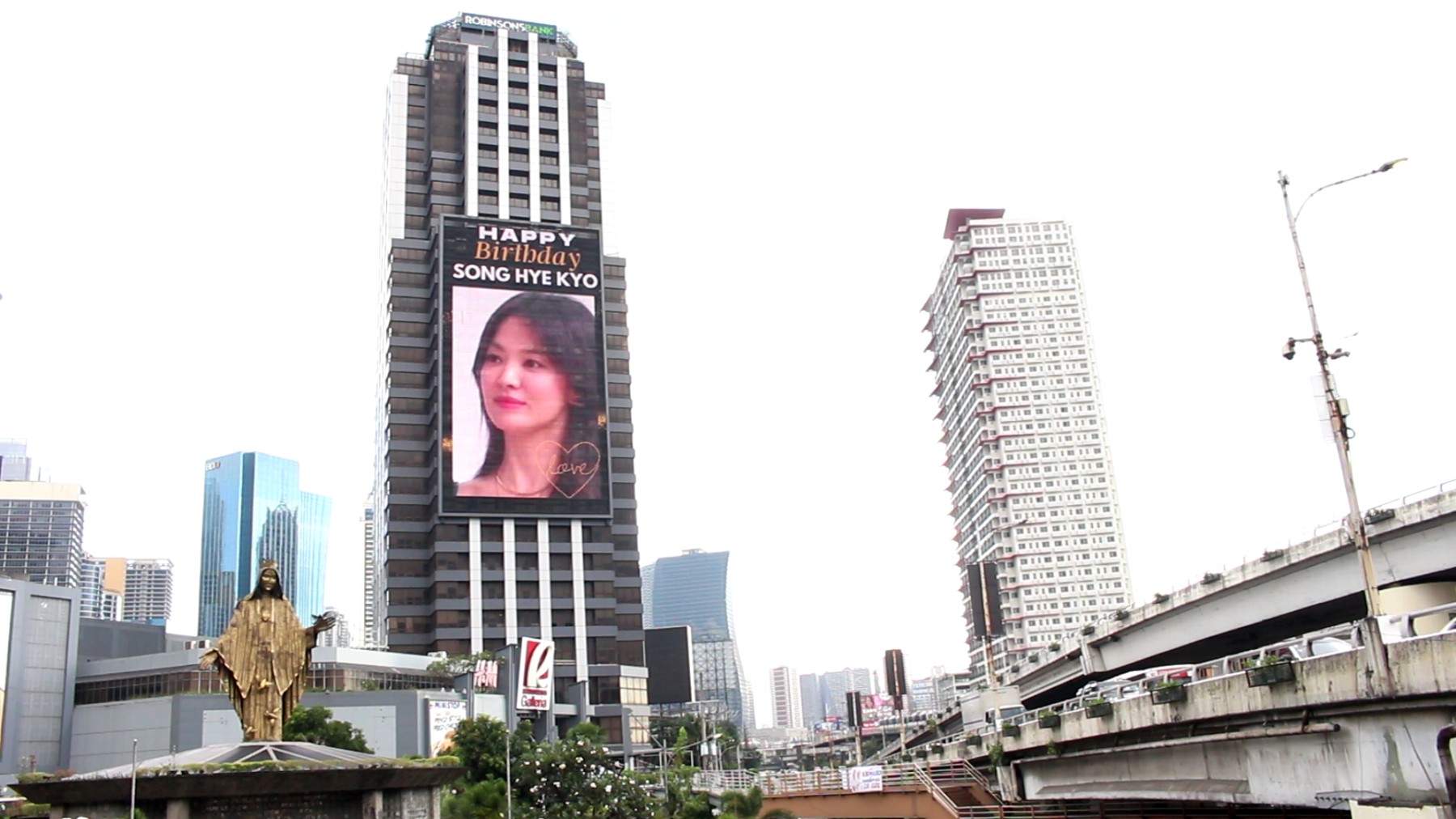 ADVERTISMENT - CONTINUE READING BELOW ↓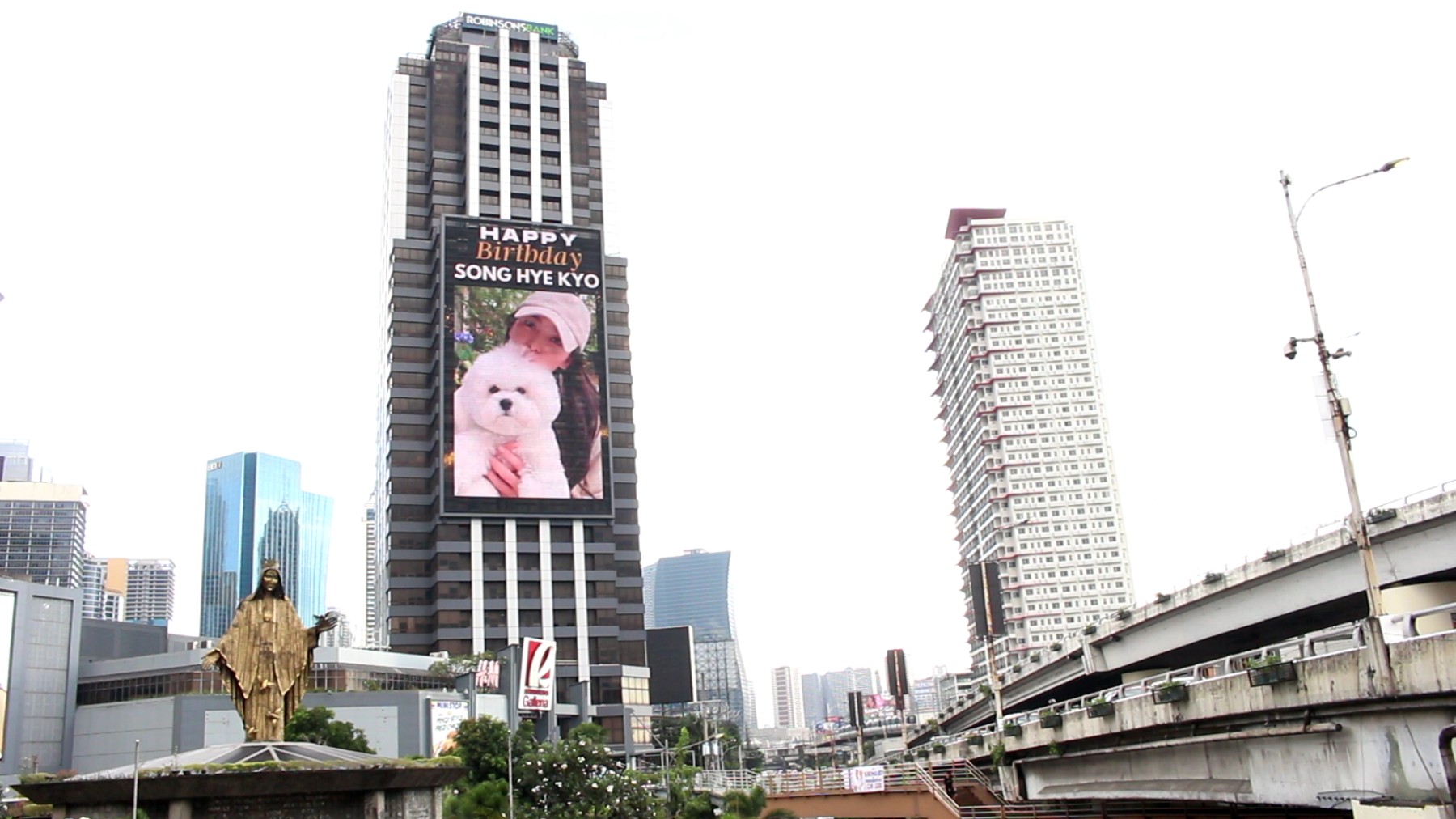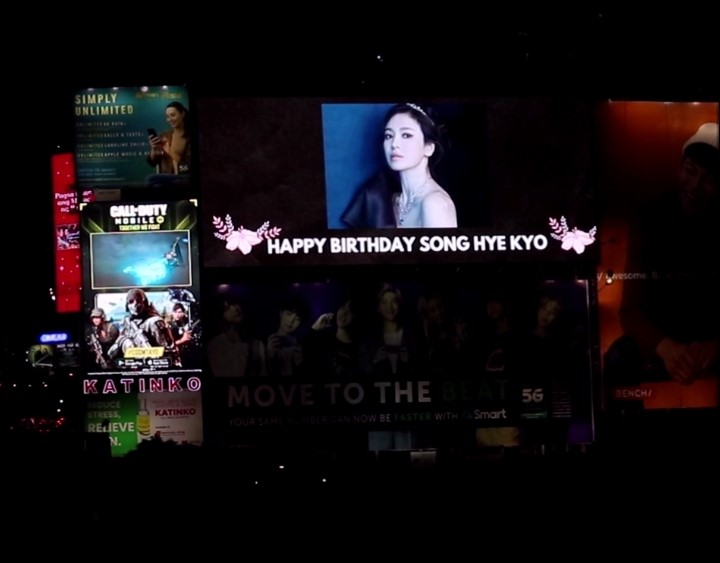 What do you love the most about her?
We like her humility despite her huge success as a top Hallyu star. In every interview, she always says that she has a lot to learn. We also love how calm she is whenever faced with controversies. Hye Kyo is a good example for us.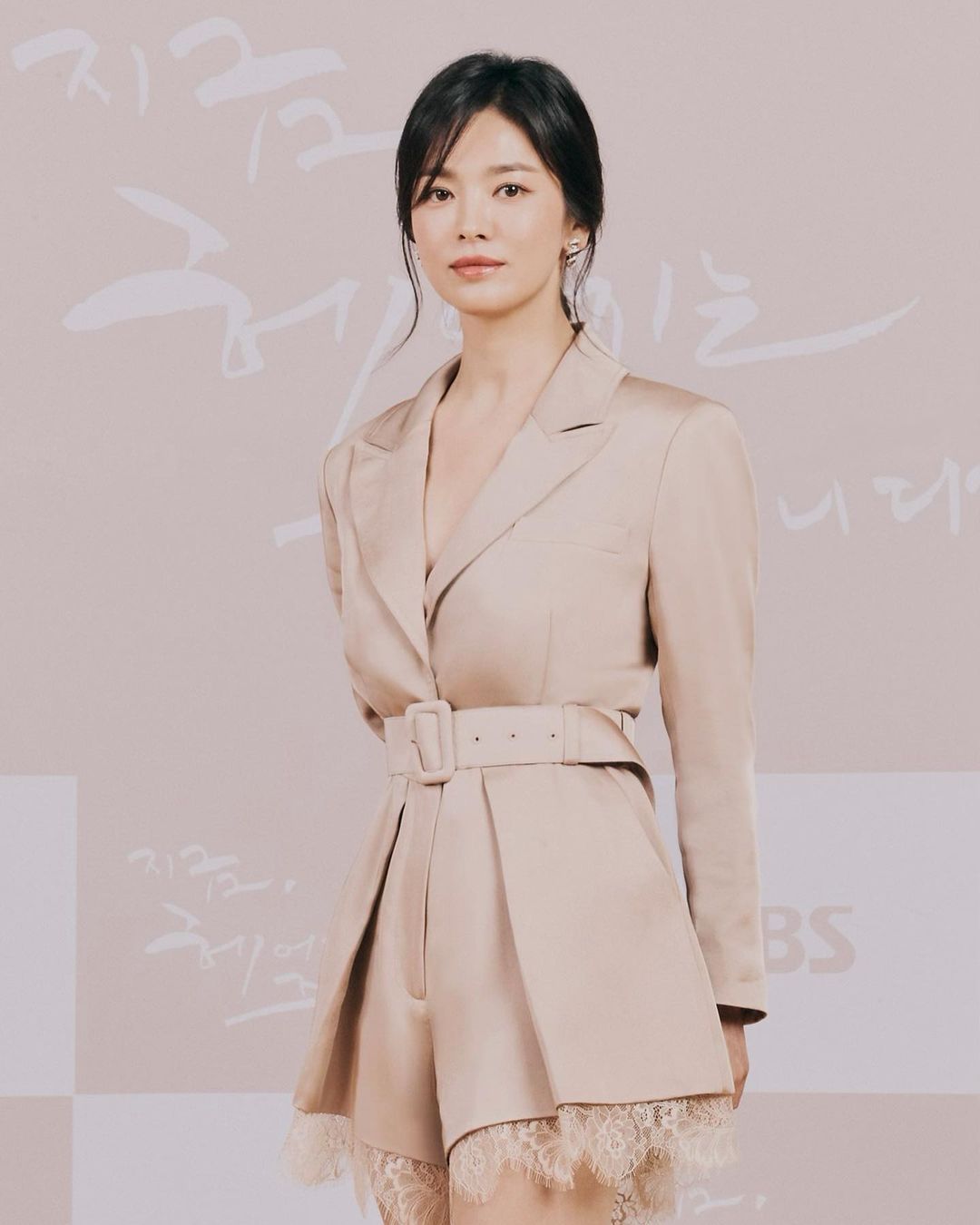 What's your birthday wish for her?
We asked her PH fans about this and to sum it up, we wish Hye Kyo good health, happiness, and success in all her undertakings. 
For more updates on the Hallyu queen, you can follow Song Hye Kyo Philippines on Facebook, Twitter, and Instagram.
**Answers have been edited and condensed for clarity.
MORE PH FAN CLUB STORIES:
What It's Like To Be A K-Pop Fan Club Admin Feat. BTOB Philippines
This Is How Seo Ye Ji's Philippine Fan Club Celebrated Her Birthday This Year