We only have one more episode to go in the tvN drama True Beauty and we can all agree that we love it to bits! The storyline about a high school student's transformation into a makeup ~goddess~ is pretty interesting, and the cast members (Cha Eun Woo, Moon Ga Young, Hwang In Yeop, and Park Yoo Na) really look like they popped out of the manhwa. Interesting, 'no?
ICYDK, the series (which streams exclusively on Viu) is actually an adaptation of a popular webtoon of the same name. It was well-received not just in South Korea but also in other countries like Japan and the USA, and has gained a total of four billion views to date! If you're wondering who's the author behind this success, you have come to the right place. Everyone, meet Yaongyi.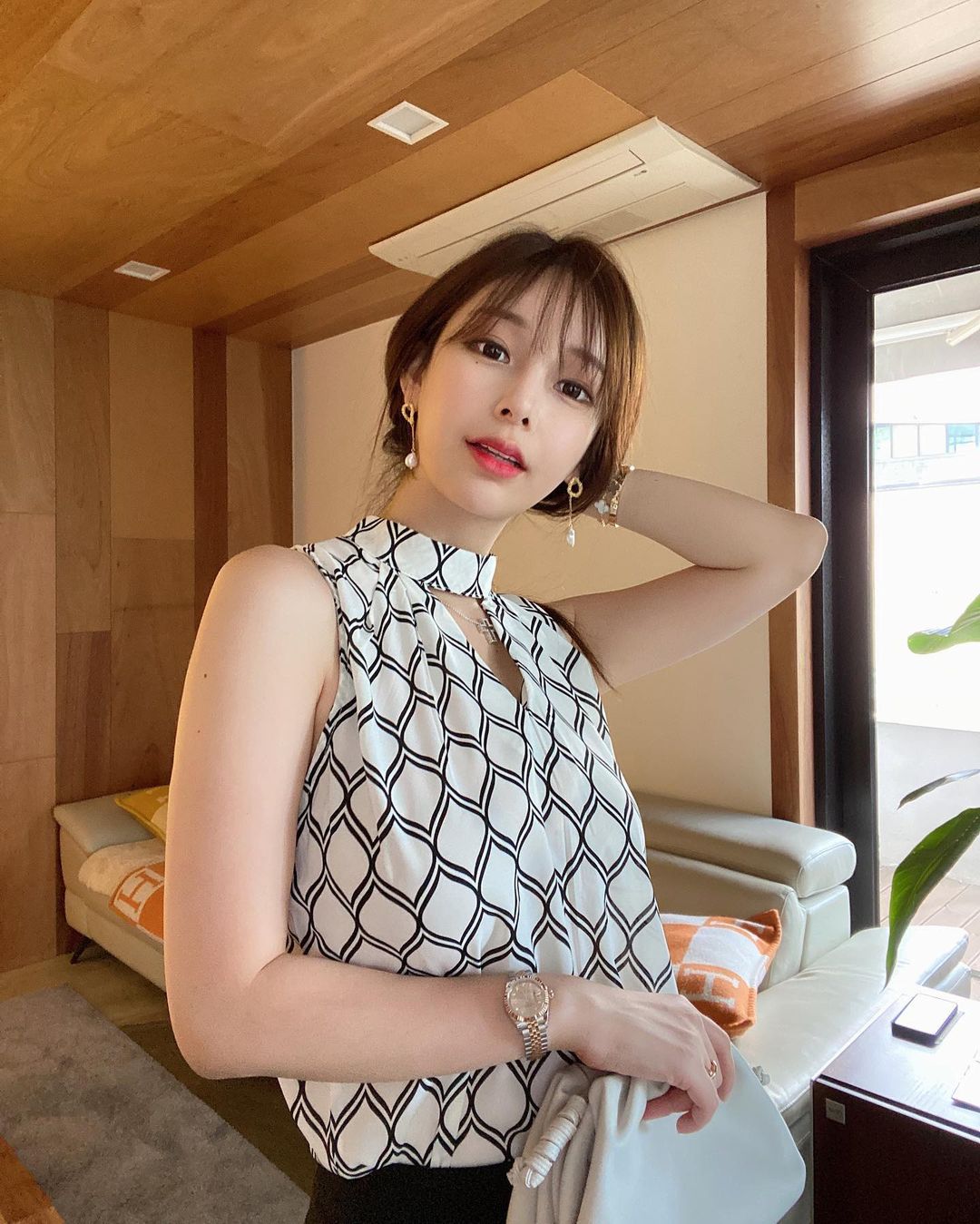 ADVERTISMENT - CONTINUE READING BELOW ↓
Some fast facts about her: Born on April 24, 1991, Yaongyi's name translates to "meow" which explains her Instagram handle. Last year, she was one of the top-searched keywords on Naver after her identity was shown, and prior to her webtoon stint, Yaongyi used to be a fitting model!
View this post on Instagram
In an interview, the 29-year-old opened up about her childhood dream and how her past job helped her come up with True Beauty: "My dream growing up was to become a comic creator. I did have flings with many other jobs but the only that stuck around was related to art. I worked in various fields before my creator debut. My experience as a fitting model was really helpful in creating True Beauty." Aside from drawing, Yaongyi also loves cars and traveling. She mentioned in a video that once the pandemic is over, she would like to visit New York again.
View this post on Instagram
Yaongyi said that True Beauty's popularity really surprised her and that she's thankful for the support that she's been receiving. When asked how long it took her to finish an episode of the webtoon, the author explained that she needs to pull an average of four all-nighters a week. That's quite tough, especially since her drawings are really intricate. But look at her now—those sleepless nights paid off!
If you'll notice, the characters in True Beauty are quite fashionable and it's because Yaongyi is on top of the latest trends. And just like Im Ju Kyung, she's a makeup pro as well! People often tell her that she resembles the female lead and Yaongyi shared that she's a character who reflects her taste. In fact, their makeup is pretty similar and they use the same blush and lipstick color!
Fun fact: She's also into K-pop and her favorite groups include SF9 and X1. For K-drama actors, Yaongyi loves Jo Jung Suk, and she mentioned in an interview that she watches all the shows he starred in!
ADVERTISMENT - CONTINUE READING BELOW ↓
True Beauty's K-drama adaptation is something that Yaongyi is very happy about. In an article by Soompi, the webtoon author expressed how she felt about all of these achievements and hopes that the series will "bring to life the growth process of the webtoon's main character, Ju Kyung."
View this post on Instagram
Yaongyi recently took to Instagram and revealed that she's a single mom to a bb boy, and mentioned in her post that there were a lot of challenges that she faced in her life. There was a time when she was holding a manuscript in one hand and feeding her baby in the other. Nonetheless, every time she sees her child laugh, the difficulties disappear. It was him who motivated her to strive harder, and described her child as the "most precious person who became the reason for my life." Awww!
ADVERTISMENT - CONTINUE READING BELOW ↓
Follow Hanna on Instagram.