Unless you're living under a rock, you probably know what K-pop photo cards or ~*sparks*~ are. (Come on, you are on a site that is all about Hallyu, I'm guessing you at least have an idea what they are.) But on the off chance that you don't, all you have to do is go to a Korean BBQ place and look around. I assure you that you will find someone with a piece of card, holding it against the grill, and taking a picture. You can ask that person what sparks are, and I am sure they would happily explain them to you. Kidding aside, it is impossible to not know what photocards are because they seem to be all over these days.
That kind of makes you think, doesn't it? Why are all these fans going crazy over pieces of paper with faces of idols when they can spend their money on albums and other bigger merch that would give them a lot more bang for their buck? Well, in defense of photo cards, they have the possibility of appreciating over time and even more quickly than other merch out there. Many people consider photo cards as investments—that alone is a solid reason for buying them. But honestly, I don't think that justifies it enough. On the other hand, there is also the possibility that their value would decrease. What if the idols get involved in a publicity issue or the demand for them dies down? The chances of these happening are great, especially in today's world of social media. Yet, why do these sparks still sell like hotcakes?
ADVERTISMENT - CONTINUE READING BELOW ↓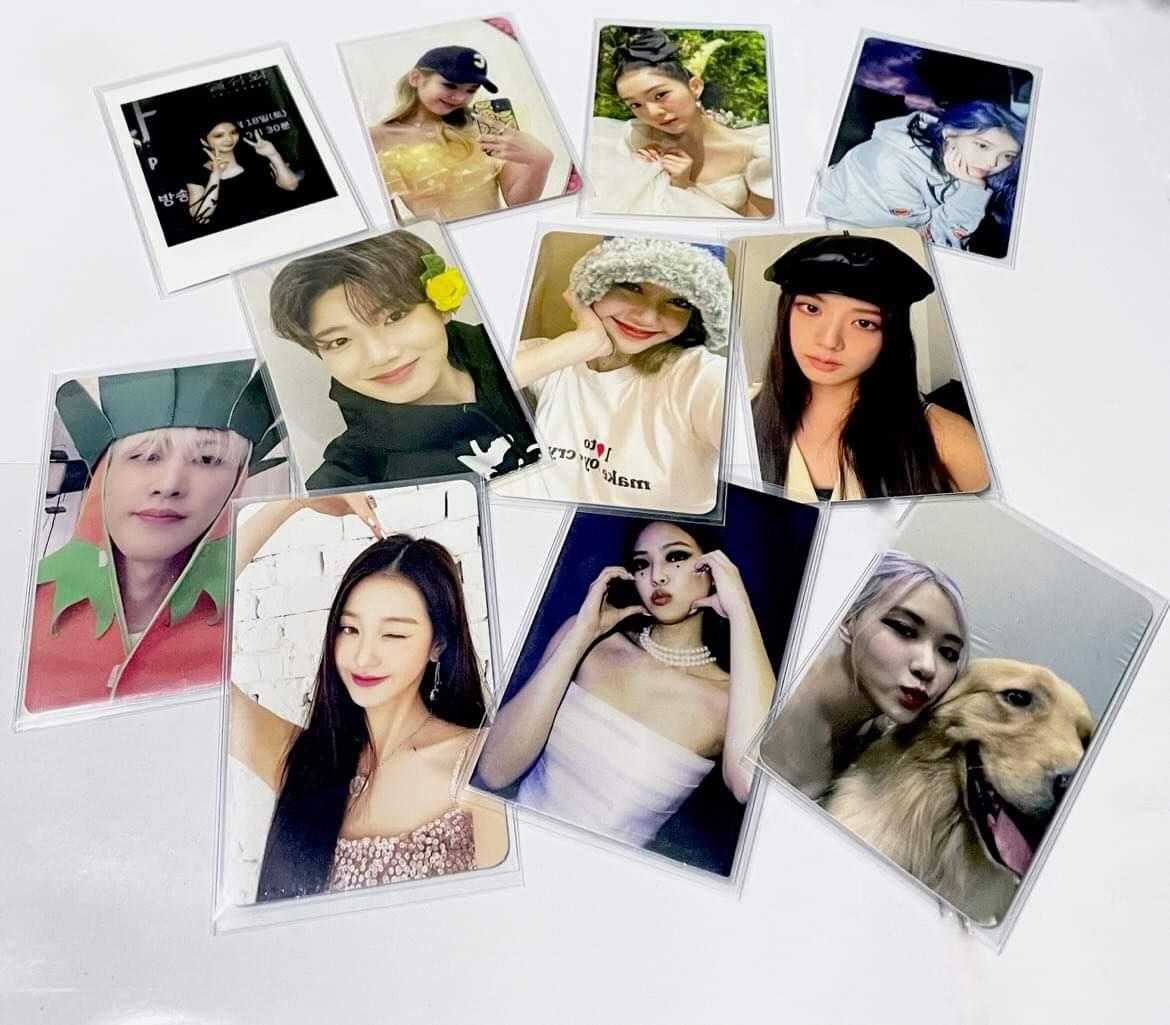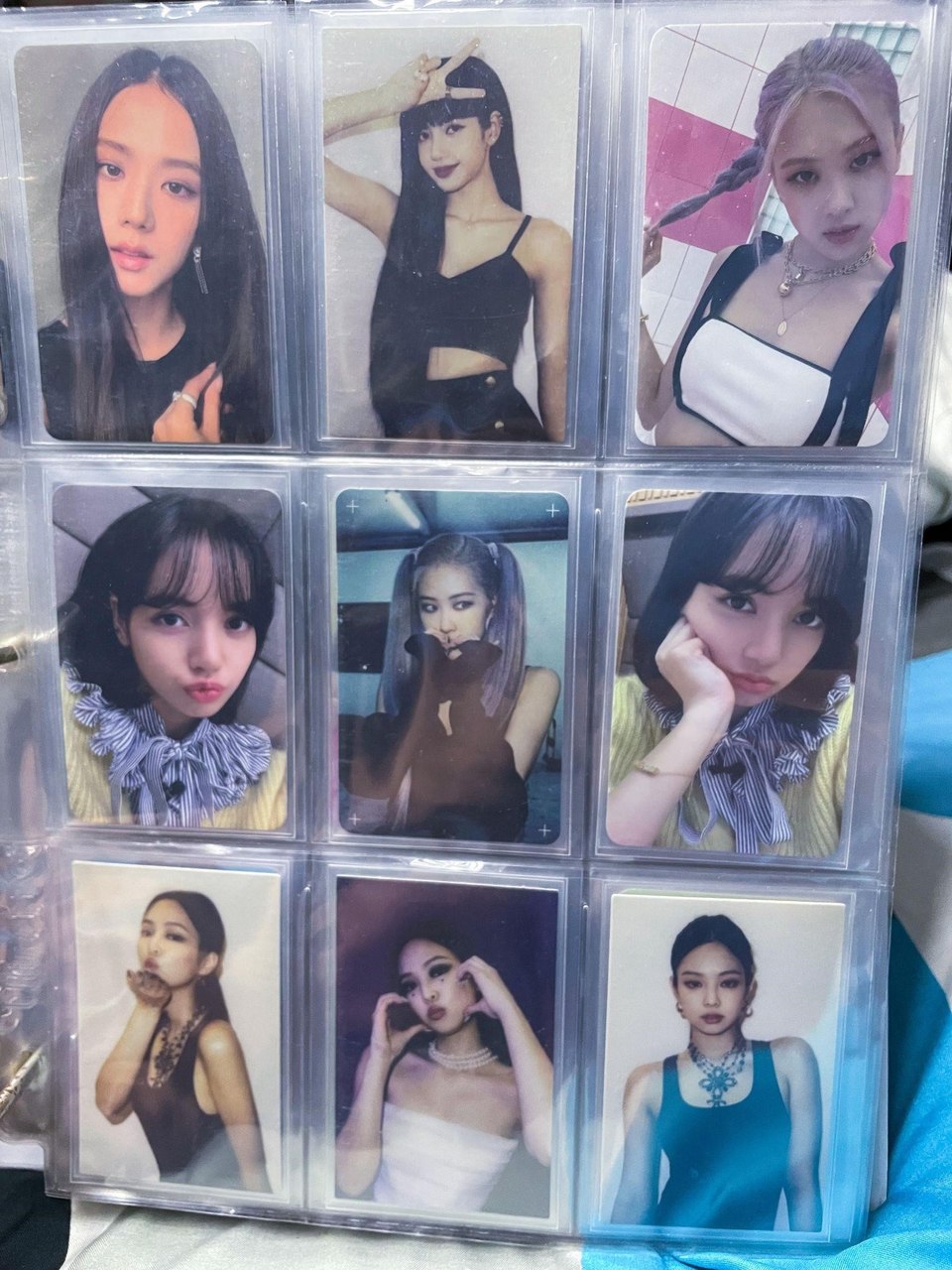 Who better to ask than the avid collectors themselves? Here are the points of view of different photo card collectors. Don't think of them as prophets of consumerism out to convince you to collect photo cards, too—this is to simply tell you the joy of what it is like to experience sparks.
Why do K-pop fans buy photo cards?
1. Photo cards are much like experiencing love
Eric is an artist, a lover of artists, and if there's a competition for hopeless romantics then he is surely a strong contender. "Photo cards used to be a way for me to just pass the time during the pandemic. But the more that I got into it, the more I understood why they are called sparks for a reason he explains. "The idea was derived from Marie Kondo's concept of 'spark joy' which roughly means that you keep things you enjoy and love. For me, finding the exact photo card that I wanted is like love at first sight. I get a feeling of excitement and being instantly magnetized."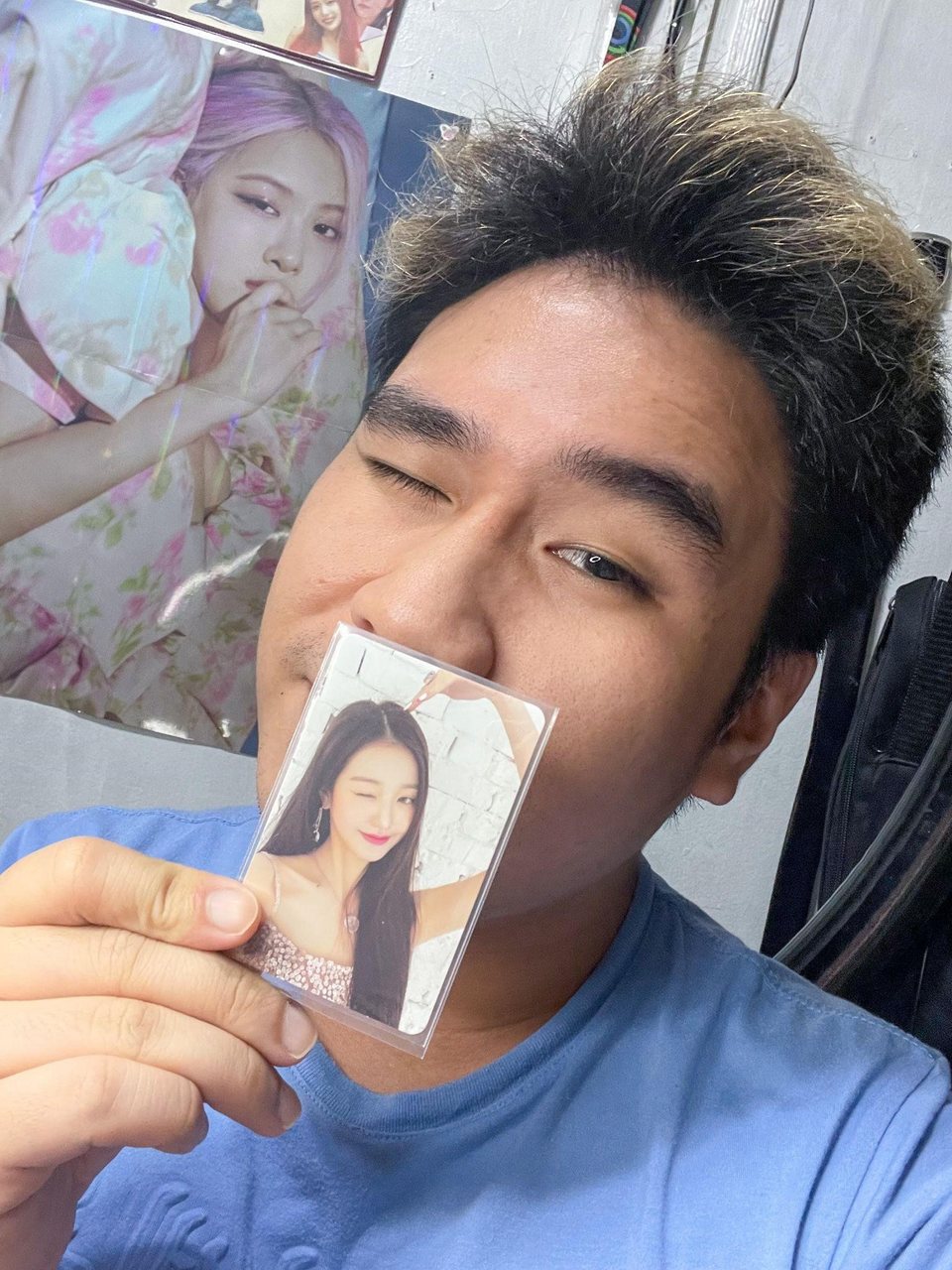 He reminisced on a time when he was a formerly broke K-pop fan who used to create makeshift photo cards by printing unofficial photos of idols and laminating them. "Sharing is also a big part of it. As someone who used to not be able to afford photo cards, it feels nice to give them to someone that you know would value them even more than you do. If you love someone, you give a photo card to them even if it is valuable to you."
ADVERTISMENT - CONTINUE READING BELOW ↓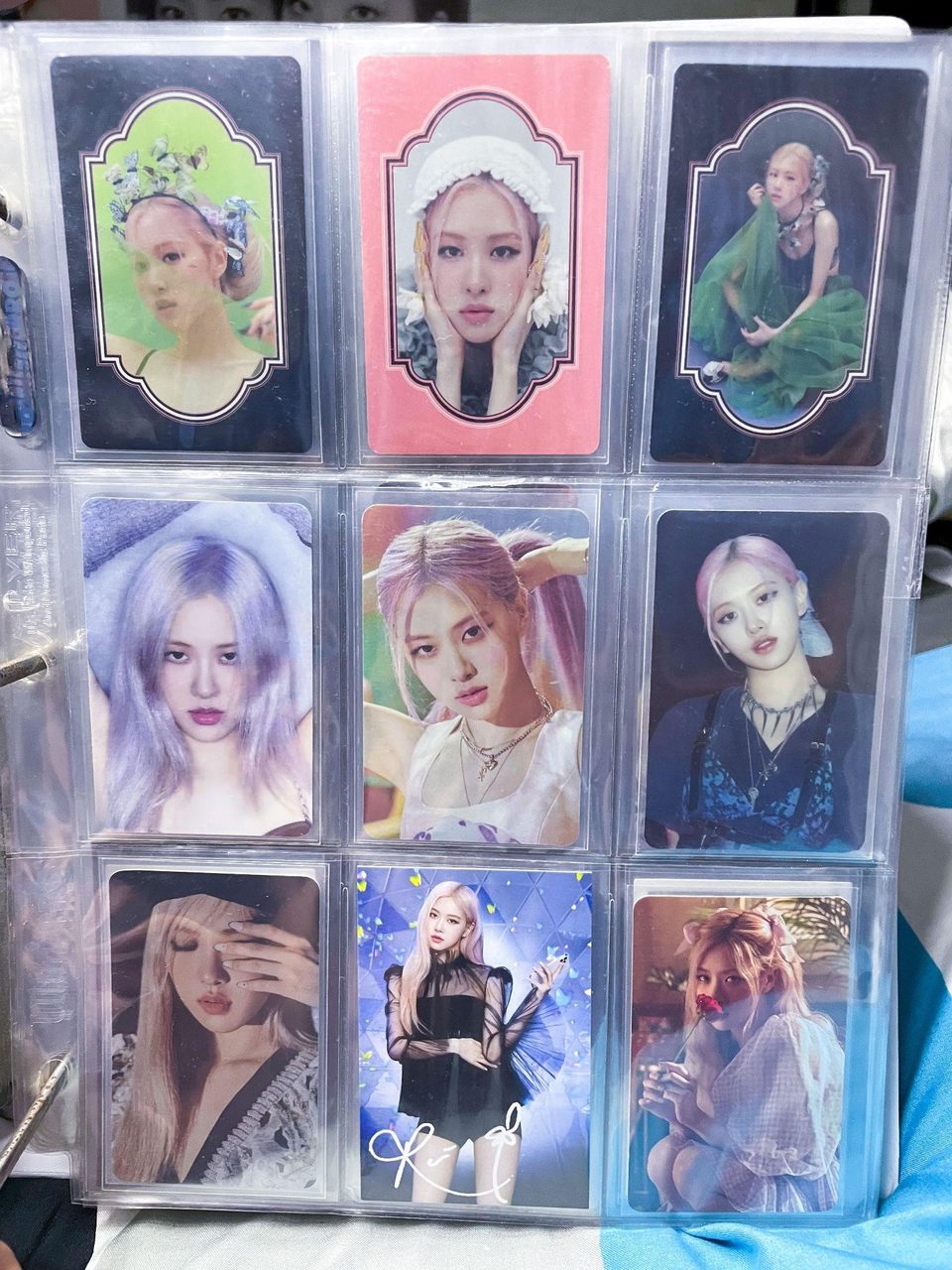 Eric also added, (while insisting that I don't make him sound arrogant) that having a photo card in everyone's "rob list" gives you some "bragging rights" within the community. "That's equivalent to having a girl/boyfriend who's the class crush. You feel special when you know only you have something that everyone else wants."
2. Photo cards represent your identity
At the start of the pandemic, the prices of photo cards went down by a lot. Boredom plus discounted prices? Now that is a series of budols waiting to happen. This is exactly what happened to Gabby, who did not intend to collect photo cards at first. Being a collector at heart (and a great budol buddy), she could not resist the challenge of looking for gems. "It's no different than hunting for a bag or a pair of shoes you wanted so badly. Everyone knows the feeling of satisfaction when you finally get something that you have been anticipating and looking forward to for so long—especially when you get it at the bargain."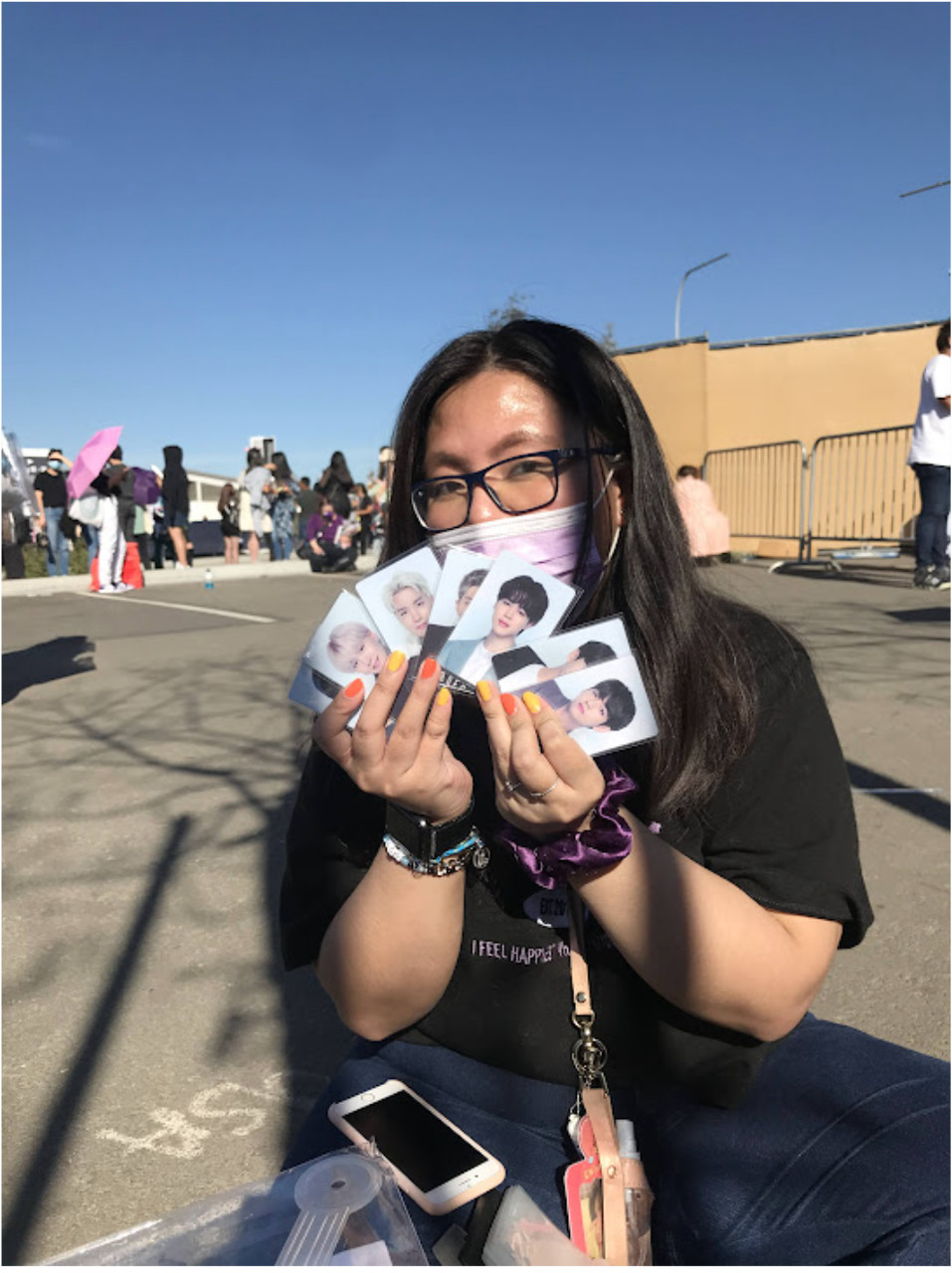 But more than that, Gabby explained the meaning of photocards to her. "Of course, it goes beyond the act of just finding and buying. Photo cards are a way of identifying with your idol, which is why you see many fans taking them wherever they go and taking pictures with them. When you have the photo card with you, it truly feels like you're sharing that experience with your idol." She added, "It's also fun personalizing and naming your cards. So you see, there is also an aesthetic side to it, the more you personalize your photocards, the more you feel they are becoming part of your identity. You are making it yours while at the same time you are sharing it with the community."
ADVERTISMENT - CONTINUE READING BELOW ↓
When asked about the cost of the sparks, she responded, "I think if you are a legit fan or collector, the monetary value is secondary. You would not first consider them as investments because you would be thinking about the joy they give you. That alone cannot be valued by money."
3. Photo cards connect you to your community and your idol
Speaking of value for money, Zoe, a buyer and a seller of photo cards herself, is known to not shy away from splurging on K-pop merch. "Each photocard I have contains a story that only a true collector would empathize with. I treasure the journey of buying a photo card."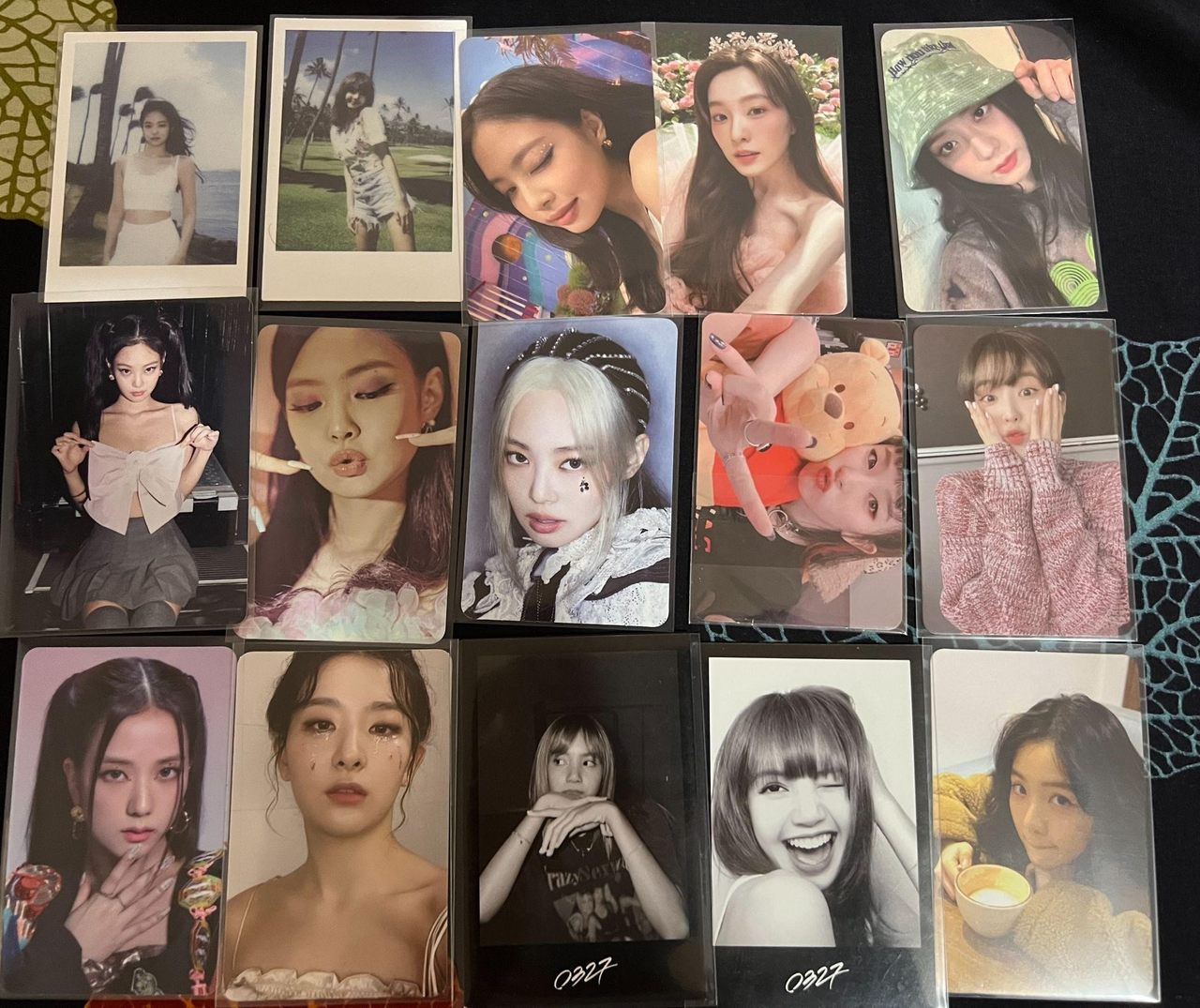 To Zoe, owning a photo card represents her connection to her idols as well as to co-fans in the community that helped her get her priority cards. "I know people would find it absurd that I am spending my hard-earned money on buying photo cards when they are just pieces of paper, but it makes me happy. When I see my binder full of my priority PCs, I remember the details leading to owning them. It is not just about the sparks for me, I also feel a deep connection to my collection. Collecting them also shows the growth of the idols that I am supporting and I feel like I am growing with them. They enter a new era after a new era, and my collection shows that."
Zoe also pointed out how photo cards solidified her relationship with co-fans and other collectors within the community. She expressed the joy of discussing it with others and helping each other find and "bring home" their priority PCs. "I have met and befriended people all over the world in search of my PCs, it made me feel that I am not alone and this is not a crazy phase."
It is fascinating how collectors and fans are quick to point out how the value of photo cards goes beyond their monetary worth. To them, the appeal is more on the culture that surrounds it, the sparks, and the sense of connection they bring.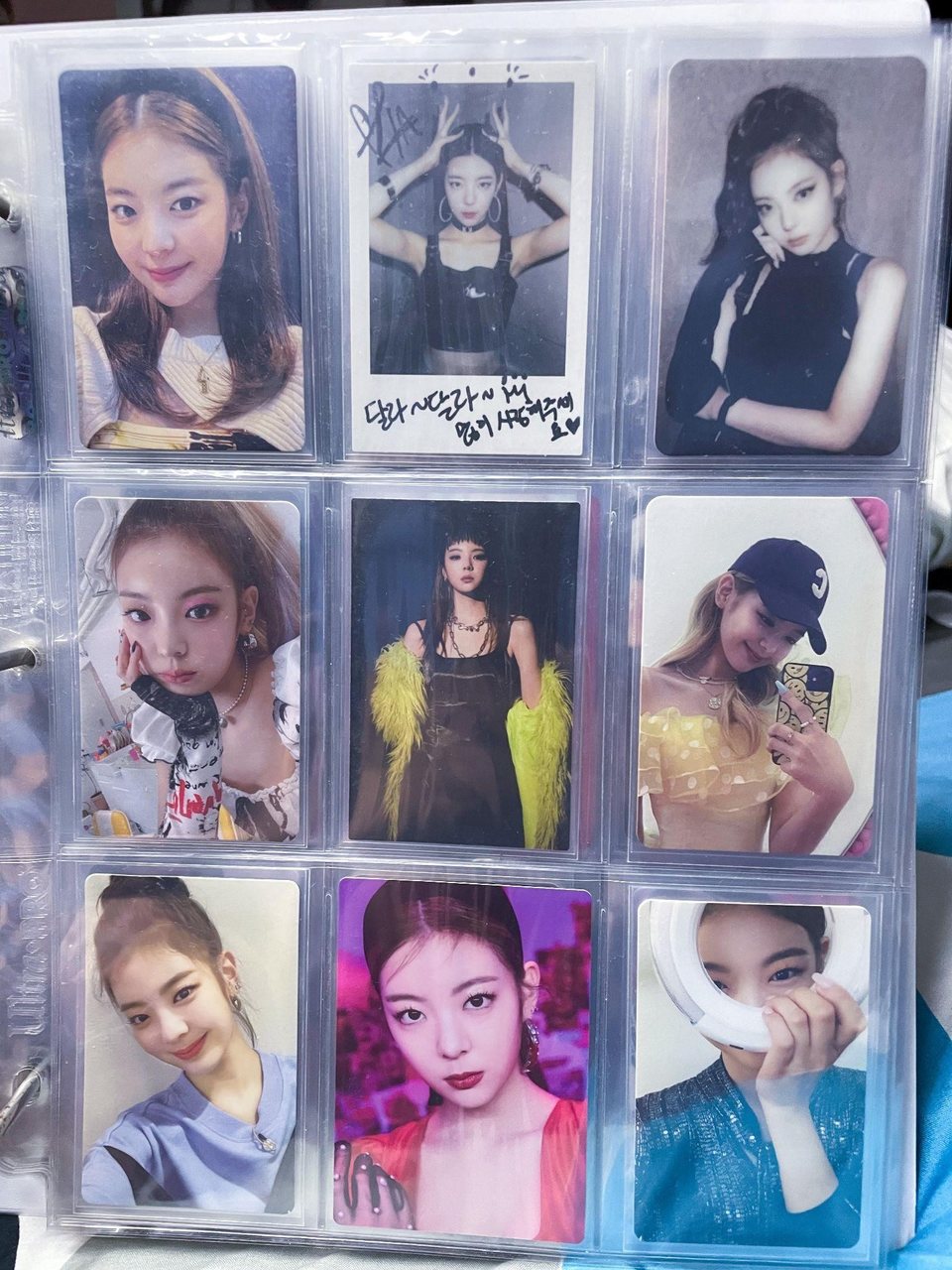 ADVERTISMENT - CONTINUE READING BELOW ↓
To those just starting out with collecting photo cards, or just thinking about doing so, all three of them pretty much gave the same advice: "Chill and budget accordingly." They know how easy it is to get carried away with purchasing Korean merch, especially photo cards which are very hot right now. But they want to remind fans that they should try to not get overboard because they might burn out. Collecting photo cards should be an enjoyable experience—not something that pressures you. Photo cards are investments because you give them your time and your money, but never forget to leave room for the sparks.
MORE K-POP FAN STORIES HERE:
I *Finally* Met My Ultimate Bias B.I And It Was The Happiest Day Of My Fangirl Life
I Went To BTS' Manila Concert In 2017 And It Was *The Most Beautiful Moment In My Life*
I Attended the 'Begin Again' K-Pop Concert And Ended Up Having a New ~Bias~