Dark, brooding, and complicated. Oh, and don't forget evil. This deadly combination is a strong force in the "bad guys" you see on shows, movies, fanfics, and more. Heck, they've probably made their way deep under your skin—and you want them there. It's not exactly smart, much less morally right, for anyone to like them as much as we usually do. So why is it that there are so many who worship at this totally problematic altar?
The thing about this type of character is that they don't see themselves as the "bad guy" and they can be very, very good at convincing you of the same. Think Shadow And Bone's The Darkling. In a pivotal scene of the YA series' Netflix adaptation, Ben Barnes stands menacingly in General Kirigan's black cape to land a verbal blow on the show's literal shining angel, chosen one Alina Starkov (Jessie Mei Li). 
"Make me your villain," he growls. It is a signal that he's ready to be the bad guy she supposedly merely paints him to be in order to get what he wants (or believes needs to be done). Cue that little devil in you rooting for him to win and for the super-toxic relationship between hero and villain to work out. 
Continue reading below ↓
Recommended Videos
Help, I Keep Crushing On The Bad Guys. Why?
The "bad guy" doesn't always fall under the villain archetype. Think anti-heroes like Vincenzo Cassano (Song Joong Ki), a clear protagonist but definitely not a stereotypical "good guy," versus Hannibal Lecter. (Don't deny the cannibal was a little too erm, interesting, especially when the NBC series dared to do those montages of Mads Mikkelsen cooking.) Then of course there are the ones who blur the lines: Severus Snape and Kylo Ren are arguably the biggest and most popular recent examples.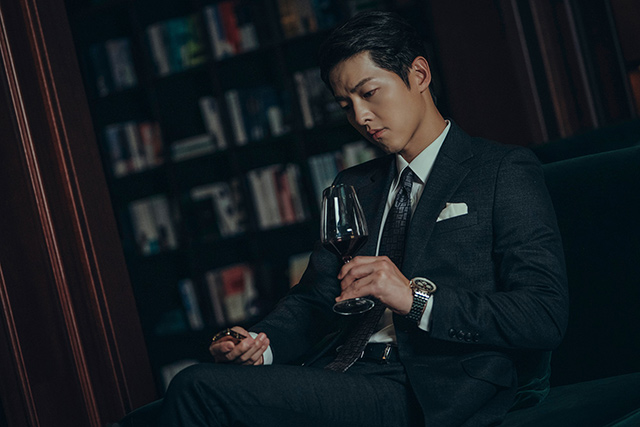 It is an incredibly wide spectrum. There "are the 'bad boy' personas who break societal rules for no apparent reason and at the other extreme are those who break societal rules because the rules are unjust," wrote researchers from Converse College and Auburn University in the U.S. in a 2012 paper on the psychological aspects of rooting for the bad guy. From James Dean's Rebel Without A Cause to The Godfather's Michael Corleone to Shadow And Bone's The Darkling, we are hooked.
We Find Excuses—Or "Reasons"—For Their Actions
In the same way that we are not willing to ever think of ourselves as bad people-we know and can justify why we do the questionable things we do-we find it hard to condemn the villains whose stories are laid out for us on screen, argued the paper. The discussions on whether Snape, the character so well brought to life by Alan Rickman in the Harry Potter series, was bad or good will arguably never end. We can trace his path from bullied and ignored child to Death Eater to Dumbledore—murderer to his ultimate sacrifice at the end. All of that paints how we see him—and how we can kind of justify, or at least identify with, his less-than-good actions (like betrayal and literal murder).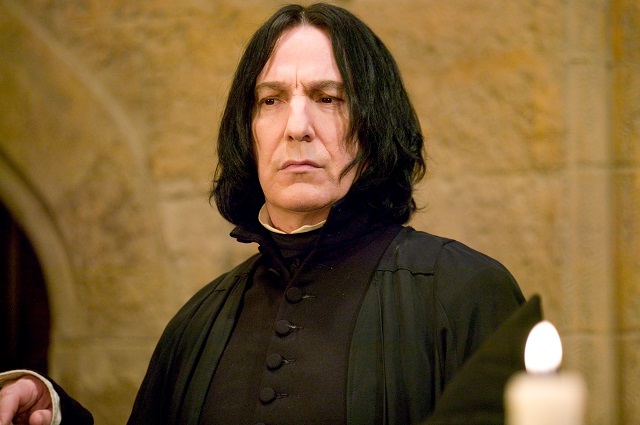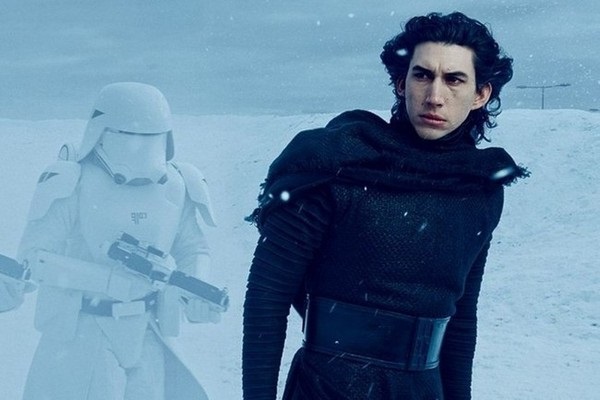 If we knew less about fictional characters like Kylo Ren and The Darkling, we would be less likely to forgive their questionable actions. We definitely wouldn't be as empathetic to their cause. "We know a great deal about how the situation is influencing him. It allows us to be as kind to him as we generally are to ourselves," said the researchers.
Human Beings Are Faulty Creatures
The more you're told not to want it, the more you want it. It doesn't take being an actual psychologist to know that much. On the opposite of finding reasons to empathize with bad guys is the idea that they fulfill the less morally sane and sound parts of the human brain. "When people feel protected by the veil of fiction, they may show greater interest in learning about dark and sinister characters who resemble them," argues PhD candidate Rebecca Krause from Northwestern University.
Think of it as a "cognitive safety net" that allows us to vicariously live out our deepest, darkest desires without diminishing our idea of "self." Sure, if you see people who are genuinely terrible in real life, the natural response is, at the very least, not to like them. But fiction provides a layer of security. So if you find a "bad guy" character you can relate to then there's less shame in the attraction. "There seems to be something alluring and enticing about having similarities with a villain," explained Krause.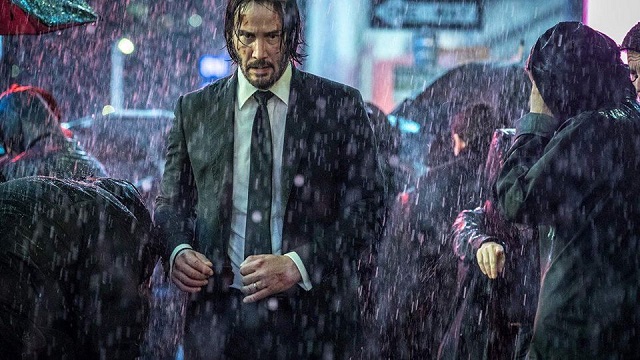 Is it okay to think it cool when someone in real life kills a dude with a pencil? "No!" you gasp. But wait, what about Keanu Reeves as John Wick? "Oh, yeah, that was super cool," you say. Excuse the super reductive analogy, but you get our point. Bottom line: You encounter a fictional bad guy. You hate them. You love them. You want to sleep with them. You want to be them. The conflict is all part of the fun. Best part is that there is a low chance of your real-life emotional investment biting you in the arse. (Disclaimer: We are aware some beloved characters can become very real to some. We mean no disrespect to the fandoms.)
There's No Business Like Show Business
Remember when Zac Efron portrayed serial killer Ted Bundy on Extremely Wicked, Shockingly Evil and folks were Conflicted with a capital C? Yeah, we get that IRL Ted Bundy did build on his charisma—the convicted killer practically has a cult following—but there's a certain line that's hard to keep in mind.
Becoming invested is so much easier when faced with a character that not only has a compelling story, but has an attractive face to match. And in an industry like show business, you can be sure they will present you with characters that are pleasing to the eyes. Add the general belief that what is beautiful must be good and they've got you hook, line, and sinker.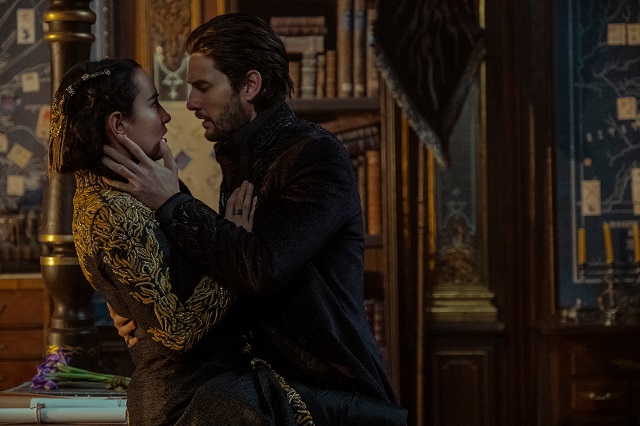 The 2012 paper points out that the general narratives of old media—think Disney classics and even old literature—delineate between the ugly as bad by default and the beautiful as good by default as well. So when somebody like The Darkling comes onscreen, you'll have to excuse us for not immediately realizing Barnes' gorgeous face hides something sinister.
Bottom line is that these titles need audiences to be invested in the story. They will probably keep casting hot people in problematic roles. They're definitely accountable to an extent here, but that doesn't mean viewers are completely spotless either. In the end, it is still totally your choice whether you're going to dive right in and feed into his possibly flawed reasoning-or stick with simply admiring the bad guy from the other side of the screen.