Can't get enough of Yeo Jin Goo? The former child star has certainly come a long way since playing the younger versions of our fave male leads!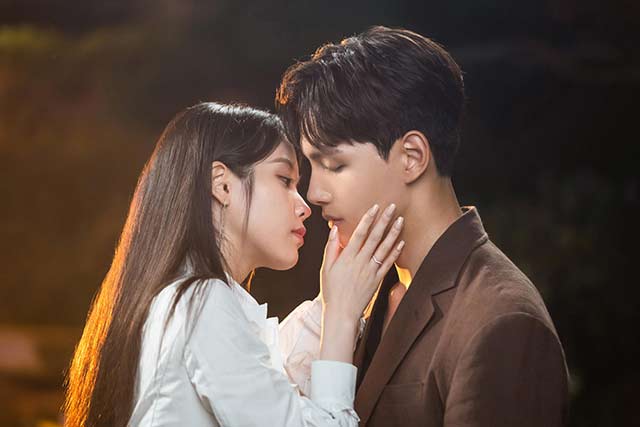 Here's a list of Yeo Jin Goo's major roles:
1. Orange Marmalade (2015) 
His role: Jin Goo's character Jae Min is a popular kid in school who lives in a world where the existence of vampires is more or less an open secret. However, vampires are still considered as outcasts. Jae Min happens to have a crush on female vampire Ma Ri (Kim Seol Hyun), who accidentally kisses him on the neck and falls for him. 
ADVERTISMENT - CONTINUE READING BELOW ↓
2. The Royal Gambler (2016) 
His role: Jin Goo plays a royal named Yeong Jo who becomes king. He ends up facing his older brother Dae Gil (Jang Geun Seuk), the best gambler in Joseon. During a gambling match, Dae Gil bets his life while King Yeong Jo bets the entire kingdom of Joseon. That's INTENSE. 
3. Circle (2017) 
His role: In this sci-fi and mystery K-drama, Jin Goo plays Woo Jin, a university student who becomes super interested in UFOs and the extraterrestrial after meeting an alien whom he names Byul. This drama actually takes place in two time periods: 2017 and 2037.
4. Into The New World (2017) 
His role: A 19-year-old student named Hae Sung who dies in a tragic accident. He wakes up in the same body 12 years later and discovers that he hasn't aged or changed at all! Hae Sung tries to reconnect with his family and his girlfriend, who is now in her 30s. 
ADVERTISMENT - CONTINUE READING BELOW ↓
Recommended Videos
5. The Crowned Clown (2019) 
His role: A clown and entertainer named Ha Seon who looks almost identical to the King of Joseon! He is hired to take the king's place to protect the royal from possible assassination. The Crowned Clown drama is reportedly inspired by the book The Prince And The Pauper, written by Mark Twain. 
6. My Absolute Boyfriend (2019) 
His role: A robot named Young Goo! He is programmed to be the perfect boyfriend and starts to develop *real* feelings when he meets Da Da (Bang Min Ah), a special effects makeup artist. Things get complicated when Young Goo's original ~owner~ arrives to take him back. 
7. Hotel Del Luna (2019)
His role: Jin Goo plays a hotelier named Chan Sung, who gets hired by the owner of a hotel for ghosts! He's kind of a scaredy-cat, but he has a really good heart. Chan Sung is basically *forced* to work in Hotel Del Luna, but that doesn't stop him from falling for stubborn Man Wol (IU). 
ADVERTISMENT - CONTINUE READING BELOW ↓
Follow Lily on Instagram.
K-UPDATES