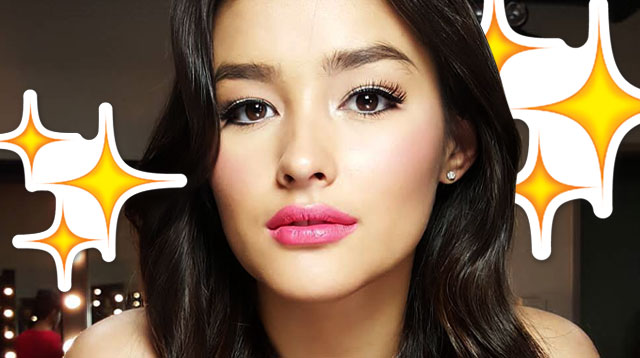 Instagram/mkqua
1. Avocados
Smashed on toast, they're probably the most Instagrammed food of last year, but don't let their newly awarded diva status put you off! Avocados are packed with vitamin E, a powerful antioxidant that helps to protect the skin from damage caused from external sources such as pollution, cosmetics, alcohol, and processed foods. They're also rich in monounsaturated fats (a type of good fat) that maintains moisture in the skin, helping it to stay soft and hydrated.

The beauty of this wonderful fruit is that not only can you mash it up with lime and chilli for an incredible guacamole, but you can slap it onto your face as well (although maybe not at the same time). Make a skin softening face mask by combining a mashed ripe avocado with a teaspoon of natural yogurt, and apply evenly onto your skin for 15-20 minutes. 

2. Tomatoes
Continue reading below ↓
Recommended Videos
These juicy fruits are over 90% water, making them deeply hydrating for the skin (and exactly what it needs after a month of boozing)!  They're also rich in vitamin C, which is found in high concentrations in the upper layers of the skin, and required for collagen production to keep the skin smooth, firm, and plump. The deep red color of tomatoes is due to the presence of the antioxidant lycopene, which helps to protect the skin from premature aging. Not a fan of tomatoes? Lycopene is also found in pink grapefruit, guava, watermelon, and papaya. 

3. Coconut oil
Applied externally to the skin, coconut oil has wonderful moisturizing properties, with the added benefits of being naturally antibacterial and antifungal. It also doubles up as an incredibly effective eye makeup remover and lip balm. Make sure you always choose raw, organic virgin coconut oil which hasn't been refined and messed with. 
And it's not just the coconut oil that's fantastic for skin health—a glass of coconut water is bursting with electrolytes and is deeply hydrating. If your skin is dehydrated, it can become dry and tight, and show early signs of aging. To get back your glow, try this delicious skin-boosting smoothie: 
1 cup coconut water, 1/2 small ripe avocado, 1/2 cup mango and a good squeeze of lime juice. Add all to the blender, and blend until smooth. 
4. Pumpkin seeds
Seeds are little nutritional powerhouses, and pumpkin seeds are high in zinc, a mineral that helps to rejuvenate the skin by supporting collagen production and the renewal of skin cells.  They also contain selenium, an antioxidant that helps to preserve elastin, which keeps your skin smooth and supple. Add a handful of pumpkin seeds to your salads or cereal, or alternatively try pumpkin seed butter slathered onto toast.

5. Mackerel
A list of skin superfoods would never be complete without oily fish. The omega-3 fats that mackerel and other oily fish contain are absolutely crucial for the health of the skin. They help to strengthen the skin cell membranes, facilitating the passage of water and nutrients in, but keeping toxins out. Insufficient fat in the diet can lead to skin cells being less able to retain water and losing their plumpness, resulting in a dry and lifeless complexion. Omega-3 fats are also anti-inflammatory and can help with skin issues like acne, eczema, and psoriasis.
***

This article originally appeared on Cosmopolitan.co.uk. Minor edits have been made by the Cosmo.ph editors.