We all know someone who can't go a day without a quick sweat sesh or who's able to trade slices of pizza for a sensible salad. Unfortunately for my body, I am not that person. While I do genuinely enjoy salads (still not more than pizza), it takes a lot for me to say the same about a workout. Before the pandemic, my *one* form of exercise was my 90-minute commute (45 minutes in the morning and 45 at night). But I also know that these are not the best choices. I should be exercising. I should be eating right. Plus, I turned 30 this year and my body's been consistent about reminding me that it is no longer 21, so there's that little surprise. 
When the lockdown happened, I was in a mental funk. I focused all my energy into trying to figure out a game plan for each week even though, hello, I couldn't control anything that was happening. I also lived alone in a really, really small studio apartment so most of the time, I felt demotivated and lonely. In retrospect, I was probably just trying to survive and didn't think much about the self-care practices I could be doing (like working out) to cope better. 
Continue reading below ↓
Recommended Videos
A few months later, I moved to the province to be with my family. The beach is only 20 minutes away from our house, so I started taking morning strolls. In October, I felt like I was mentally in a good place—and I wanted to be more intentional about taking care of my body, too. 
I got the chance to try Electric Studio's new On Demand platform, which offers both on-bike and off-bike classes. Unlike their "live" classes, On Demand lets people work out anytime, anywhere. Because I don't have a bike, I opted for a 30-day package (P3,500) with their off-bike workouts like HIIT, Strength, Rhythm Boxing, and Flow.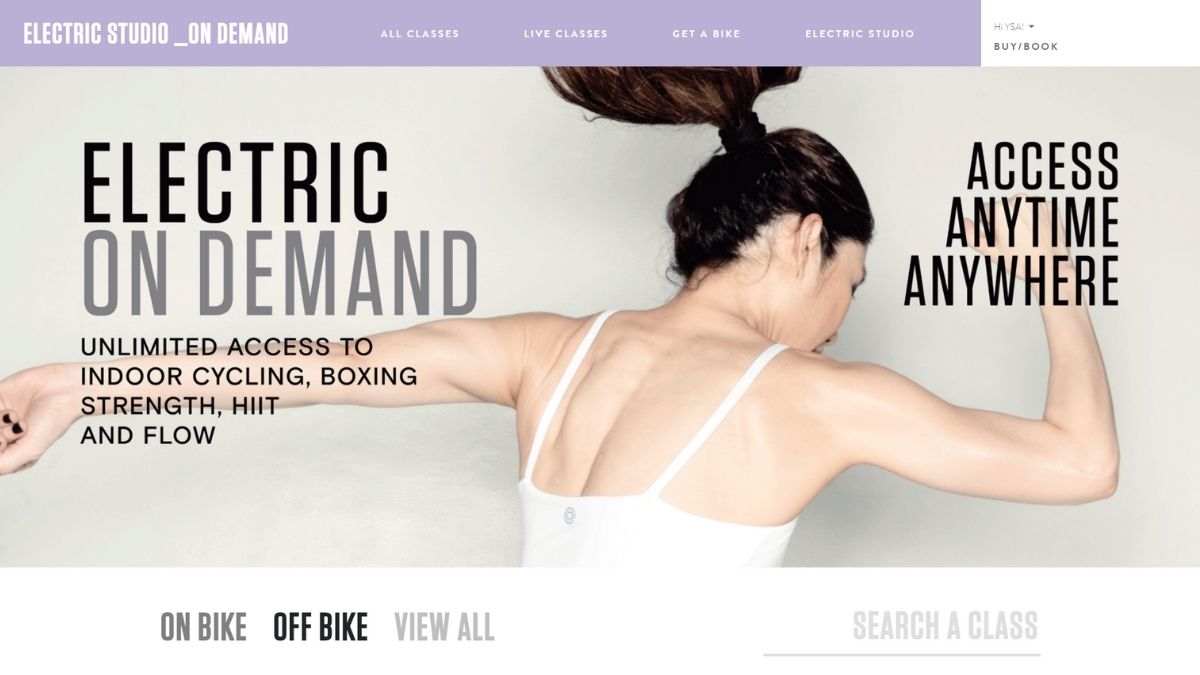 The first On Demand video I tried was an Electric Flow with Mel, and let me tell you, IT WAS HARD. I felt like I was starting from scratch. Upper body strength? I don't know her! Every stretch sounded like stepping on a tree branch, lol! I was sweating profusely 10 minutes into our 45-minute workout but tbh, I really missed that feeling. My favorite part were Mel's little reminders to listen to my body: "Feel free to skip poses that don't feel right for you without judging yourself. You are amazing as is," and "Deeper doesn't necessarily mean better. Find the sweet spot for your body." I also really appreciated Electric Flow with Marilen. The moves were easier to execute for me. And her voice is very calming. I was able to really clear my mind whenever I followed her videos.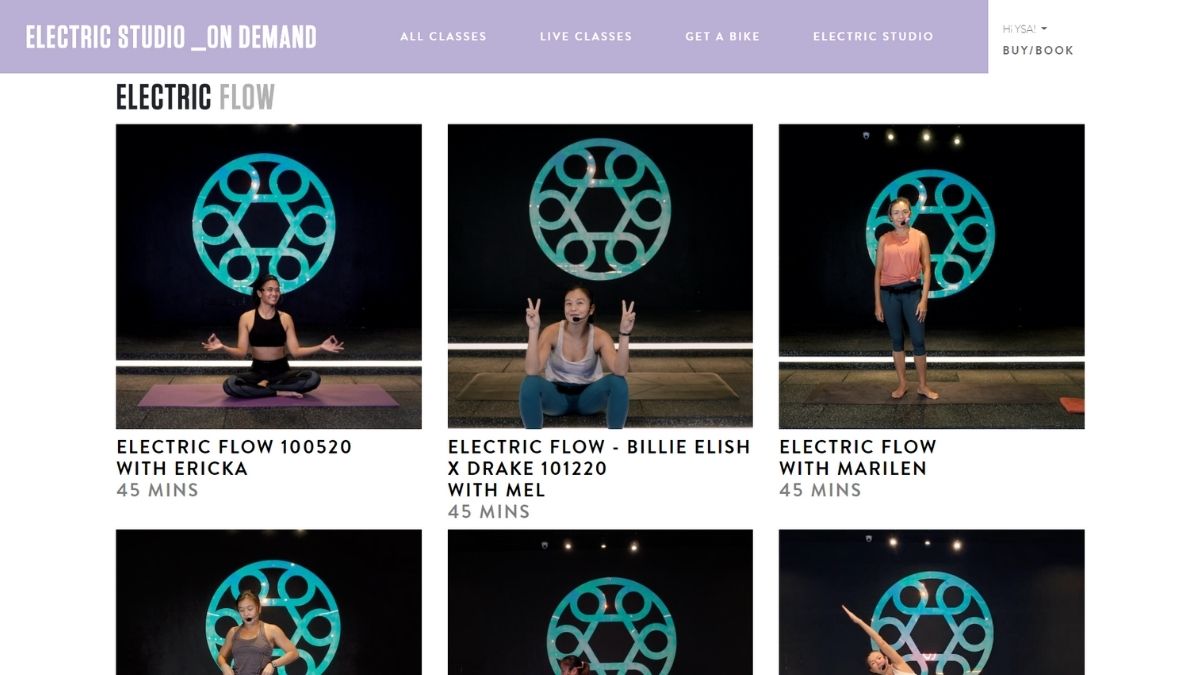 After a couple of Flow classes, I finally gathered enough ~courage~ to try Rhythm Boxing with Lopa. This one was highly recommended by my teammate, and in general, I do prefer "faster" exercises because the speed distracts me from the struggle. The movements also felt more natural to me because I've taken boxing classes in the past. And I thought Lopa was so funny! I was alternating between getting in the zone and bursting into laughter. Rhythm Boxing with Butts was an experience; I didn't think that music mattered much when it comes to these workouts, but his playlist really hyped me up!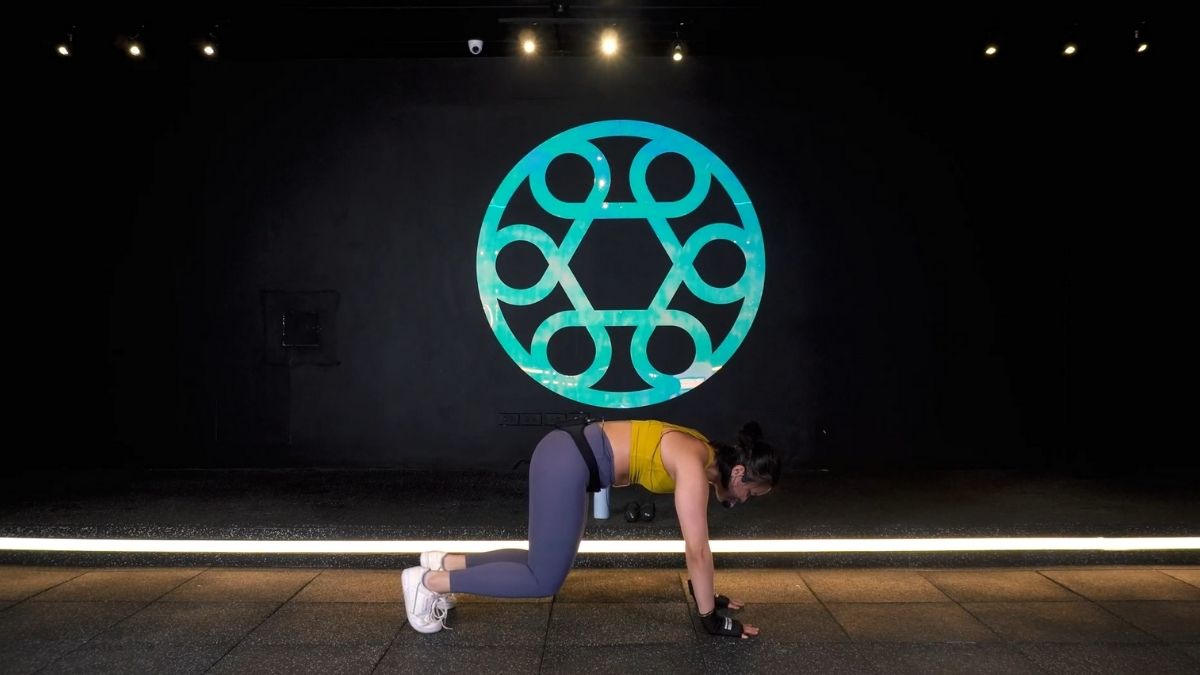 I found that whenever I had a frustrating day at work, I preferred Rhythm Boxing workouts because I could *release* all the stress through the different punches. And it didn't take long for me to feel great; literally, just a few minutes into a video, I'd be laughing and bouncing and forgetting about my terrible day. Flow workouts naman were better for me during my lunch break. I'd unroll my mat next to my "office" (read: our dining table, lol) and just ~breathe~ before I carried on with my day. 
The stars aligned and I found a time to join one of Electric Studio's "live" classes: Rhythm Boxing with Cathy. It was on a Monday night at 6:30 p.m., right after a weekend of food indulgence. It's true what they say: You're less likely to give up when you work out with a group. It's like you hold each other accountable. I'm a huge fan of squats so I was thrilled there were so many of those moves that night, but not as happy as I was over the fact that Cathy played two BTS songs!!! An instant serotonin boost.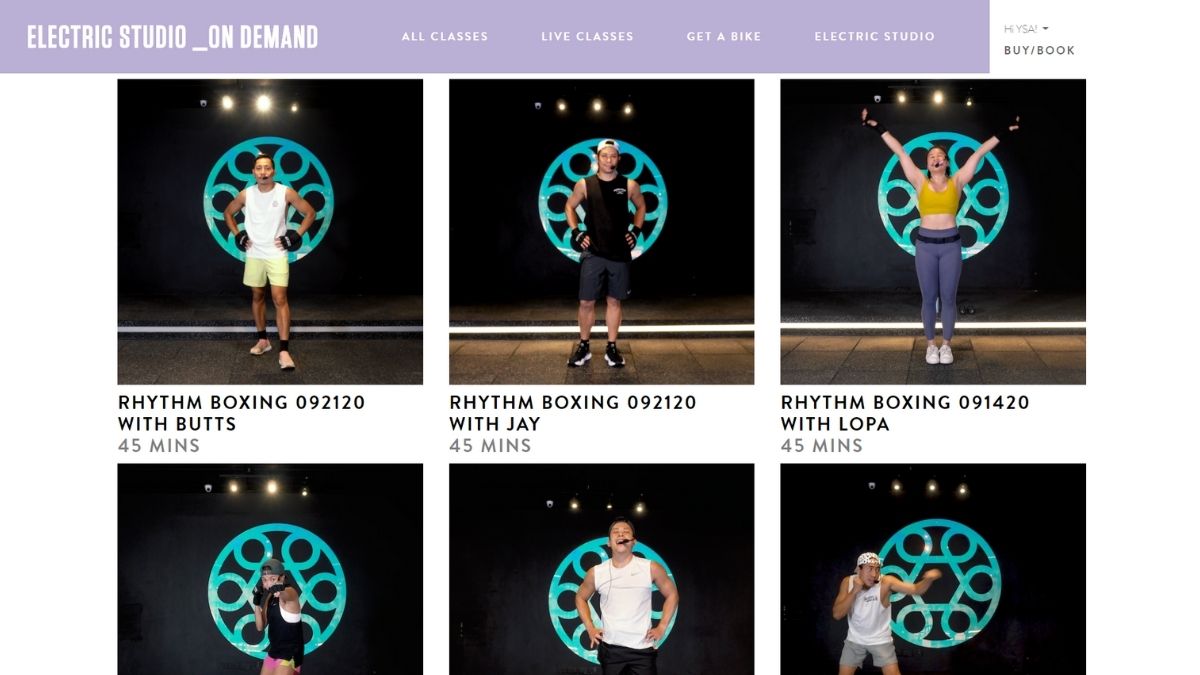 I just ordered a set of weights and I look forward to trying a Strength class next time. I'm trying not to shock my body too much, lol, so I'm slowly trying to build my stamina for a HIIT session. 
What I learned about myself through this experience
Working out doesn't have to feel like a chore. I used to think that I had to exercise right after I woke up so I could get it over with. Actually, this applies to a lot of activities I used to do before the pandemic—the earlier, the better. But I'm learning to slow down a bit, to listen to my body more, and to find new ways to practice self-care.  
Variety is key. A lot of my sessions involved either Flow or Rhythm Boxing because these felt the least intimidating to me (someone with a sedentary lifestyle). Every instructor had their own take on the workouts so each "class" was different and exciting. After a while, too, I was able to pinpoint which exercise would serve my needs more, depending on the day I was having. It never got boring!  
I enjoy one-on-one workouts. And by that, I mean just me and an instructor. Which is also why I think I really loved Electric Studio's On Demand platform. It was like getting all the benefits of a "class" and a personal coach without the pressure of 20 other people around me.
In January 2021, Electric Studio is offering a two-week Unlimited All Access package to Electric at Home for first timers (P1,500). For more information about their On Demand videos, visit Electric Studio's website. 
***
What does your zodiac sign say about you? Subscribe to Cosmopolitan Philippines and find out!
Follow Ysa on Instagram.