Looking around your place, you probably never thought you'd be surrounded by plants and dried flowers in #aesthetic vases, with a full-length mirror in the corner of your bedroom and a new rug in your home office. And while pretty decor can make a home look and feel great, a deep cleaning and major decluttering can feel *so* much better. Andi Eigenmann recently reorganized her Manila home, and now we're itching to do the same!
MORE SPACES TO LOVE:
In a new vlog, Andi started by cleaning her master bath and bedroom because she prefers to clean from the inside going out. It's easier to figure out what she needs and what she actually uses. Like many of us, Andi didn't realize that she had so many things under her sink (out of sight, out of mind) so it took a while to put everything in separate bins. She also transferred the makeup she had by her sink into a kit because they were just collecting dust. 
ADVERTISMENT - CONTINUE READING BELOW ↓
We also found out that Andi now only owns 30 percent of the clothes she originally owned and that she tries her best "not to go shopping or not to solve [her] problems with retail therapy." Her capsule wardrobe includes the clothes she'll be wearing throughout her pregnancy.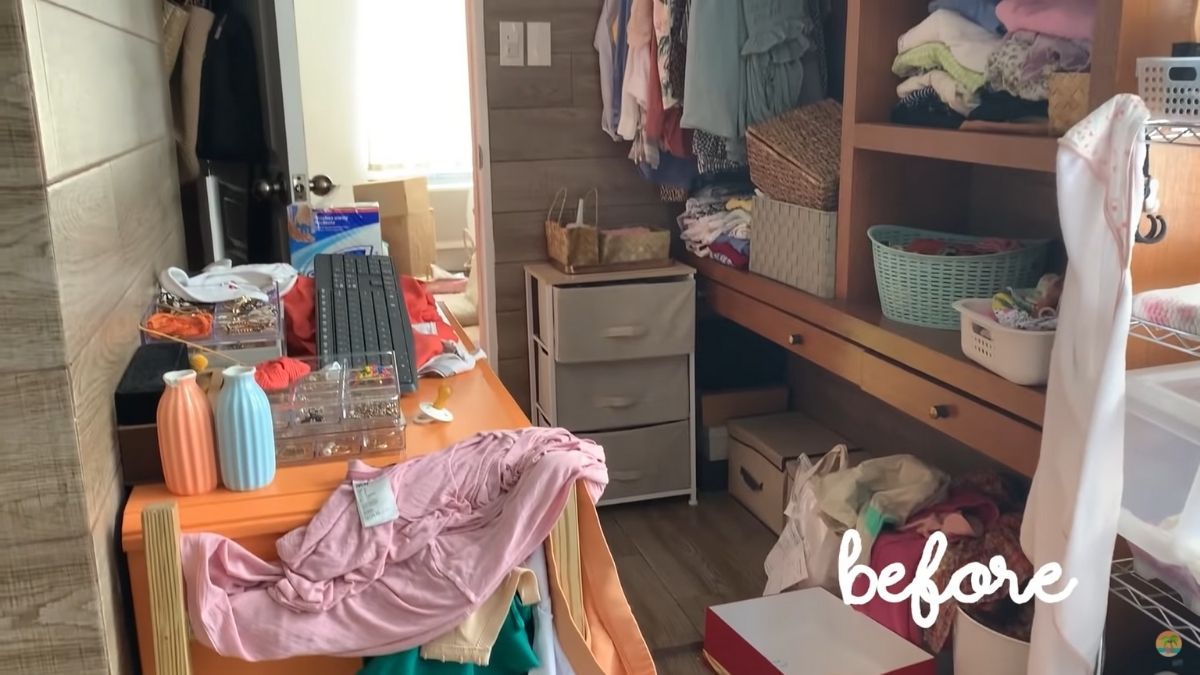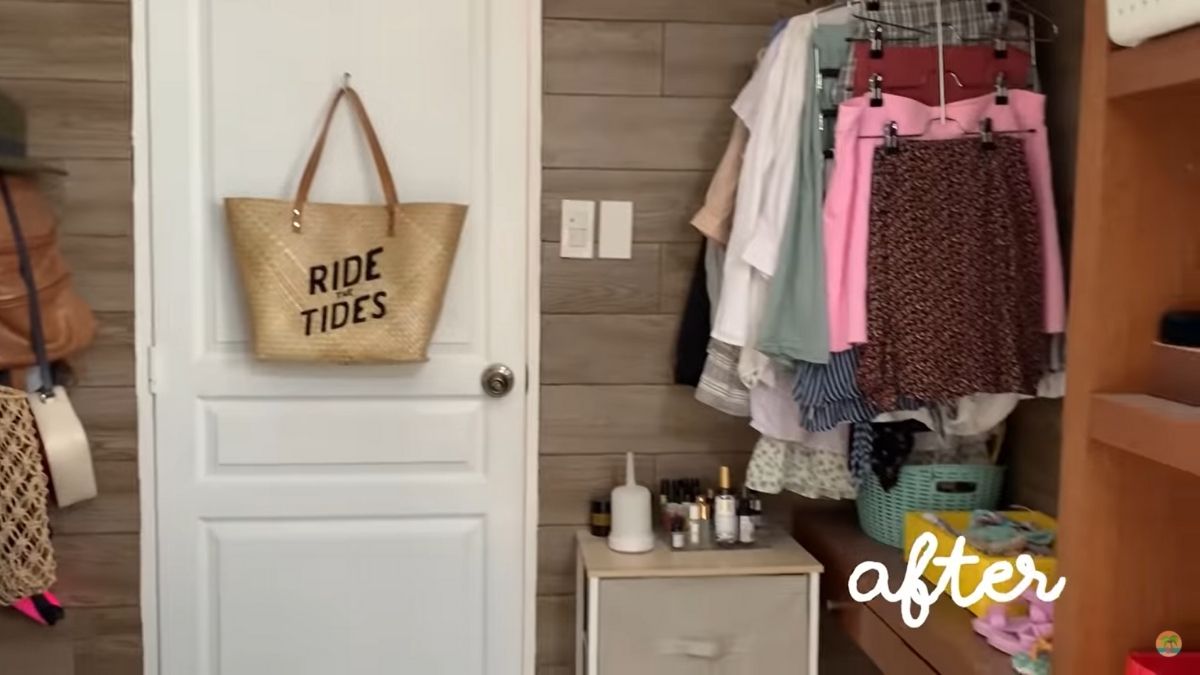 Their bedroom, the part of the house that they use the most, is also their "entertainment room." While clearing the room, Andi shared that she wanted to organize everything for Lilo, adding bins for the bb's toys: one for pretend play, one for puzzles and educational toys, and one for random ones. 
ADVERTISMENT - CONTINUE READING BELOW ↓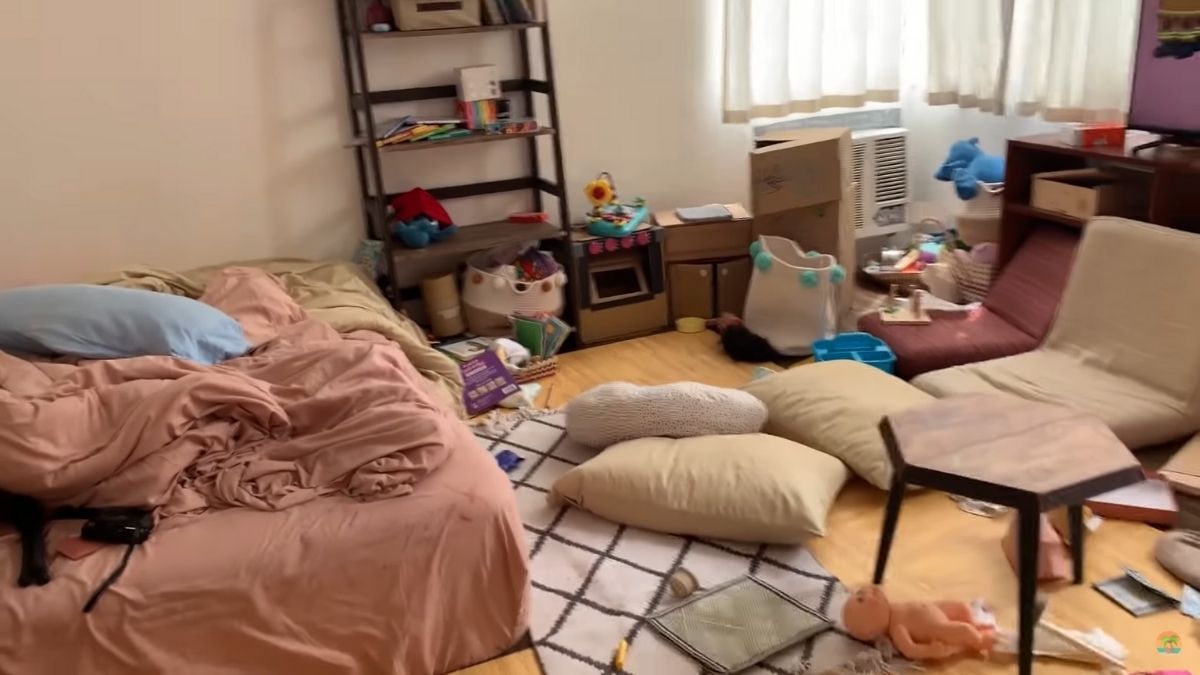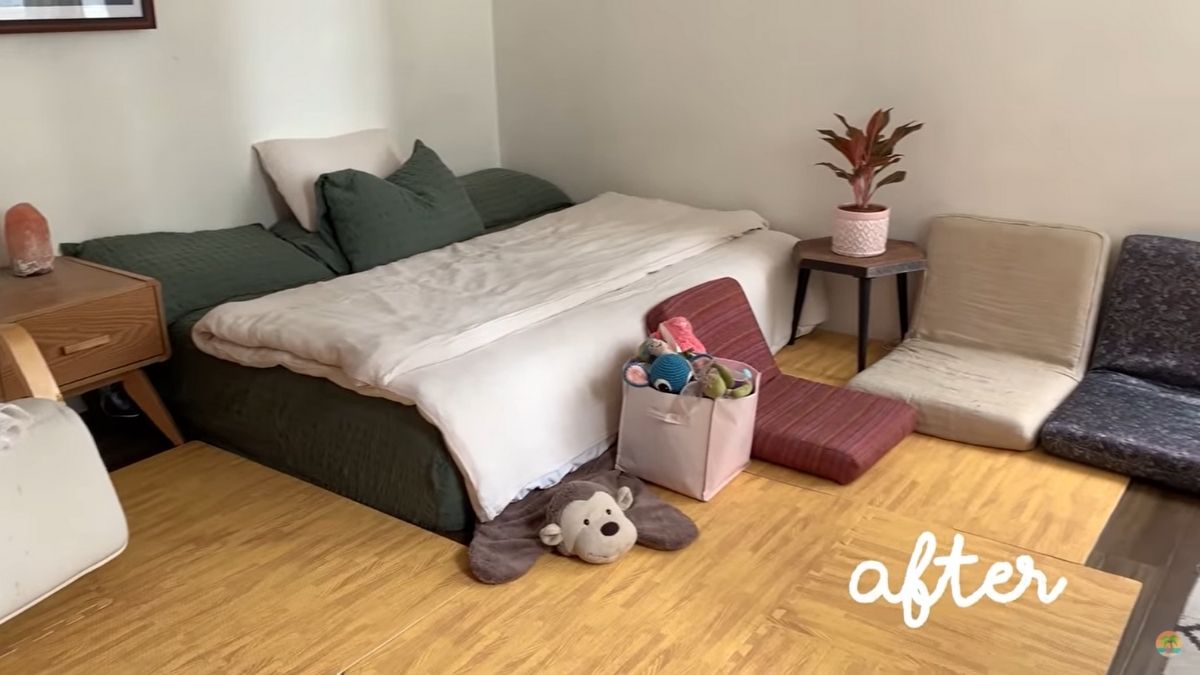 ADVERTISMENT - CONTINUE READING BELOW ↓
Perhaps the most interesting part of her cleaning process was when Andi turned her "bar"—something her younger self thought the place needed—into a sanitation area by their home's entryway.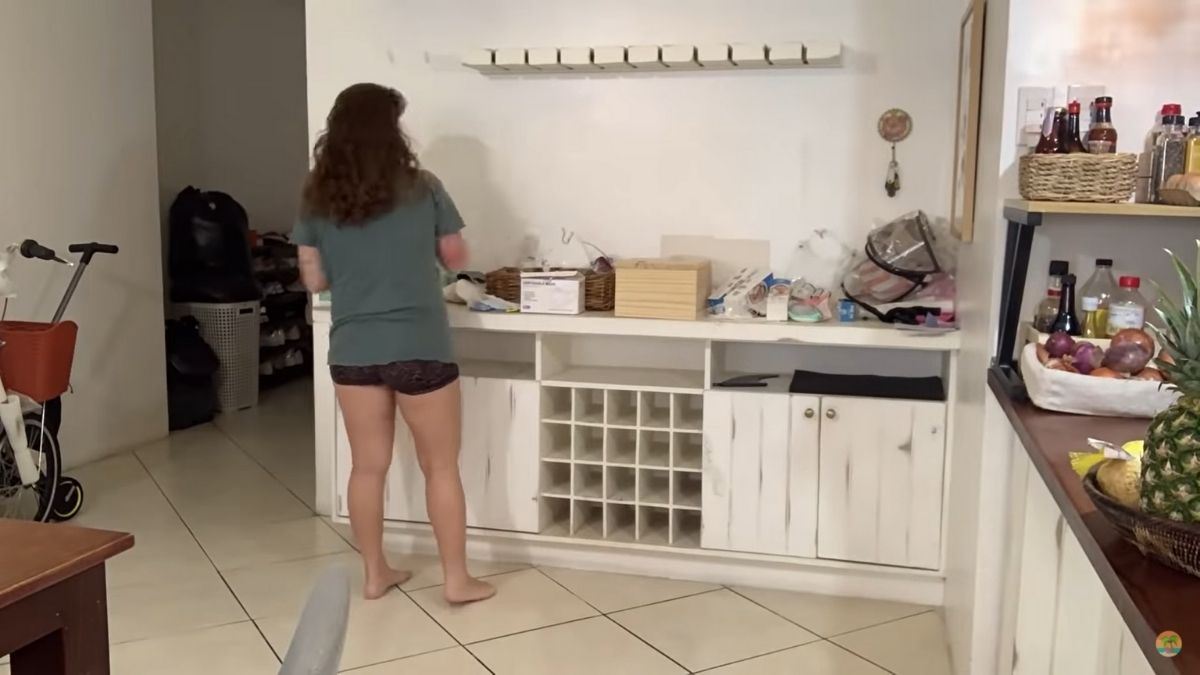 Another major home makeover happened when the library was transformed into a pantry, so the ingredients are "easier to reach and easier to see."
ADVERTISMENT - CONTINUE READING BELOW ↓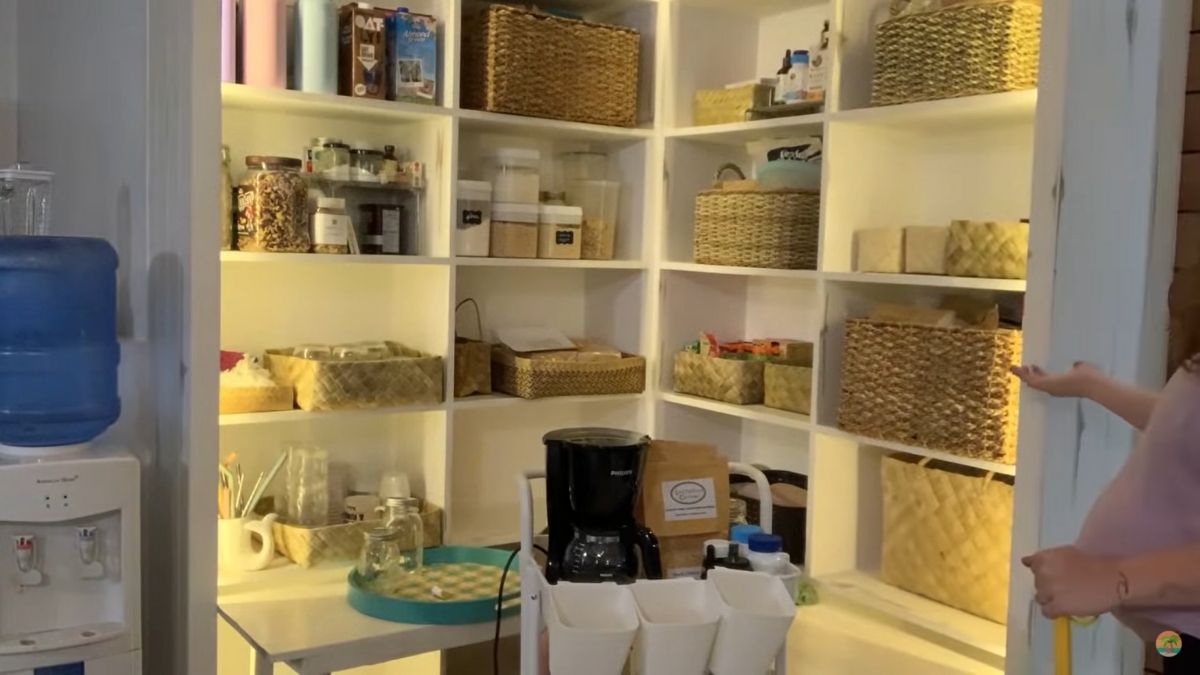 Her proudest moment, however, was when she took everything out of her refrigerator and gave it a good scrub—for the first time in five years. As in guys, gumamit pa siya ng drill para lang malinisan yung loob. 
ADVERTISMENT - CONTINUE READING BELOW ↓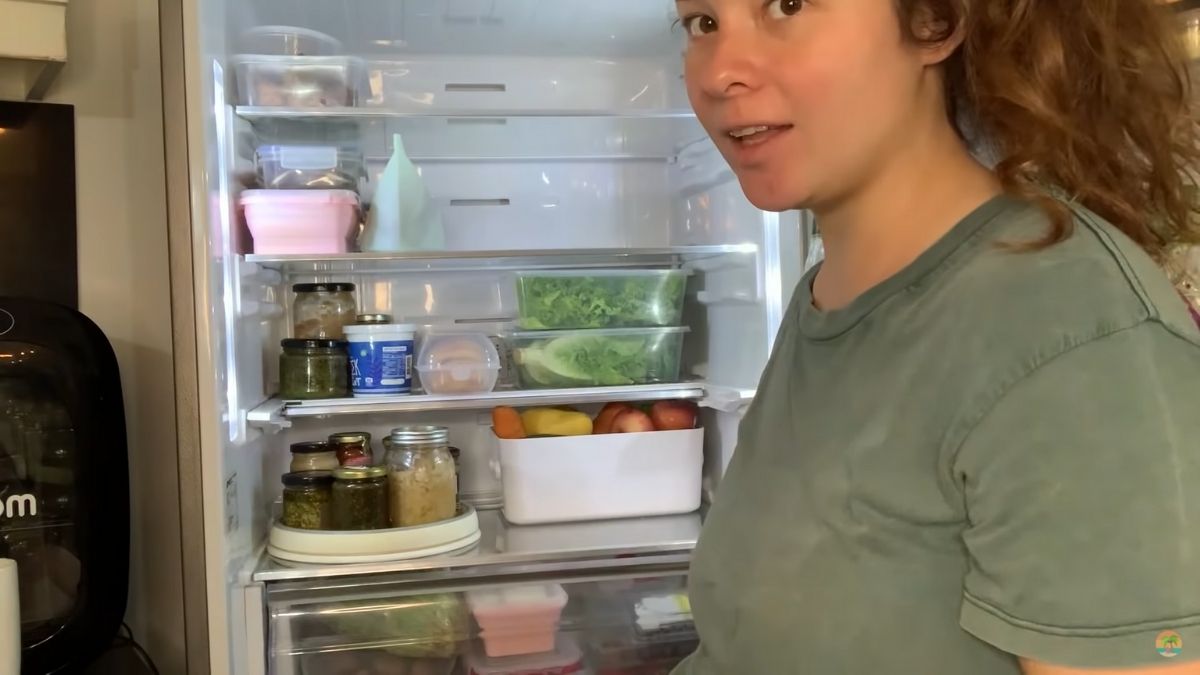 What an achievement! Congrats, Andi! 
MORE SPACES TO LOVE:
Watch the entire video below:
ADVERTISMENT - CONTINUE READING BELOW ↓
***
What does your zodiac sign say about you? Subscribe to Cosmopolitan Philippines and find out!
Follow Ysa on Instagram.