It was March 2, and my dad was preparing for a much-awaited flight to Cebu, after a month of having stayed in my Manila apartment for work errands. He had come from a 12-month contract abroad as a seafarer and was excited to come home, brand-new UTV in tow, and reunite with my big, boisterous family. Then I did the math and realized that my favorite cousin, Jillian, would be celebrating her birthday in a week. So I made the decision to fly home with my dad. I wanted to be there when she turned 11. Little did I know, my time back home would stretch out for much longer than planned.
I moved to Manila with my family in 2008 at 12 years old, during a particularly tumultuous time in our lives. We had been alienated from both sides of our extended family for reasons too long to talk about here. After five years, we got to fly back and reunite with our dad's side. And over time, we slowly returned to our roots; my sister moved back to study in nearby Dumaguete in 2017, and my brother would be there for months during the summer until he finally picked up the language in 2018. The only person really left here was me, so I always looked forward to my short Cebu trips, whether it was for Holy Week or Christmas.
ADVERTISMENT - CONTINUE READING BELOW ↓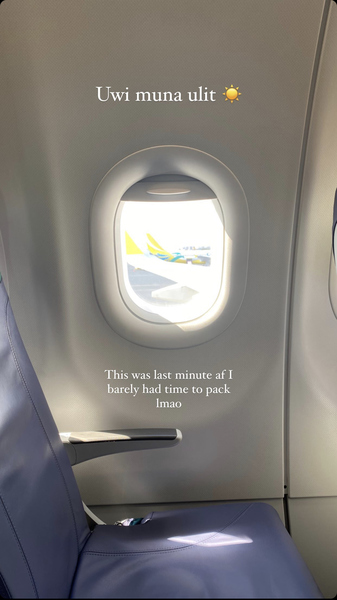 This trip was different in more ways than I could have fathomed when I got on the plane. I never stopped to think about the gravity of recent life events: I had just gotten out of an extremely toxic relationship, one that threatened my physical safety. Work was piling on, and I was close to burning out. I hadn't seen my family for most of the pandemic. Manila, despite its unbearable heat, had become cold and overwhelming, and I sighed in relief when the pilot started speaking in Cebuano to announce that we were about to land.
ADVERTISMENT - CONTINUE READING BELOW ↓
Recommended Videos
I made an astounding discovery about my mental health.
From 2013 to 2019, my trips to Cebu between college semesters and day jobs would last a couple weeks max—sometimes, I'd be there for only two days, with barely enough time to catch up. But this trip was the longest I'd ever been there. Because of the ECQ announcement, I ended up staying for a month and a half. And without the chores that came with living solo and the Manila work-life routine that served as the scaffolding for my day-to-day, I was forced to stop and assess my life situation.
One thing that became painfully clear during my time there was that I was suffering from depression. I powered through 2020 because I had to, and when my brain and body assessed that I was finally in a safe place—far from my abusive ex, far from the COVID epicenter, far from my responsibilities—it took it upon itself to crumble. I spent hours in the morning physically unable to get out of bed. I found it difficult to work, resulting in a backlog that became more massive and overwhelming the more I put it off. I did the bare minimum so I could coast by without anyone noticing. It wasn't until I posted an Instagram Story about my depression that I began to come to terms with it. OK, Chin. This is happening to you. You're not lazy—you are depressed and traumatized. And you need to be kinder to yourself.
ADVERTISMENT - CONTINUE READING BELOW ↓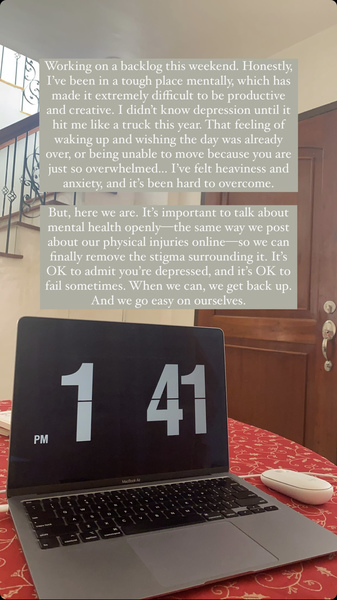 When I came clean about my mental health, I was floored by the way my bosses reacted: with compassion and understanding. I was shocked at the amount of responses I got from followers and friends. Most everyone was feeling the same way. And that helped me get back on track, both in work and in my mind.
ADVERTISMENT - CONTINUE READING BELOW ↓
I returned to simpler pleasures.
In my one-bedroom in Las Piñas, I don't have the luxury of outdoor space. But in our town of Malabuyoc, about a four-hour road trip south of Cebu City, proximity to greenery and a body of water is practically a given.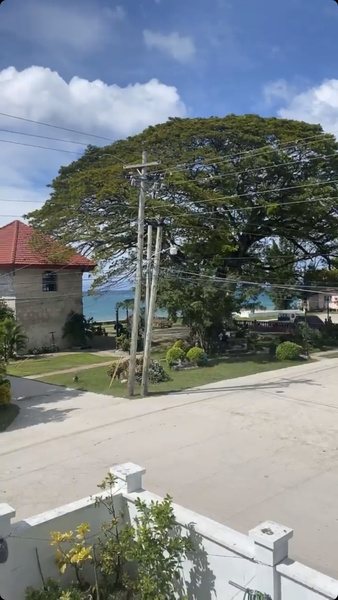 ADVERTISMENT - CONTINUE READING BELOW ↓
I loved being able to look out the window in the middle of the work day, knowing the sun and sea were right there. I remember working from our beach house and watching the waves slowly fill up the "swimming pool" we had built in front of it.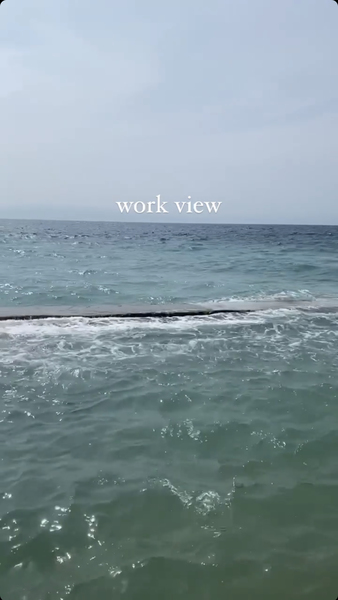 ADVERTISMENT - CONTINUE READING BELOW ↓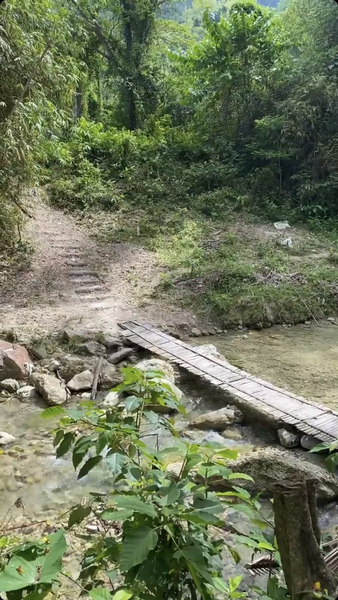 My favorite thing was walking our dogs, Jigger and Mojacko, at the nearby park at sunset, watching them get covered in lavender flowers as they frolicked in the grass. We were three hours away from the nearest fast food restaurant, and 45 minutes from the nearest 7-Eleven, so our biweekly drives to both served as a bonding ritual for our family. Cheeseburgers and Coke Floats became new and exciting again, rather than just a mid-workday meal I could easily order from my phone.
ADVERTISMENT - CONTINUE READING BELOW ↓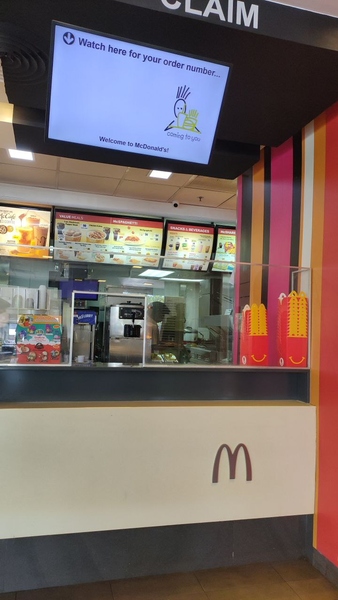 And because deliveries took much longer to get to our house, I became mindful of what I was purchasing online and why. (Packages were more exciting to open, too, because—sa wakas! Andito na!!!)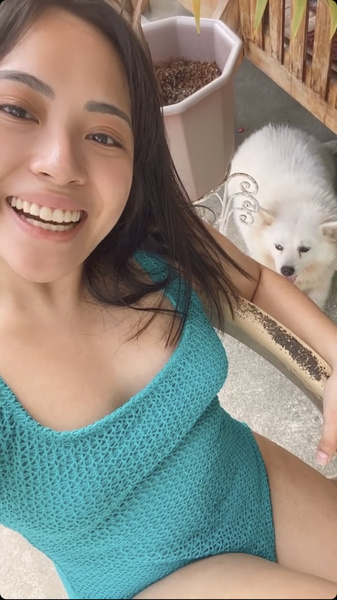 ADVERTISMENT - CONTINUE READING BELOW ↓
I had deeper conversations with my family.
While I consider myself close to my family, the fact that I was based in Manila made me feel like a pseudo-OFW—like I was a guest in our ancestral home, rather than a bona fide resident. This trip disrupted that mindset and allowed me to get personal.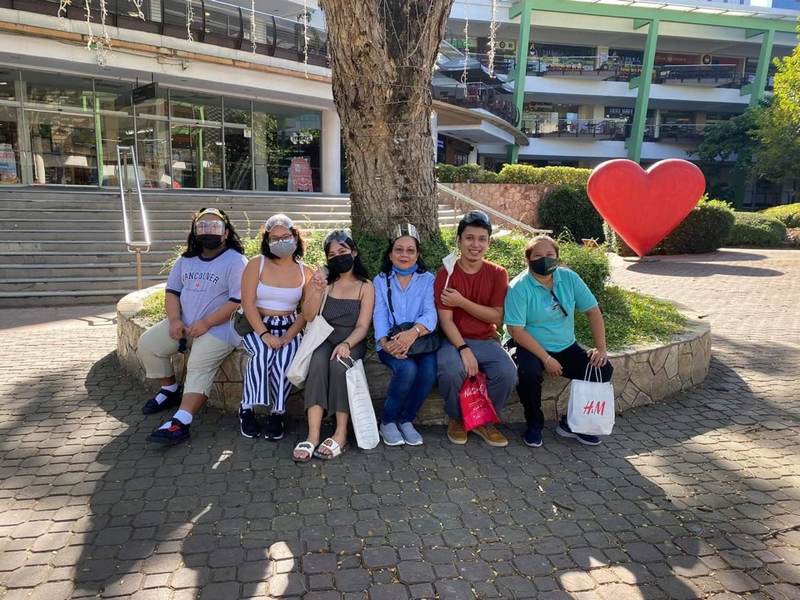 ADVERTISMENT - CONTINUE READING BELOW ↓
I got into the habit of recording conversations with my Nanay Bebe (my paternal grandma) and my Malin (my dad's cousin who raised me and gave me my name) when they talked about the past. I bonded with my siblings, with whom I've always been close. I enjoyed my Auntie Shaun's fried chicken, tortang talong, and fried kangkong, and sat with Tatay Lolly in our bahay kubo as he heard Mass from across the street. And I slept in the same room as Jillian and realized I never wanted her to grow up. I wanted her to be my little cousin forever.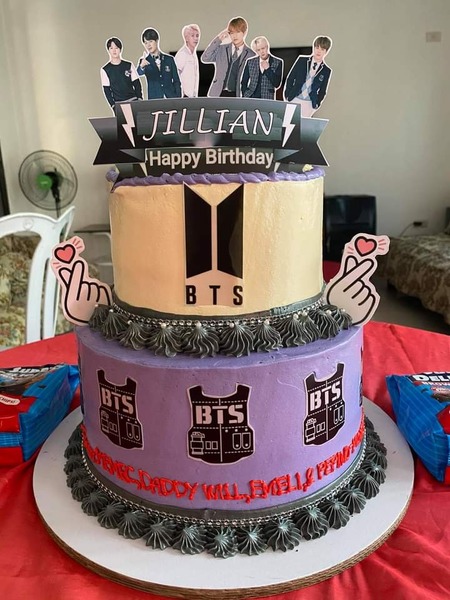 ADVERTISMENT - CONTINUE READING BELOW ↓
Life was a bit more "normal" in Cebu—at least, by pandemic standards.
The best part about being in my town was having no active COVID cases. We still wore masks, but I had more peace of mind there. And as Manila hunkered down for ECQ Season Two, Cebu remained in MGCQ, which meant more freedom (and more opportunities to feel like, well, a human being). The authorities there aren't strict about keeping your face shield on at all times, generally because the cases in Cebu Province are nowhere as alarming as in NCR. It was nice to go around with just a mask sometimes and feel more comfortable.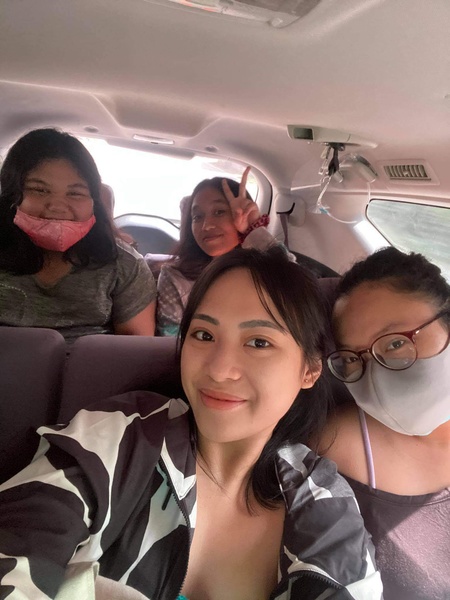 ADVERTISMENT - CONTINUE READING BELOW ↓
I got over my hangup of never asking for help.
I had a lonely childhood. Not because I was alone, but because I had to grow up fast, with no support system, and parent myself and my younger siblings through some very dark times. Because of that, I got it into my head that I wasn't allowed to ask for help, for fear of looking weak. But this trip made me realize I don't have to put on a front for my extended family. I can lean on them; I don't have to be shy about what I need. Which brings me to...
I made a big decision in Cebu, one that dramatically changes my priorities for the year ahead. And I couldn't have come to that decision without my Auntie Beth and ate Meecee egging me on, telling me I could do it. That they'd support me, one hundred percent. I'm excited for what lies ahead.
ADVERTISMENT - CONTINUE READING BELOW ↓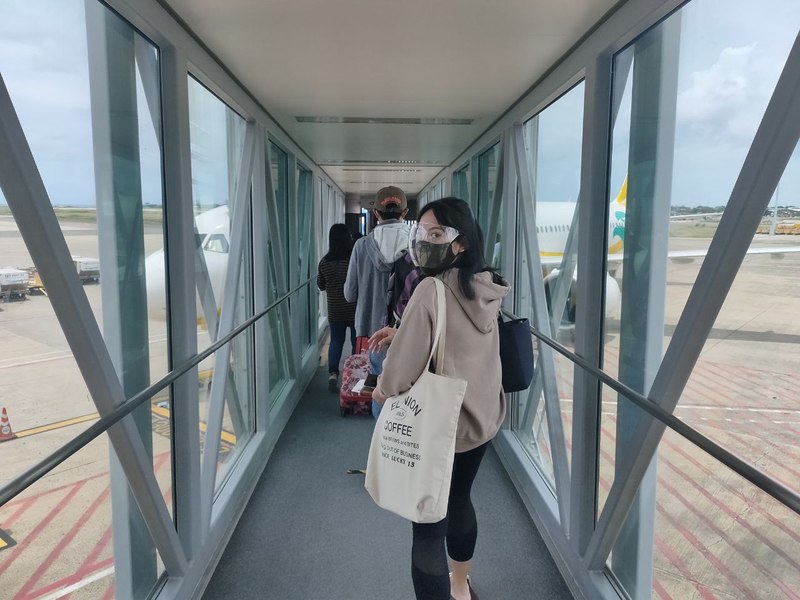 I returned to Manila feeling like my head and heart had been straightened out. Now more than ever, I feel like I have a family, rather than a vacation house, to run to when life becomes too overwhelming. And while the pandemic may limit that for now, I no longer feel like an OFW in my own country. Bisaya jud ko, bisag unsaon, bisag asa pa ko. And the universe knew I needed that reminder, so it put me where I needed to be, at exactly the right time.
ADVERTISMENT - CONTINUE READING BELOW ↓
***
Cosmopolitan Philippines is now on Quento! Click here to download the app and enjoy more articles and videos from Cosmo and your favorite websites!
Follow Chandra on Instagram.
EXPLORE COSMO