We don't know about you, but when we look back at our college days, it wasn't the easiest thing. Balancing classes, extracurriculars, friends, and family obligations felt impossible at times. Cosmo.ph spoke to six Pinays who not only survived but excelled in college; they graduated with honors! 
Erica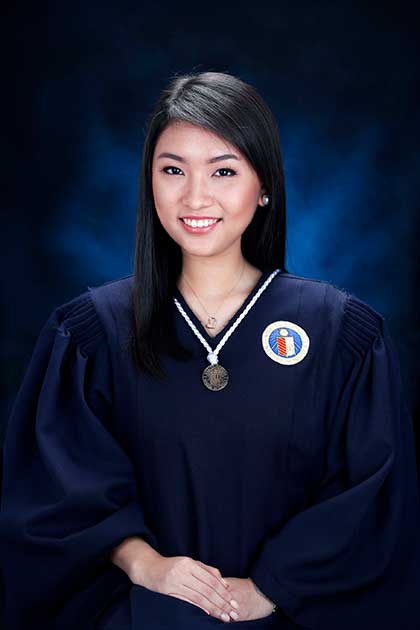 School: Ateneo de Manila University
Majored in: AB Communication Minor in Creative Writing
Graduated with: Honorable Mention
Current work: Supervisor and Creative Writing Instructor at Athens Tutorial and Review Center (family business)
"After graduating, I went straight into working for our family business. The honors add to my credentials as a Creative Writing Instructor. It also helps the students' parents feel more at ease when they inquire about my skills. I think having honors also ensures a certain level of quality with the service I give to students. My credentials set me apart from other Creative Writing teachers; it became my unique selling point."
Continue reading below ↓
Recommended Videos
***
Alyssa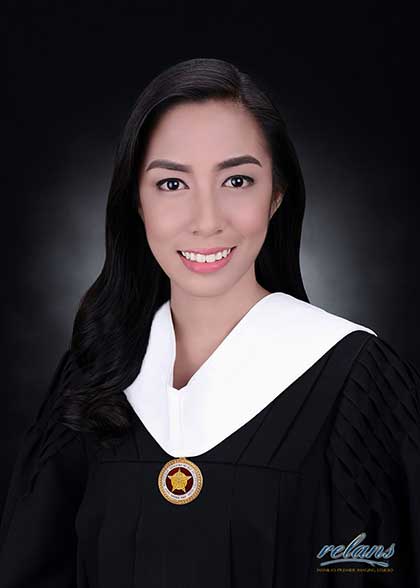 School:  Polytechnic University of the Philippines
Majored in:  Bachelor of Arts in Journalism
Honors:  Cum Laude
Current work: Works for the Public Affairs Office Armed Forces of the Philippines

"When I graduated, I immediately got job offers from my internships (Philippine Star and ABS-CBN), and at the same time, my college professor recommended me to the Public Affairs Office AFP. I also applied for a job at Manila Standard. All organizations were somehow impressed by my resume. 
During the interview process, they didn't dwell on my achievements or honors. They focused on my character and how well I work. My honors have had a different kind of impact on my career: Soldiers and civilian employees in my office respect me and trust that I can perform well in my job. Some of them even ask me to review their outputs before they submit them to our boss. Still, I strongly believe that the respect I get isn't because of my honors. Knowledge can give us power, but our attitude, character, and the way we treat others are what make us respectable."
***
Bea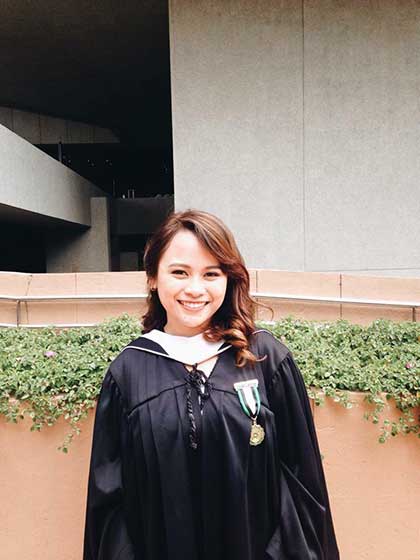 School:  De La Salle-College of Saint Benilde
Majored in: AB Multimedia Arts
Honors:  Cum Laude; full-time scholar
Current work:  Advertising & Promotions Coordinator at SM Accessories
"Yes, in a way. Recruiters definitely seemed more interested after they learned I graduated with honors. When I was a student, I was constantly told that being an honor student means you are the best. But in the real world, and especially when I started my job, it didn't mean much. I really thought I sucked. I felt like I kept making mistakes...like I couldn't do anything right. 
I had to learn everything from scratch. Plus, I had to adjust to the company culture. I had to work with different generations, and it was hard. I learned that being Cum Laude doesn't mean I'm better than someone else; someone with more experience in my industry still has more of an edge." 
***
Alex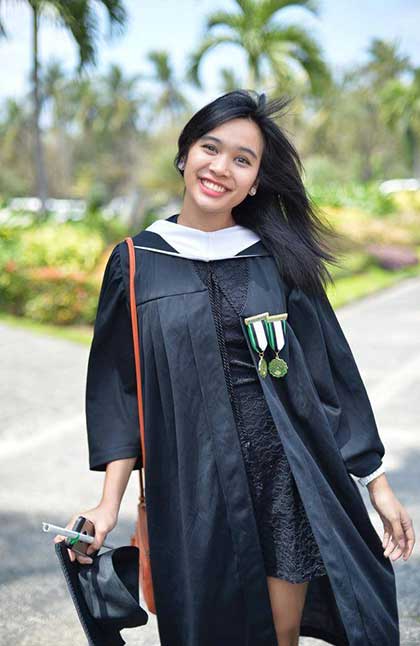 School: De La Salle-College of Saint Benilde
Honors: Magna Cum Laude and Leadership Award
Current work: Art Director at Seven A.D.
"My honors didn't help me land the job I have today, but I would say that the work ethic I needed to get my honors has made me successful. In my industry, we work long hours (working OT is normal). Because I was used to doing that in college, I know how to buckle down and just do my work. I often pulled all-nighters and always managed my time to accommodate academics and extra curricular activities. Now, I work late nights and manage my time so I can have some semblance of work-life balance."
***
Aira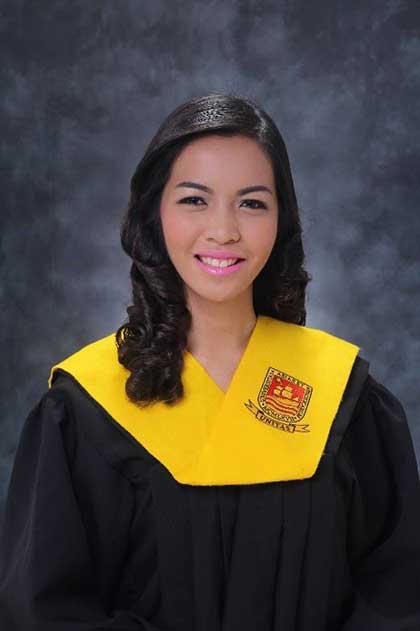 School: University of Asia and the Pacific
Majored in: BS Applied Mathematics
Honors:  Magna Cum Laude
Current work: Works at Union Bank of the Philippines
"Companies prioritize schools' top students during job recruitment. There are companies that offer honor students higher positions even as fresh grads. To cite an example, in the management training programs of banks I applied to, their primary qualification for applicants is that he/she must have excelled in academics and extra curricular activities.
Plus, being able to manage numerous exams and papers in college helped me acquire skills and attitudes on how to manage time, multitask, and work under pressure. Greater expectations were also given to me in my career. Despite this, I was also given more opportunities. They invest in my training, include me in significant projects and meetings, and offer better benefits as an employee."
***
Pat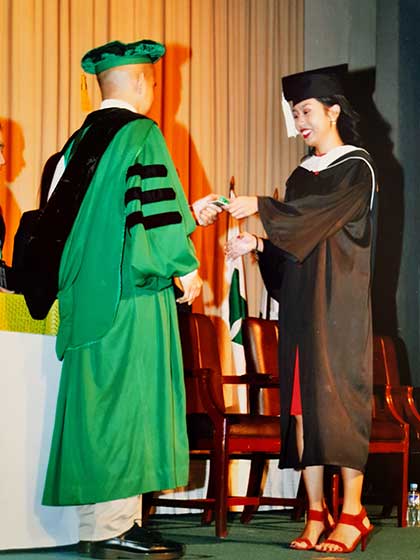 School:  De La Salle University–Manila
Majored in: AB Behavioral Sciences: Organizational and Social Systems Development
Honors: Cum Laude
Current work: HR professional at a multinational technology company
"I would say that it did have an impact on positions that required some academic standing or those positions that required passing the Civil Service Exam; but overall, graduating with honors, is just an incentive.

I went to a couple of interviews before I landed my first job. I attended an interview with my "dream company" which ultimately led to being offered the position. From countless interviews and commutes, I ended up with three job offers.
Graduating Cum Laude was an achievement but also a humbling experience. Since I am currently an HR professional working for a multinational company, part of my job is dealing with a diverse set of applicants. Education is an important factor in finding a job regardless if you graduated with flying colors or not. There must always be a balance between your intelligence quotient (IQ) and emotional quotient (EQ). Walang trabaho ang il-label ka na, "Uy! She graduated with honors! Tara lunch tayo!" or "Magna cum laude ka ba? Uy, ako rin! Tara gimmick tayo after work!" Zilch. In the workplace, you will be encountering people from different backgrounds. If graduating with honors is a goal, then go for it and do your best getting there with integrity in mind; if it doesn't happen, then allow yourself to accept and make peace with imperfections. Surviving the workplace jungle goes beyond what's written in your transcript."