Thanks to a high demand for English-speaking teachers in Thailand, Filipinos have long been moving to our neighboring Southeast Asian nation to work as teachers—and along with it, enjoy high pay, low cost of living, and a fascinating cultural landscape.
Here, we got eight Pinays to reveal how they landed teaching jobs in Thailand, how they're faring financially, and what tips they can dish to anyone looking to do the same. If you're itching for a new challenge and you think that Thailand offers just the right mix of exciting adventure and comfortable familiarity—and in a location that's not so outrageously far that you can't just fly home for a visit when homesickness hits—read on and be on your way to squealing "Sawasdee kaaa!"
Adah Grace, 26
Hometown: Manila
Current location: Bangkok for the past 10 months
Her work: I work as an Assistant Director of Studies at a company that provides English program curricula for international schools and bilingual schools. My main job is to plan the English curriculum, design lesson content, and integrate teaching strategies for these schools.
Why Thailand: I was a public school teacher in the Philippines for four years, and I quit for two reasons: I could not see myself doing the same job that I was doing since I was 21 until I was 65, and I was honestly not happy with the P18,000 salary I was getting. (I wrote about my dismay at how poorly compensated public school teachers in the Philippines are here.) I heard so much about the cheap lifestyle in Thailand and how "easy" it was to land a teaching job here, so I went job-hunting via www.ajarn.com last year. A month later, I quit my job, packed my bags, and flew to Thailand where a new job was waiting for me.
Continue reading below ↓
Recommended Videos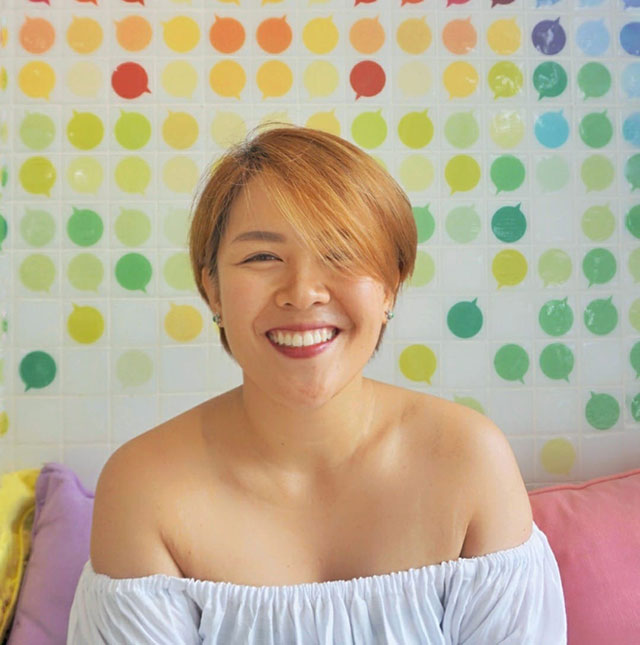 Job hunt: Online job postings are very handy. I did everything online; I was interviewed and got hired via Skype. In my experience, employers put utmost priority on accent, teaching method, and teaching experience. In my current position, the competition was really tough as there's a strong stereotype surrounding Filipinos—that we have a bad accent when speaking English—in this field.
Money matters: I earn four times more than the net pay I was getting back home as a public school teacher. I am renting a new, fully-furnished one-bedroom condo for only P10,000; the electricity and water expenses are unbelievably cheap as well. I get to have a decent meal for P50-60. I am living the lifestyle I could never have in the Philippines.
Insider advice: Know the value of your skills and pull out your best diskarte! Discrimination is very prevalent towards Filipino teachers, but we need to power through. Make sure to get a high score (900+) in your TOEIC test as this a game-changer in all potential opportunities. The salary of a Filipino teacher here in Bangkok starts at 25,000 Thai baht (THB)—around P41,000—if you're new here; please reconsider if you are being offered less than that. Establish yourself and get some private classes for additional income. Lastly, you will never know unless you try.
Baia, 28
Hometown: Davao City
Current location: Bangkok for the past two months
Her work: I teach Information and Communications Technology (ICT) under the UK/Cambridge curriculum to students from Years 9 to 13 at an international school.
Why Thailand: I really wanted to try living on my own anywhere outside the Philippines while gaining more work experience before I hit 30. I didn't ask too many questions about how much my friends who work here were earning, but they always told me that it's better to be here than back in Davao because you definitely could earn more money.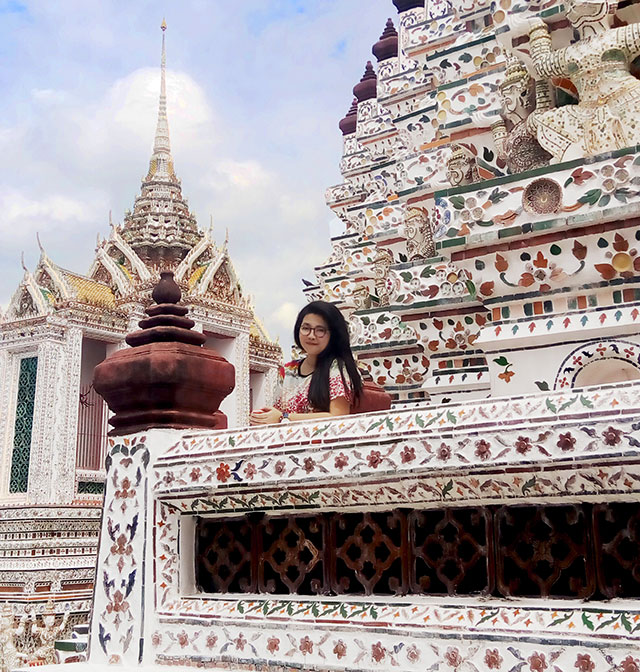 Job hunt: A friend who works at the school told me that they were looking for a new ICT teacher. I didn't expect for the application to be really easy for me; I simply emailed my application to the HR team, and within a few weeks I was interviewed once, and then offered the job about a week after that.
Money matters: In the city, rent can be as low as P8,000, like where I currently live, to as high as P25,000. If you're okay with living with just the basics, then you can really save a lot of money here! My bills for utilities are fairly cheap, just around P2,000 for electricity, water, and Internet including mobile data. As for my salary, let's just say it's almost—if not more than—three times the earnings of a private school teacher in Davao.
Insider advice: Sometimes, it's not just about what you know, it's also about who you know—all of the jobs I've been hired for, even in the Philippines, was because I knew someone who worked there. It also helps to build online connections and get recommendations from people you've worked with or for, so a really polished LinkedIn profile can help you get that job! When you do get hired, make sure you have enough money to pay the downpayment for your rent and emergency expenses.
Dawn, 27
Hometown: Davao City
Current location: Bangkok for the past three years
Her work: I work as a trainer at a company that provides English program services to schools. I am assigned to a private Catholic school, supervising our company's English program and its teachers. I also handle classes for Grades 1, 2, and 3.
Why Thailand: The first time I set foot here was when I represented the Philippines at an event I attended back when I was a community development worker. That time, I was experiencing a quarter-life crisis and had just come from a broken engagement, which resulted in a cliché "finding yourself and moving on" story which made me open to new opportunities.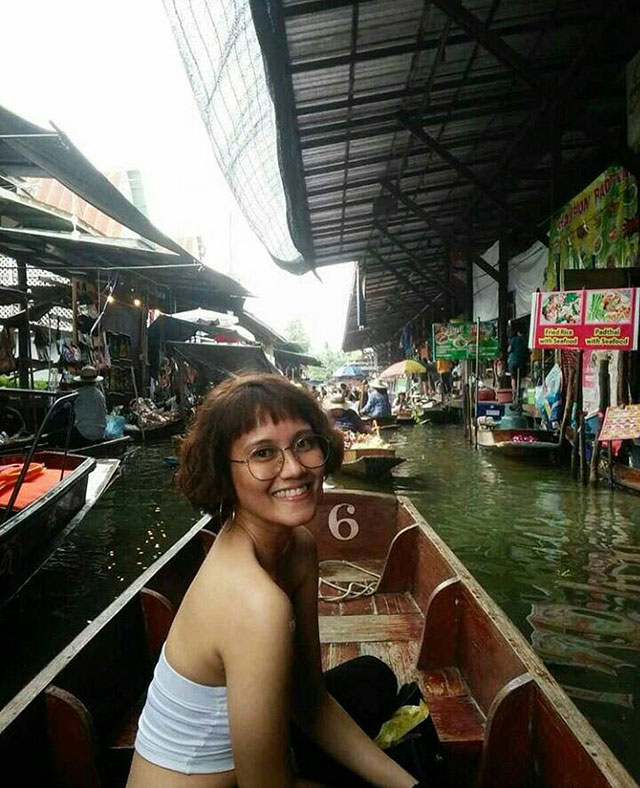 Job hunt: I met my old friend during that first trip and he invited me to work at the company where he works, so after two months, I returned. I didn't really hear much about the compensation details up until I went to my actual training, but what I knew at the time was it's always going to be way higher compared to a teacher's salary back in the Philippines, so I just grabbed it.
Money matters: On my first year, I received 25,000-30,000 THB monthly (around P41,000-P50,000) including from my part-time job doing private tutorials for 300-500 THB per hour (around P500-P830). After two years, I'm now receiving 40,000-50,000 THB (P66,000-P83,000). I also get to travel around Thailand for free! However, it is a reality in Thailand that your salary will be based on your nationality and skin color, with more value placed on Caucasians—your competence is just secondary. It was upsetting at first, but I just focused on enjoying all the things that I'm able to experience here.
Insider advice: For Filipinos, we need to learn not to say yes to every task that is given to us, especially those that are way beyond our scope of responsibilities. When job-hunting, I suggest you visit www.ajarn.com, as well as blog posts on becoming an English teacher in Thailand. Lastly, choose a company or school that will help you process your work permit, and make sure you have the necessary documents to be a qualified English teacher according to Thai laws.
Ivy, 29
Hometown: Digos City
Current location: Bangkok for the past two and a half years
Her work: I handle the playgroup for children aged one to four for a British international school. This involves a lot of singing, dancing, storytelling, and play-related activities.
Why Thailand: Both my husband and I worked corporate jobs in the Philippines and this left us with very little time for our daughter. As a mom, I wanted to be able to spend more time with her while still earning a significant income. I had always heard that teachers were respected and paid competitively in Thailand, so we decided to take a chance here and moved as a family.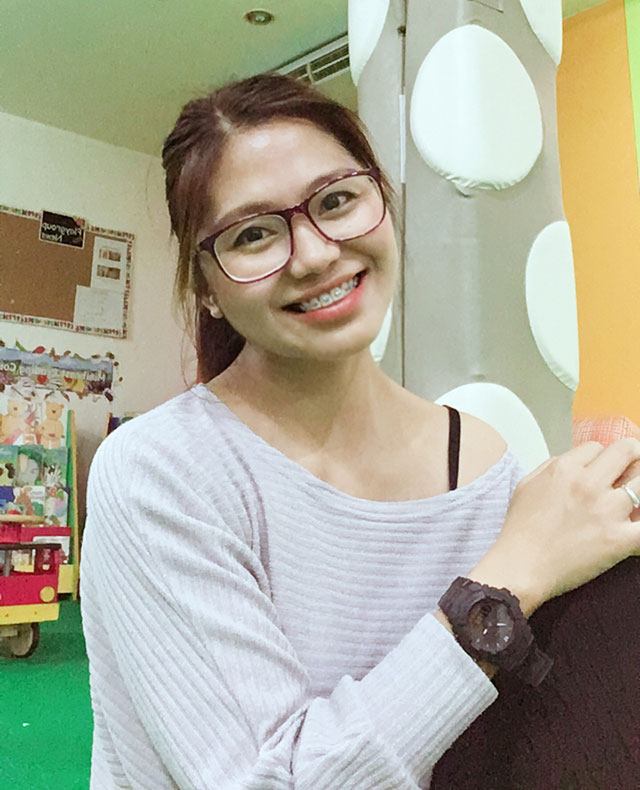 Job hunt: I regularly patroled online forums and job sites. To be truthful, competition for good jobs is quite high; schools have a general preference for Caucasian teachers, so simply applying online wasn't going to cut it for me. I scheduled as many interviews as possible over the period of one week, then I went to Thailand that week and hopped from one school to another. The school where I ended up working offered me a contract at the end of that week.
Money matters: My salary ranges from P65,000 to P80,000—my regular salary in the Philippines was a fraction of what I earn here now. As for living in Thailand, everything comes pretty cheap, from electricity to rice, fruits, veggies, and meat. Restaurants and fast food places are pretty expensive though, so Bangkok street food is the go-to. Rent is pretty expensive in convenient areas, so if you want to save, chances are you'll have a longer commute.
Insider advice: First, don't go for jobs that pay low, because not only will you be working hard, away from your families, chances are these employers are also the ones who won't value you. Second, arm yourself with teaching qualifications and international English certifications like IELTS and TOEFL/TEFL—these will improve your chances tremendously. Also, Thai people are similar to Filipinos in that they are pretty sensitive, so being respectful and greeting people with a smile will go a long way.  When finally deciding to move here, note that employers generally pay salaries at the end of the month, so you will have to keep some extra cash when you make the move.
Kristianne, 24
Hometown: Davao City
Current location: Bangkok for the past three years
Her work: I work as an ESL teacher at a private school. I teach grade school students from ages 6 to 11.
Why Thailand: A few years ago, my family moved to Thailand for mission work. A family friend suggested I teach here as an English teacher if ever I decide to move, too. That time, I still had no idea regarding the compensation and which specific schools were hiring, but the idea of that new experience excited me, so I took my chances and decided to move here as well.
Job hunt: I didn't have a hard time looking for a job. On the day of my flight to Thailand, I met my college friend at the airport; she mentioned that her mother was a teacher in Bangkok and she might be able to help me secure a job at their school, which was in urgent need of a teacher that time.
Money matters: I receive around 32-38,000 THB monthly (around P53,000-P63,000)—a whole lot compared to what I was earning in the Philippines. With this salary, I am able to pay my own rent and bills, give to my local church, help my family, and keep some for myself. It's a great advantage living here because everything seems cheaper! But to be honest, it's quite a struggle to save money because Bangkok offers a lot of food and shopping everywhere.
Insider advice:  Some schools would take advantage of your need of a job and would offer you work for a lower salary, so it's very important to know your worth. Ask around and research about how much teachers usually receive from government, private, and international schools. Also, learn how to negotiate if you think you could offer a lot more as a teacher, but always make sure to work with passion and deliver your best effort.
Lea Eileen, 34
Hometown: Borongan, Eastern Samar
Current location: Bangkok for the past three years
Her work: I teach International Baccalaureate (IB) Chemistry and Biology at one of the top international schools in Bangkok. I am also the high school student council supervisor and Duke of Edinburgh's International Award Leader for the school.
Why Thailand: I discovered that teaching was my passion back in UP Diliman where I taught for three years. However, it was not financially rewarding so I decided to explore international teaching so I could still pursue my passion and at the same time travel around the world. I had visited Thailand a couple of times prior to my move and had always felt safe and comfortable here.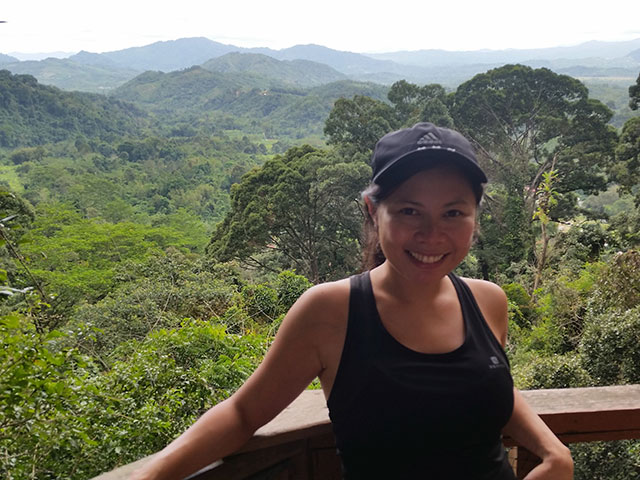 Job hunt: I got both of my international teaching jobs—the first one was in Wuxi, China—through Search Associates, a leading recruiting agency for international teachers. I started updating my resume and online profile one September and got the job a few weeks later for a teaching post that would start the following school year. All the interviews were via Skype. I had interviews with multiple schools around the world, but I chose the job in Bangkok based on the reputation of the school and the salary package. I didn't have any problems when I moved here; the school processed my work visa and paid for the entire relocation process. This is the case for most, if not all, international schools in Asia. We also get well-compensated compared to teachers in local schools.
Money matters: My net income is 60,000-70,000 USD a year (P3,240,000-P3,780,000) including housing allowance. This allows me to live very comfortably here and save as well because rent, food, and utilities are quite comparable to Manila costs. If I were to teach at an international school in the Philippines, I would most likely be considered a local hire and, I'm guessing, would get around 15-20 percent of my current income.
Insider advice: If it's your first time to work abroad, then you might be looking at a different package and level of competition—the salary package varies based on your credentials, experience, and years in international school teaching. Also, Thai people are very mild-mannered and they show a lot of respect to the Thai royal family. Another thing to keep in mind: It is considered very rude here to show the bottom of your feet to another person.
Louise, 32
Hometown: Metro Manila
Current location: Bangkok for the past three years
Her work: I teach at an international school that follows the Cambridge curriculum. I handle geography and history classes for middle school students (Years 7-9). I am also a students' club activities head and I coach and moderate the school's Model United Nations delegation.
Why Thailand: Ever since I was a kid, I dreamed of living abroad, either to study or work. There was no particular country in mind, just that zest of pursuing that childhood dream of mine.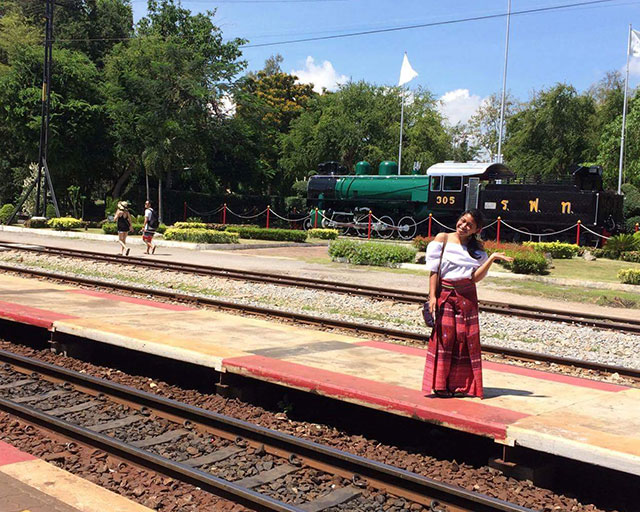 Job hunt: I came to know of the opening through a friend working at the same school who asked if I was willing and capable of teaching geography, because there was an opportunity at their institution. That same day, I sent my CV and got a message for a Skype interview. After less than a month, they got back to me to tell me that I was hired.
Money matters: Generally, for Filipinos in Thailand, salary will range from 20,000 to 40,000 THB, which is around P33,000 to P66,000. I actually earned more back in the Philippines, but I guess what makes me choose to stay here is the low cost of living in Thailand. You can rent a studio-type room at around 2,000 THB (around P3,300). Bus fare costs 6.50 THB (around P10); sometimes, it's free.
Insider advice: One important thing Thais look for from an applicant is a teaching degree and teaching license; having a teaching certification would give you greater chances of being hired. Thais are known for their serene and relaxed outlook in life, therefore it would be good to not always be in a rush in the workplace and to not be hot-tempered. Lastly, Thailand is not an English-speaking country, so learning the basics of their language will help you settle in comfortably and live harmoniously with the locals.
Shelly, 24
Hometown: Davao City
Current location: Doem Bang Nang Buat, Suphan Buri for the past five months
Her work: I'm an English teacher for elementary- and kinder-level students. Before I came here, I also taught English at another school, an elementary school in Rangsit.
Why Thailand: My mom and brother are both teachers here in Thailand. My mom was a teacher in Davao for 21 years prior to moving here, so she could really see the difference between working here and there. She said it was so much better here because paperwork is less of a hassle, compensation is good, and cost of living is low.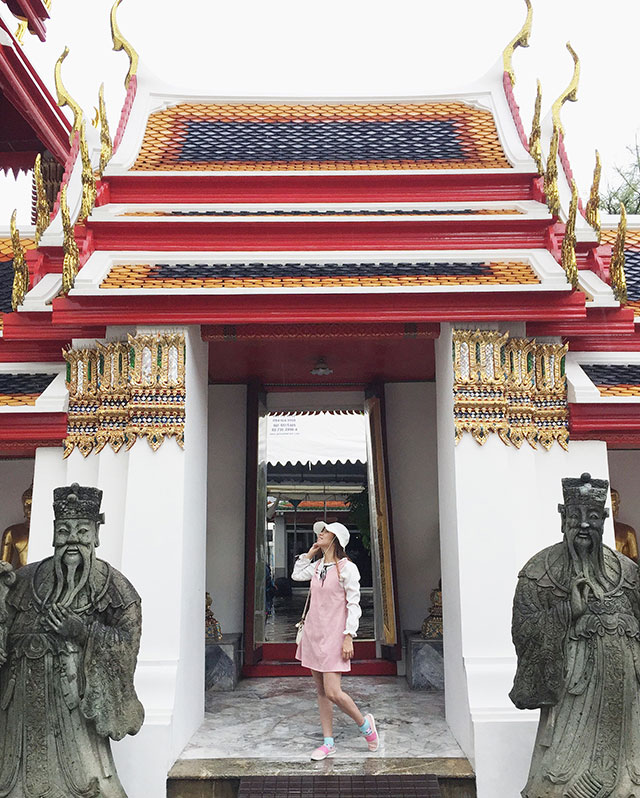 Job hunt: When I found this job, I wasn't really looking, but just as my one-month tourist visa was about to expire during a trip here, my mom's friend called about an urgent need for a Filipino teacher. Right after receiving my CV, the school owner called and asked if I was available for an interview that same day. After my interview, I did an impromptu teaching demo. I was hired on the spot and asked to start teaching the next day.
Money matters: My salary is 26-28,000 THB a month (around P40-46,000). I am renting a two-storey apartment, for which I only pay 1,000 THB monthly (around P1,600)—half the amount, as the school pays for the other half. The bills here are super cheap compared to those in the Philippines: My last water bill was 69 THB (around P110) while electric bill was 459 THB (around P760)—even with the A/C and refrigerator running. Clothes are also cheaper here, and with just 500 THB at the market, I can buy myself food good for a month (excluding lunch, which is served free for teachers at my school).
Insider advice: Working as a teacher here in Thailand is a great choice considering the financial benefits and the exposure to different cultures, and if you are just like me who loves to travel and gain experiences, then go! One disadvantage: Thais may be welcoming, but it's hard making friends with them because of the language barrier.