It doesn't matter if you're single, dating, married, with or without kids—money problems happen. For couples in their 20s and 30s, the challenges can be anything from everyday budget concerns to wedding prep expenses, and even job-related issues. Below, 10 women share how they handle money problems with their partner.
Patricia & Jeremy
Patricia: We've been together six years already at hindi pa kami nag-aaway. We have discussions about our family but we make sure both of us are heard and we are willing to compromise. Same rin sa mga financial concerns namin. Ako kasi, I grew up with the thinking na the husband is the provider. Hindi man sa lahat ng gastusin pero I assumed na mas malaki ang share niya kaysa sa akin. So I was surprised when we started our family kasi split in half ang bawat bill at expenses namin.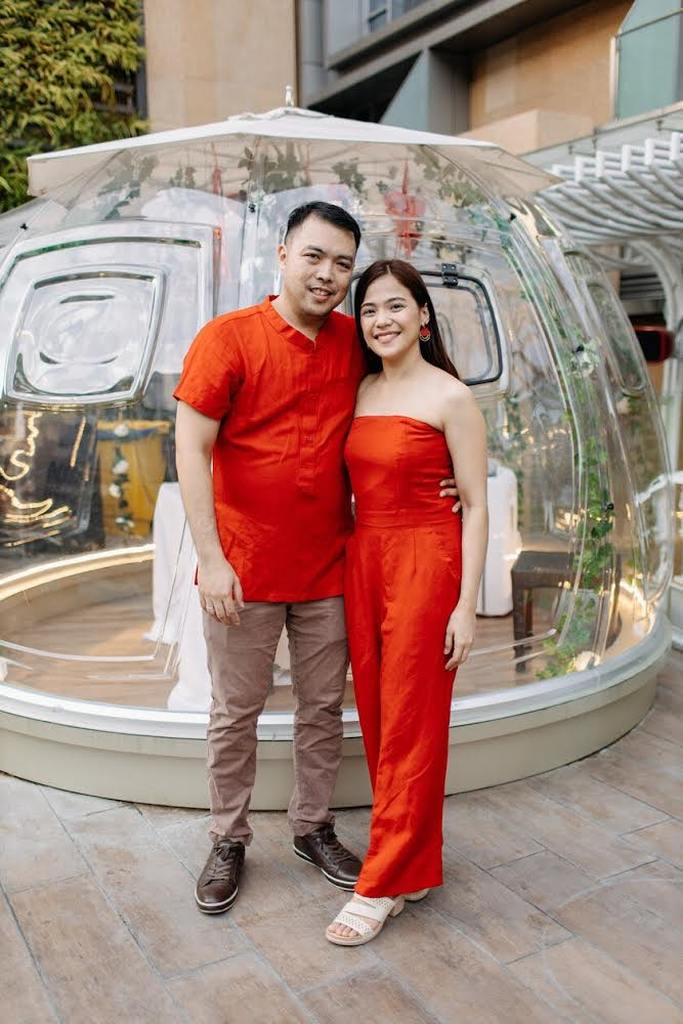 ADVERTISMENT - CONTINUE READING BELOW ↓
Ayoko talaga ng issue sa pera. But I didn't feel good kapag kada gastos ay nagkekwenta kami ng paghahatian. So kinausap ko siya and we came up with an agreement kung paano ang gagawin namin sa pagbu-budget. Madami din kaming sinubukang paraan para malaman namin kung saan kami both okay. Ang ending, since we are both working, hati na rin sa lahat pero we divide the expenses monthly. It resolved my issue na ayoko ng maya't maya ay may kwentahan at singilan. Hindi kami nag-away, nag-usap kami. Sa mga issues kagaya ng pera, communication is the key.
Meg & Nico
Meg: In the first lockdown, I had just resigned from my corporate job and became a full-time financial advisor. My income wasn't stable yet and we weren't allowed to sell policies then, so I practically had no income. The construction industry, where my husband was in, had to stop all operations, too, so he had no income. We had also just paid P30,000 worth of SSS loans and P50,000 worth of association dues. Plus, our monthly expense was around P30,000 for necessities.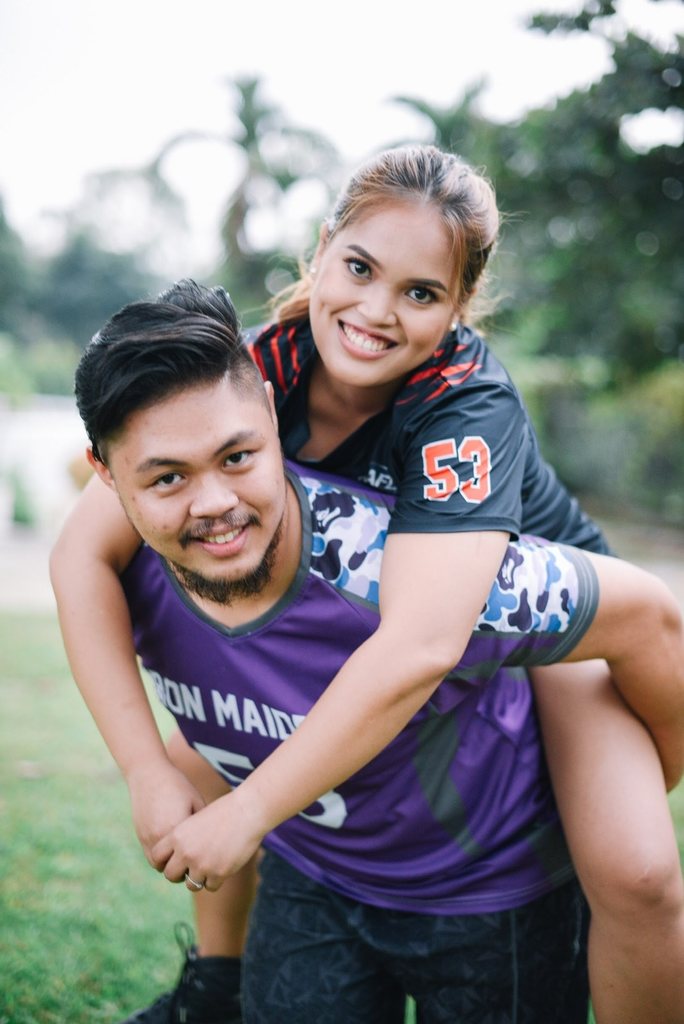 Fortunately, we already had an emergency fund and some other money saved up, so we agreed to use it then. It's a good thing that I was able to learn about this as a financial advisor. We didn't involve other people anymore. We just made some personal adjustments. Having an emergency fund that is separate from any other savings is very important for us. If we want to save up for something, we need to make sure that we have an adequate emergency fund first, which is three months worth of our combined salary at the minimum. We minimized non-essential purchases, too, and just made sure that our emergency fund is replenished after using it.
ADVERTISMENT - CONTINUE READING BELOW ↓
Sheila & Spike
Sheila: We've been together since 2014 and we were still dating when my husband decided to purchase a condominium. He's always been prudent and good at handling finances. He always does his research before a major purchase. For the down payment, he used a substantial portion of his savings to bring down and shorten the monthly amortization for the balance. He also monetized his "Magic the Gathering" collection, which he started in high school.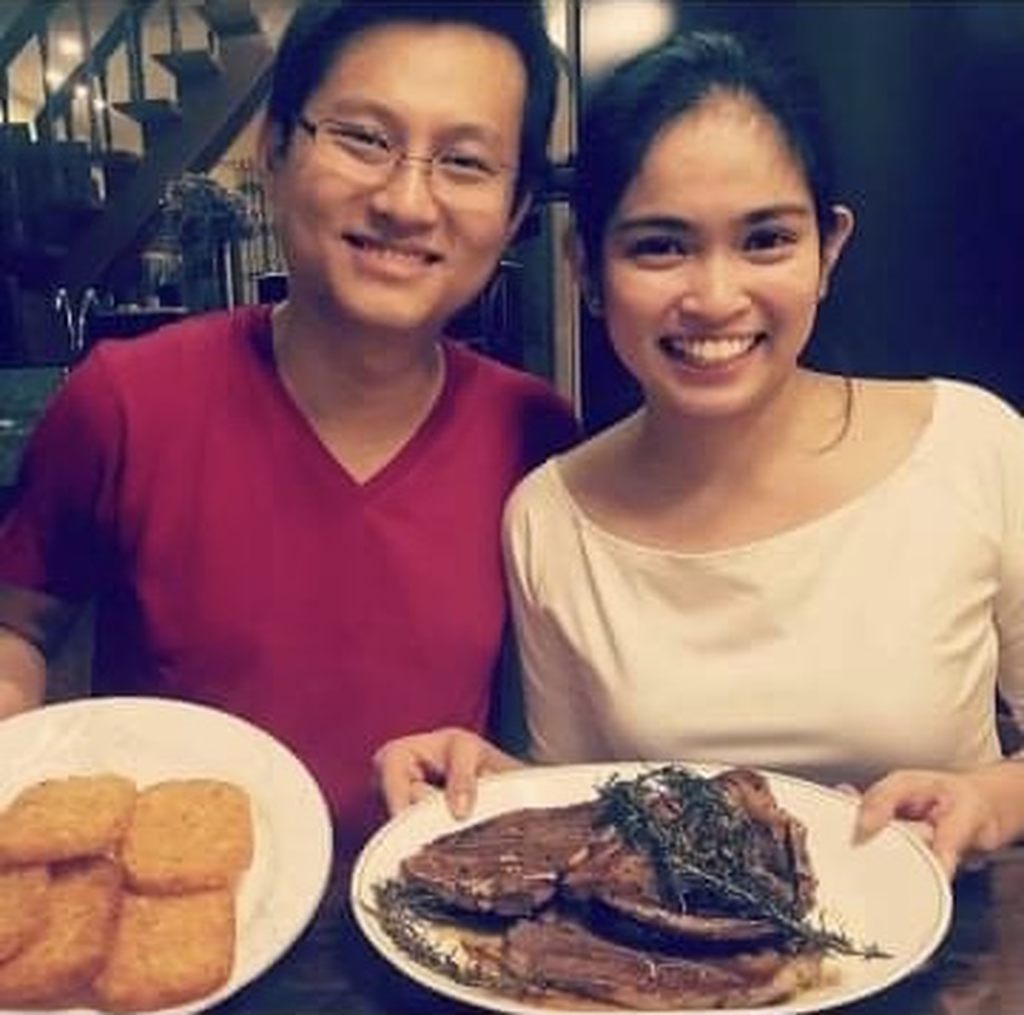 ADVERTISMENT - CONTINUE READING BELOW ↓
Such a major purchase entailed changes to our dating habits. We used to work in the same office and we ate out almost every day. I started cooking or preparing packed lunches and dinners. We enjoyed grocery shopping together. I was an inexperienced cook and he became my guinea pig! Haha! We started making homemade versions of our restaurant favorites. By the time we got married in 2018, we already had our go-to stores for various essentials and alternatives. We also have our default dishes.
Anzenne & Jayjay
Anzenne: We got engaged in September 2020, and we didn't have stable income then. My fiance had enough savings to buy me an engagement ring, invest in our future home, and have a simple civil wedding. The initial payments were never the problem. Rather, it's paying the bills and maintaining the house after—not to mention we have two dogs to raise, LOL. It was a matter of diskarte, hard work, and a great support system. Our wedding had a lot of DIYs. We also had to work doubletime to get more income and to look for other jobs. We're privileged enough to have a family that can help us out, too. We're living with my parents-in-law now while we're building our home. We still pay our share for the bills and house expenses, though.
ADVERTISMENT - CONTINUE READING BELOW ↓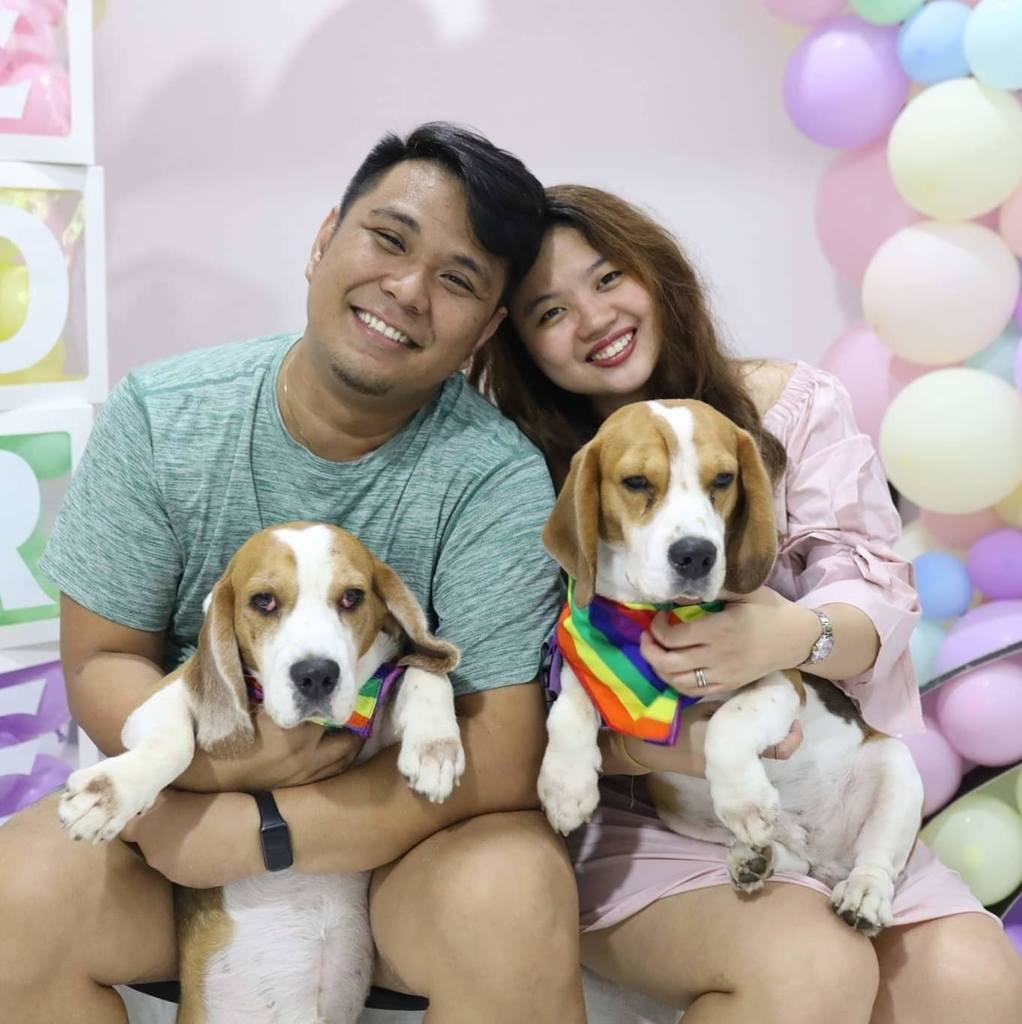 Now, every month, we make sure to discuss where we are financially and we balance out our budget—everything from monthly bills and expenses down to personal allowances or "me-time money." My husband is in charge of updating our budget tracker (in an Excel sheet!), while I make sure to look for good deals where we can get the most bang for our buck. We didn't really open up about our financial struggles with our family. Both of us are similar in a way that we keep our problems to ourselves as long as we can. We make sure to talk about it (small or big purchases), and we're aware of our budget. We also take turns when making big purchases since we know that we can't afford too many luxuries yet and we have to make sure we have enough for a rainy day (lalo na ngayon hindi pa tapos yung pandemic).
ADVERTISMENT - CONTINUE READING BELOW ↓
Desiree & Vincent
Desiree: We've been together for 10 years already with five kids. Recently, I haven't been aware of his purchases. Nagugulat na lang ako, andiyan na sa bahay. Honestly, I know we need money, but I always say, money won't and should not make our world go round. Hindi tayo ang dapat pinatatakbo ng pera kaya I just work to help him with our daily needs, bills, and savings. But I wish he told me, especially if they were that expensive.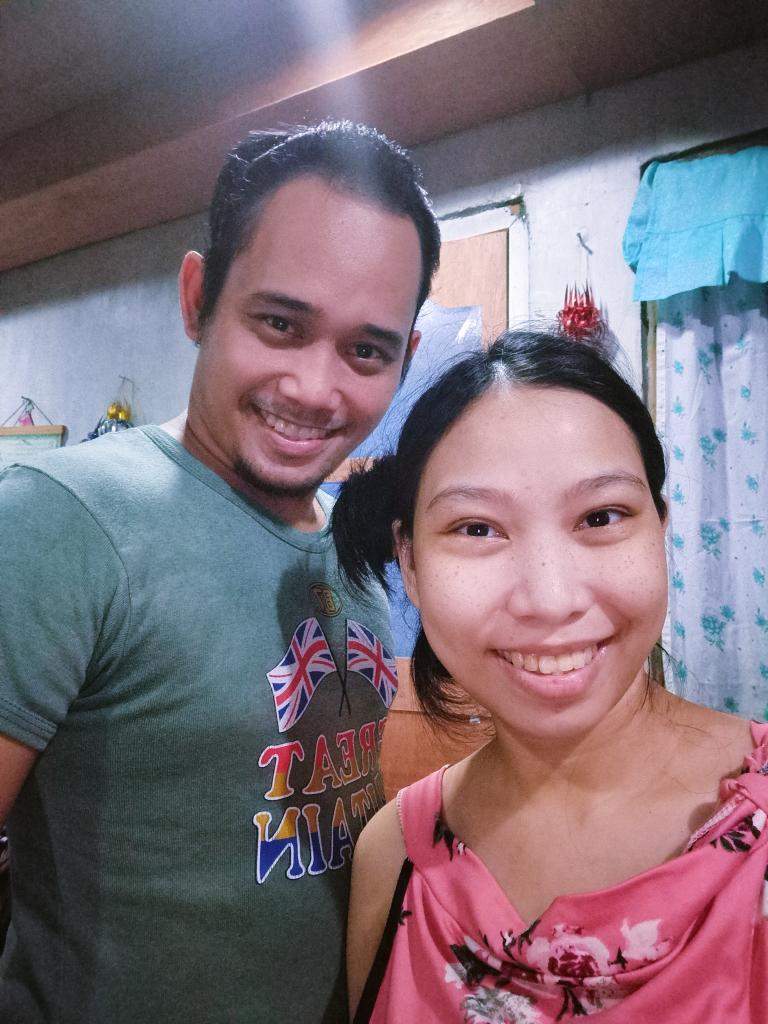 ADVERTISMENT - CONTINUE READING BELOW ↓
I asked him right then and there about it, and after his meeting with a client, we talked—via Messenger. We're not the typical couple. We usually argue through text or chats because I don't want our kids to see and hear us fighting. After namin mag-usap sa chat, we also talk personally to apologize. I guess it's just that we got overwhelmed by our blessings that we jumped immediately into purchasing things without consulting one another. I also talked to two of my trusted friends, who gave me helpful advice. I learned that we should always talk about money matters, even if it doesn't seem like a big deal. If it will affect your marriage or relationship, then you should at least talk about it. 
Angel & Jean Kiefer
Angel: I'm 20 and he's 23; we've been together for four years and got married recently. During the wedding preparations, we had to change a lot of our plans. We had to cancel some even if they're already paid due to the sudden quarantine restrictions and our safety concerns for our families. A grand slam of expenses was spent for an intimate wedding. Some dresses were never worn, gifts never sent, but we wouldn't have had it any other way. Around P100,000 was spent and wasted, but because of that one decision to change the event, we were able to save around P200,000. We put that in building our home instead.
ADVERTISMENT - CONTINUE READING BELOW ↓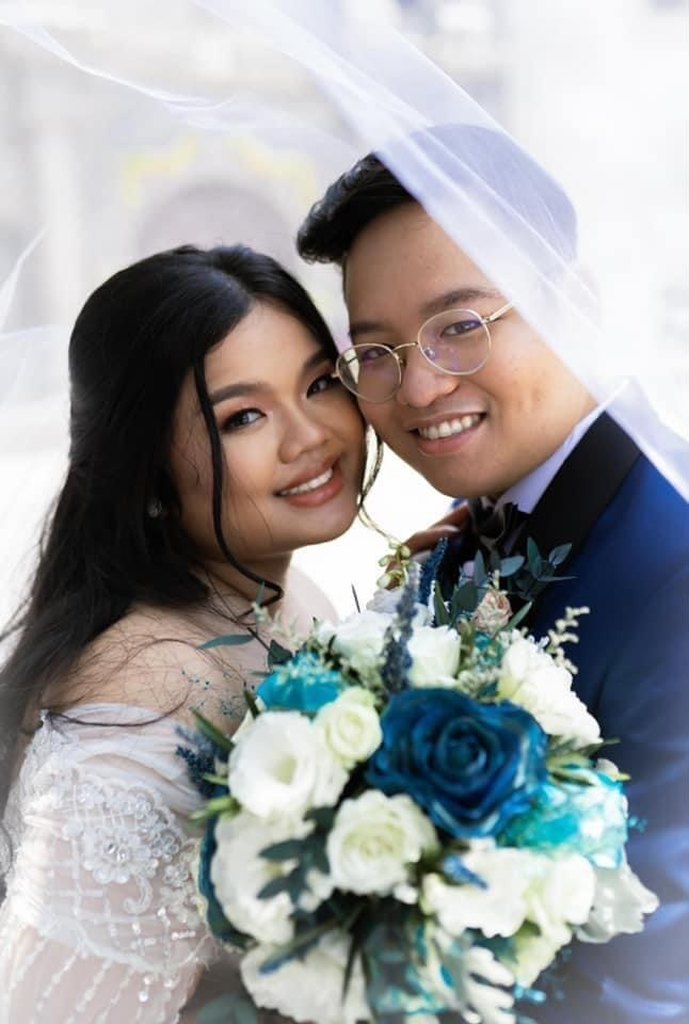 We didn't have the time to "sit down" and "sleep on it," so we had to make a choice right then and there. We thanked the circumstances for happening because if it hadn't, we might have regretted spending so much more. It was better than what we imagined, and what happened fit our personalities: introverted and family-centered. The biggest realization, we think, is that wedding celebrations only last for hours. It's meant to announce, celebrate and accept the union with the public, and it's worth spending for. However, the much bigger picture is the life after the wedding, where marriage actually begins. Importantly, I would say that our financial habits were greatly affected by how we were raised. We both had very hardworking fathers and wise mothers. And so every day, we try to make them proud.
ADVERTISMENT - CONTINUE READING BELOW ↓
Kris Ivone & KC
Kris: We've been together for five years. We're the CEO and COO of our restaurant and franchising company, Wingyard Unlimited. During this pandemic, we all know how the food industry was deeply affected, and we rely heavily on our company for our income. Before COVID, we already invested in and took out a loan for a land lot, where we will build our dream home. If we pushed through with the purchase while our income was unstable, it would've bled out our finances more. So, we had a heart-to-heart discussion as partners. We decided to be practical and to accept the reality. We had to let go of our dream (plus the six-digit earnest money we have already given). We had a hard time accepting the fact that we have to let go of that large amount of money. There was a lot of bickering and heated discussions about it.
ADVERTISMENT - CONTINUE READING BELOW ↓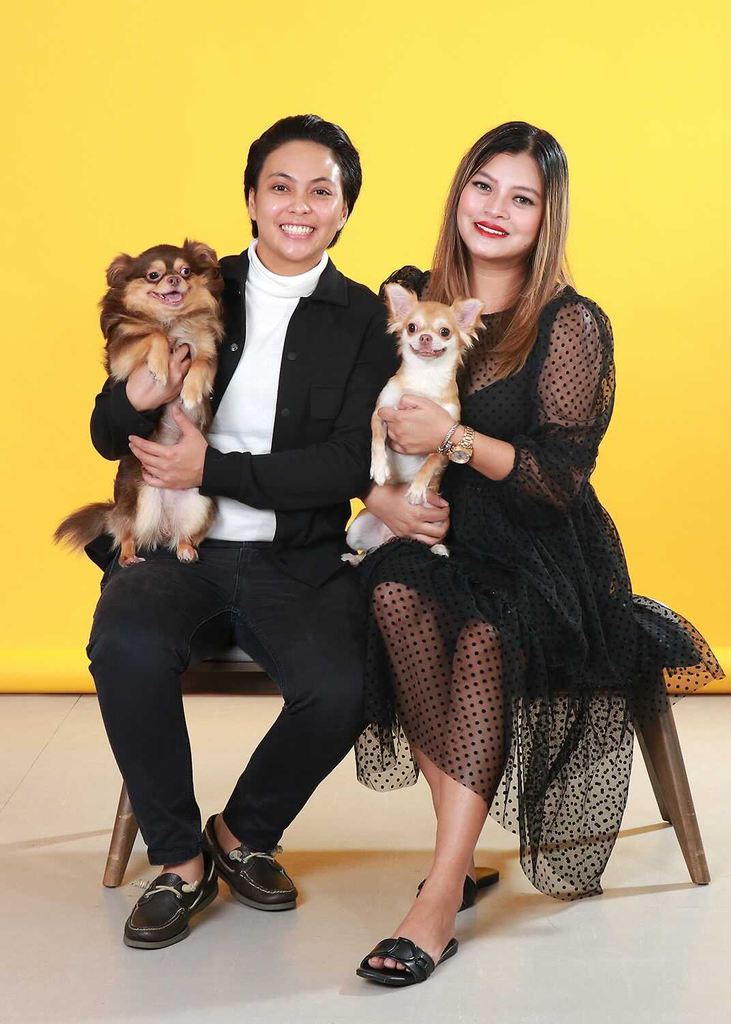 With this experience, we learned that we should always talk about major investments instead of impulsively deciding. And if we disagree, we should weigh the pros and cons, respect each other's opinions, compromise, and come up with a solution. If one is not comfortable with the final decision, one must speak up and tell the truth so we won't point fingers in the end. We should always consider each other's opinion because we are a team—we make mistakes, succeed, and learn together. Patience and compromise is the key. We can survive anything as long as we face it head-on and not let go of each other just because of a wrong decision and situations beyond us. We also learned that we should manage our finances more and put a bigger percentage in our savings pot because we don't know how long the pandemic will last.
ADVERTISMENT - CONTINUE READING BELOW ↓
Lara Patricia & Angelo
Lara: Being married early, we needed to figure out a lot of things along the way—that includes handling money. My husband and I didn't talk much about money before. Then, our eldest child was born. Our spendings took a big leap since prepping and caring for a human child is extravagant. At least that's how we want to treat our children (don't we all?). Anyway, we were doing good with money, so we decided to make investments, including cryptocurrency in 2017. That's when we really talked about money and got challenged by it. We discovered we weren't really maximizing money as a tool.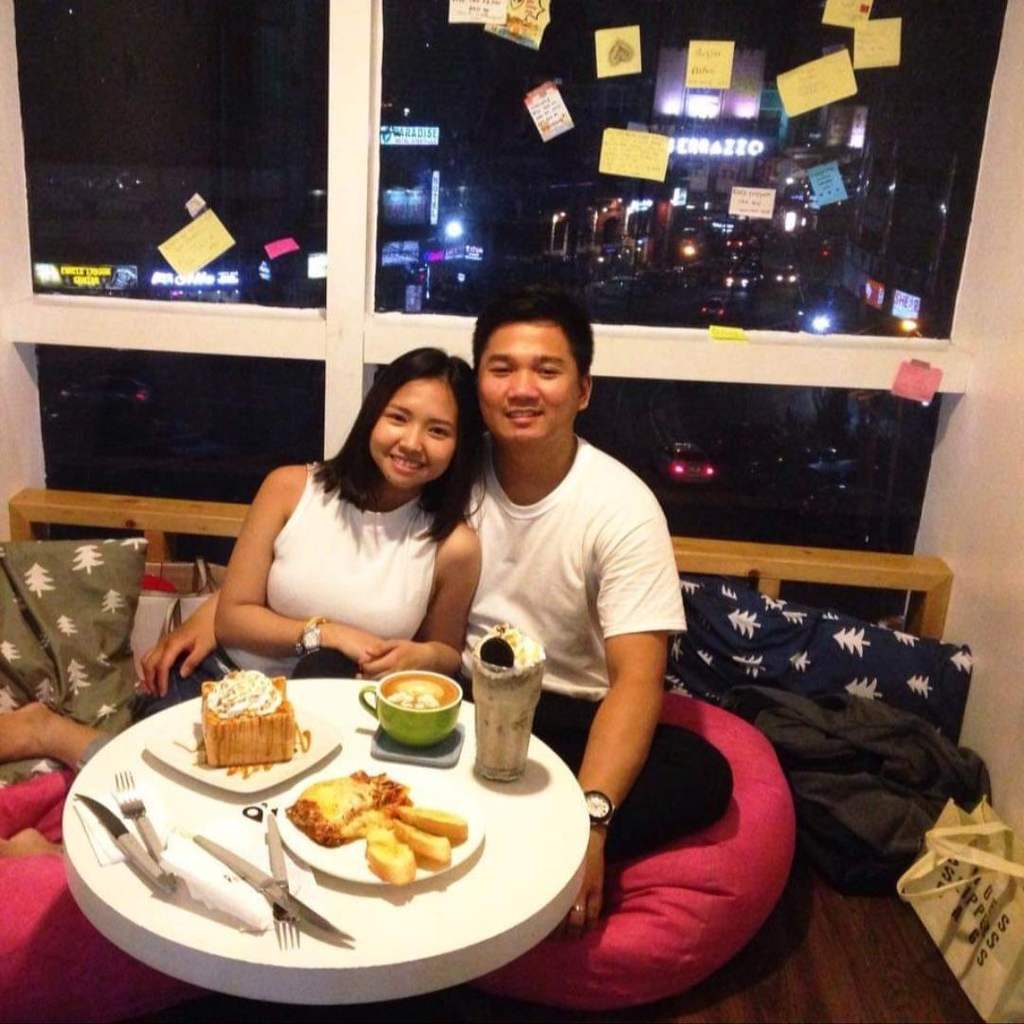 ADVERTISMENT - CONTINUE READING BELOW ↓
We decided to draft a spending system. We have certain percentages to spend on certain areas like daily expenses, childcare, shopping, and giving. We learnt to have emergency savings, investment savings, and "savings savings". We learned that money is not scary at all if you know how and where to spend it. Up until today, we practice spending in percentages. That's how you know you are really spending within your capabilities. Don't buy something you can't afford in cash even if you mean to pay for it on an installment basis. I'm not a financial guru, but it has been working perfectly for our family of five.
Nicky & Ricko
Nicky: We have our individual businesses. Mine are local handmade earrings and his are local eco-products. During that time, we were both struggling with money since we just decided to resign from our work and start our own businesses. Then, his friend sent a bazaar invitation with a space rental fee of around P4,000, which was good for two days. We were hesitant to join since we just spent our savings on our business stocks. Ricko also needed to travel from Bataan (his hometown) to Quezon City (where the bazaar was). It was just too costly. In the end, we decided to join the bazaar together. The expenses included space rental, table rental, transpo, gas, and food. We budgeted it with the little money we had. We borrowed organizers and props from our house for our table set-up. 
ADVERTISMENT - CONTINUE READING BELOW ↓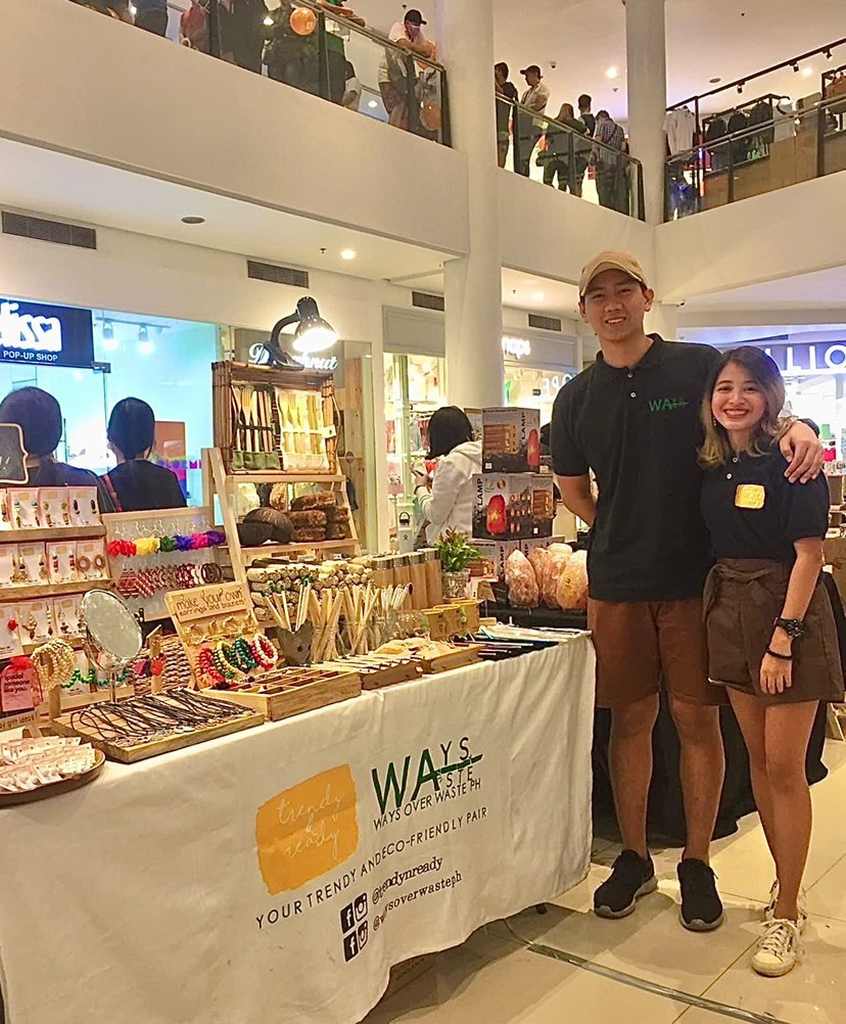 Luckily, it went well (actually even better than we thought). Our stocks were sold out! Indeed, it's better to try and take the risk and then fail rather than not try at all. And if ever you fail, consider it as a lesson learned. Then, after that, it became our habit to join different local bazaars together. The money that we earned from every bazaar was invested in our set-up materials. We added new products to our businesses, too. There was a time when we had a one-week bazaar filled with sleepless nights and restless days. With those experiences, we built our teamwork. We also developed the mindset that opportunity will not come unless you make it.
ADVERTISMENT - CONTINUE READING BELOW ↓
Franchezka & Kenneth
Franchezka: A few years back, both of us decided to quit our job and pursue entrepreneurship. During the early years in business, we were making a good amount of money. And as a young couple, we were very aggressive in taking risks that led us to buying our first car amounting to P1.6M. But in business, your income is not guaranteed. We noticed that a big chunk of our income goes to our car loan only and that led us into a big financial stress that we often fought about.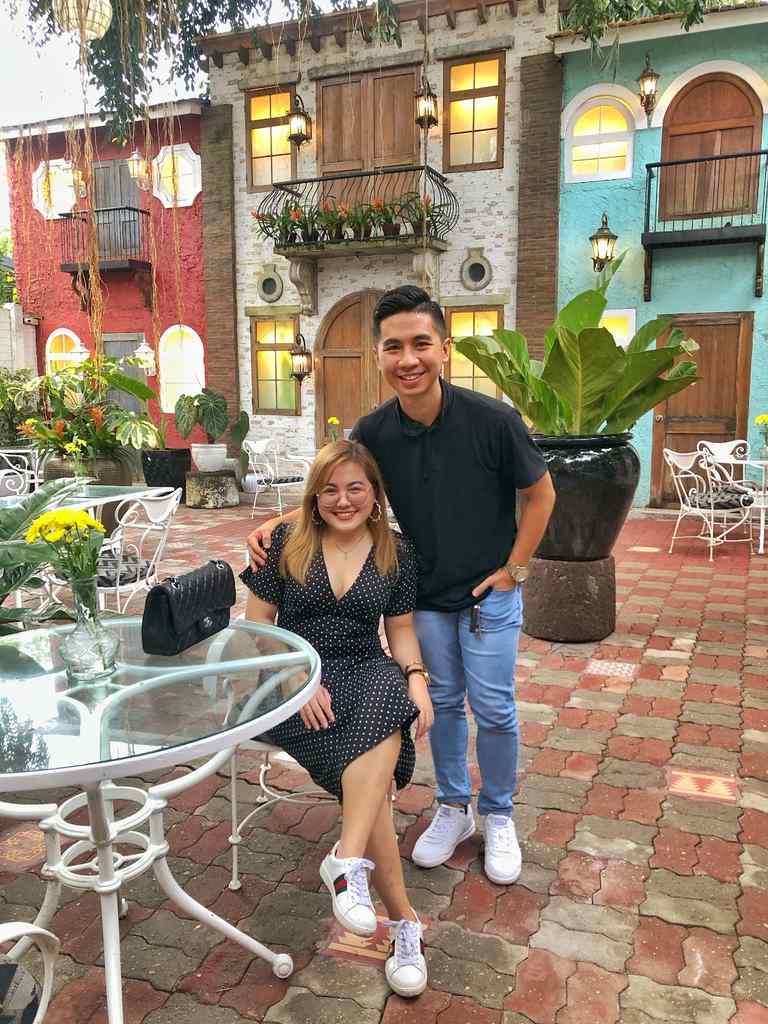 ADVERTISMENT - CONTINUE READING BELOW ↓
The first thing we did was to get a real picture of where we were financially and what was hurting our finances. We figured out who is emotional and who is logical when it comes to money. Knowing your weaknesses and strengths is important, so you both know how to work together. Then, we lived on a budget. We kept track of our daily expenses. And when we can't make ends meet, we explore other opportunities or businesses for additional income.
MORE MONEY TIPS:
This Is How I Broke Free From My P200,000 Debt In One Year
Why I Started Telling My Friends About How Much Money I'm Making
I Negotiated My Salary For The First Time (And Got P12,000 More)
Follow Ginyn on Instagram.
***