Before you rush out the door, you probably check your bag to see that you have all your work essentials. Pens, notebook, chargers—you know, the things you can't do without in the office (or wherever you're working from that day). Below, Pinays share the items they almost always have in their office bags, which, let's face it, sometimes doubles as your purse na rin. 
Asiado
"I have giant paper clips to hold a lot of paper! Personal phone and work phones, alcohol, lipsticks, lip balm, sign pen, coin purse, and wallet. Inside my wallet, [I have] all my IDs, including my office ID."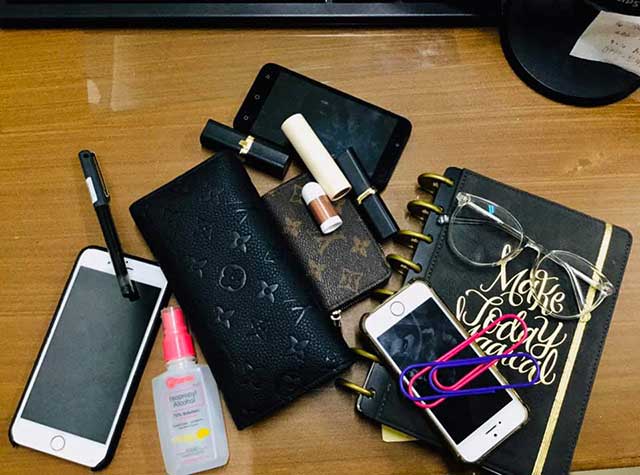 Continue reading below ↓
Recommended Videos
Cha
"Wallets, eyeglasses, small pouch for makeup, mint, wipes, tissue, alcohol, alcohol, plus alcohol."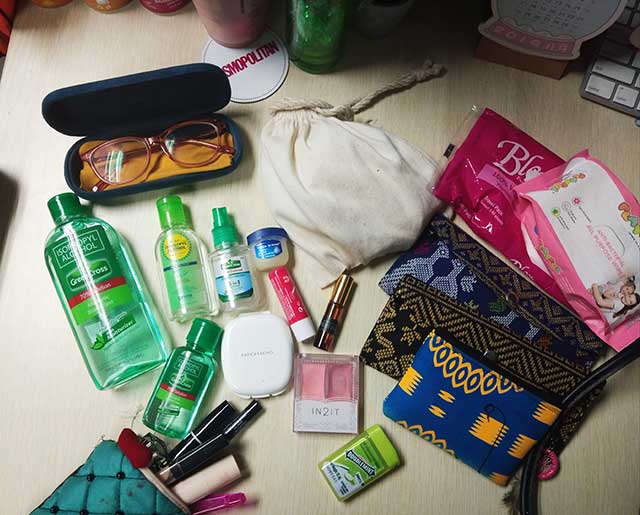 Marga
"Wallet, brush, alcohol, hard drive, eyeglasses, pens, keys, face mask, metallic straws, umbrella, and lastly, my earphones, which I always have with me. Plus, baon sometimes (not pictured)."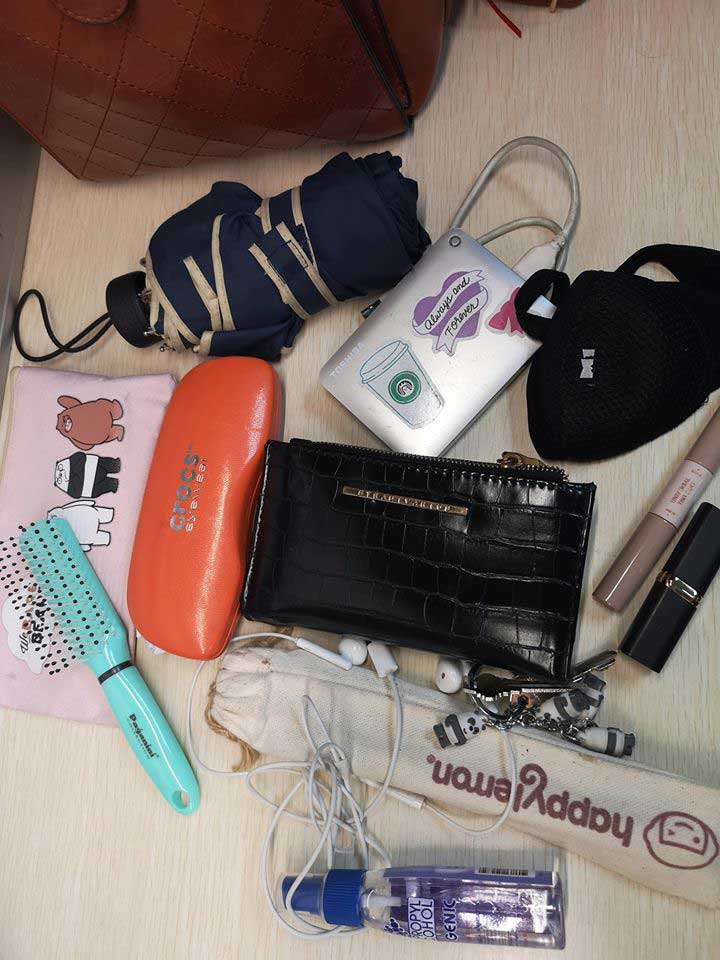 Lou
"Wallet, phone, power bank, chargers, earphones, pen, hand sanitizer, perfume, makeup kit, car keys, company ID, and fan (saktong tita lang)."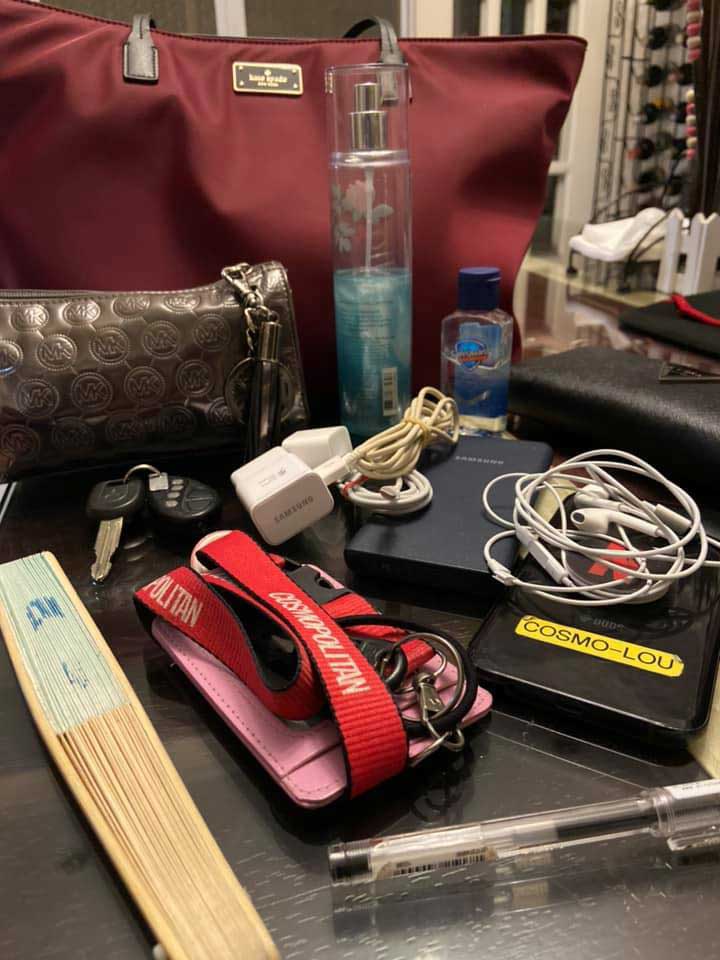 Retty
"Phones, wallet, mirror, power bank, ID, medicine kit, alcohol, Airpods, keys, etc! Also, wow, I love merch."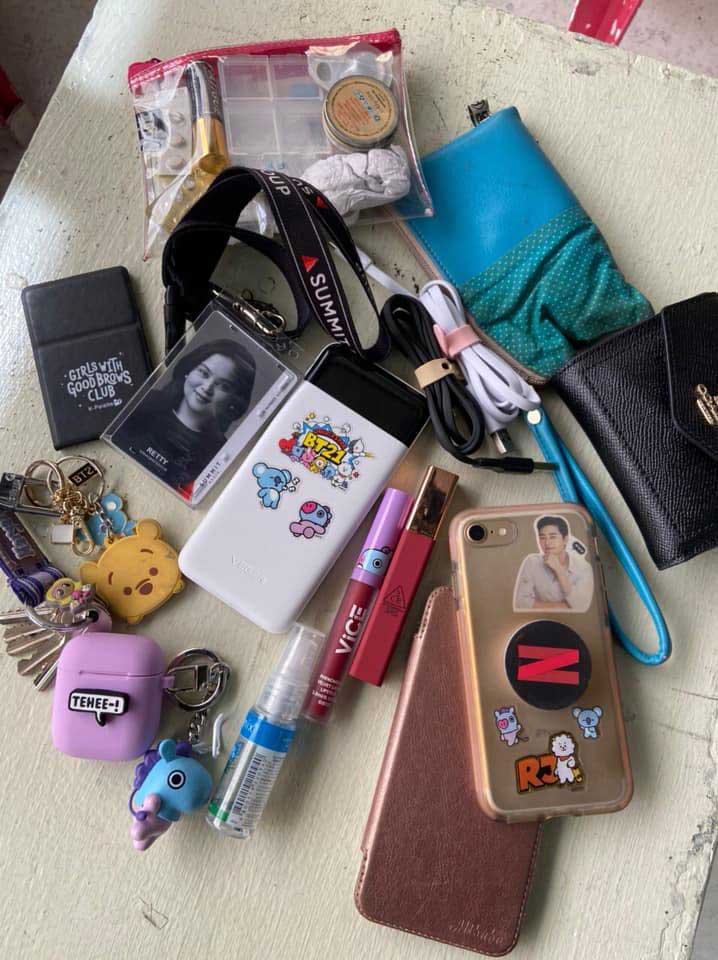 Cheska
"I've been obsessed with ~small~ bags lately, which is good because it forces me to only bring the essentials: work ID, wallet with important cards, mirror for GGSS moments, makeup like lipstick, multipurpose blush, eyebrow pencil, and brow gel, gum, keys, cord of my charger."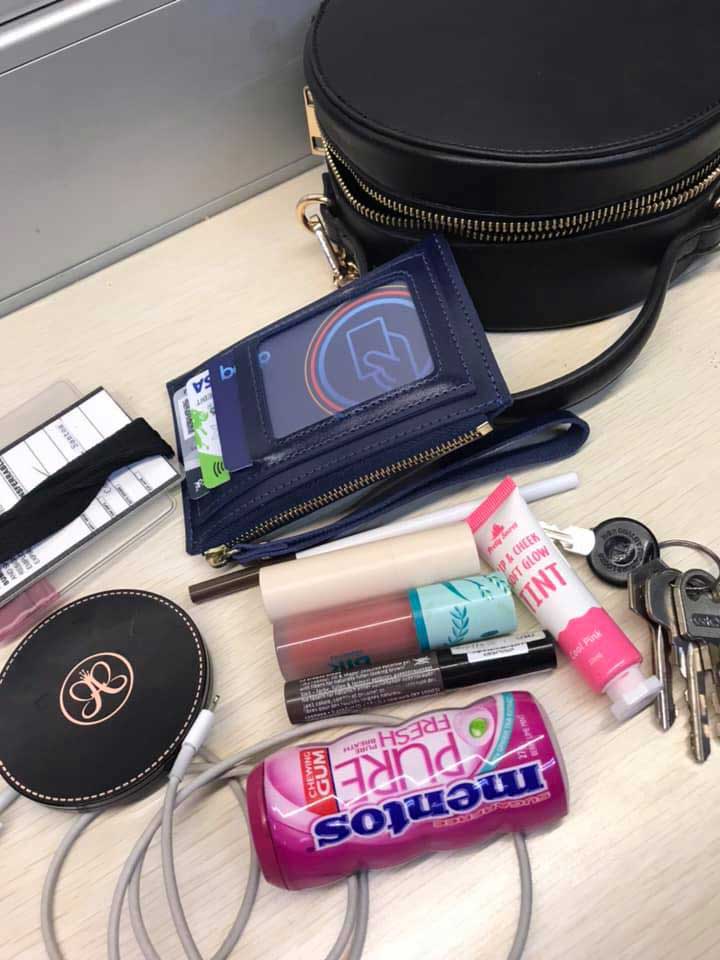 Lily
"Wallet, earphones, a book, my ID, a portable fan (the carrot, lol), a pen, a pouch for toiletries and stuff, and biscuits because I'm always hungryyy!"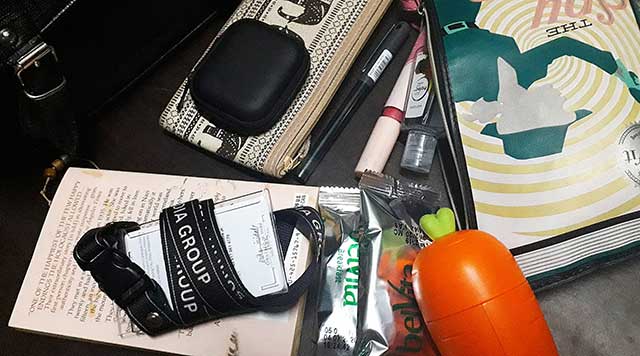 Follow Ysa on Instagram.