I don't know about you, but I find house tour videos absolutely thrilling. It's like getting to know someone on a deeper level because you're stepping into their sanctuary for the first time. Pre-pandemic, I felt the same way when I visited museums, quirky restaurants, modern buildings, and historical landmarks for the first time—I always wondered, who built and designed this? 
Cosmopolitan reached out to Dawn Sy, an architect based in Cebu and the founder of Atelier de Aurora, a multi-disciplinary design firm. Keep reading to learn about her experience and what it's like to work in this profession.
What made you decide to become an architect?
Dawn: "Ever since I was seven years old, I was fixed on the idea of becoming a lawyer. This changed as I was growing up because I was always exposed to my dad's blueprints with plans and perspectives laying around the house and my mom's home magazine collection. Their desire to build a home and how it was such a collective family aspiration (I am the eldest and we were renting back then) first sparked my love for architecture."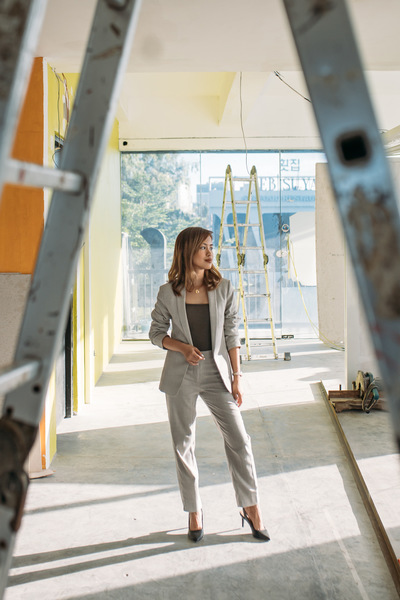 Continue reading below ↓
Recommended Videos
"On my last year of high school, I sat in a career talk where an architect spoke and it really shifted my interests from law to design. I was always fascinated with the idea of structures and spaces uplifting lives and elevating experiences psychologically...When I filled out my college admissions form, I remember thinking to myself, if I was going to do just one same thing for the rest of my life, I wanted to do something that will allow me to CREATE something new every day. It caught everyone by surprise. It even disappointed some people."
Before you founded Atelier de Aurora, what were some things you learned from your experience as a junior designer that you still use today?
D: "In Ayala Land Inc. Innovation & Design Group (IDG) and Strategic Land Management Group (SLMG), I learned a bit of master-planning, place-making, both the business aspect and creative conceptualization of developing properties to their highest and best use—hand in hand. ALI taught me how to dream for a property like it was dreaming for a child meant to be someone big. At Espina, Perez-Espina & Associates (EPEA), I basically learned professional practice. I learned what it's like to really operate an architecture firm—from office to site operations and the ins and outs of construction implementation.
Moreover, with my first client as a freelancer, ASPLUND LTD, a Japanese furniture company, I got international design exposure, learned the important skill of spot-detailing, material exploration, material manipulation, and design forecast."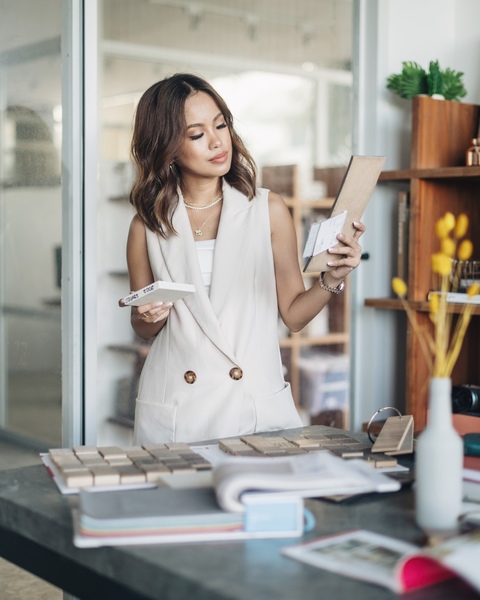 Photo: Rae Cabradilla-Padin and Rocky Roska for Keeta PH
"While I was doing these, I also worked as a freelance fashion stylist, content creator, and ran an online clothing brand. This allowed me to network really early. It also taught me the importance of branding, marketing, basic accounting, and establishing relationships with clients and the community. All these experiences gave me diversified knowledge within a span of three years (apprenticeship, employment, and including reviews) that I still use today."
What's your daily routine and team dynamic like at Atelier de Aurora?
D: "We are a team of young and dynamic architects, interior designers, product and graphic designers based in Cebu. We cater to commercial, retail, F&B, residential, and hospitality design solutions all over the country. We offer architectural and interior architectural design services, furniture design, interior branding, product design, design consultancy, etc. We have three sub-brands; MA STUDIO (product design arm), AURORA (our home & lifestyle brand), and ATELIER AURORA MEDIA (our up-and-coming channel).
We run a very casual, open, creative and fun design practice, where all forms of creativity are not just acknowledged but encouraged. In our set-up, we always start the week with team huddles to share our accomplishments the past week and our goals and intentions for the week. We try to consistently have monthly trainings and workshops to sharpen our hard and soft skills and pecha-kuchas to practice articulation of ideas and share our individual interests. We also constantly update our library and have a book-circulation program to try and make sure that no one stagnates. In atelier, we're aware that our team is our best asset so we really try to cultivate a good culture and protect it."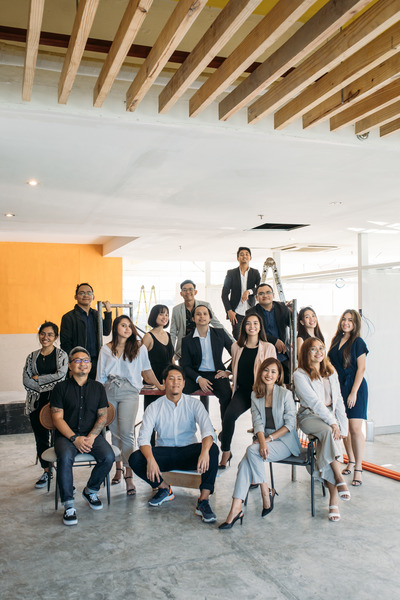 "I launched the atelier in 2013 and expanded to a team in 2015. I was deeply inspired by the ateliers of the renaissance era, where people had design houses and shops where they could practice and master their skills and go hard and deep into the work—be it woodworking, metal craft, leather craft, etc.—getting out there and getting your hands dirty. We're very hands-on and we do our best to be client-centric because our thrust as designers is really service over ego, putting our clients first and letting their brand shine through as much as possible."
What are the biggest changes and challenges you faced as an architect when the pandemic hit?
D: "2020 was the hardest year we had to face as a young design studio. We were about to celebrate five years by opening a new and bigger office when the pandemic hit. Lockdown was announced just two hours before our anniversary shoot. No new projects were coming in, construction plans were placed on hold, and turnovers were being dragged as malls were closed. I had to take care of our collective emotional, physical, and mental health while worrying about my own, as well as the company's survival. It was months and months of weekly assessments, balancing sheets, finding ways to be productive, repositioning, and adapting. Communicating design was a challenge, too, in the remote set-up.
As for changes, it shifted our specialty from mostly commercial to 50 percent commercial, 50 percent residential work. It turns out, a lot of people have realized the need to make new home or redo their old ones. It made them realize the value of having a sanctuary to come home to. We had to revisit residential design so we can accept more inquiries with ease and deliver well! The pandemic also taught us to diversify our services."
What's something you wish more people knew about your profession?
D: "That design is not just drawing and making pretty renderings. Design is so much more than that. Architecture is both science and art. Design is art that functions. When we design, we need to weigh your functional requirements and your design criteria with our best practices and design principles; we need to factor in psychology, climate, economics, engineering, maintenance, security, accessibility, durability, among others. We need to align many allied professionals in the masterplan including structural, electrical, sanitary, mechanical, and electronics. It's not easy for some people to pay a premium for services because they're intangible. However, good design and a good designer can give you a better quality of life and might very well save you on millions of pesos in repairs or changes due to discomfort."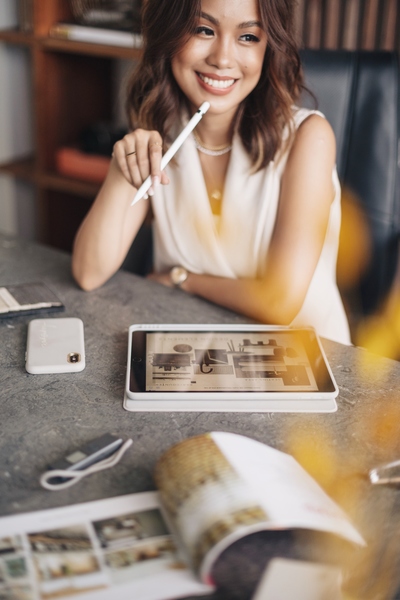 Photo: Rae Cabradilla-Padin and Rocky Roska for Keeta PH
What can aspiring architects expect to earn?
D: "We follow a code (Batasang Pambansa 344, Doc 202: Standards of Professional Practice) for professional fees. It depends on the building type. For example, it's usually 10 percent of the total construction cost for a residential project, seven percent for a commercial building, and 15 percent for specialized works like architectural interiors."
Any advice for future architects? 
D: "Architecture is no easy thing to pursue as it is both a science and an art. Practice both your soft and hard skills because believe it or not, they're of equal importance. Always be a sponge and absorb and take in everything because design is everywhere if you know where to look...You'll meet pressure everywhere—from your clients to your contractors. But architecture is also very fulfilling! There's nothing like seeing your design come to life." 
*Answers have been edited for clarity.
***
Cosmopolitan Philippines is now on Quento! Click here to download the app and enjoy more articles and videos from Cosmo and your favorite websites!
Follow Ysa on Instagram.