It's funny how so many of our hopes, dreams, and passions stem from things we learned or were exposed to as children. A young, avid reader could grow up to be a journalist; one ballet class could turn into an entire career. For astronomer Marielle Eduardo, it was a Sine'skwela episode. She told Cosmopolitan in an exclusive interview, "It was [how] I first heard about the Solar System... From there, I started to read books about astronomy and later on, [became] inspired to pursue a career in the field."
Marielle graduated with a Bachelor's degree in Physics from UP Baguio; she then pursued a Master's degree in Astronomy at the National Central University in Taiwan. Now, Marielle is currently a research assistant at Academia Sinica Institute of Astronomy and Astrophysics (ASIAA) in Taipei. Read on to know more about her experience so far. 
What was it like to pursue a Master's degree in Astronomy?
Marielle: "The Astronomy program in NCU, I would say, is one of the best in Taiwan. The institute has a well-rounded faculty, specializing in different range of astronomy research and a broad range of connections to almost every research area, which is a great help to every student's academic growth. The Institute of Astronomy in NCU also has its own observatory, which houses a one-meter telescope. This serves as a training ground for students in observing various deep sky objects. There are a lot of Filipino scholars in NCU as well, so I didn't feel homesick. During my time, there were four Filipinos in the Astronomy department alone."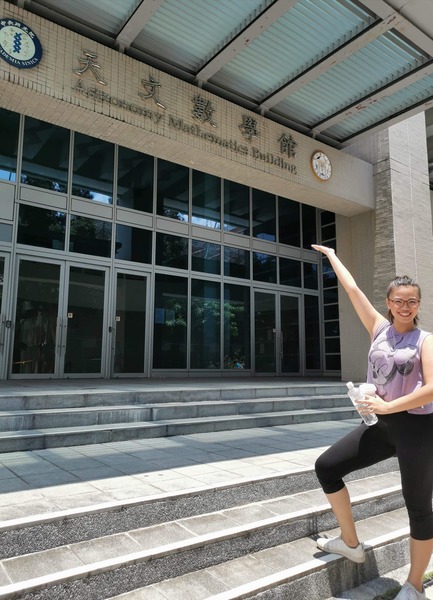 What's a day in your life like as an astronomer?
M: "Currently, I am a part of the Planetary Science research group at ASIAA. My work is to search and characterize objects beyond the orbit of Neptune, or what we call Trans-Neptunian Objects (TNOs), using images obtained from the Subaru Telescope in Mauna Kea, Hawaii. We believe that TNOs are the fossil remains of the Solar System formation, so understanding the dynamics and the current state of these objects allow us to have a glimpse of what transpired during the evolution of the Solar System. However, TNOs are at least roughly 30 au (4,488,000,000 km) away from us, so we need both theoretical and observational knowledge to understand their properties.
Continue reading below ↓
Recommended Videos
[Believe it or not,] I don't actually sit in front of a telescope to gather data; in fact, most telescope observations these days are done remotely. We leave the actual handling of the telescope to the telescope operators. Another thing is that I use archived data for my work,  so I am just in my office most of the time—I just need a fast internet connection and my laptop and I'm good to go.
A usual day for me includes running a series of codes to process gigabytes of telescope images and at the same time, writing the codes needed to extract information from each of our detected TNOs from the processed images. Once I gather sufficient information for each TNO, it will be later used for simulation. I know it sounds boring, but I think the satisfaction comes from making your code work and then trying to make sense of your results!"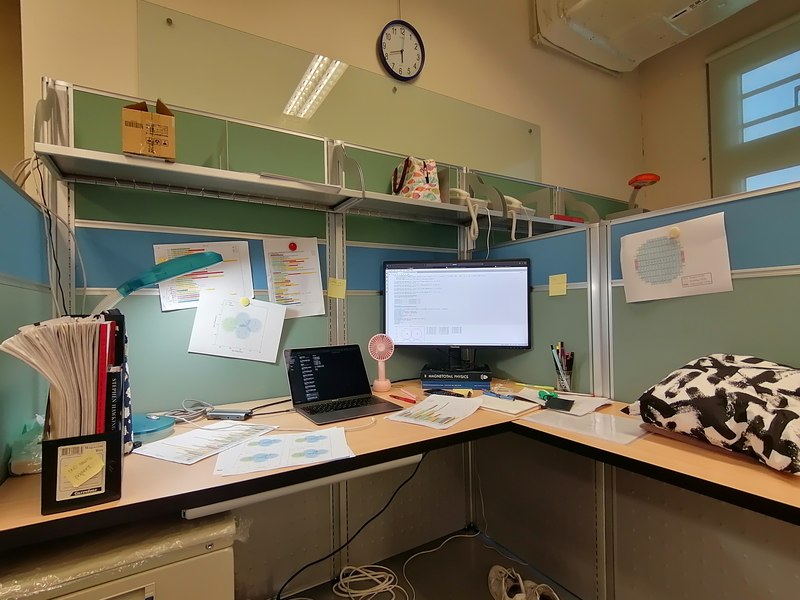 What are the challenges you've faced in your career so far?
M: "I am the youngest member in our research group and the only one without a PhD degree (yet). This often [makes me feel] overwhelmed, frustrated, or sometimes inadequate. But the fact that I am very passionate about astronomy keeps me motivated and thriving. I feel extremely fortunate and grateful [to have] a mentor who is nothing but encouraging and patient with me. My research group has also never made me feel inadequate nor feel like I have to do more than what I can. While being the youngest seems to be a challenge, I also see it as an opportunity to learn more from my senior co-workers and a motivation to exceed myself."
There is a misconception that for you to become a scientist/astronomer, you have to be really smart and competitive—and that is not true. Scientists do not know everything. 
What's something you wish more people knew about your profession?
M: "In research, your grades almost do not matter. It is mostly about your ability to collaborate and do research (publishing papers!). There is a misconception that for you to become a scientist/astronomer, you have to be really smart and competitive—and that is not true. Scientists do not know everything. Instead, we just try to learn every day from our job and from others!"
What can people expect to earn as an astronomer?
M: "Salary varies from country to country and your educational degree. In Taiwan, as per the standard regulation of the Ministry of Science and Technology, BS degree holders should have a minimum monthly salary of around 30,000 to 34,000 NTD (P52,000 to P60,000) while 40,000 to 45,000 NTD (P70,000 to P79,000) for MS degree holders during the first year of work. For PhD degree holders, starting salary can be at 80,000 NTD (P140,000) or higher."
Any advice for people who want to pursue this line of work? 
M: "You can start by building your knowledge in mathematics and/or physics. In my case, I majored in Physics in undergrad and pursued a thesis related to astronomy. Apart from that, I was also fortunate to have research opportunities and workshops abroad—these helped me broaden my network and gain astronomy knowledge that weren't covered in my university courses. Additionally, you should also consider getting started with programming; nowadays, it is a very essential skill for almost any course in science and technology. It is also a good thing to start learning as early as you can.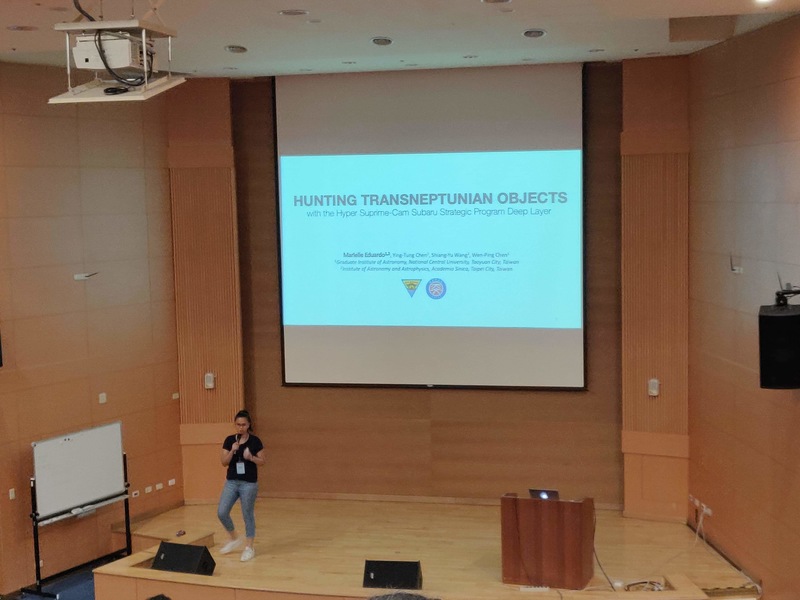 While it may sound intimidating and rigorous, doing astronomy/science is actually very fulfilling and rewarding. Do not be discouraged by your setbacks; take that opportunity to do better—that is what scientists do. Most importantly, remember that anything can be learned—you don't need to be a genius to be a scientist/astrophysicist!" 
***
Cosmopolitan Philippines is now on Quento! Click here to download the app and enjoy more articles and videos from Cosmo and your favorite websites!
Follow Ysa on Instagram.