Arguably every '90s kid knows who Captain Planet is; it was probably one of your favorite shows to watch after school. It was clever and entertaining, with a great message behind it. For Remika Gupana, it was an early sign that she was meant to "dabble in the different fields of Earth and Environmental Sciences" though she didn't realize this dream until after she started college. Remika, who took Geology in UP Diliman, told Cosmopolitan in an exclusive interview that she initially chose Industrial Engineering (IE) because it felt like a "safe" option.
But during her first semester in college, she took a Geology class and decided to shift: "It was a nerve-racking moment because at that time, I did not really know what a working geologist does and how practical it would be to pursue it. I did not know any geologists at that point in my life and had no one to ask or look up to. Most of my 'encounters' with earth scientists was only through National Geographic shows and I found their job really cool. Despite the uncertainty, that moment was still exhilarating because my gut told me it was the right decision to make and I have no regrets at all."
Continue reading below ↓
Recommended Videos
From there, Remika worked on Engineering Geology and Hydrogeology projects for consulting company, GHD. And after five years, she took a master's in Hydroinformatics and Water Management under the Erasmus Mundus programme! Now, she's currently pursuing her PhD at Eawag - Swiss Federal Institute of Aquatic Science and Technology and University of Zurich in Switzerland. Keep reading to know more about her career path. 
Tell us about your experience working at GHD. What kind of projects did you handle?
Remika: "I was involved in a myriad of projects where I had to conduct geotechnical, geohazard and groundwater investigations at different sites around the Philippines and one in Australia for various clients, mostly in the energy and resources sectors. These assessments were done with GHD colleagues, other consultants, personnel from the client side, and contractors."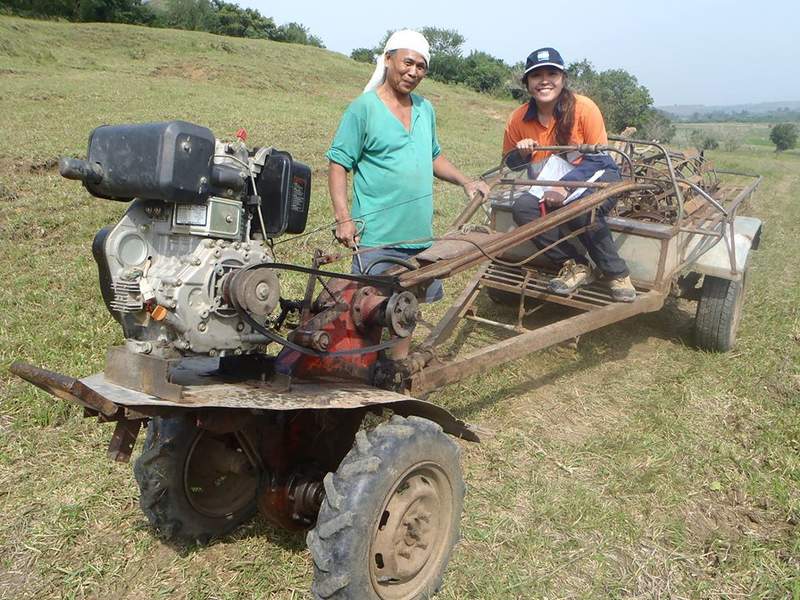 "One of the biggest lessons I gained through my experience of working in different remote areas during my time with GHD is to be good at planning. The mantra 'hope for the best but expect the worst' is a good description of my disposition during field-intensive work. Whether it be ensuring that I have all the tools I need which I won't have access to once I am in the middle of nowhere or managing time and resources, not only mine but also my peers and the people I managed on-site. On the other side, I also learned to be more flexible and resourceful given that it is almost impossible to forecast everything that could go wrong in every task while doing fieldwork. My biggest takeaway, however, is the capacity to work with many different types of people in different environments...My best interactions though are with the local folk who assist and support us during field activities. I am constantly amazed by their local knowledge of the area and also their warmth and hospitality."
What made you decide to eventually pursue the aquatic sciences?
R: "I've always been amazed, curious, and fearful of water and its key role in nature so aquatic sciences seemed like a natural choice for me to pursue. Most of my fondest memories from childhood involves a water-related activity, one of which is spending summers in my father's hometown in Dinagat Islands in my grandparents' house beside the sea...From a more practical standpoint, the Philippines is surrounded by and receive so much water but we still don't understand a lot of things about it. More importantly, what we do understand is often not considered or poorly implemented during decision-making processes for policies, construction, health, etc. My innate interest, work exposure, and frustration prompted me to seriously consider a degree related to aquatic sciences when I started planning to do my master's."
How has your experience in Switzerland been so far? 
R: "What's cool about doing a PhD in Switzerland and I suppose in many parts of Europe is that you are employed while pursuing your degree. I'm fortunate that I don't have to worry about funding for myself and the activities necessary to accomplish my research, which I think is not the case for all. Here, we also have access to many facilities and resources. While doing a PhD is a lot of independent work, I am also happy that I get to collaborate with several colleagues and other researchers within and outside Switzerland. Living in Zurich has also been great so far. Life here is so convenient and we have easy access to the outdoors (Alps!) and also other parts of the continent. It can be challenging at times to not have family and long-time friends around but I am fortunate to be with my partner and our small but supportive community of friends."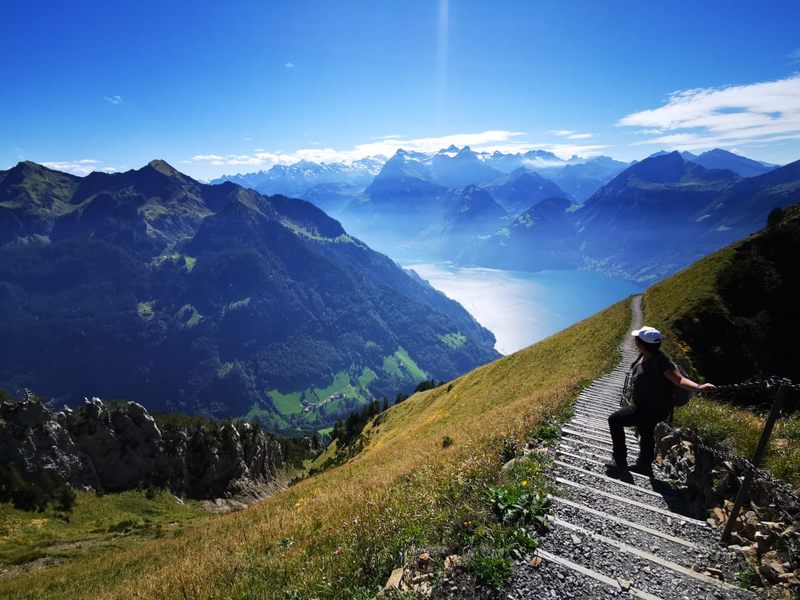 "In terms of my research, I study the water quality of lakes and seas using satellite images or remote sensing technology. A common application of this type of study is tracking algae bloom events (e.g. red tide). When bloom events are widespread, they can be seen from space. It's important to monitor these occurrences because some algae secrete toxins, which are harmful when ingested directly or indirectly. The dramatic increase in algae population could also be harmful even without accounting for toxins because this also means less light that penetrates the water column and less oxygen available for the other organisms. My specific study looks into the fluorescence that is emitted by algae (phytoplankton). The same principle that makes fluorescence lamps work is also undergone by phytoplankton. Phytoplankton emit this faint light which cannot seen by the naked eye under natural conditions but can be observed by sensors. This specific research topic is timely and contributes to the scientific applications of the upcoming Fluorescence Explorer mission from the European Space Agency."
What's a day in your life like as a scientist?
R: "A lot of my time is spent doing independent work and research. These days, I spend a lot of time programming to process and analyze lots of data from Lake Geneva. The results from which will be the main content of a paper I am currently writing. Usually, around spring and summer, my group also becomes busy with field campaigns so I would also be spending many days preparing and doing fieldwork in several lakes in Switzerland. I also spend substantial time in the laboratory to analyze the water samples we get from the lakes. I help out with the teaching of some BS and MS courses in the university. Before the pandemic, I together with my colleagues, attend conferences once or twice a year to present and network with other researchers. There is no typical day, really. How the day is like depends what task needs to be done during a particular period."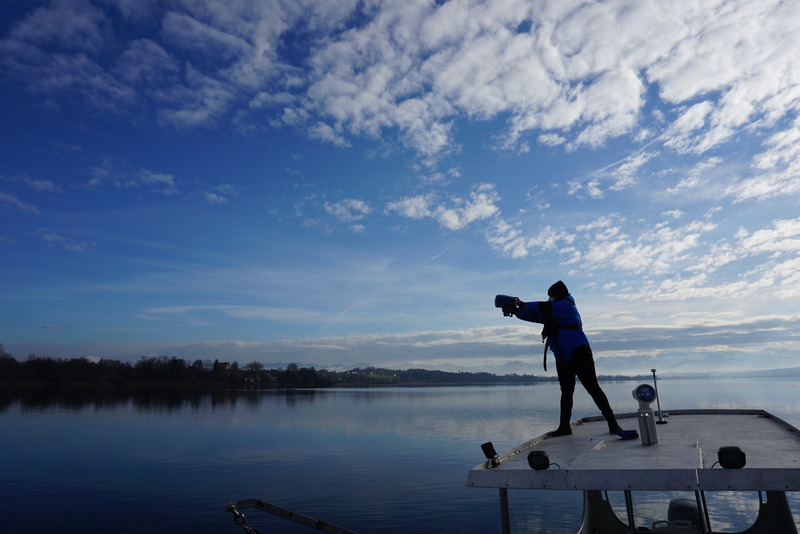 What can people expect to earn as in your field?
R: "The salary of someone in my field depends on a lot of different factors. First is where you are located; second is whether you are in academia, industry or government; third is level of experience. In terms of my current salary, Switzerland has a fairly standardized salary for PhDs which is available in academic institutes' websites."
Any advice for people who want to pursue this line of work?
R: "Working with satellite data is pretty cool! I have been doing it now for several years but I still find it exciting when I download and process a new satellite image and what new information it can provide.
If you want to work in the field of remote sensing and you're still studying, I suggest to seek out opportunities that will help you gain experience in satellite data processing or handling lots of data, usually through programming. This could be through working as a student assistant in your university with a laboratory that does remote sensing work or through internships with companies that use satellite images in their projects. There are also so so many freely available satellite images and tutorials that you can access online so you can opt to start exploring that. The learning curve might be steep, especially in the beginning so I also suggest lots of patience in the learning process. Finally, there is a new agency formed in the Philippines: the Philippines Space Agency. I recommend that you follow their activities and perhaps you can also use some of the resources they provide.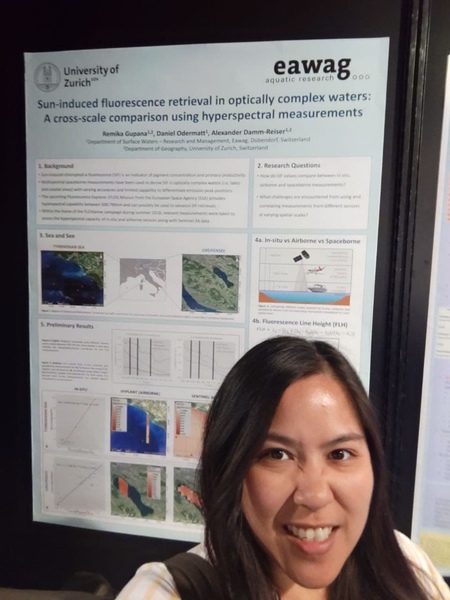 Pursuing this line of work abroad, I can only speak from an early career scientist's point of view. If doing this line of work overseas is something you would like to do, the suggestions from the previous paragraph even becomes more important. Gaining experience in remote sensing and its applications would of course make your CV more attractive to potential employers. Also, be persistent and condition yourself at the beginning that you might get rejections during your applications. This is part of the process and could also help refine your future applications to increase your chances of getting an offer.
Understand your motivation behind wanting to do remote sensing (perhaps in other fields as well). This is important for me, especially in my PhD journey. This served as a compass, especially when things get tough and compromises need to be done. I also understand that some people who want to pursue further studies or research are presently in situations which don't allow them to do so. I am fortunate that while I had several obstacles to overcome to get here, there are far more obstacles that others have which I didn't have to deal with. Always be kind to yourself and understand the circumstances you are in before you start comparing yourself with others."
***Answers have been edited for brevity.
PINAYS WE CAN'T HELP BUT ADMIRE:
This Taiwan-Based Pinay Made Her Dream Of Being An Astronomer Come True
Nana Silayro Says It Was Her Lola Who Inspired Her To Make Videos About Self-Love & Confidence
This Cebu-Based Pinay Architect Shares What It's Like To Run A Design Firm
***
Cosmopolitan Philippines is now on Quento! Click here to download the app and enjoy more articles and videos from Cosmo and your favorite websites!
Follow Ysa on Instagram.