If you religiously watch Nico Bolzico and the Heussaff siblings' Instagram Stories every weekend, then you know their family meals are literal feasts. Casually grilling a piece of meat that's bigger than your will to live is standard for #ERCO. So when Cosmopolitan received the invite to the official launch of Bolzico Beef—Erwan and Nico's *first* business together—we knew we were in for a night of good food and great company.
Let us preface this by saying that we aren't farmers or food experts. We barely know the difference between cuts of meat because we're usually too busy drooling over the smell coming off the grill. At the launch of Bolzico Beef, which was held at The Ruins, we sat down with Nico and Erwan individually to talk about what it takes to make quality beef.
Tell us about Bolzico Beef.
Nico: I can be technical and sentimental. The technical side: We have the best beef in the world because it's pure Angus. It's grass-fed; they only eat grass and drink water from the lake. It takes us three years to raise one cow. It's all organic. There are no additives. When we kill the cow—sorry, am I being too technical? [We asked him to continue.]
Continue reading below ↓
Recommended Videos
We age it for 21 days. When you try the U.S. beef, for example, they feed the cows grain. The cow has four stomachs. If you feed the cow with just grains, it only uses one stomach. The other three stomachs disappear. The fat gets in between and turns the meat really white. When you feed them with grass—the way they should be raised—they use all four stomachs to digest. Each of our cows takes up one hectare because they eat natural grass for three years. Again, it's pure Angus. For me, it's the best beef. You can like Wagyu, but it's fatty. [Angus] is [tastier], there's more flesh, and it's healthy.
The sentimental part: 1) I'm doing this with Erwan, so it makes us closer and 2) I was raised in a farm. My dad had his own farm and today, he has 3,000 cows. For him, when we call it "Bolzico Beef," he's so proud of it. He's in Argentina, and before, we talked once a month, but because of this, I talk to him every Sunday. He wants to know everything. It's not about money, it's about family. It's about getting together. It really strengthened my relationship with my dad.
How did you two partner up for Bolzico Beef?
Erwan: It took seven years for the local FDA to approve importation of Argentinian meat. For the longest time, there was a blockade. At one point, the Philippines announced that we wouldn't be importing Brazilian meat anymore because of hygiene issues they were having in some slaughter houses. The Department of Agriculture approved a bunch of slaughter houses in Argentina, and when we saw that, Nico was like, "Oh, I'm best friends with one of the best exporters in Argentina." So we talked to the guy, and he was like, "Look, the Philippines, for us, is not a big market. If you want, we'll give you full exclusivity on this."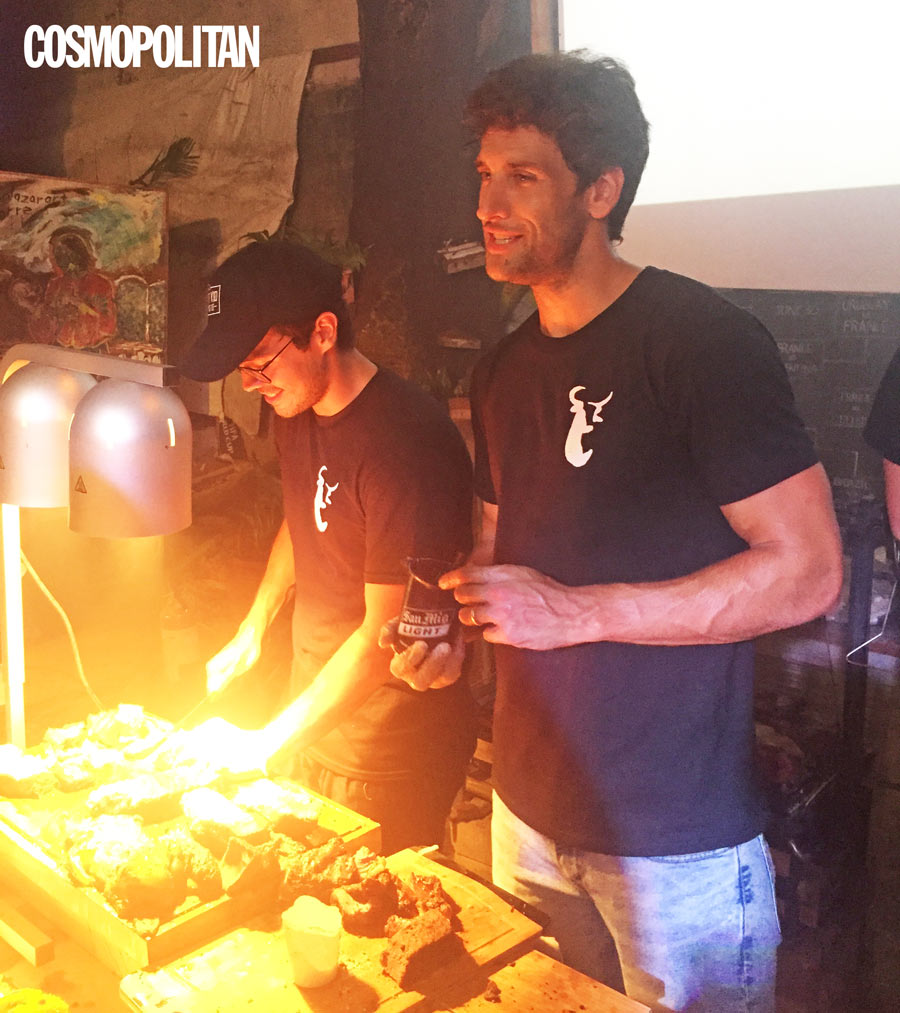 Only seven slaughter houses were approved by the Philippines, and we got the only one that's premium. And he only wants to deal with us. We started bringing it in—by airplane first—for us, and then next, for our friends in the restaurant industry. At one point, all the chefs I'm friends with were calling us and saying, "Hey, we can't work like this anymore. You need a steady amount of supply coming in." So that's why we decided to finally bring in a big container and do it properly as a company.
And since we opened our office together, that's really when things started having some sort of structure. Hectare One, for us, is our incubator for any new ideas.
[Bolzico Beef] is our first endeavour together. We decided to invest in Hectare One afterwards. Now, we've invested in farms, an agricultural logistics company…so [Bolzico Beef] is kind of like the thing that started everything. Nico and I always got along as brothers-in-law, but we never saw each other as potential business partners because we're so different. I'm very shut-up-and-leave-me-alone-and-let-me-work, and he's very oh-let's-talk-about-shit. At first, we thought we were gonna clash but then we realized, it was a really good complement because I'm more black-and-white, and he's very colorful.
Who is Bolzico Beef for?
Nico: There's no trader in between. Some cuts are around P700/kilo. It's affordable. It's for everyone. If you want a higher cut like tenderloin, that's around P1,700/kilo. It's still not bad [when you compare it to] premium beef around the world. Beef shouldn't be expensive. In Argentina, I grew up eating beef twice a day 'til I was 20 years old, when I left my hometown. It's cheap in Argentina, and it [has a cultural significance] also.
Describe your perfect steak.
Erwan: I personally like chewy meat. I think it's a very French thing. We like very lean cuts of meat—pieces where you don't really see a lot of fat on top so not Rib Eye. I used to be the guy who used to flash fry on a pan, [add] some thyme, some butter, and when I went to Argentina, I got completely converted into grilling, brazing, [and] slow cooking. It makes it so much more flavorful.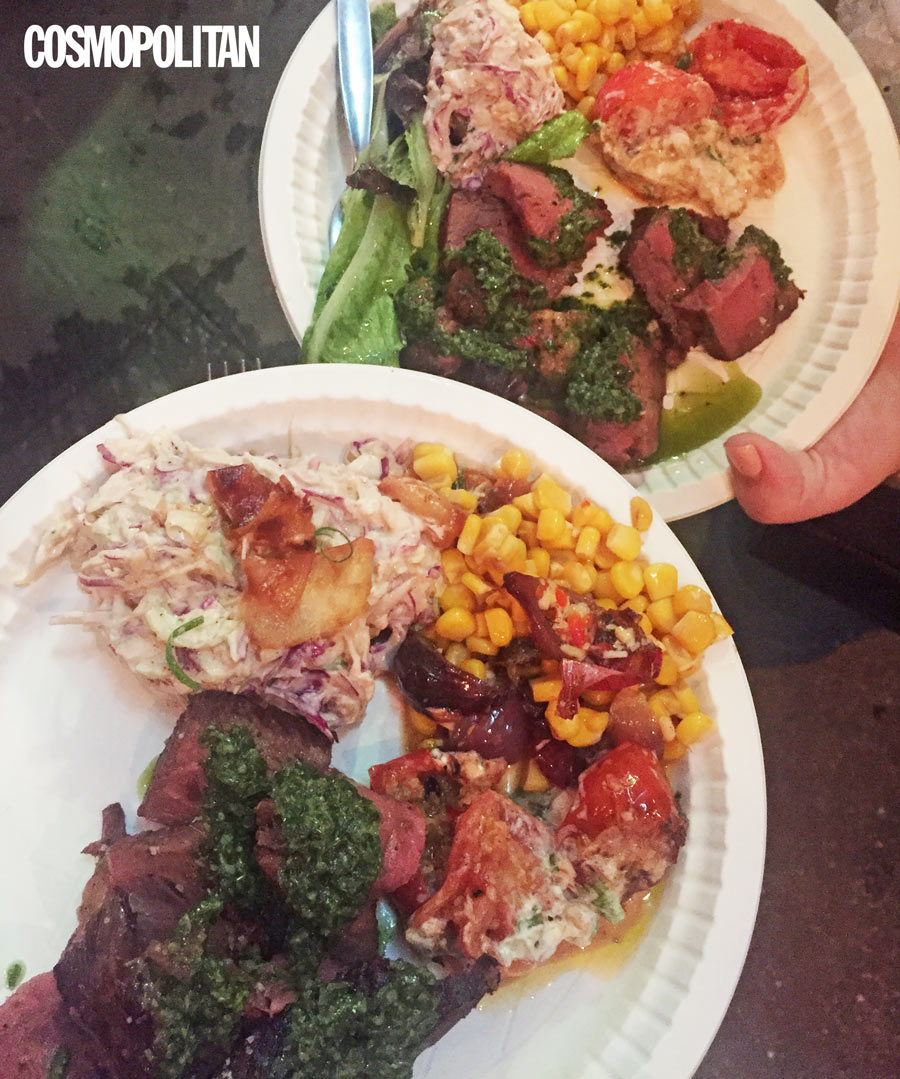 Nico: I like it cooked. We're different from Europeans and Filipinos. We like our beef cooked very well, maybe a bit smoky. That's why we use coconut briquettes. It should be a little bit pink, not red. A little bit of fat [is okay] but only at the top, not in between. My favorite cut today is the flank.
How do you want Bolzico Beef to change the way Filipinos eat or view meat?
Erwan: I really hope people understand the value of what "100 percent grass-fed" means. A lot of the meat you find here that's grass-fed is finished by corn and grains. There's no regulation here that tells you what you can and what you can't call "grass-fed." We're one of the only ones that's 100 percent grass-fed, pasture raised, fully organic. And in some of the farms we work with, it's carbon positive. It means every steer has one acre of land. They're happy cows. 
In terms of changing the conversation, I'm not sure it will, but we hope to make people understand what beef should taste like. We feel like there are so many parts of the cow that are so good. Each time we've done a blind test, taste-wise, we always win. Visually, when people look at the [meat], they want the fat that's like bleeding out—we don't have that. But we do have the flavor.
Nico: I was born in a farm, right? For us, the more processed [the food], the worse [it is]. The closer to nature you are, the closer to a caveman you are, the better. It's [all about] what nature gives you. Our cows are fed [by] nature. So you know how sausages are made? It's whatever is on the floor, they scrap it, they put some gelatin, they process it—and that's what you eat. Don't get me wrong: They taste amazing, but they're not good for you.
A special shoutout from Nico to Solenn: [At the launch of Bolzico Beef on August 28,] my wife was at the door the whole night. She's the best wife ever. Find someone like her. She's all about the people. She's the one making sure everything is fine. She's the best.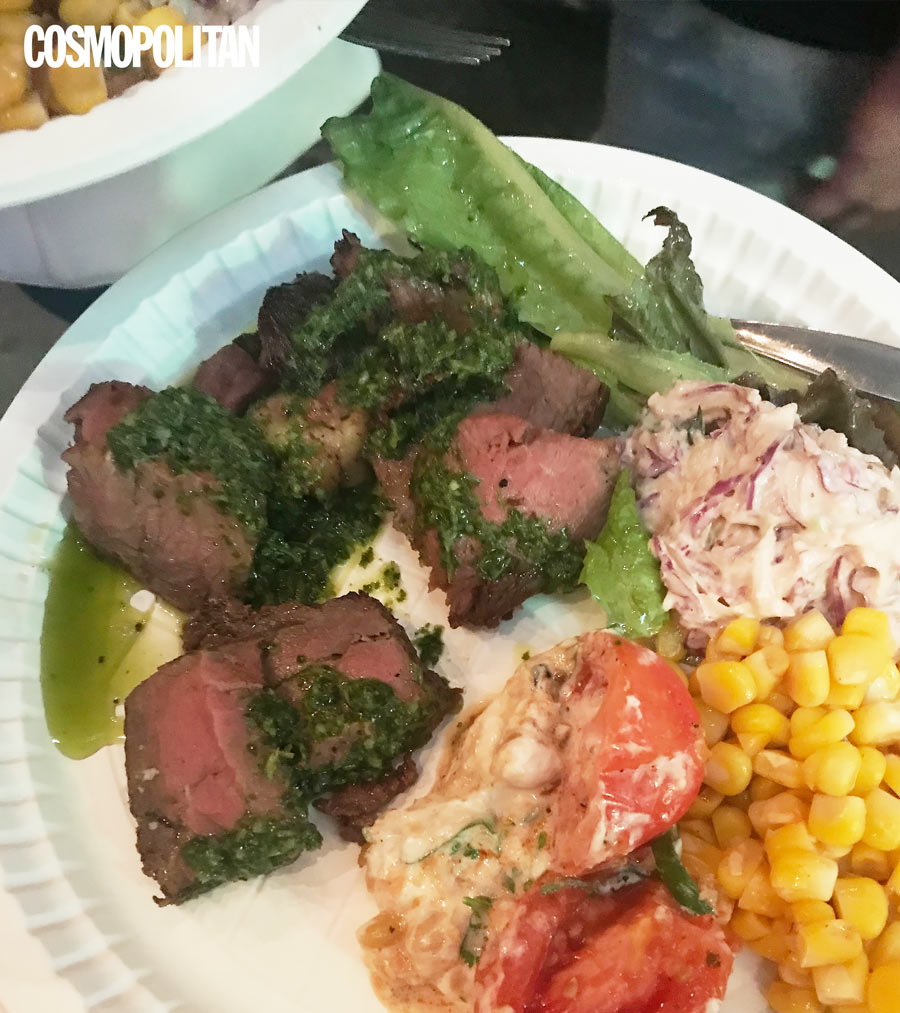 An Honest Review Of Bolzico Beef:
Ysa: I didn't know what to expect from the event, and believe it or not, it was my first time in Poblacion. [Insert all your judgmental tita jokes here.] When we entered The Ruins, there was so much going on, but it was easy to spot the star of the night (I'm talking about the beef, you guys, kalma). We lined up and helped ourselves to some side dishes, but our eyes were glued to the meat section, where Erwan was cutting beef "at 134 km/hour" and Nico was topping it with arguably the best Chimichurri I've ever had (still dreaming about it, not gonna lie). As expected, the beef was lean, barely any fat, with a hint of pink—just the way I like it. Some parts were chewier than what I'm used to, but I let that sucker swim in my mouth to make the experience last longer.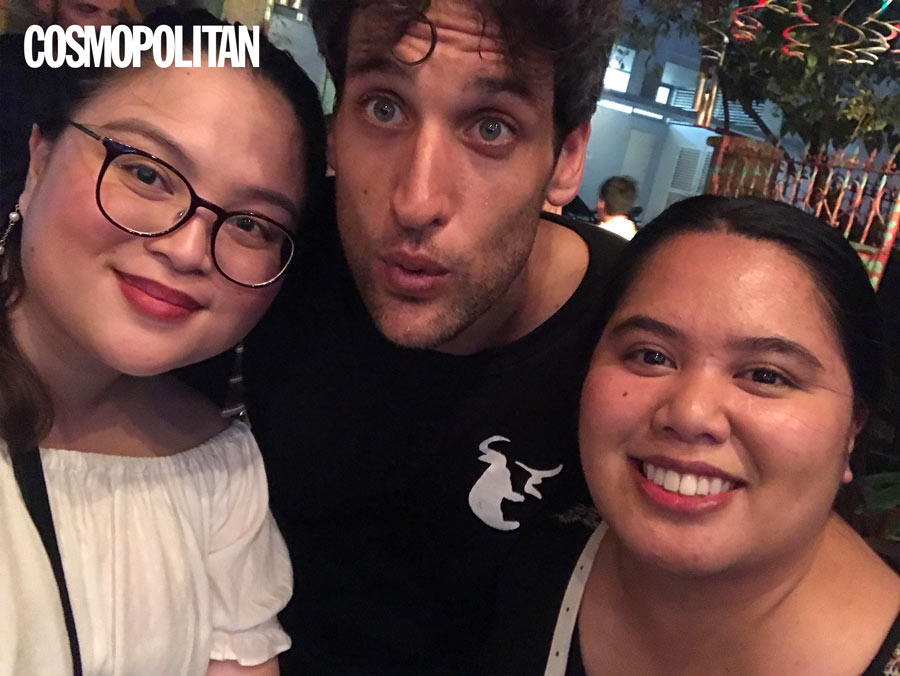 Retty: I've heard great things about Bolzico Beef and I got *really* excited when we got invited to the official launch. We were served a variety of sides (still thinking about that coleslaw and those grilled tomatoes) to go with the perfectly grilled and seasoned steaks that were cut up into bite-sized pieces by Erwan. Nico also offered every person with a generous amount of chimichurri, which is probably one of the *best* sauces I've ever tasted. I'm a huge fan of steak, and I absolutely loved how soft and juicy the Bolzico Beef was. (I've eaten a lot of steaks—from the cheap, paper-thin ones to thick-cut ones—I swear.) While seasonings and sauces do change a steak, what I realized is that it really all boils down to the quality of the beef. So is Bolzico Beef worth the hype? Absolutely! 
Check out our other honest food reviews here:
Follow Ysa on Instagram. 
Follow Retty on Instagram.