While it still isn't possible to chill in cafés, there is still a *safe* way to get our favorite cup of Joe—by making it ourselves! More and more people are seeing the appeal in being home-brewers because you can really customize its sweetness, strength, and temperature to your liking. If you've bought everything in our home barista ~starter pack~ but don't quite know what mix to start with, check out these three easy recommendations from YouTuber Sophie Concio:
READ MORE:
15 Shops Where You Can Buy Excellent Coffee Beans And Grounds
The Things You Need To Create An At-Home Cafe, If You're A Coffee Newbie
10 Local Brands That Deliver Bottled Coffee For Your Caffeine Fix
Iced latte
Ingredients needed:
100 grams of hot water
25 grams of your chosen coffee beans
Milk
Ice cubes
Syrup (optional)
Instructions:
Grind your coffee beans of choice.
In a French press, pour your coffee grounds and boiled water and gently mix them together.
Let it brew for four minutes.
In a mug filled with ice, pour your milk and brewed coffee. Top it off with a drizzling of syrup if you have a sweet tooth.
ADVERTISMENT - CONTINUE READING BELOW ↓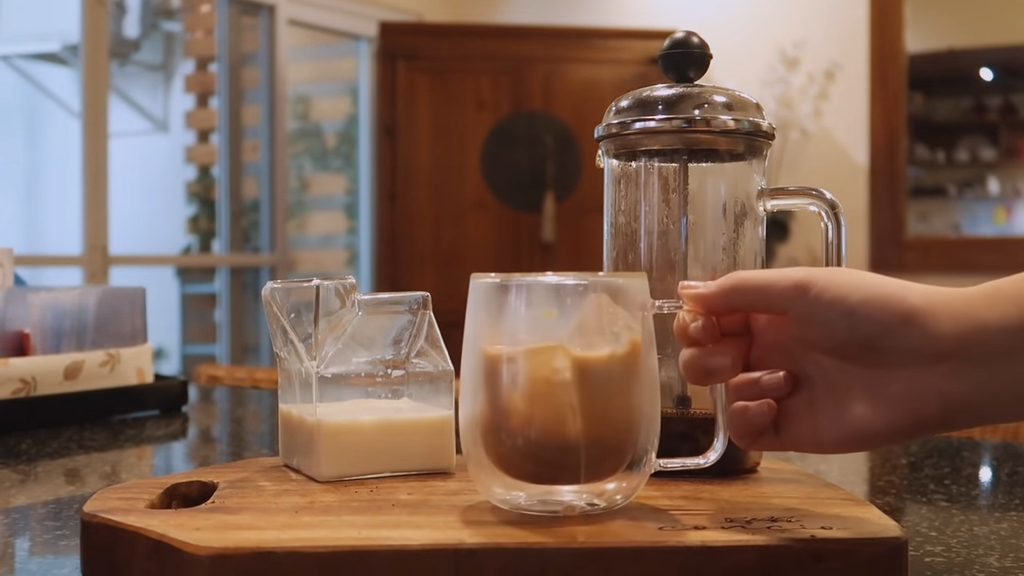 Iced shaken mocha
Ingredients needed:
2 teaspoons instant coffee
1 teaspoon brown sugar
1 teaspoon cocoa powder
Hot water
Ice cubes
Milk
Instructions:
In a mason jar, mix together instant coffee, brown sugar, and cocoa powder.
Pour just enough hot water to let everything ~dissolve~. Mix well.
Put some ice cubes inside the mason jar and give your container a good shake.
Pour your coffee mixture in another cup and add some milk.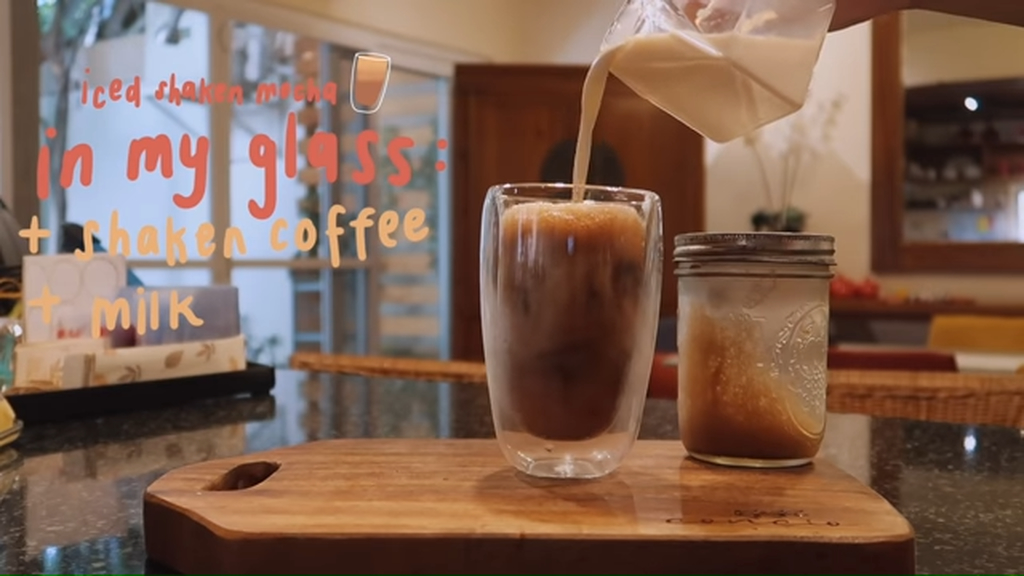 Salty cream cold brew
Ingredients needed:
Cold brew of your choice
200ml whipping cream
3 teaspoons brown sugar
A pinch of salt
Milk
Ice cubes
Instructions:
To make your salty cream, mix together whipping cream, teaspoons brown sugar, a pinch of salt, and some milk in a blender.
Pour your cold brew and salty cream mixture in a glass filled with ice cubes.
Mix well.
ADVERTISMENT - CONTINUE READING BELOW ↓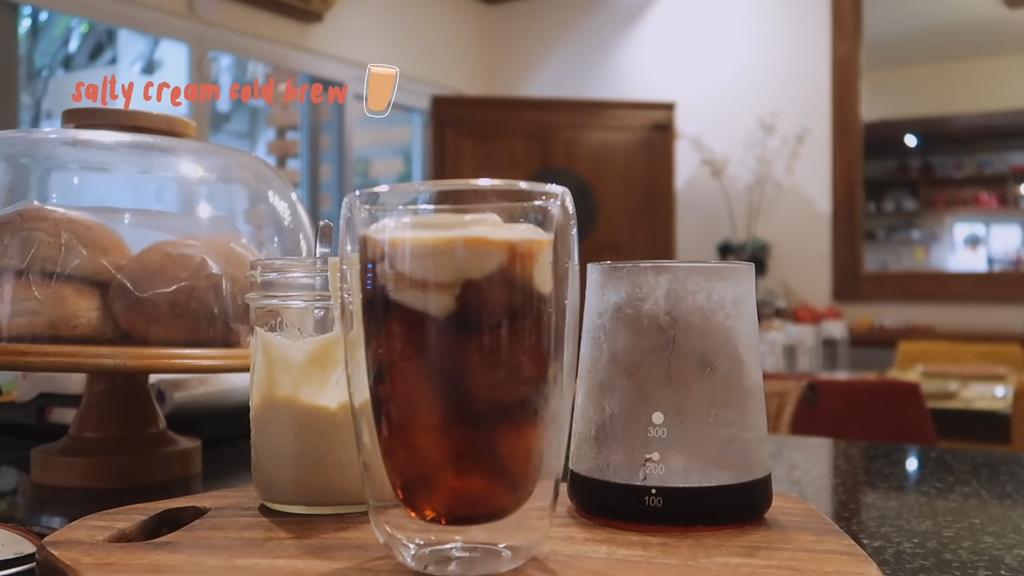 Watch the full video below:
How I Make My Iced Coffee
Follow Cheska on Instagram.
***
We're officially on Viber! Be part of our growing community and subscribe to Cosmopolitan Philippines now!