You know that shitty feeling of scrolling through your Instagram feed, only to be bombarded by delicate flat lays of food you probably can't afford? How do influencers do it?! How many times have you strained your back trying to take that perfect brunch shot? For Muggles like us, the struggle is real. 
Here are a few tips to help make even the saddest meals look better than they actually taste. :P
1. Styling is like storytelling. 
There has to be visual cohesion. Throwing pretty things together is great, but avoid bombarding your shot with too many props. What vibe or idea are you trying to get across?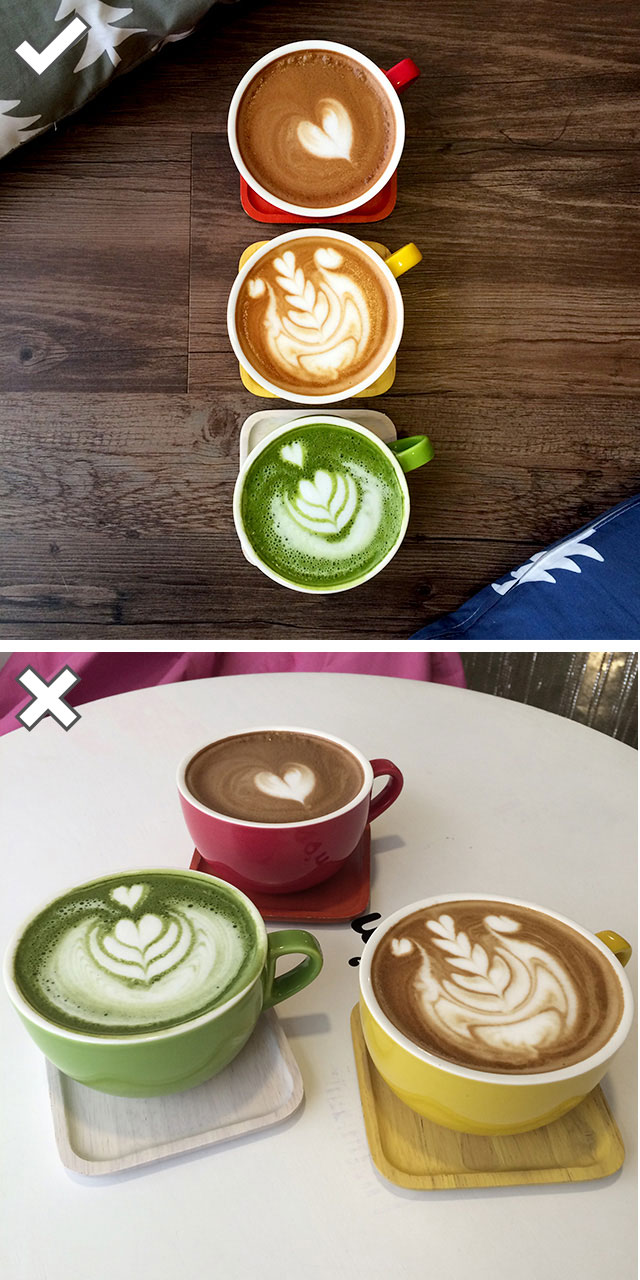 Continue reading below ↓
Recommended Videos
2. Which dishes go together? 
Gone are the days when we took solo shots of each dish on the table. That's so Facebook; but we don't upload albums on Instagram. In a way, there's more pressure for one photo to deliver, to look "worthy." Here, we used four dishes in one shot, even though it's clear which dish we're highlighting.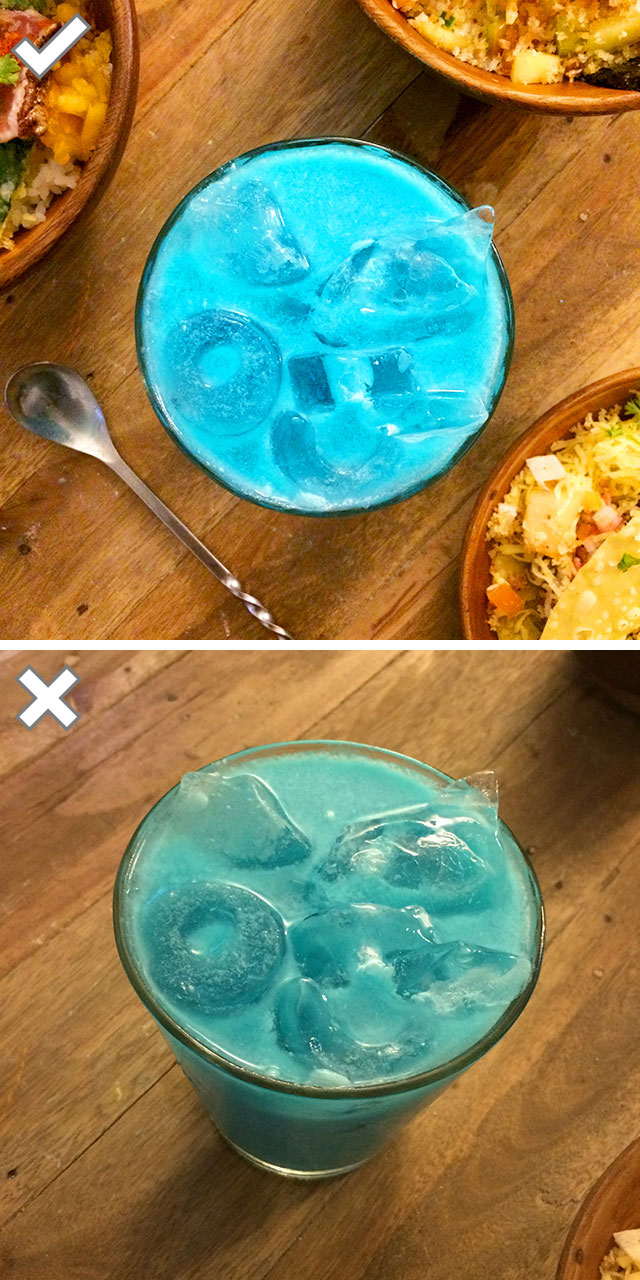 3. Be conscious of your food's background. 
Is there a stray utensil? A corner of a napkin? An oddly cropped table? These might not be a big deal to you, but it can make your photos look sloppy or disheveled.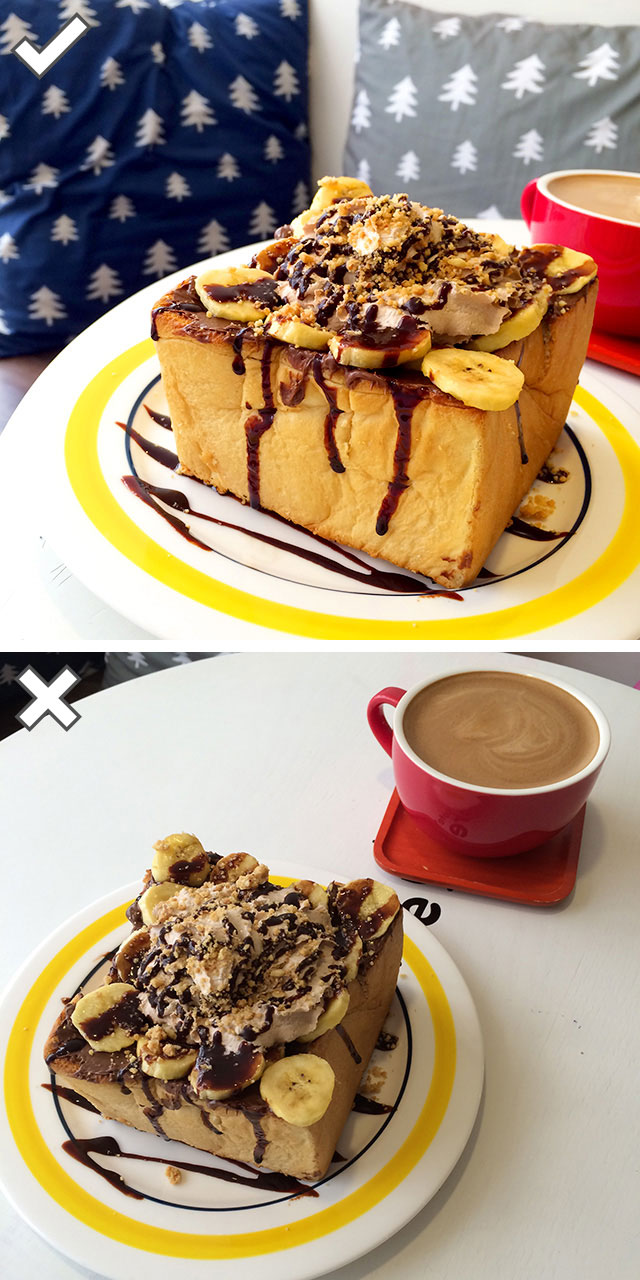 4. One word: FRAMING!
The secret to a good flat lay is a solid surface, clean lines, and a balanced composition. Flat lays actually take a lot of work, even though they look effortless.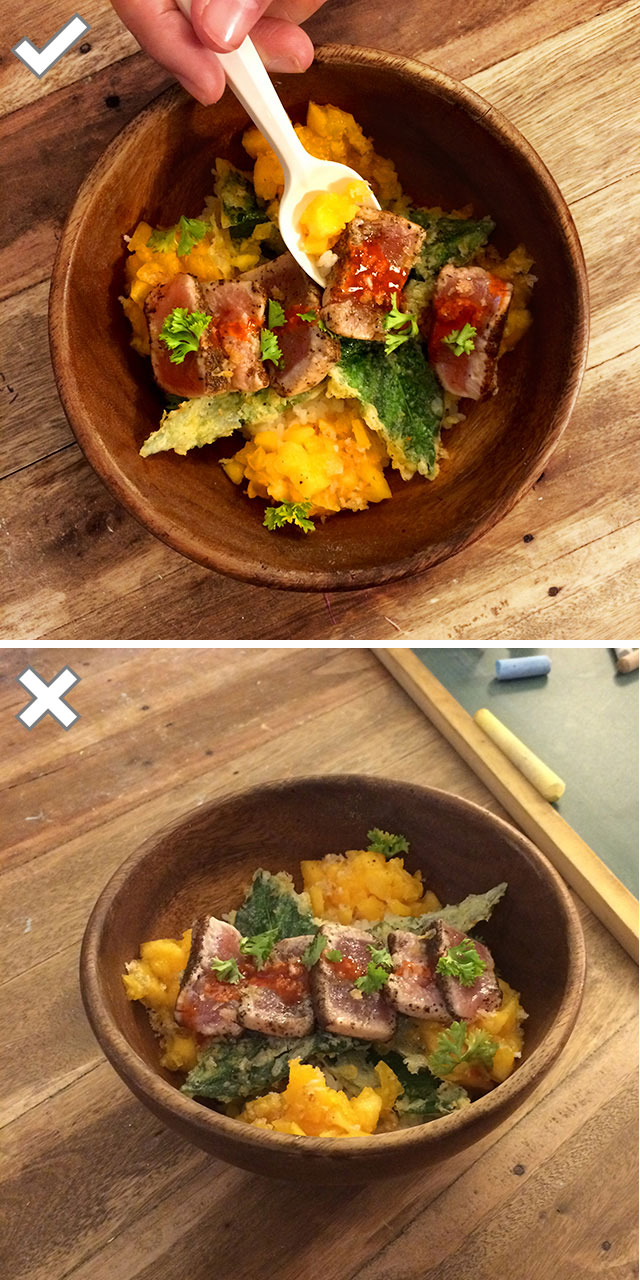 5. Establish a backdrop. 
Take advantage of your environment! If you're at a quirky cafe or a restaurant with gorgeous interiors, don't be afraid to include them in your photo. And yes, you can do this without taking the focus away from your food.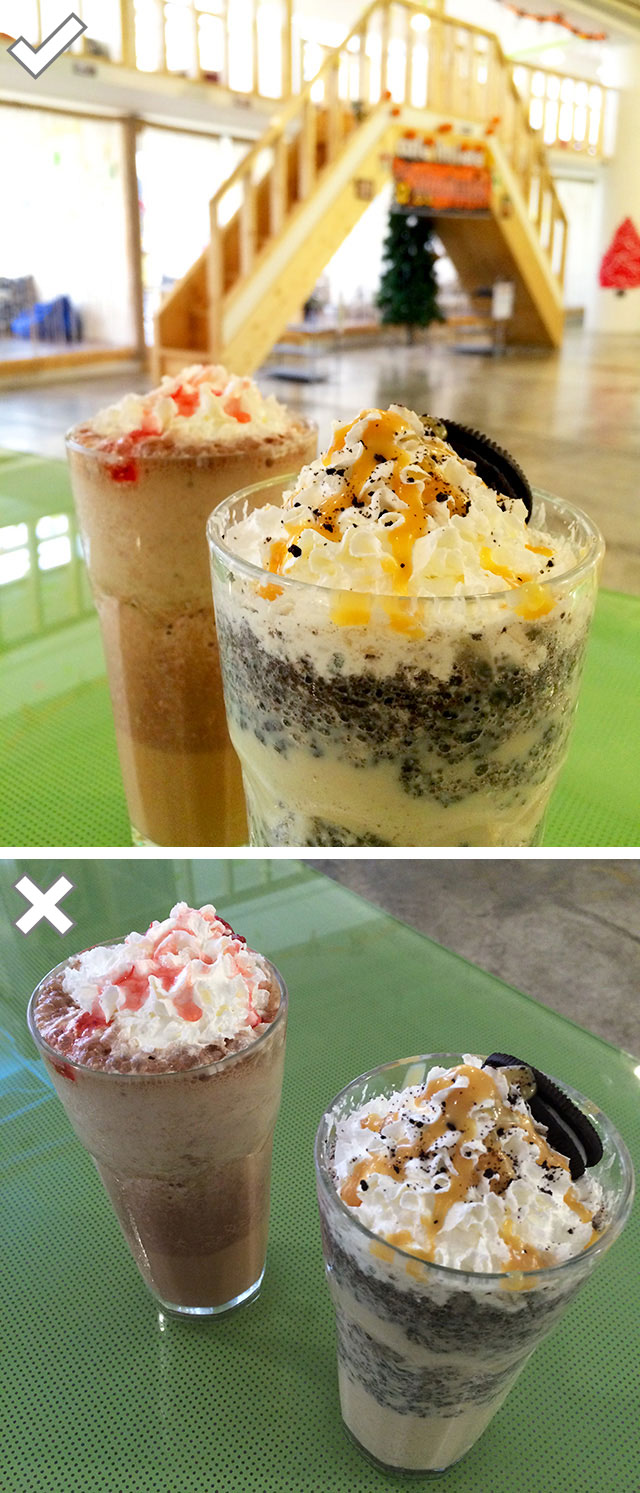 6. Go easy on the filters. 
Depending on the theme of your feed, keep in mind that not every filter works for Instagram food shots. For example, the Nashville filter can make your dish look stale or even raw. If you're not familiar with third-party editing apps or you haven't established a look for your feed yet, Clarendon or Juno is a good filter to start with.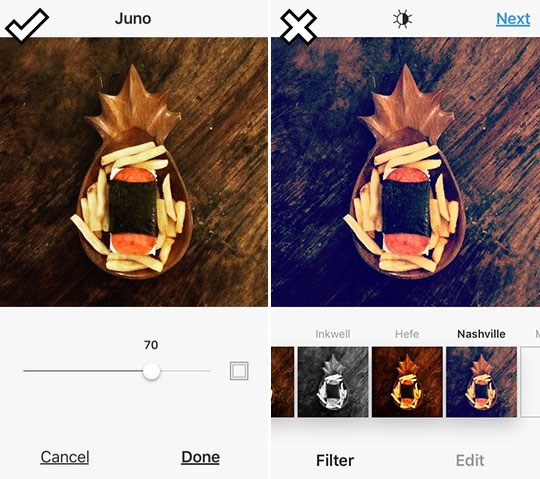 7. Find inspiration. 
Learn from the masters! ;) 
Follow Ysa on Instagram. 
Follow Jico on Instagram.