What's not to love about Yakult? The cultured milk drink is sweet and tangy—and it happens to be good for your gut, too. Beyond the straight-up drink, we've also seen Yakult spinoff treats like milk tea and even soju—but if you've ever dreamed of enjoying its signature flavor in creamy, cheesy form, this dessert is for you. Offered by online seller CYN Finely Baked Treats, it's dubbed the Yakult Cheesecake—a creamy cheesecake made with lots of real Yakult to achieve that one-of-a-kind flavor.
READ MORE:
These Yakult Mocktails Will Be Your New Favorite Drinks, Promise
Nothing Says 'I Miss You A Lot' Like A Yakult Bouquet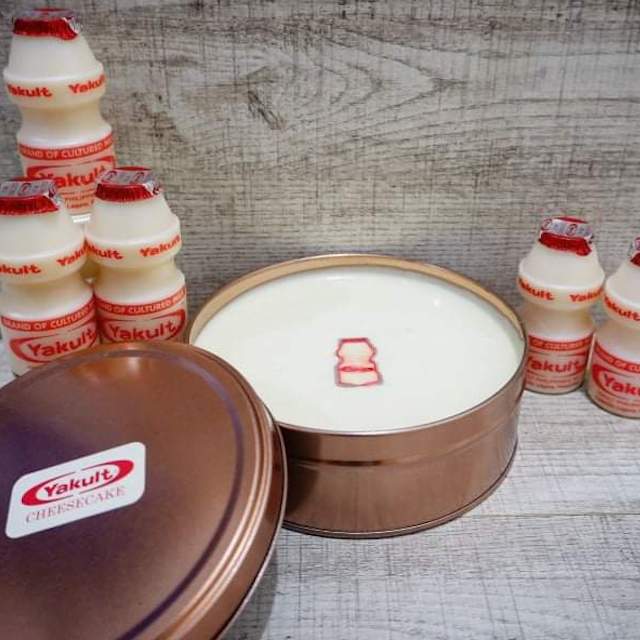 ADVERTISMENT - CONTINUE READING BELOW ↓
"This product is very close to my heart," shares owner Corie Saludes. "I grew up drinking and loving Yakult and was blessed to have a family and circle of friends who [also] love [the drink]. Every time there's a new drink or dessert with Yakult, I am always the first to try it." She laments how it's "difficult to taste the Yakult flavor" in these other Yakult desserts she's tried, however, as it's often overpowered by other flavorings. "It's always been my dream to enjoy a Yakult dessert where I can easily taste [Yakult] and where Yakult is the main flavor to be celebrated." Saludes then tested different recipes, looking to highlight the flavor of the cultured-milk drink, and the Yakult cheesecake was born.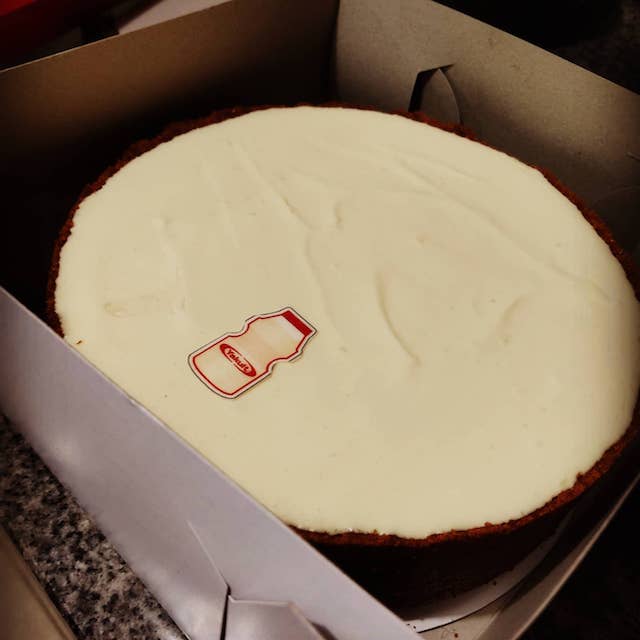 The Yakult Cheesecake comes in three sizes: you can get a single-serve cup for P150, a 6x2-inch can for P450, or an 8x3-inch round for P1,250. You can also opt to order an additional strawberry topping for P50 if you're ordering the medium-sized cake. Each cake is topped with an edible printed Yakult bottle—how cute is that?
Try this dessert for yourself by sending CYN Finely Baked Treats a message on Facebook or Instagram, or messaging 0945-390-9184. You can pay via bank deposit (BPI or BDO), or GCash.