I wake up at 5:30 a.m. The first thought that comes to mind is, "How's my breathing? Am I breathing ok?" Yes, I am. I smile, I'm relieved. Next, I check myself for a fever. All clear. I'm happy. 
I pray, "Thank you Lord for giving me another day to be alive, for keeping me safe and healthy. Please give me the strength and resilience as I go to work today." 
I prepare to head to work at 6:15 a.m. I wear my mask as I walk to the subway. The streets are empty, it's so calm and quiet. No one else is around. Then, I hear the loud sound of the ambulance siren rush pass me. Another ambulance soon after. I guess this is the "new normal," I tell myself. I wonder If they're also headed to our ER.
I go inside the subway car, it's empty again.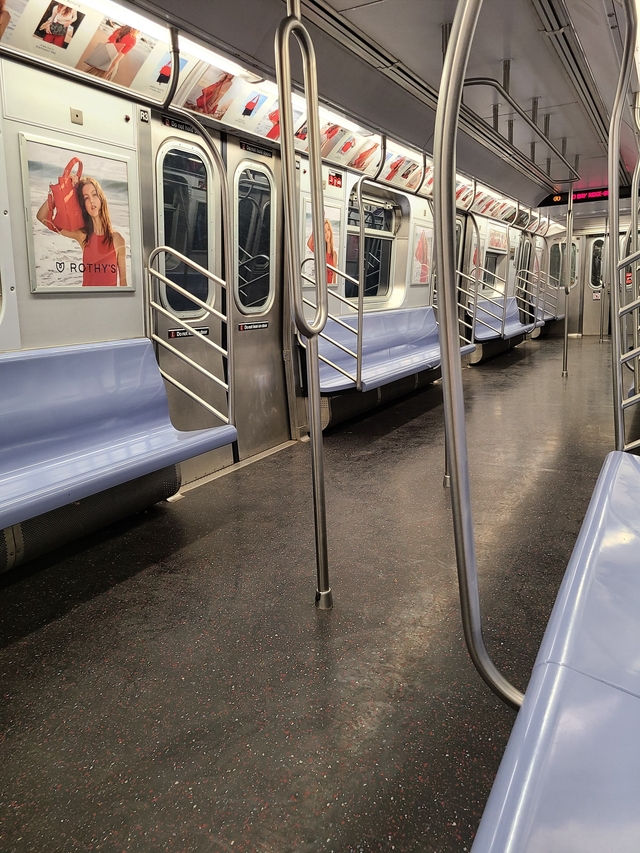 Continue reading below ↓
Recommended Videos
As I walk to the hospital, I notice that tents have been set up for possible overflow of COVID-19 patients inside Central Park. I take a picture. This is insane. Our main lobby has been converted into overflow rooms for patients.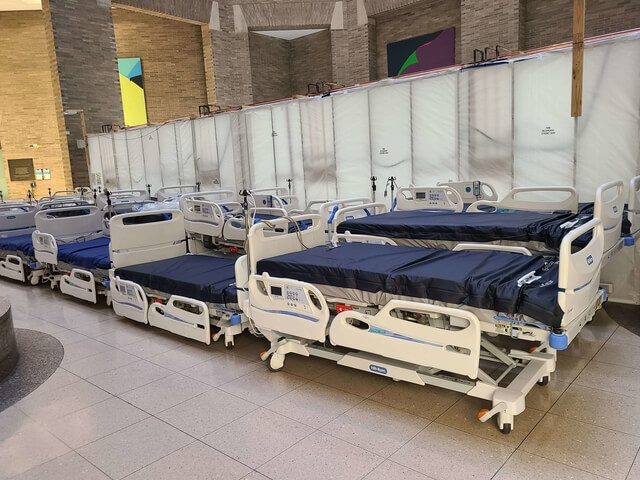 I walk through the doors of my unit—no visitors are allowed, the floors are now lined with green, red, and yellow tape. My coworkers are all wearing masks and face shields. Now, every patient is connected to a portable pulse ox machine.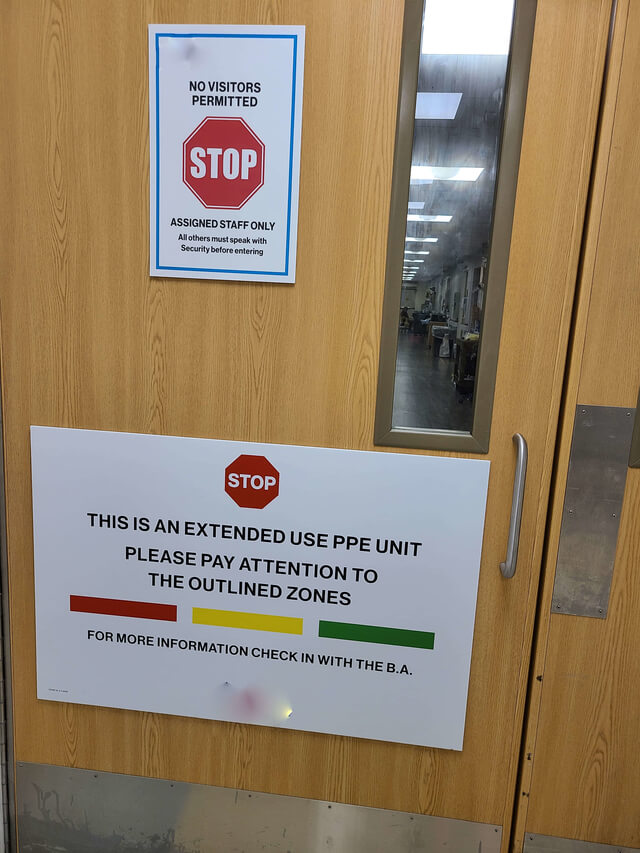 The noise inside the unit is different to how quiet it is outside—if people only knew what was happening inside the hospital, they would stay home.
Our whole unit has now been converted into a COVID-19 positive unit. The entire hospital has been dedicated to the virus. All elective surgeries have been canceled. I wonder where all the non-COVID patients went?
I head straight to my nurse manager's office as I take my PPE for the day.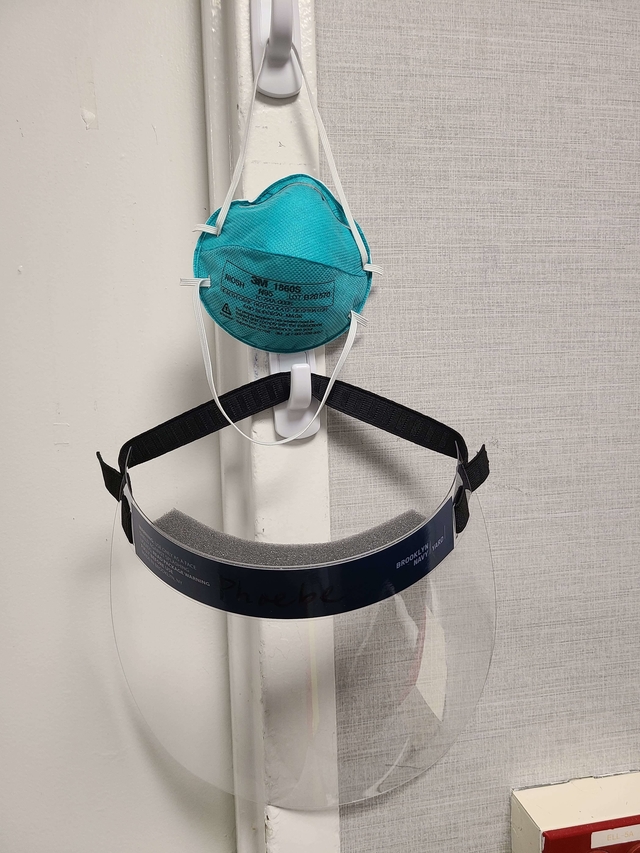 I immediately hear alarms and monitors going off from everywhere across the hallway. I hear patients coughing even with their doors closed. Night shift workers look exhausted.
I get a report from my coworker. "I had a rough night. All six patients tested positive, most of them are already on the non-rebreather mask." I take a deep breath as I open their chart and take notes. Most of the patients are desatting. Some young, some old but their chest CT scans all look similar. "Bed 1 had a stroke last night, she has not had a stroke before. She's now confused. She was a sweetheart." I finish getting my report and I go to Bed 1 first, her alarm was going off. She's breathing fast. She looks terrified. I see panic in her eyes.  
She's breathing fast. She looks terrified. I see panic in her eyes.  
I quickly call Rapid response and the primary team. I go back to her room and hold her hand. "I'm here for you, okay?" She looks at me as tears roll down her face. I wipe her tears as I hold her hand tighter. As the team heads to her bedside, I look at the next patient. I ask her how she's feeling, to which she said, "I'm just...really tired."
I walk to the next room, I hear the bed alarm beeping. The patient is a fall risk and is trying to get out of bed. Before I enter the room, I use hand sanitizer and I wear a gown and gloves. I'm already short of breath because of the N95 mask.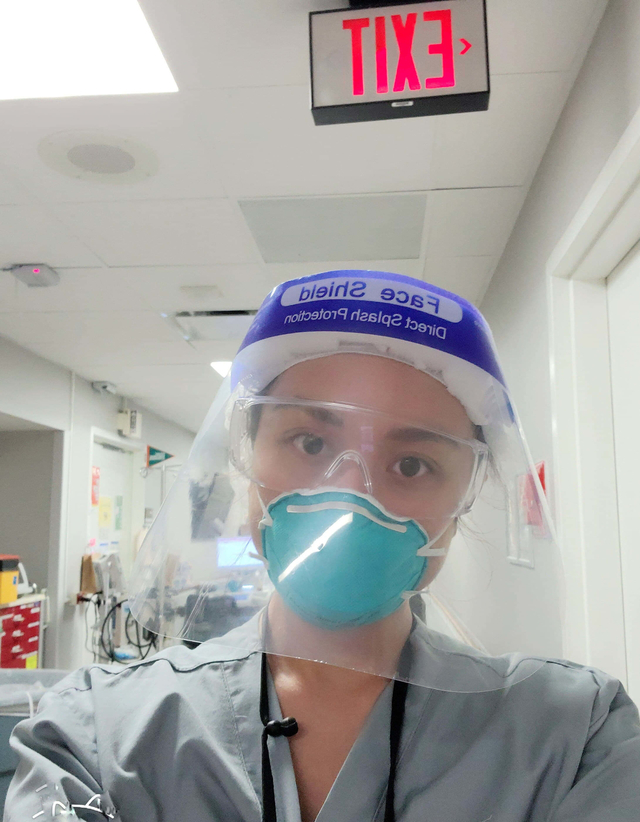 I hear my coworkers rush to the next room. A patient just died. Another patient needs to be intubated but the ICU is already at full capacity. They intubate the patient on the floor. It's only 9:00 a.m.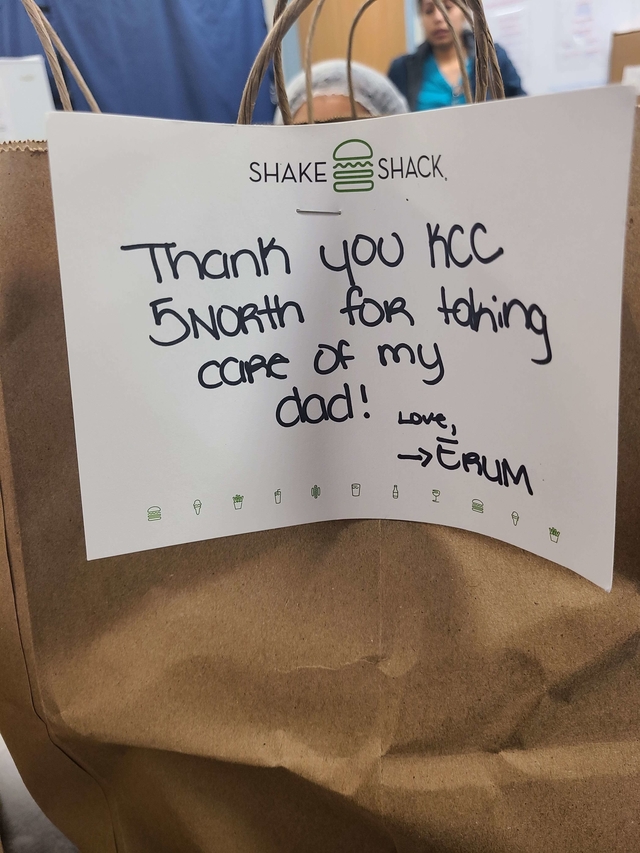 Working as a nurse is tough but it's harder now with COVID-19. Our patients are sicker and more likely to die due to complications brought about by this disease. My coworkers and friends are also getting sick. A coworker even became a patient, but what keeps me going is how I see staff who are more at risk still show up to work every single day because they genuinely want to help. I'm in awe of the commitment and sacrifice everyone is giving.
I have never been more proud to be a nurse.
In my six years of working as a bedside nurse, my patience and endurance have never been tested and challenged this much. I also have never been more proud to be a nurse. This pandemic has made me appreciate the gift of life, I appreciate my family and friends more. The things I used to take for granted before—simple things like sitting inside a restaurant or a coffee shop, meeting up with friends and being able to travel—I will never take for granted again.
This iPad has been the only way for family members to communicate to their loved ones since no visitors are allowed. Technology is a blessing.
My patient's wife has called the unit. "How is he doing? Can I see him?" I bring the iPad closer to him as I struggle to find the right angle so she can see her husband's face clearly. He takes my hand to bring the iPad closer; he was trying to kiss his wife on the screen. I find out it's their 50th anniversary today.  He has severe dementia, he only remembers his name but I'm sure he remembers her.
It's the end of shift. I'm exhausted—physically, mentally, and emotionally. I wipe my phone and work bag with bleach and I carefully remove my N95 as I wash my hands again. My hands are dry and sore from the constant change of gloves and handwashing throughout the day. I must have washed my hands a hundred times.
I look at my coworkers—they're equally as exhausted. "Here Comes The Sun" by The Beatles plays. This means a patient has just been discharged, there's still hope.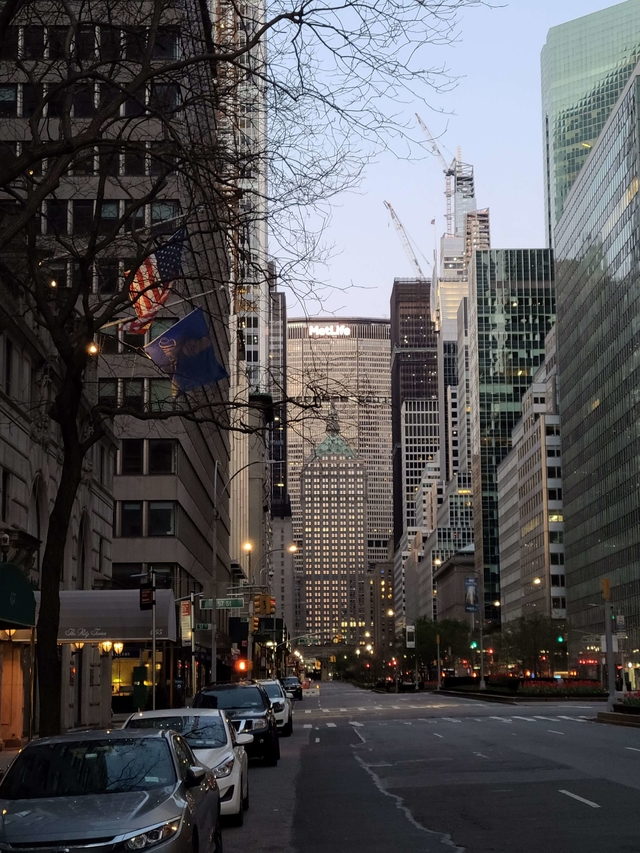 My dad has been calling me the whole day; he lives in the Philippines and is very worried. He's been watching the news a lot. I call him back. I'm okay, dad. My mom texts me to be extra careful at all times. She's worried, too. 
I take the subway back to my hotel. I don't know what to feel anymore. My thoughts are all over the place. I have mixed emotions. I notice that people have been sitting away from each other and have been wearing masks. This is good. They're finally listening.
I'm just grateful I survived today. I'm worried that more patients will be infected and die of COVID-19. I wonder if I will see the same patients tomorrow. I hope they all make it. I'm concerned that I might infect my family members and vulnerable people around me.
I'm anxious about getting sick. But I cannot live fearing death every single day. No one knows when or how this will end but I know we just have to get through this and it will get better.
Until then, I'll do what I can when I can, continue to wear my PPE, wash my hands often, and pray harder.
***
Story has been edited for clarity.