I moved a lot growing up and each bedroom, though different in size and shape, all had one thing in common: lighting. Really, really bad lighting. Lighting that wouldn't let me go back to sleep once my parents flipped that switch when I had to get ready for school. It was a typical white light on my ceiling, and it stayed the same no matter what I was doing.
But now that I'm an adult—or at least trying to be—I'm realizing that it's not something I have to just tolerate. I could change it if I wanted to. And that's one of the things the team behind Tanaw Studio—interior designers Chelsea Magbanua, Ella Castañeda, Arvel Alvarez, and their marketing head, Arvin Alvarez—wishes people were more willing to experiment with. In an email interview with Cosmopolitan Philippines, they explain, "In general, we hope more people pay attention to lighting and ceiling works. People tend to stick to one lighting option: the general or standard lighting. But we can actually incorporate mood lighting options in the design. Switching from one lighting option to the other will drastically change the feel of your room. It can also change the overall purpose."
ADVERTISMENT - CONTINUE READING BELOW ↓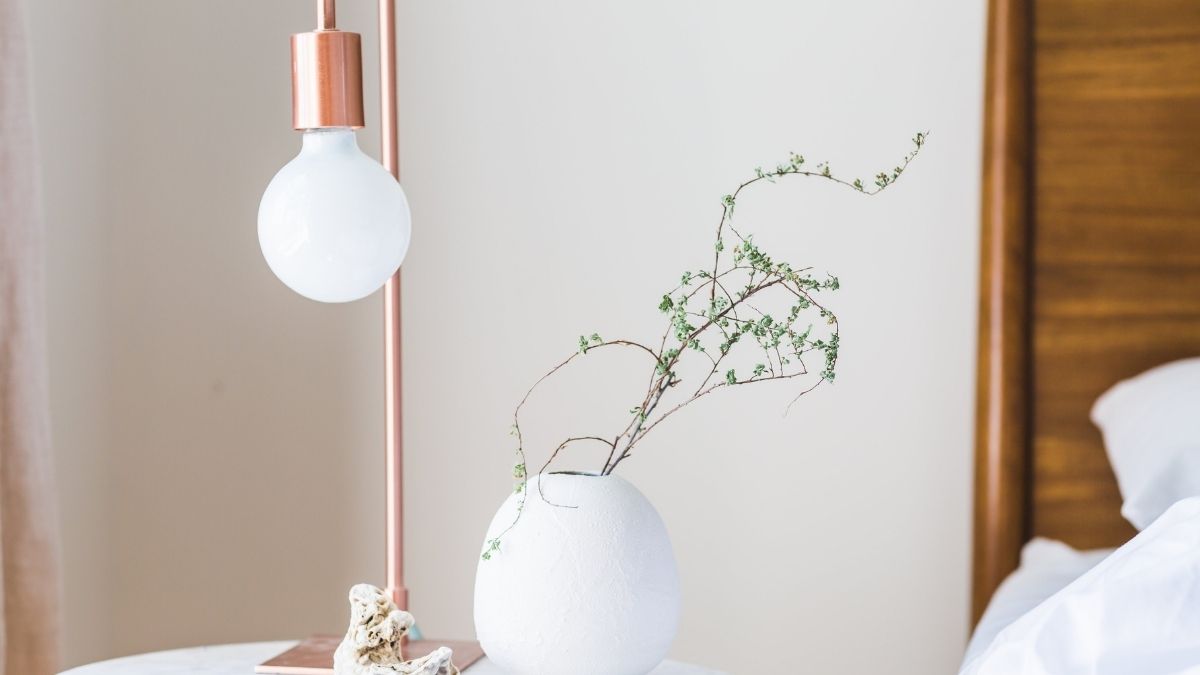 For example, you can have the option of using general lighting while you're working in your room and then switch to mood lighting when you feel like hanging out. If you're looking to incorporate low or simple lighting into your space—side lamps, fairy lights, simple lighting pieces from online shops—that usually costs around P2,000 to P5,000. Bigger lamps, accent fixtures like drop lights, and other interesting light pieces can cost P10,000 to P15,000. For fixed lighting, designer lamps, or full-ceiling designs, those prices are usually based on a contractor's estimate.
Tanaw Studio wants people to be more open to different layout options in their rooms, especially if the space is limited. It's also fun to play around with textures and patterns because your space is not just about the #aesthetic: "It's not something you look at; you're supposed to interact with it. Incorporating different textures can create a cohesive and more dynamic experience. When applied on walls, it can also add depth and make for an interesting and very unique design."
So much goes into designing someone's space. The team adds, "There is a science behind how we design spaces because we think about the flow of movement, the ease of use of the entire space, ergonomics of your furniture, safety, and even how the space can be maximized given your lifestyle. At times, we even imagine your routines just to see if you'll be comfortable in the layout we'll propose. So it helps a lot if clients are open to suggestions and experimenting."
ADVERTISMENT - CONTINUE READING BELOW ↓
***
What does your zodiac sign say about you? Subscribe to Cosmopolitan Philippines and find out!
Follow Ysa on Instagram.