If you're a fan of true crime or murder mystery shows, then you're probably familiar with titles like Buzzfeed Unsolved, Conversations With The Killer: The Ted Bundy Case, American Murder, and more. But did you know that we have our own Filipino version? Stories After Dark is a podcast that focuses on Philippine true crime and mystery stories through the years. There's an episode about Balete Drive and the *haunted* Philippine roads and another about the murder of legendary actress Nida Blanca. It launched its first episode in August 2019!
We decided to include it in our Slow Down with Cosmo series, where we listen to a podcast every week and share our first impressions, favorite episodes, and takeaways to give you an idea of what you can expect to hear. We pick a podcast, listen to the first episode, and then randomly choose four other episodes, depending on our own interests.  
ADVERTISMENT - CONTINUE READING BELOW ↓
We previously reviewed Ang Walang Kwentang Podcast by director Antoinette Jadaone and spoken word artist Juan Miguel Severo, and Wake Up With Jim & Saab by celebrity couple Jim Bacarro and Saab Magalona. This week, we explored a different genre and listened to Stories After Dark.
***
First Impressions Of Stories After Dark Episode 1

In Episode 1: Lucila Lalu: The Philippines' First Chop-Chop Lady (1967), we heard the story of a 28-year old woman whose body parts were found all over Manila in 1967. 
***
"NGL, I was hesitant to start this podcast because I am a coward. I'm the person who looks away and covers her ears when the trailers of scary movies start playing in the cinema. Couple that with my wildly colorful imagination and it's just hell inside my head, lol. BUT! I wanted to give this podcast a chance because frankly, people won't shut up about it. In short, na-FOMO ako.
The first episode was surprisingly detailed. I appreciated the fact that the narrator included locations in his storytelling. It made the story more accessible for me—which is a weird thing to say now that I think about it 'cause he was mentioning places where body parts were found. I wish I looked up the story beforehand, though. It got slightly confusing for me with all the names mentioned. I had to rewind a couple of times." -Ysa
"One thing you should know about me is that I'm a huge fan of true crime stories and mysteries. I've watched almost all episodes of CSI (Las Vegas, New York, and Miami) and I finished Netflix's true-crime docu series Unsolved Mysteries in one day. You know how people get so excited every time a K-drama is released? Well, that's exactly how I felt when my officemate told me about this podcast.
I listened to the first episode at night, para saktong 'After Dark' and my initial observation was it was very descriptive. Even if it was just a story that I was listening to, I felt like the writers did a good job with providing specific details so that I could really ~visualize~ everything—from the routines of the people involved, to the way Lucila's body was treated, and up to the part where her body was found. What got me hooked was when the narrator mentioned that until this day, the case remains unsolved. My mind immediately came up with all these possible scenarios, tbh! By the end of the first story, I found myself asking, 'Ano na?' and it made me want to listen to more episodes." -Lou
ADVERTISMENT - CONTINUE READING BELOW ↓
Favorite Episodes

The Abduction and Rape of Maggie de la Riva (1967)
"Out of the five episodes I listened to, Maggie de la Riva's story is the one that affected me the most. I had to take breaks before finishing the podcast because it was so chilling, especially when the narrator spoke about her entering a state of shock and how her rapists poured water on her because they wanted her to know what was happening. It took so much strength for her to demand justice."
Also listened to: Loakan Road and Balete Drive: Haunted Philippine Roads, The Baguio Massacre (2014), and Mount Makiling and Its Guardian Spirit Makiling. -Ysa
The Momo and Blue Whale Suicide Challenges
"What struck me the most in this episode was that the victims were very young. They were students in elementary schools, teenagers, and close friends who all took their own lives because of an online 'suicide game.' The topic was heavy and in a way, disturbing, especially when the mechanics of the challenge were explained. As someone who spends a lot of time online, I got creeped out just knowing that these games exist. It was a good reminder that we all really have to be careful with whatever we consume from the internet."
ADVERTISMENT - CONTINUE READING BELOW ↓
Also listened to: The Ozone Disco Fire (1996), The Baguio Massacre (2004), and The Murder of Jennifer Laude (2014). -Lou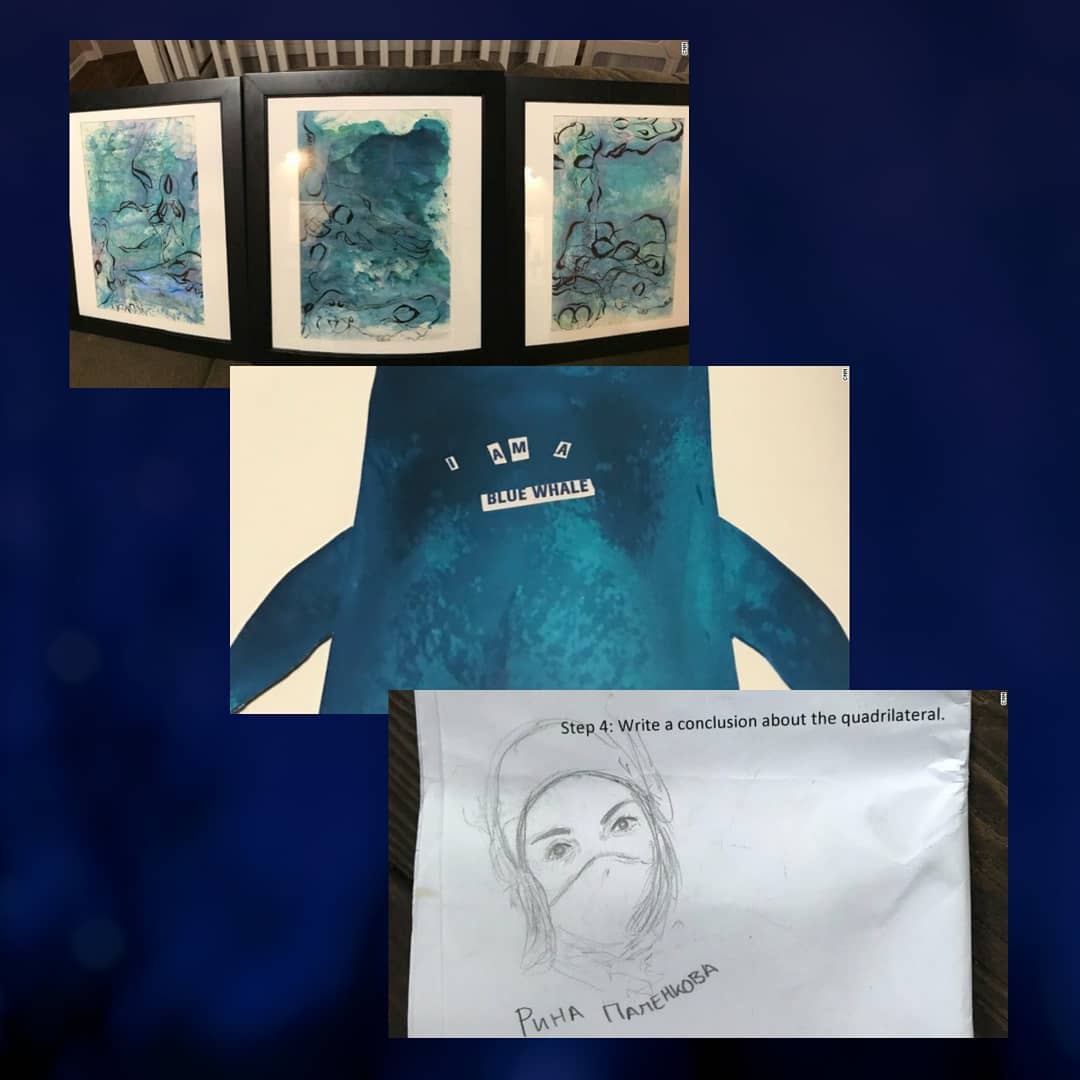 Final Thoughts:
"This experience made me realize that there are so many stories about the Philippines and its people that I have no knowledge of. After a while, and I think as long as I listen to these stories while the sun is up, this podcast wasn't as ~scary~ as I thought. It's definitely not the kind of podcast you can listen to while doing something else, though, so for anyone who wants to give it a go, I suggest giving it your undivided attention." -Ysa
ADVERTISMENT - CONTINUE READING BELOW ↓
"The narrator wasn't lying when he said that listener discretion is advised. There are several stories in this podcast that are graphic in nature, and as mentioned earlier, discuss topics like suicide and rape. So consider this as a heads up and trigger warning na rin, just so you know what to expect. TBH, I know I may sound very dark when I say that I'm really interested in these kinds of stories no matter how eerie they may be, but yes I will keep on listening. In fact, it's actually kind of educational when I think about it because not only does it give you snippets of historical events that happened in the country, but it also gives you a deeper background to those faces and headlines we just commonly see and usually ignore." -Lou
***
We're officially on Viber! Be part of our growing community and subscribe to Cosmopolitan Philippines now!
ADVERTISMENT - CONTINUE READING BELOW ↓