10 years ago, I was working as a volunteer nurse at a government hospital in Baguio. I was very active—always moving around, always traveling, was totally into sports. On a free day, I could go from swimming to kickboxing to playing table tennis or billiards with friends.
10 years ago, I was in my prime physically. But all that quickly changed.
I had attended a wedding in Baguio; of course, I was all dressed up in a nice dress and three-inch heels. We all know how uncomfortable heels can get, so when the pain started off like the usual pain you get from walking for hours in heels, I wasn't too worried.
One day, the pain got so bad that I had to ask my parents to bring me to the hospital.
A week after the wedding, I was still in pain. I went to the doctor and was treated for muscle strain, and I thought that my leg would get better from there. But one day, the pain got so bad that I had to ask my parents to bring me to the hospital.
Initially, the specialists treated it as myofascial pain syndrome. But when they did a Doppler scan, they found blood clots. I was scared, but they assured me that it was just blood clots and that they would be able to remove it, so I let relief wash over me.
I was brought inside the operating room for an emergency operation to remove the blood clots. When I was back in my hospital room two hours after the procedure, the doctors scanned my leg again—and found blood clots again. They rushed me back inside the OR for another operation. By then, the doctors wanted to amputate my leg, but my dad wanted a second opinion. So they ambulanced me from Baguio to the Philippine Heart Center in Manila.
But my leg was too far gone. At the Philippine Heart Center, I stayed one week in the ICU, spent three months in confinement, and had a total of 10 operations, three or four of which were amputations.
Continue reading below ↓
Recommended Videos
I was devastated. I was so young, and so worried about how my life would change. What would I wear? How would I play sports? What would people think of me? What would happen to my career? My plans? My dreams? The night before my first amputation, I broke down and cried the whole night.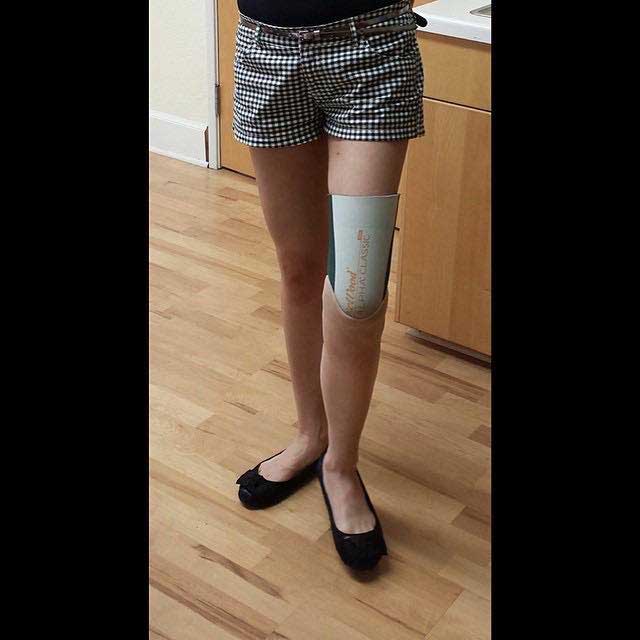 After the amputations, I started learning to walk with a prosthetic leg. It was physically uncomfortable, like learning to walk again for the first time, and it didn't help that I had to deal with people's stares as I did. But I tried to look at the bright side, and tried to be cheerful. If you saw me back then, I was often laughing.
What I didn't let on was that I felt incomplete—and not just physically. My doctor said I might be depressed. I didn't believe him, until the depression caught up with me.
Three years after the amputations, I was introduced to drugs which were not part of my medication. I got hooked. I became self-destructive. I took too much of them, was driving recklessly, and tried to commit suicide.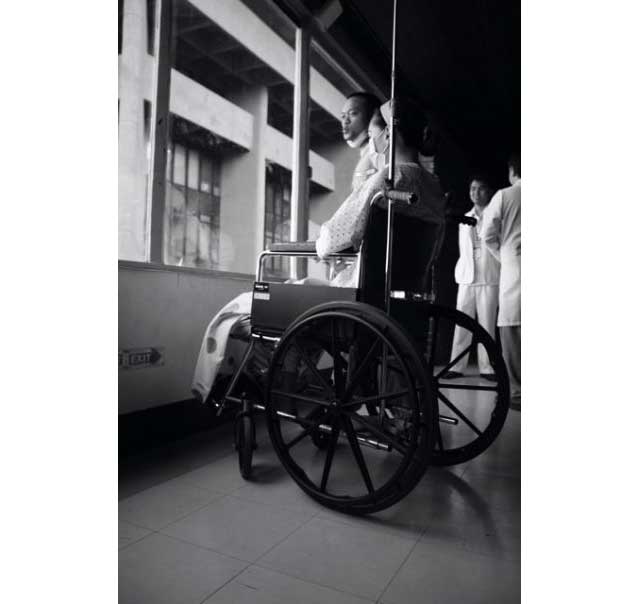 I was diagnosed with depression and substance use disorder. Much later, I would be diagnosed with bipolar disorder.
My trials didn't end there. Around the same time as the diagnosis, I complained to my doctors that I couldn't feel my other leg, and that I had been experiencing other unusual symptoms. My dad told them to run all tests on me. That's how I found out about the lupus.
After finding out I had lupus on top of everything else, I broke down and cried for an entire day. It seemed like everything was crashing down around me.
I realized that in the years since I lost my leg, I hadn't really been able to fully accept what had happened to me.
But when you're at the very bottom, there's no way to go but up. So I pulled myself back up.
I signed up for outpatient rehab treatment for my substance use and depression. During the treatment, I realized that in the years since I lost my leg, I hadn't really been able to fully accept what had happened to me. I hated myself for what had happened to me.
From there, I began to do more of the things that helped me heal. I started writing in journals and writing poems; they allowed me to be more honest with myself. After rehab, I got into sports again. I found that, besides keeping me physically fit, sports helped me deal with my depression and negative thoughts. I got into jiu jitsu, swimming, wall climbing, and shooting—yes, even with my leg!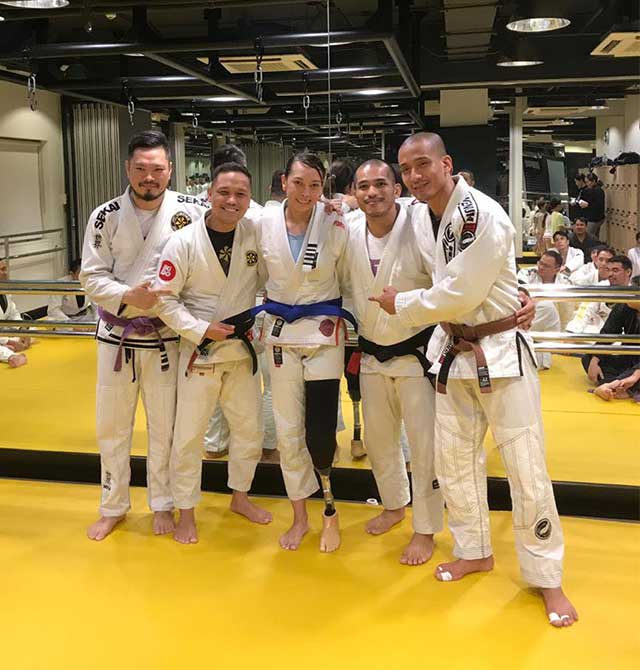 I also studied to be a counselor at the Center of Family Ministries at the Ateneo de Manila University, and took up Prosthetics and Orthotics at the University of the East Ramon Magsaysay Memorial Medical Center. I wasn't able to finish either program, but both helped me deal during the tough times.
Overall, I've become more sensitive to other people's suffering, because I know what it's like to be the one who suffers. I began to spend my birthdays with street children, sick children, and handicapped children.
Through everything, my family, my friends, and my boyfriend have been so loving and supportive. They never gave up on me, even when I was giving up on myself. In fact, my friends and my boyfriend were the ones who convinced me to open up about my struggles. They helped me realize that my story could help other people who are also struggling.
I took their advice, and recently, a friend and I launched an organization, TheseAbledPh, which aims to help PWDs like me get back into sports and into life.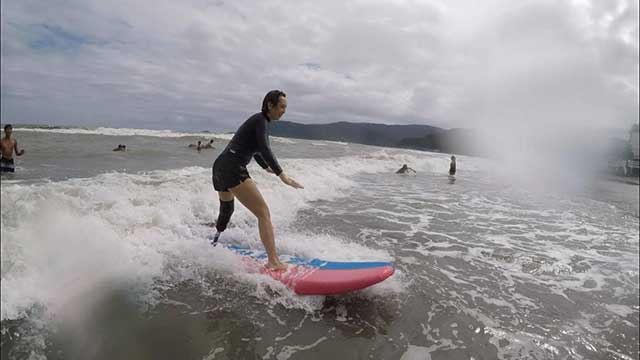 10 years since my amputation, I'm a different person. I no longer practice as a nurse, but work in the family business. I walk, drive, do sports, do everything with a prosthetic leg—and I've long stopped caring when people stare. I'm still active, although a little less so because the lupus causes me pain and fatigue. But I'm so much more determined to stay active, because I no longer take my body for granted.
10 years ago, I didn't just lose my leg; I lost the self-image and the career I enjoyed back then. But instead of looking at it as a definitive end, I learned to look at it as a challenge, a chance to change things about me. After all, the only limits we have are the ones we set on ourselves. I only have to look at myself in the mirror to see that.
EXPLORE COSMO