We in the Cosmo team are thrilled to finally get news reporter Atom Araullo as our Man On Fire because not only have we been fans of his since his 5 And Up days, we've also wanted him on our pages since he was named the "Cutest TV Newsman in the Philippines." We were looking forward to meeting the dedicated and captivating journalist, and we were even more smitten when he turned out to be extremely charming and funny as well!

If you've already read his fool-proof dating advice in this month's feature, "How To Score A Second Date," you must have seen his select answers to our Cosmo quiz. Well, we've got an extra treat for you this month, because we're revealing his complete quiz answers right here--in his own handwriting! Find out his celebrity crush, his biggest fear, and the best relationship advice he's ever received in the form below, then launch the gallery to see exclusive outtakes from his shoot!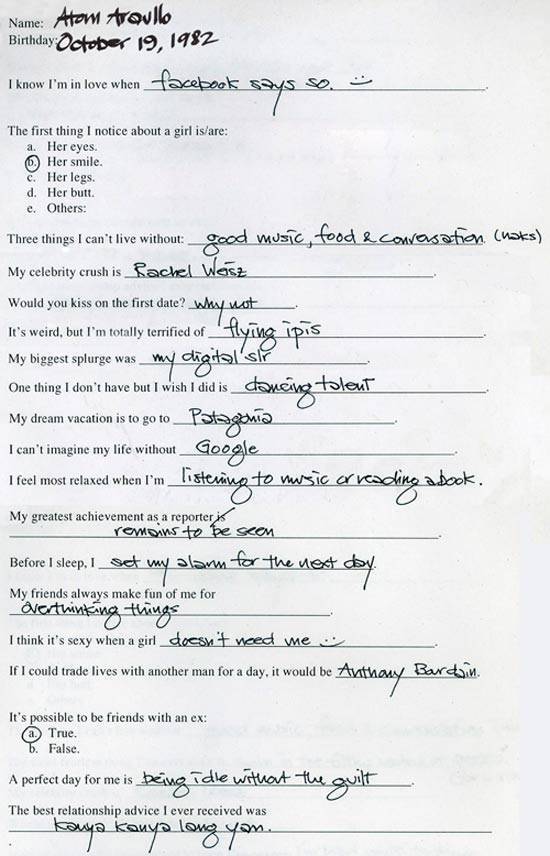 Grab a copy of the April 2012 issue of Cosmopolitan Philippines with Marian Rivera on the cover--in stands now! Flip to p.58 to read Atom's article "How To Score A Second Date"!
Continue reading below ↓
Recommended Videos
1918