Like most Cosmo readers, you no doubt strive to leave your mark in the world...as well as on your man. What we mean is, you're not content with giving your guy just any ol' experience in bed. Instead, you want to top his best-ever list and permanently tattoo yourself into his brain as the chick whose sex techniques brought him unparalleled, knee-buckling bliss.
To help you earn unforgettable status, we polled more than 1,000 red-blooded guys to find out exactly what bedmate traits leave them awestruck.
Continue reading on the next page[nextpage]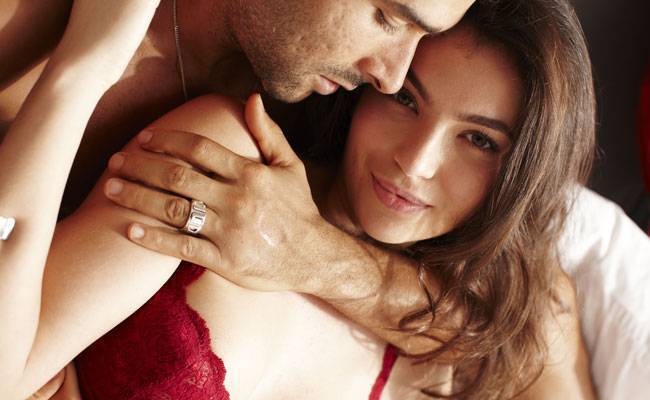 LUST-WORTHY TRAIT 1: "She Knows How To Build Anticipation"
"Before we part, my girl will come up behind me while I'm busy dressing up and play with my package," says Roy, 30, telecom employee. "Then, she kisses me good-bye and flies out the door. For the next several hours, all I can think of is how we're going to continue the action next time."
Continue reading below ↓
Recommended Videos
Few guys have the self-control to create this kind of erotic anticipation on their own—when they get excited, they want to get busy right there, right then. That's why most really dig it when a woman teases and tantalizes them. "Show him how much more passionate a drawn-out lust session can be and he'll credit you forever with deepening his sex life," says sex therapist Rebecca Rosenblat, author of Seducing Your Man.
And then there's the payoff when he finally does boil over: a super-intense orgasm. "I dated this chick who tormented me one night with stop-and-start sex—I'd be ready to climax, but she'd grab my butt cheeks and tell me to hold still, keeping me right on the edge," says Steven, 28, dentist. "Then we'd resume, and a minute later, she'd hold me still again. It was sweet torture, but in the end, I had the most powerful orgasm of my life."

Continue reading on the next page[nextpage]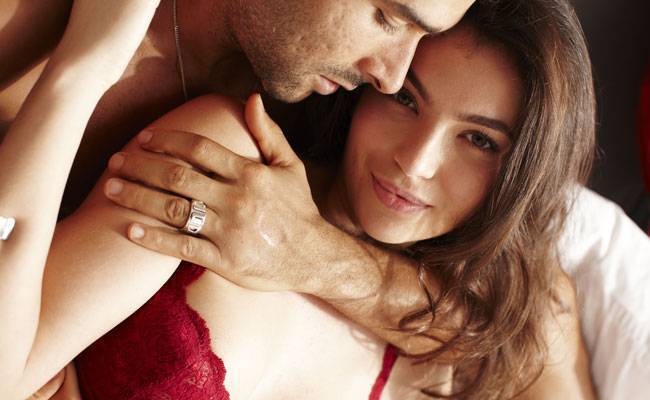 LUST-WORTHY TRAIT 2: "She Makes Sex Fun"
Sack sessions can be soulful, intense, and deep. But c'mon, not every ­moment has to have the sexual energy of a Justin Timberlake or Rihanna song. In fact, guys wish that more chicks would acknowledge the lighter side of nooky. ­Mark, 30, account executive, breaks it down: "Sometimes funny things happen—like one of you emits a noise or tumbles off the bed. If I'm with a girl who can't let these kahiya moments roll off her back, it's lame."
Making sex fun isn't just about acknowledging blunders but creating a sense of silliness. "Men love being playful, so getting goofy between the sheets will leave him feeling at ease with you," says Yvonne K. Fulbright, PhD, author of Touch Me There! "Jana will tease me by pinning me down on the bed, pretending to wrestle with me, and I wrestle back with her," says Vic, 31, banker. "It's immature, but I like kidding around like that."
Bryan, 25, marketing associate, adds: "Instead of going all serious on me, my girlfriend does this cool thing after I give her oral where she'll look into my eyes and break out in a cross-eyed grin, which makes me laugh. Most girls would be too insecure if a guy laughed after such an intimate moment, but it's just a reflection of how much fun we have pleasing each other."

Continue reading on the next page[nextpage]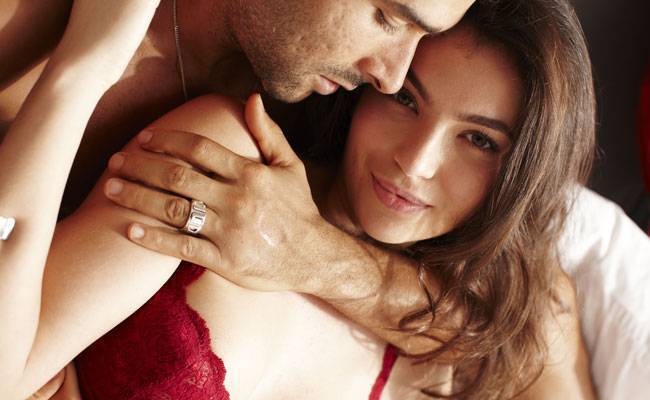 LUST-WORTHY TRAIT 3: "She's Really, Really Enthusiastic"
Quick—when was the last time you jumped your guy? You may be wondering, Who the hell keeps count? But he may. "Guys are thrilled when a woman initiates sex because it shows how excited you are to be with him, and enthusiasm is a huge ego booster," says Sandor Gardos, PhD, founder of mypleasure.com. Plus, it gets boring always being the aggressor—all the more reason to throw him onto the bed and have your way with him or whisper one morning before work that you need satisfaction ASAP.
You can also convey your exuberance by responding to every touch and kiss you two share, as 24-year-old Don's fiancée does. "Carina is generally low-key, but in bed, she gets very primal. As things heat up, she'll throw her head back and dig her nails into my skin. When she unleashes her wild side, I feel like the man."
Another option: Show off your erotic enthusiasm outside the bedroom. "When we're out together at a restaurant or with friends, Elena will put her hand in my back pocket and grab my butt, or she'll sit in my lap, shifting herself against me," says BJ, 23, law student. "It's like she can't wait to get me alone, which makes me want to be alone with her even more."

Continue reading on the next page[nextpage]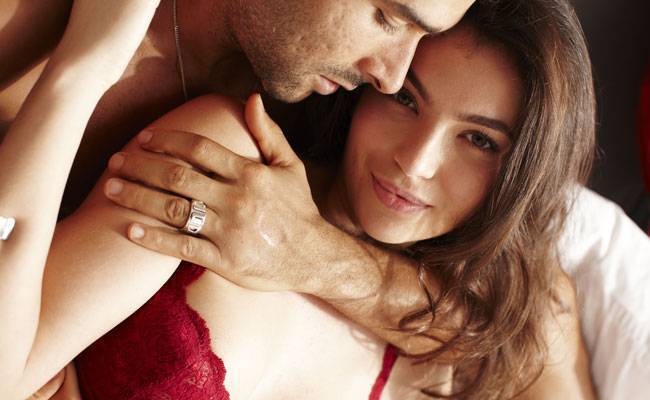 LUST-WORTHY TRAIT 4: "She's Not Body Shy"
"I'll never forget this one girlfriend I had who loved doing it in the middle of the day with the light streaming through the window," recalls Paul, 30, database encoder. "I got to view so much of her body—every drop of sweat and every groove of her skin, which was the hottest sight. It was so different from the way it is with most women, who do it with the lights dimmed."
Guys gave it to us straight: Body confidence is hot. Basically, they want you to be self-assured enough to show off more of yourself, and they don't like having to ease your fears about your butt being too big or your puson being a turn-off.
The typical man isn't detail-oriented enough to notice these so-called flaws unless you draw attention to them. "That's why a confident woman who acts like she's sexy is sexy to men," says Daniel Amen, MD, author of Sex on the Brain. It's all about your mindset, not your measurements.
Take it from Sonny, 28, travel agent: "The first night I spent with my fiancée, the sex was out of this world…and I realized it had to do with how comfortable she was naked. We did it every which way, and she had no inhibitions about being so exposed. I'm getting turned on just thinking about her!"

Continue reading on the next page[nextpage]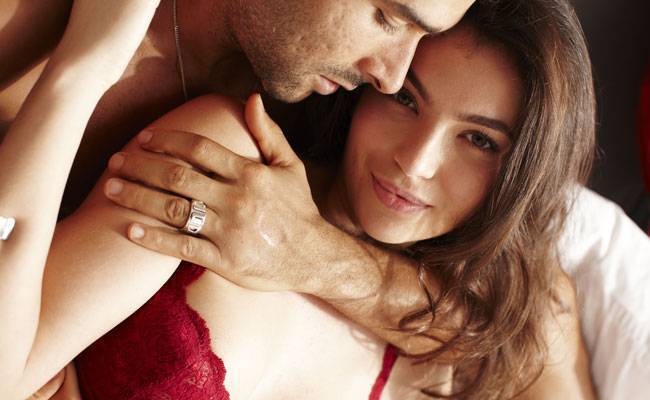 LUST-WORTHY TRAIT 5: "She Tells Me Exactly What She Wants"
The average dude's number one nooky goal is to make you shiver and quiver, which is why men wish more chicks would clue them in to the specific touches and moves they crave.
"When women are quiet about what gets them aroused, guys are forced to guess—leading to a ton of anxiety," explains Michael Bader, DMH, author of Arousal: The Secret Logic of Sexual Fantasies. "A girl who tells him what she desires helps him be a better lover, which is what he wants."
But speaking up in detail can be tricky. If you focus on what he's doing wrong, you might make him feel insecure. And if you're too subtle, he may not get the point. So try this technique that 25-year-old Jay's girlfriend developed. "The first several times we slept together, she'd direct me with sexy positive statements: 'That's it; now you've got it; like that...more.' It's like the way a good coach coaxes a player, with encouragement and flattery."
Or use the system Tim, 22, grad student, and his girl devised. "If she wanted me to go faster, she'd say fast. Instead of deeper, she'd moan deep. It's less like taking orders and more like a game."

Continue reading on the next page[nextpage]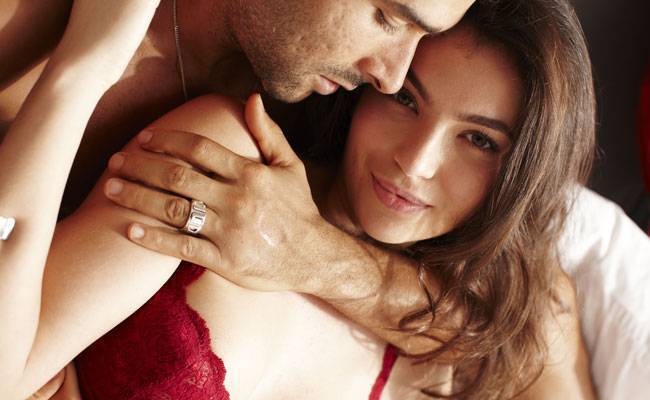 LUST-WORTHY TRAIT 6: "She Has a Signature Move"
Leo, 32, entrepreneur, can't get enough of the extra twist his girl does in the middle of woman-on-top. "While she's thrusting against me, she'll suddenly cross her left ankle over her right and resume the action. The way I fit into her is so different and erotic, I can only last for a few seconds. I've never been with a girl who did anything like it."
Just as a signature fashion style will make you stand out in a crowd, a signature sex move will propel you to the forefront of a man's booty memory bank. "No need to invent an entirely new position; just personalize a specific trick so it becomes yours," explains sexuality educator Jamye Waxman, author of Getting Off: A Woman's Guide to Masturbation.
To cultivate your own sex specialty, identify what you're good at—like that you're super-flexible and can get into some limbolike positions or you have a hand technique that makes your man's knees weak.
You could also create a move around the body part of yours he lusts for most. If he's crazy about your breasts, run them across his body from head to toe. He loves your legs? Slick them with baby oil and hang them around his shoulders. You'll know you've struck gold when, post-climax, he just stammers your name over and over and over.