Do you ever wonder if your friends who do yoga have hotter sex than you just because they can contort their bodies in different ways? They probably might, actually. But that doesn't mean that girls like you who aren't flexible can't have your share of kinky romps. Since hot sex isn't just for the acrobats and the dancers out there, here are kama sutra positions you can and would want to do: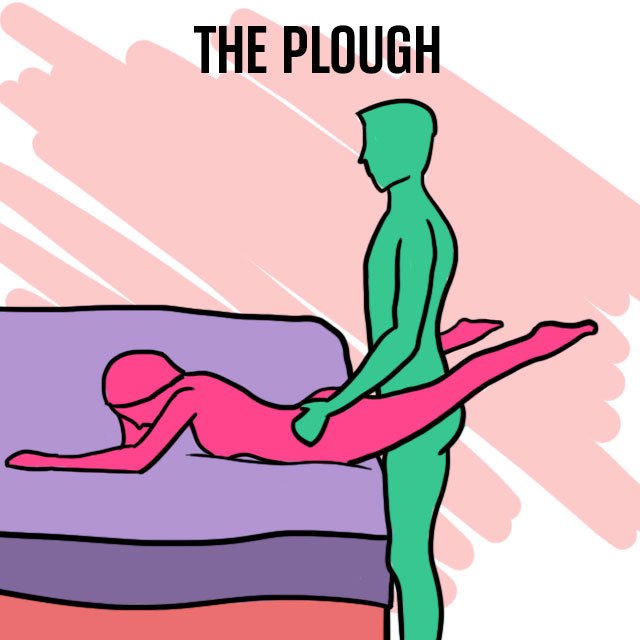 The Plough
This is a more doable version of the Wheelbarrow, where your legs are wrapped around the hips of your guy (who is standing up) and you have to support your weight with your outstretched arms on the floor.
Continue reading below ↓
Recommended Videos
How: Lie down with your belly on the bed and with the lower half of your body off the mattress. Your guy goes in between your legs, and holds your thighs up to his hips for support.
Why do it: While having sex in this position, you'll be tensing your leg muscles, which tightens your vagina and makes you feel his penis more. Some of you can orgasm easily this way too.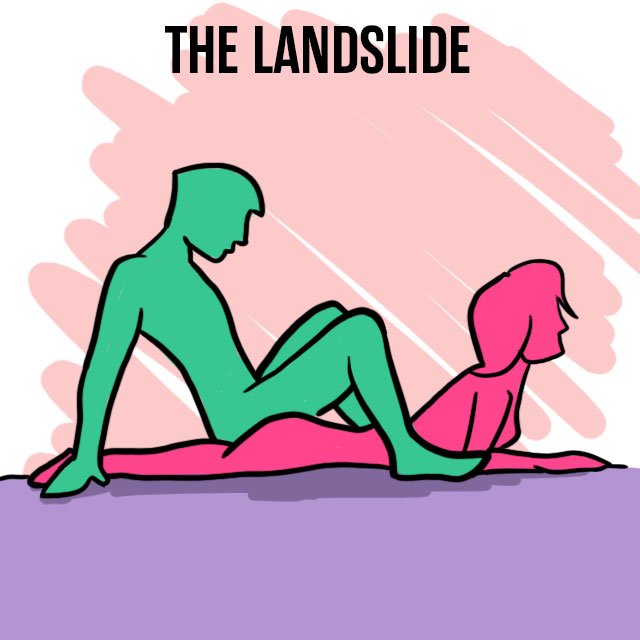 The Landslide
How: Lie on your tummy on the bed with your arms supporting your chest up. Your guy, slightly leaning back, sits on you with his legs spread wide and his knees bent.
Why do it: This will stimulate your G-spot especially if you press your legs together.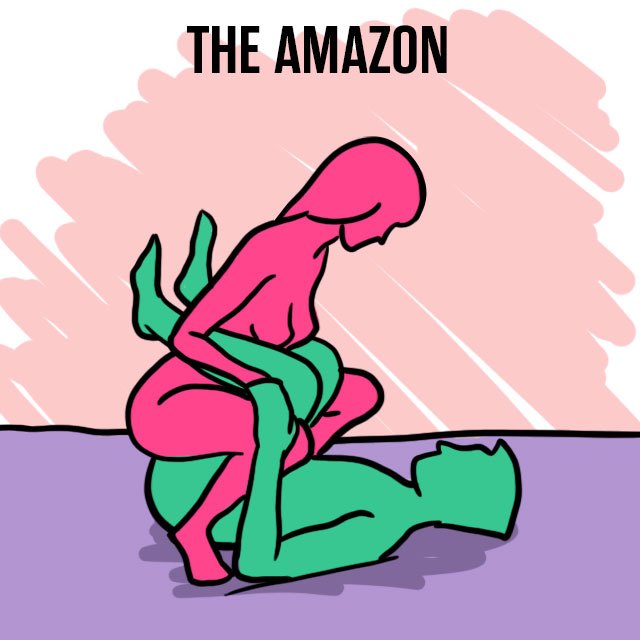 3. The Amazon
How: Your guy lies down on his back with his knees to his chest. Adjust his penis so that it points under his legs. Facing him, squat and rock back and forth.
Why do it: The Amazon is arguably the closest position you'll get to reversing roles, with you now feeling like the powerful one, thrusting away. If you're curious about how it's like to peg or to just be the dominant one during sex, this position is worth trying.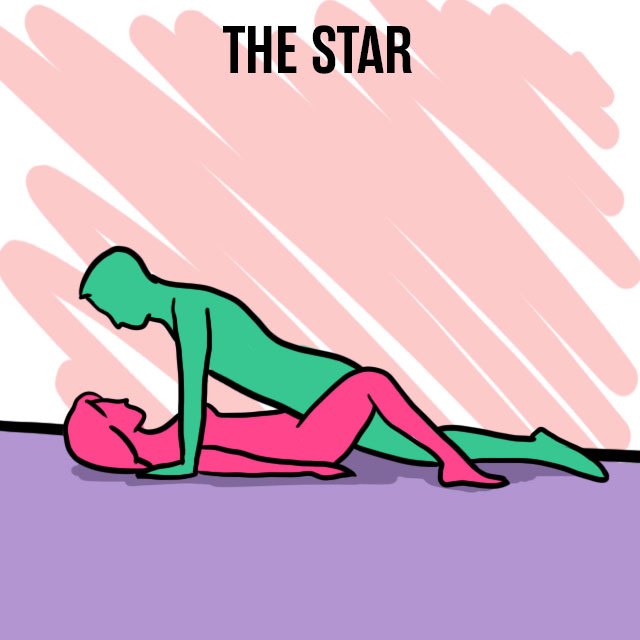 4. The Star
How: Lie down on your back with one of your legs bent and the other straight. Your guy kneels between your legs. One of his legs goes under your bent leg, while his other leg goes over your outstretched leg.
Why do it: Your guy can penetrate you deeply in this position, intensely stimulating your G-spot and clitoris. While having sex in this position, your partner can lift your bent leg for a whole other sensation. His hands are also free to fondle you wherever you want him to.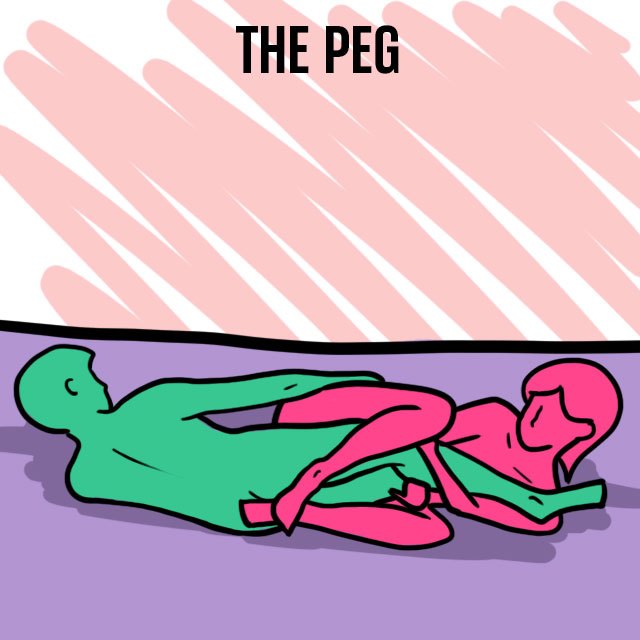 5. The Peg
How: Lie on your side in a fetal position, and let your guy lie on his side facing you but upside down. Have his legs stretched out between your legs, and embrace his legs. (Think reverse cowgirl, but sideways.)
Why do it: While having sex, he can caress or play with your butt and your clit.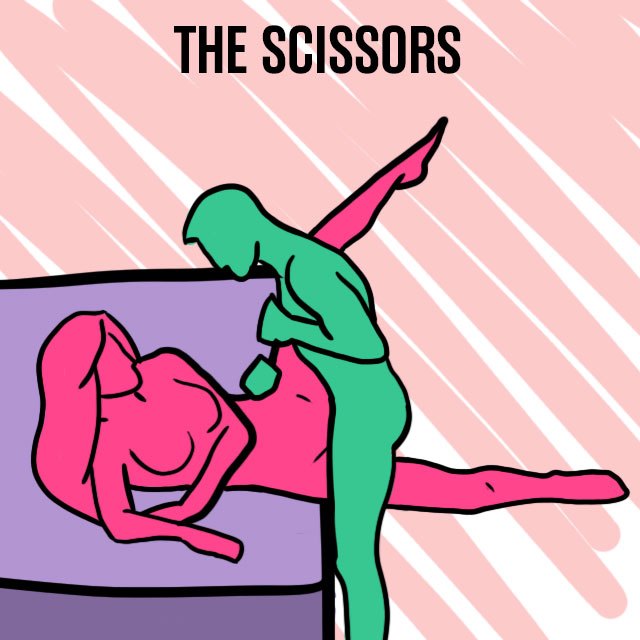 6. The Scissors
The actual kama sutra position is called "Suspended Scissors." Here, the woman supports her upper body with only one arm pressed against the floor.
How: Lie on your side on the bed but with your legs extending beyond it. You guy stands with his legs flanking your leg that's nearer the floor. He supports your other leg up.
Why do it: The Scissors lets you tilt your body in many ways, so you're bound to find several angles that will give you so much pleasure.
Follow Stephanie on Instagram.