If you're aiming to be more sexually adventurous this year, there are plenty of sex positions for you to conquer. Use this as a cheat sheet when you want to make things steamier in the bedroom (or any other room of the house):
When you're craving a little more than vanilla: Missionary Impossible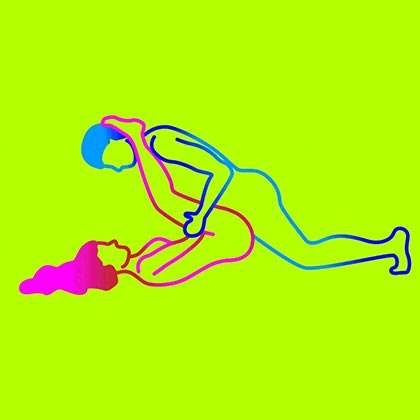 All the passionate eye-gazing and thrusting is bound to keep things thrilling. Step it up a notch by raising your legs and letting him penetrate in this position.
When the classic missionary needs a little kick: The Star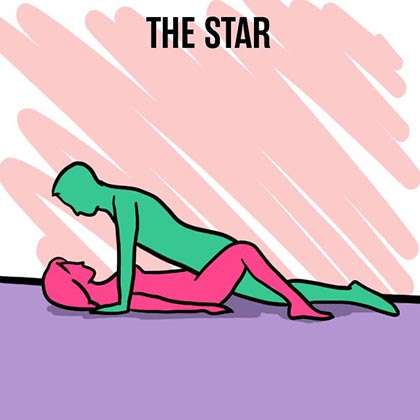 Here's another way to spice up the usual. Simply let one of his legs go over your outstretched leg, while the other goes under your bent leg, which he can even lift for deeper penetration.
When you want to give him a mind-blowing blow job: The VIP Section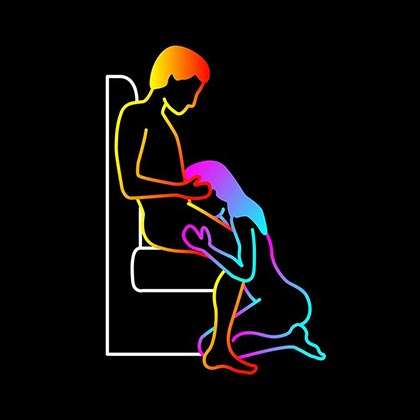 Every epic blow job starts with some (or a lot of) foreplay. Let him enjoy the best guest treatment by sitting him down on a cozy couch. Undress him slowly while kissing him here and there before you give him show-stopping oral.
When he insists on oral sex to make you orgasm: The Wakeup Call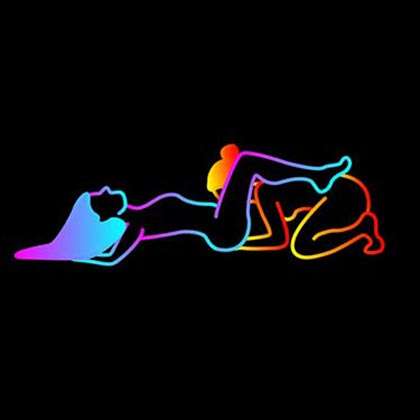 Now here's an alarm you won't be snoozing multiple times in the A.M. Tell your partner to take it slow, and keep it steady until you're ready to ~*slay*~ the day.
When you can't be bothered to get off the couch: The Greasy Spoon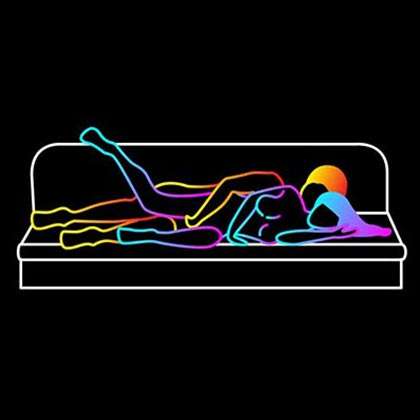 Couch sex and spooning can be more intense with one simple move: hooking your upper leg over the back of the sofa. If you want more stimulation, go ahead and rub your clit, or guide your partner to do it for you.
When you have the house all to yourselves: Backstairs Boogy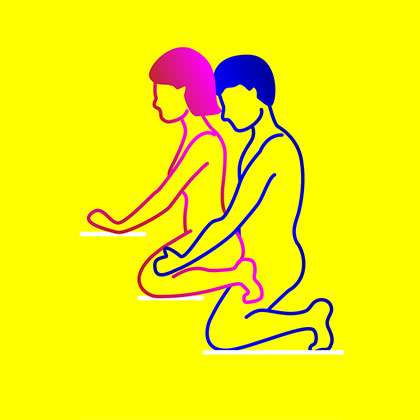 When the bedroom, the shower, and the living room seem too vanilla, do it on a staircase. For deep penetration, make sure he holds on to your hips with every thrust, and make sure you hold on to the stair's handrails!
Getting him in a seated position makes the height difference less intimidating (and makes the love-making more intimate). Be in charge by kneeling over his lap and grinding as you please, and keep him from finishing too fast by very gently tugging on his balls. (Remember: Be. Very. Gentle.)
When your partner has a long penis: The Snooze Alarm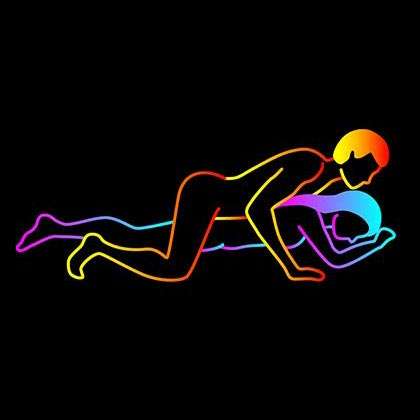 Entering you from the back shouldn't be a challenge with him being, err, gifted, and all. If he's a little too well-endowed and the penetration starts hurting a bit, just tilt your hips forward.
When your partner's penis isn't that long: The Knocker Rocker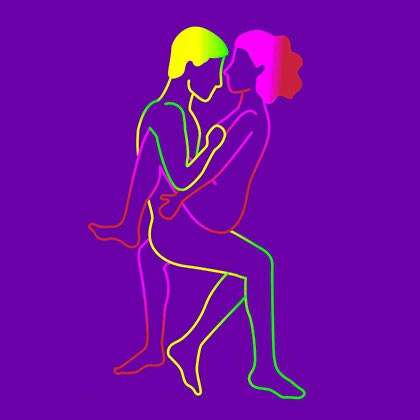 Pull this off by lying on your sides facing each other. Cut the distance between the two of you by wrapping your upper leg and arm around his torso.
When you're in the mood for shower sex: The Super Soaker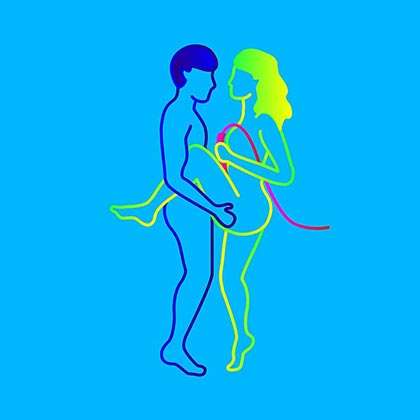 Standing sex in the shower couldn't be any hotter. But a simple addition of the handheld showerhead directed between your legs will make the wet 'n wild experience even more amazing.
When you're not so flexible: The Landslide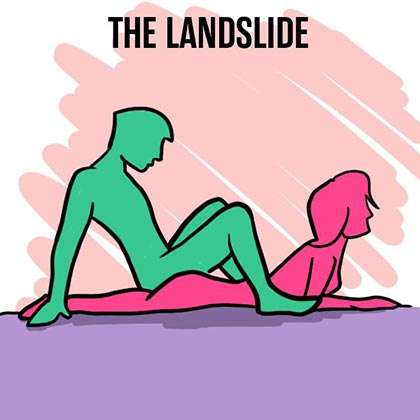 You just need to lie there, really. But if the stimulation isn't enough, let your partner cup your breasts or butt while penetrating you deeper every damn time.
When you're ~*extra*~ flexible: Arc de Triomph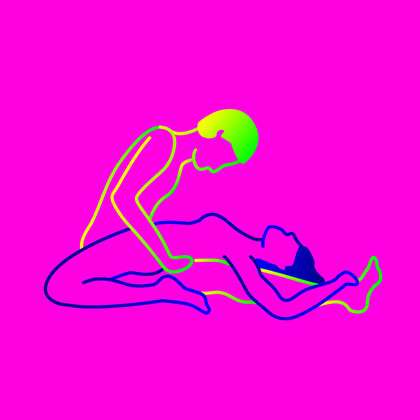 All those classes on ballet, Pilates, yoga, Barre3, or whatever else will have a lot of merit on your sex life. They especially help in executing this daring move like it's NBD.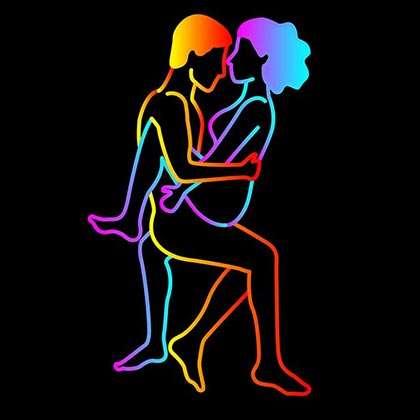 Just wrap yourself around him while lying in bed, and start grinding. No fuss, no frills—just an extra intimate way to start or end the day.
When you're both full and tired: Get Stuffed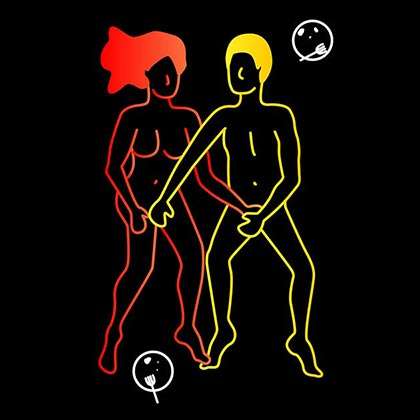 After a long day at work and a big meal for dinner, you both don't need all the effort the usual sex positions require. How about a round of mutual masturbation for dessert?
When your horniness knows no bounds: The Selfie Stick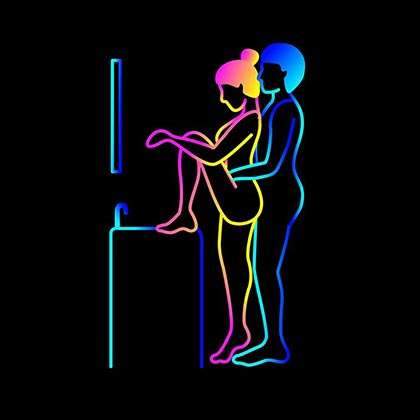 Mirrors in bathrooms would be a godsend in this case. Imagine how turned on you'll be as you watch yourselves as he enters you from behind.
When you're ready to try an advanced sex position: V for Vixen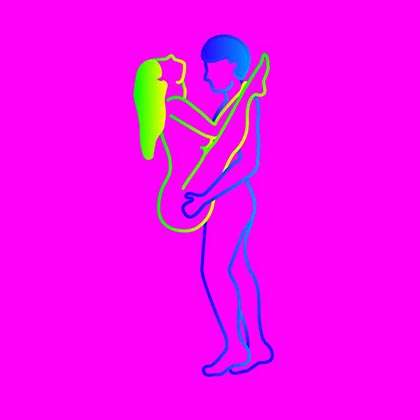 You need equal parts flexibility and boldness to pull off this move. It's best and most safely done with your back pressed by your partner against a wall.
When the "advanced" sex position seems too easy: The Erotic Accordion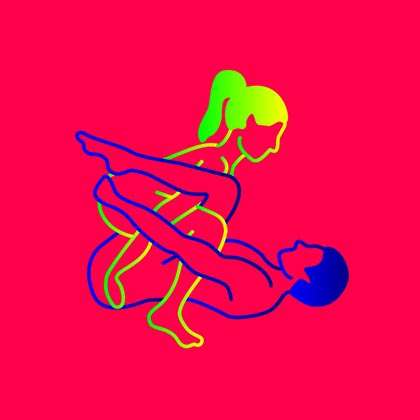 How about this complicated-looking but oh-so-fulfilling tryst? Remember: The key is for you to squat and straddle him and for him to bend his knees and keep it as close to his chest as possible for maximum penetration.
When you ~*need*~ to go deep: Deep Impact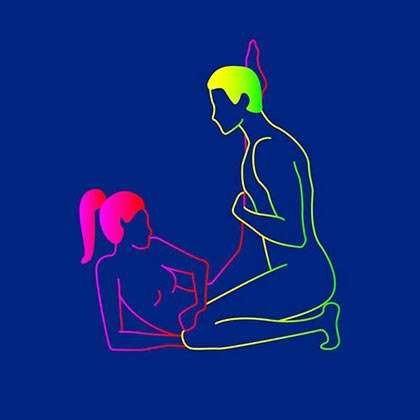 This is what you need when you're looking for some leg-popping love-making. It's like giving the scissors a thrilling twist by making him enter you from a kneeling position. Enjoy.
Which ones are you excited to tick off your 2019 bucket list?
Follow Ginyn on Instagram.