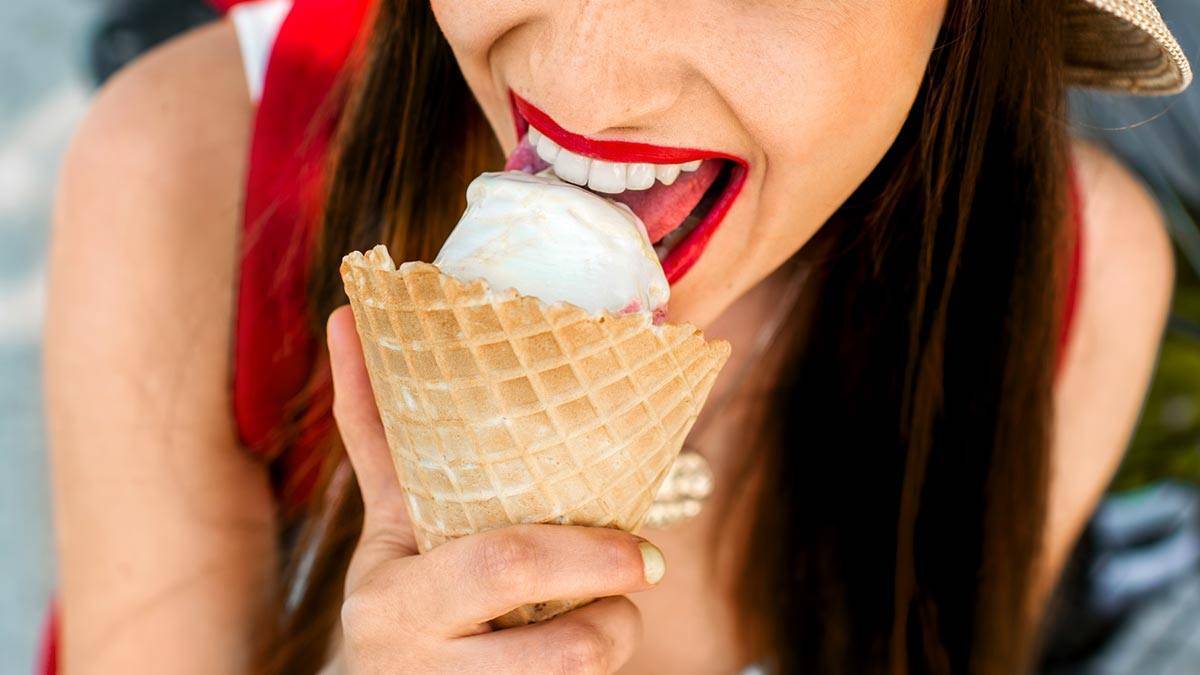 The great thing about buttplay is that everyone can participate. No matter your gender or sexuality, everyone has a butt and is free to take part in the joys of the anus. Analingus is basically a fancy word for rim jobs, or when someone uses their tongue to stimulate the opening of the anus. Here, two guys explain what it is they love about getting rimmed.
How old are you?
Man A: Thirty-nine.
Man B: Twenty-four.
Do you date men, women, or both?
Man A: I date women. I'm married, but we have an open relationship.
Man B: This is 2017, we are in a golden age of sexual freedom, and I'm not here to set hard boundaries on where I lay. That considered, I have only dated women at this point in my life, but if you possess a tongue the likes of Zeus' and you have a one way ticket to my love.
When (and how) did you first realize you enjoyed receiving analingus?
Man A: I discovered I liked it from my (now) wife giving it to me. It was the first time I had ever received it, and it gave me quite a bit of pleasure.
Do you also enjoy giving analingus? Which do you enjoy more, receiving or giving?
Man A: I do enjoy giving, and probably give more than I receive. I guess I'm more of a Santa Claus type, believing it is better to give than to receive.
Man B: As my parents like to say: Give the world your love and you will be rewarded ten fold. I'm a firm believer that if you're going to ask for a favor, you better be willing to return the favor. That being said, giving someone else a back massage may be rewarding, but getting a back massage is pure bliss. The same applies to this scenario.
What is it that you like about receiving analingus?
Man A: I like the feeling; it gives more stimulation than almost anything except a tongue on my frenulum.
Man B: There's a combination of the physical sensation and the idea that I'm breaking some unspoken "social rule" that gets me going. Aroused. Turned on. Whatever you want to call it. It's a sensation more satisfying than drinking water after a chewing a piece of spearmint gum, and I encourage everyone looking for a little exploration to give it a whirl.
What differentiates a good received analingus experience from a bad one?
Man A: I really couldn't say. Teeth, I guess?
Man B: Generally speaking if the thought is there, I've never experienced someone do it "wrong." That being said I have to admit, at times the bum is sore, or tired, or angry. Then a behind becomes less ripe for the picking. Less, shall I say, primed for the passage.
Long shot, but can you orgasm from solely analingus?
Man A: I can't. Or at least, I haven't yet.
Man B: I've never been much for showmanship, and generally stick to the "old-fashioned" techniques, but I will say that a rear tongue lashing speeds up the process.
Do you also enjoy penetration while receiving analingus, or just analingus?
Man A: Well, I do love being penetrated, and my wife and I have a strap-on that she uses. We haven't used the strap-on while she licked me, but we do have a few toys that I suppose we could use.
Man B: I've always been a fan of the phrase 'out with the old and in with the new' and that definitely applies to my hole life. That being said, I'm a sensitive guy and there is such a thing as too much of a good thing if you catch where I'm coming from.
How do you bring up analingus in your sex life with new partners?
Man A: I haven't, actually. My wife and I do it, but that's not something I do with outside partners.
Man B: It completely depends on who it is. Some people, while great to be around, are a little more reserved when it comes to discussing things sexually, and so bringing up the topic has to happen later, or not at all in some cases. Other times when you click really well with a person nothing is off limits, at least to bring up. Feel them out before they do the same to you.
What's the best/worst reaction you've had from someone?
Man A: The only reaction I've had is that she loves giving me something that gives me that much pleasure. That's a mutual feeling, as it should be.
Man B: The worst would probably be a reaction of disgust, but that's just a quicker way to find out that the person may not be the right fit for me—what's the value in having the wrong key for your lock? Not to say that's the only thing I look for, but it's definitely taken strongly into consideration.
Do you have any advice for people who are considering performing analingus on their partners?
Man A: Showers are your best friend. I've heard of people who don't mind a little, um, matter, but none for me, thank you very much.
Man B: You should probably have a discussion before-hand. Obviously there can be a good deal of excitement to be had in surprising him, but if you do, just be warned that you could be in for any number of surprises of your own.
Follow Carina on Twitter.
***
This article originally appeared on Cosmopolitan.com. Minor edits have been made by the Cosmo.ph editors.
Recommended Videos