One of the many reasons why we love Sandara Park is because of her impeccable style. If you take a look at her IG account, you will see how her sartorial choices can go from cute and casual to elegant and posh, and she looks good in everything.
You'll also notice that Dara is a fan of expensive fashion pieces. We mean, with her jaw-dropping net worth and massive sneaker collection, we're not even that surprised anymore. 
Here, six of Sandara Park's outfits and how much they cost:
1. Balmain Short Black Wool Dress with Gold-tone Buttons
Price: $ 2,595 (around P126,400)
Who doesn't love dresses with pockets?! Bonus points if it's as gorgeous as this one from Balmain! Dara wore this black number during Gentle Monster's Haus Dosan launch, which was also attended by other Korean celebrities and influencers.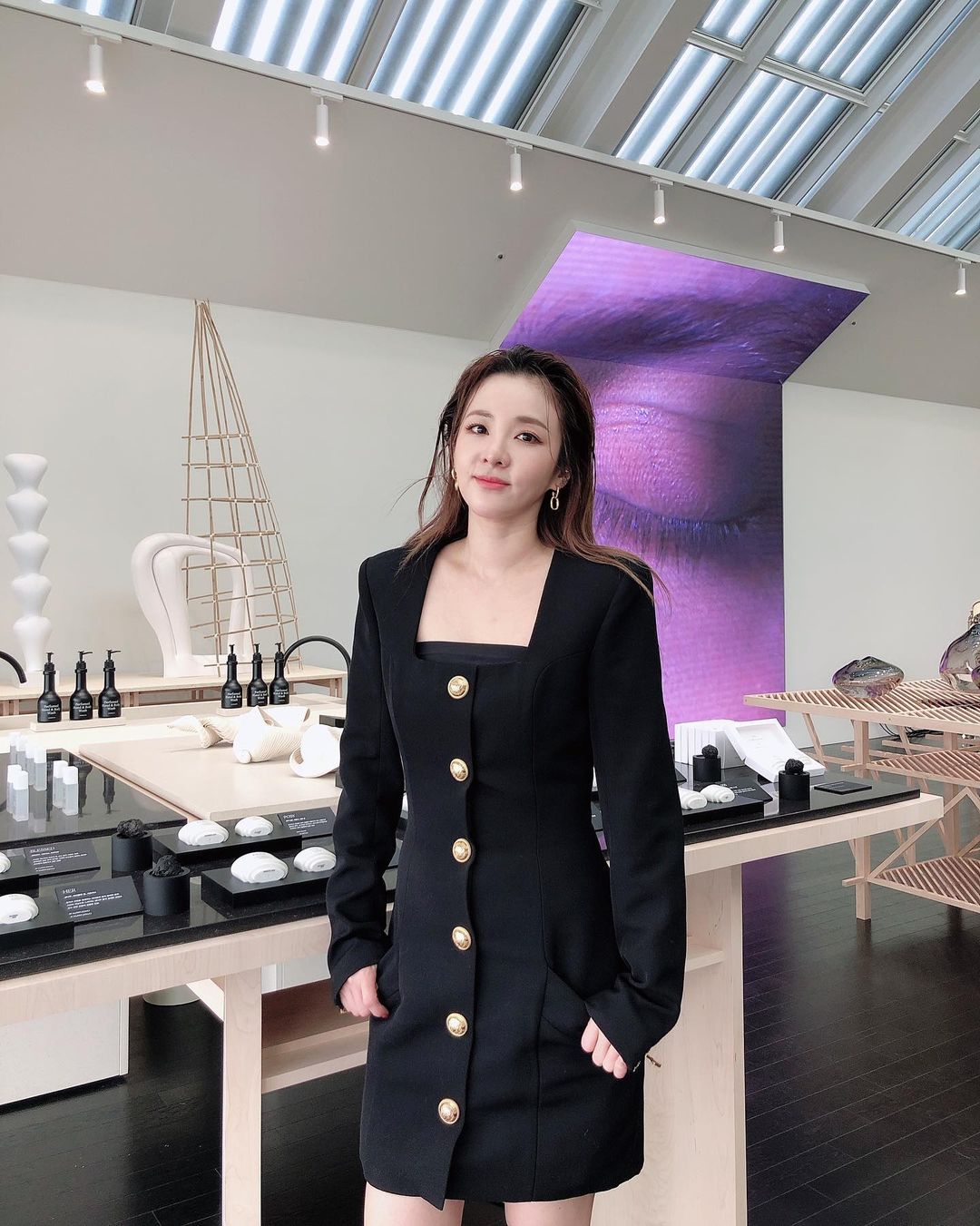 2. BAPY x KHRISJOY Contrast Patchwork Down Jacket
Price: $1,540 (around P75,000)
We're loving all the colors, plus don't you think that Dara looks super cozy in this outfit? According to its website, the BAPY and KHRISJOY jacket is "structured in a padded profile and crafted with contrast patchwork details for an elevated look." The cold will never bother us with a winter essential as trendy as this!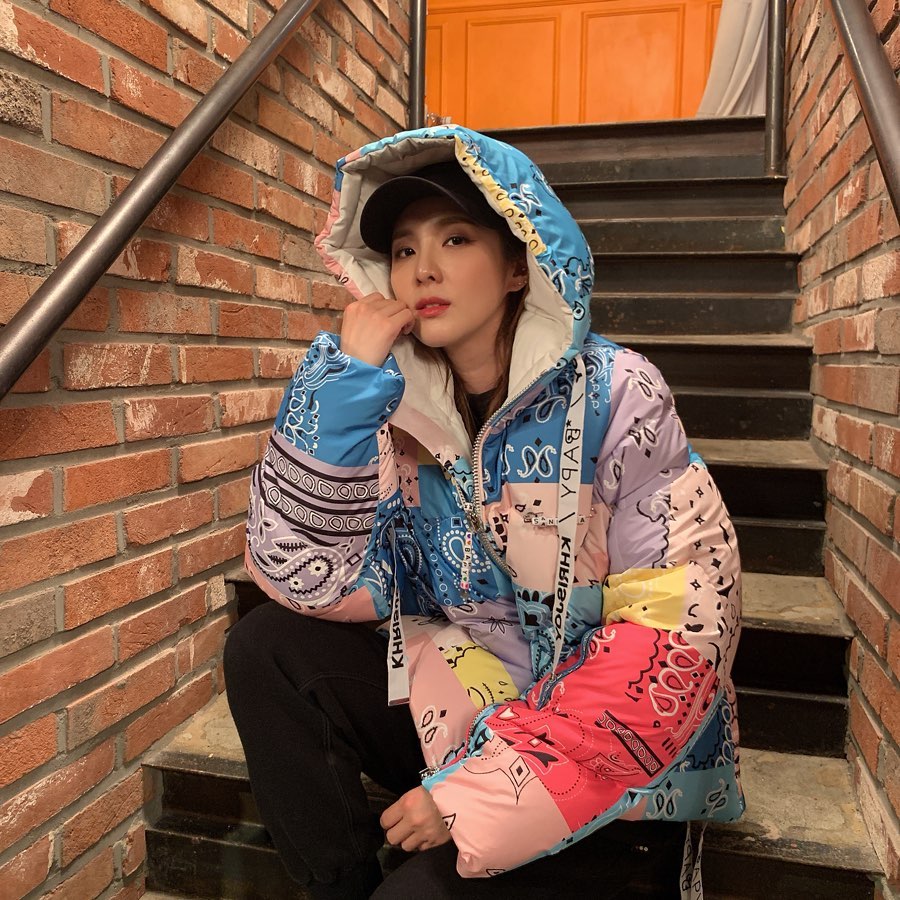 Continue reading below ↓
Recommended Videos
3. Self-Portrait Black Velvet Diamante Mini Dress
Price: $487 (around P23,600)
We all know that Dara is a variety show queen and in an episode of Idol League, she sported this black mini dress from the London brand Self-Portrait. This exudes just the right amount of quirky and formal, and is perf for any event!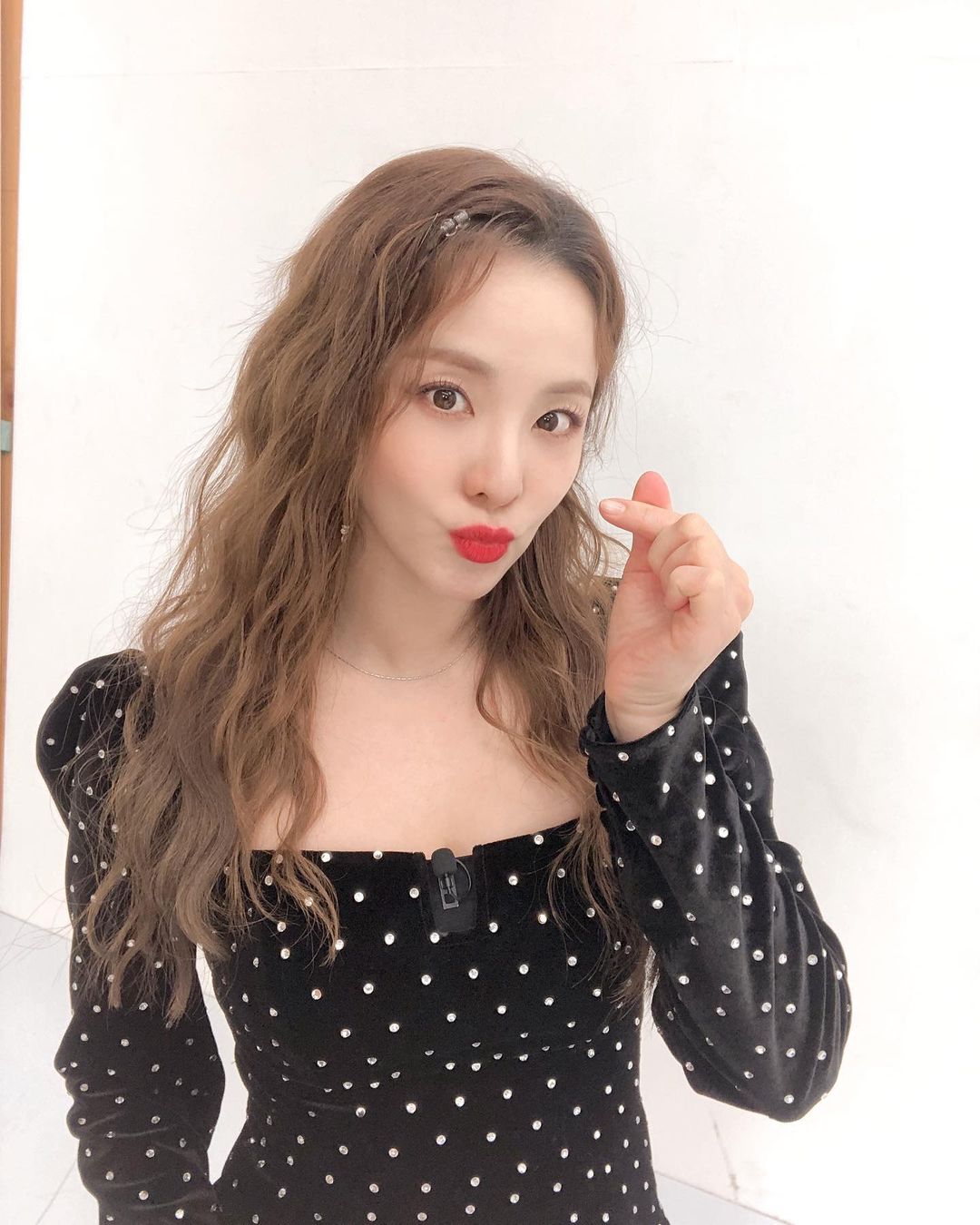 4. Nike NOCTA Collection
Price: NOCTA Puffer Jacket - $400 (around P19,400), NOCTA University Gold Hoodie - P4,995, NOCTA University Gold Fleece Trousers - $4,295
Dara went for a head-to-toe Nike look in this outfit! Did you know that she customized those pair of brightly-colored sneakers? It even has a drawing of Dara with her iconic palm tree hairstyle!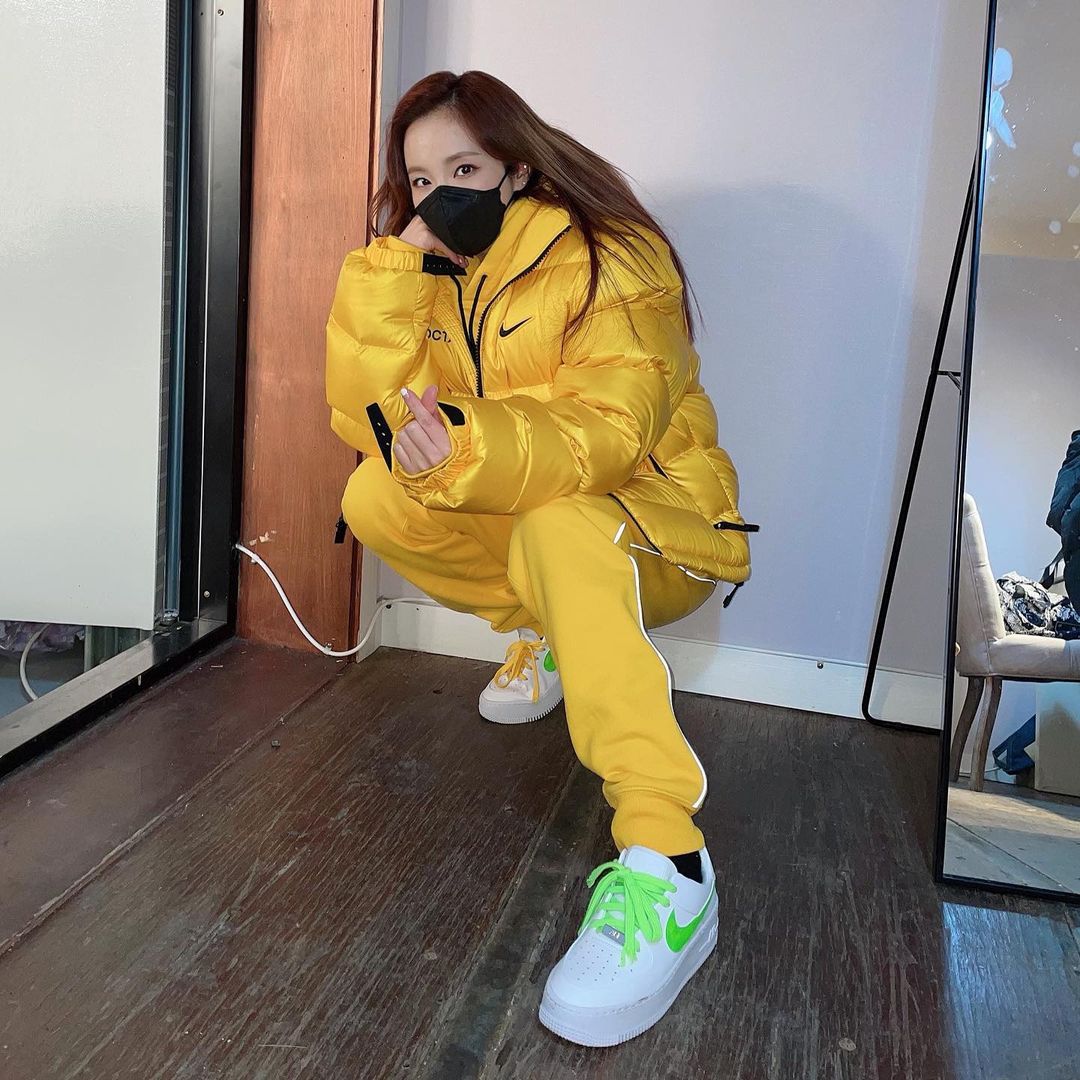 5. Stretsis Rosie Kitten Suit Dress
Price: $605 (around P29,400)
How adorable is this lavender dress with kittens and roses printed on it? We'd definitely cop not only this OOTD but also Dara's hairstyle for that all-around cute look! There's also a green version of the dress with a peter pan collar.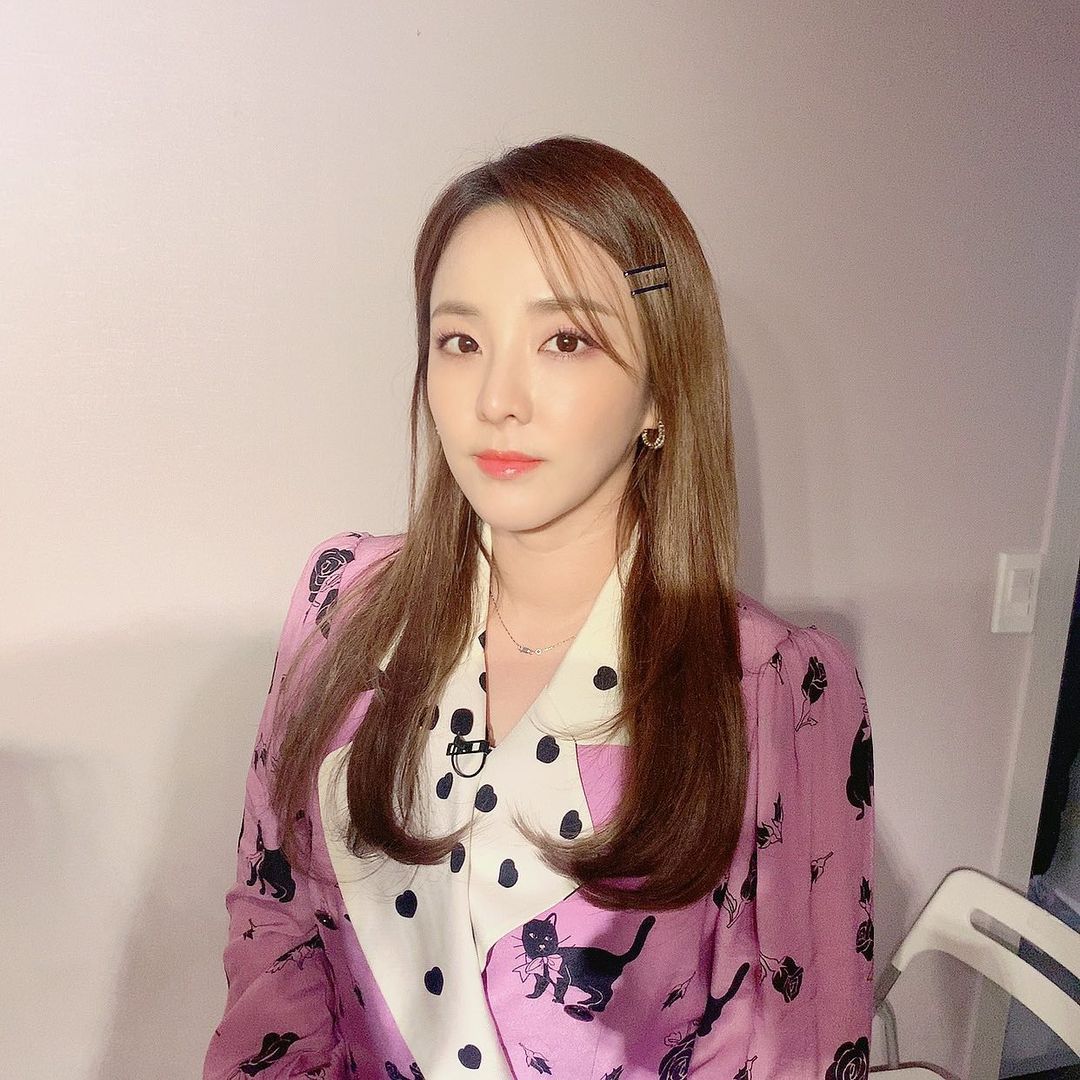 6. Acne Studios Leather Biker Jacket + Burberry The Mid-length Chelsea Heritage Trench Coat
Price: Leather Biker Jacket - $1,550 (around P75,500), Trench Coat - $1,990 (around P97,000)
Queen of street style! She paired this monochrome outfit with her Converse x Feng Chen Wang's High Concept 2-in-1 Chuck 70, which costs $184 (around P9,000). Now if you're going to compute the amount of her entire OOTD...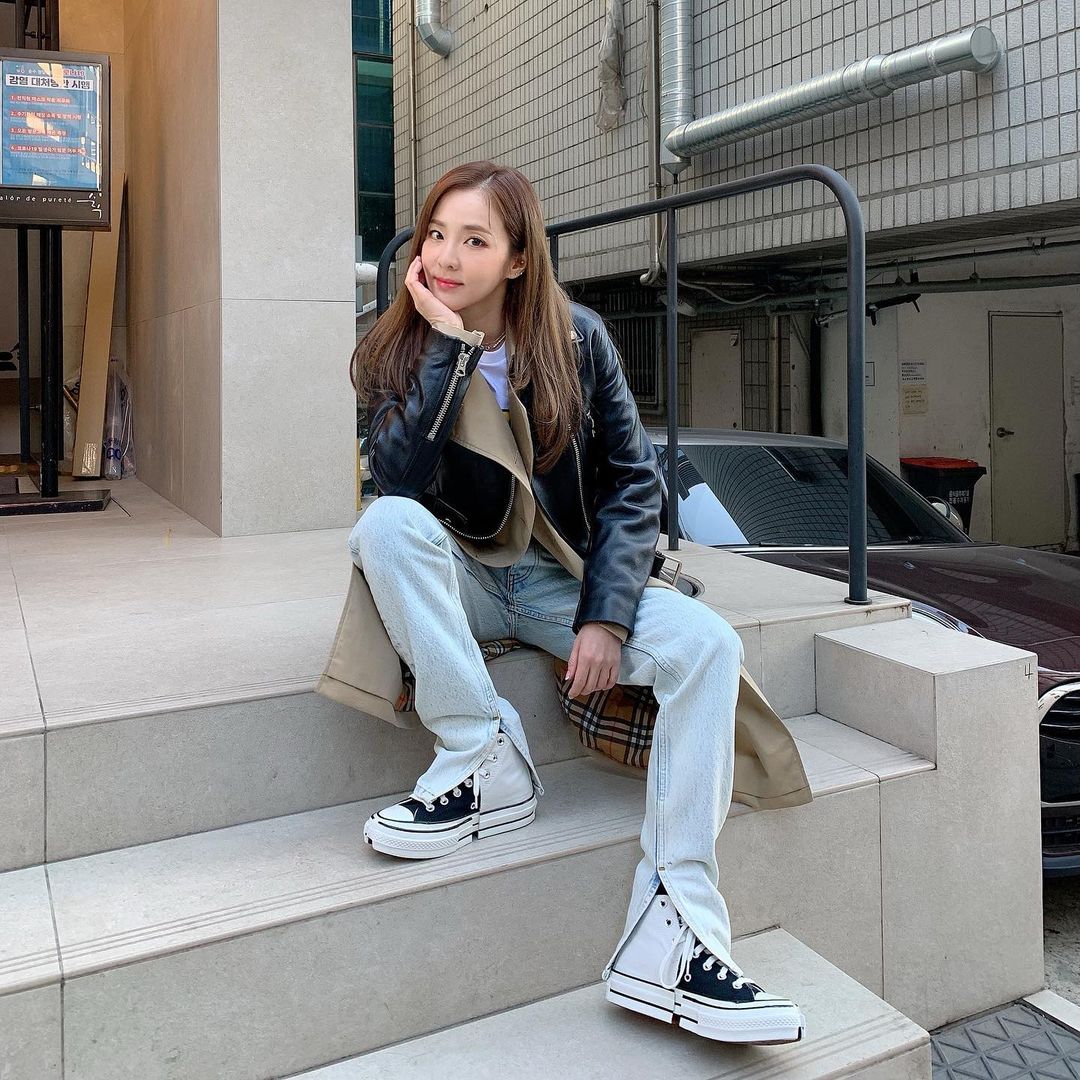 Follow Hanna on Instagram
K-UPDATES