When I first saw Heart Evangelista drink bone broth, my first question was: "Oh, do I need this in my life?" I mean, Heart swears by bone broth's benefits and seeing that she looks great 24/7, I had to find out! To help satisfy my curiosity, I did a mini-investigation to discover the advantages of drinking bone broth. Keep scrolling if you want to know the lowdown, too!
GET THE GLOW FROM WITHIN
What is bone broth exactly?
Bone broth is, you guessed it, soup made from boiling animal bones. But unlike nilaga, bulalo, and tinola, bone broth is simmered in water for 12 to 24 hours to bring out the goodness our bodies can benefit from. 
What can it do for my body?
Lately, bone broth is now ranking with green juice as a ~*buzzy*~ health drink. It's taken primarily for gut health—aka it can positively affect the different functions of the body. When your gut is in a good state, you'll have better digestion and improved health immunity. Keeping your gut healthy helps control anxiety, too.
Bone broth can also help protect your joints because it has glucosamine, a substance that is used to treat people suffering from joint pain. It also helps strengthen the bones, thanks to its rich magnesium, phosphorous, and calcium content.
Does drinking bone broth have beauty benefits?
Aside from its overall health benefits, drinking bone broth is said to grant beauty favors, too! It's rich in amino acids that aid in skin health. Daily intake can help you have stronger tresses and nails. If you're suffering from hair fall and brittle nails, try adding bone broth to your menu.
Bone broth also promotes collagen production which helps keep the skin firm and plump. We start losing collagen at the age of 25, so it can be beneficial to use skincare or take in supplements that can boost its production. Think of collagen as bricks that create structure on our skin—when we have less of it, our complexion appears saggy and we are more prone to fine lines and wrinkles. (TL;DR: Drink bone broth to help bid fine lines and wrinkles goodbye!)
Continue reading below ↓
Recommended Videos
Can bone broth help manage weight?
There are no studies published that have proven that it helps weight loss. However, it does have a similar approach with some expert-approved weight loss methods:
Low-calorie diet - Drinking bone broth is a low-calorie way to get nutrients into your body. It's also filling so it helps curb cravings. 
Intermittent fasting - If you're serious about the bone broth diet, you must fast on two nonconsecutive days per week. This means you only take in bone broth. (More on this here.) Many individuals have vouched that IF helped them lose weight.
Keto diet - It's low in sugar and carbs, making it a good add-on in one's keto meal plan.
Where can I buy bone broth?
Can't wait to give bone broth a shot? Here's where you can buy ready-made nutrient-filled bone broth: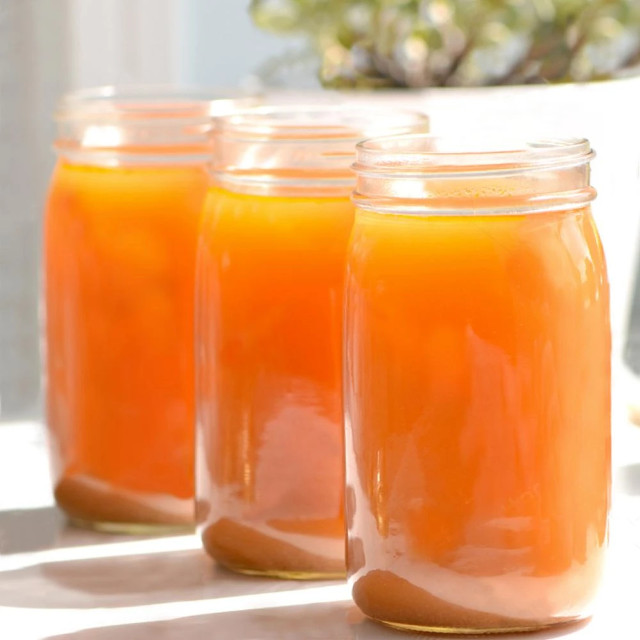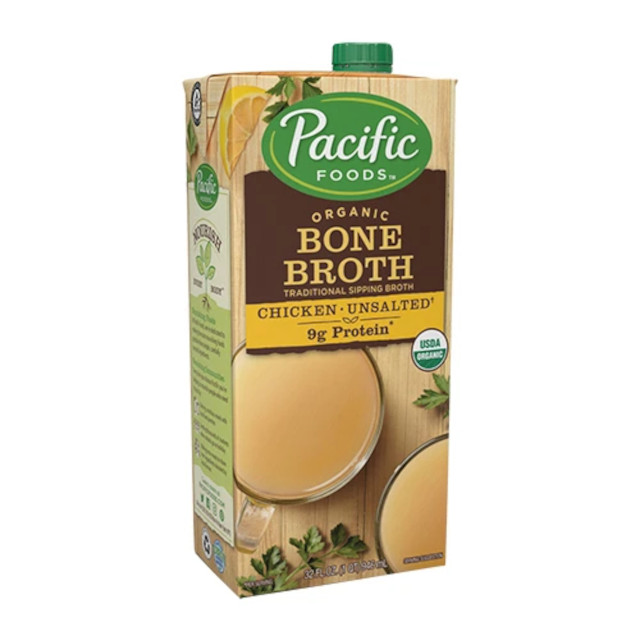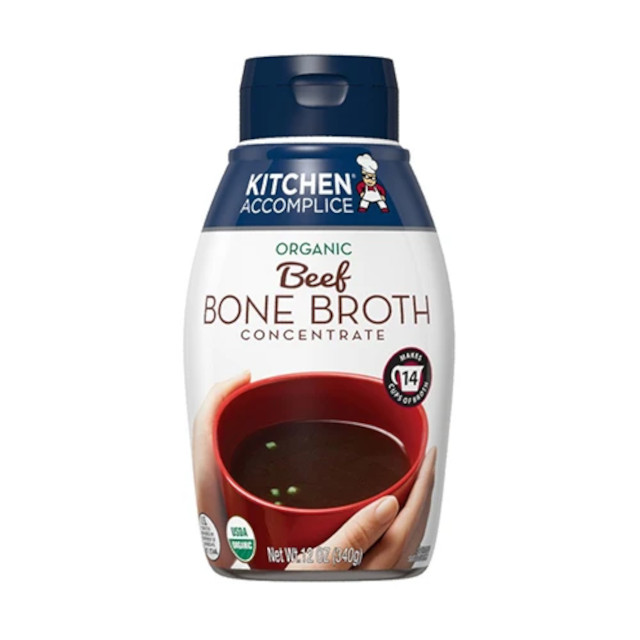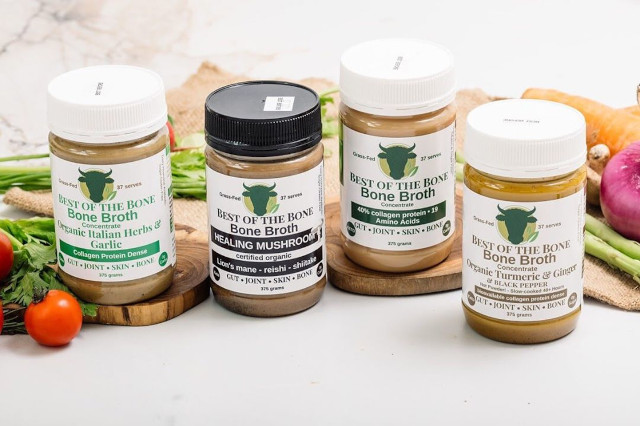 Can I make my own bone broth?
Alternatively, you can make your own bone broth. The recipe is pretty simple. Here's a version from Dr. Eric Berg, a chiropractor and health educator with expertise in healthy ketosis and intermittent fasting. The ingredients are the following: Three pounds of bones, two gallons of water, two tablespoons of apple cider vinegar, and herbs, spices, vegetables, sea salt to taste.
Fill the pot with water and let the bones sit in apple cider for 30 minutes before heating it. Dr. Berg explains that ACV helps extract the nutrients from the bones, a crucial step to maximize the benefits of bone broth. Add veggies and seasoning and bring to boil. Then, turn the heat down and simmer for 12 to 24 hours.
Turn off the stove and let it cool down before transferring to clean glass jars. Refrigerate and consume within a week. 
GET THE GLOW FROM WITHIN
You can also try Keto Connect's version which uses an Instant Pot so there's shorter cooking time.
How to Make Bone Broth + Keto Bone Broth Recipe
Follow Ira on Instagram.
Follow Cosmo PH Beauty on Instagram.
***
We are officially on Viber! Be part of the Cosmo Viber Community by clicking here!