When the lockdowns started last year, Pinays have found plenty of ways to keep themselves entertained at home. Some became halamoms and home bakers, while others took advantage of this time to work on themselves. You must have seen stories of ladies trying YouTube workouts to work on their fitness goals (#quarantoned!) and a few even showing off their nose jobs. Then, there are others (like me) who started doing (or going back to) hair dye experiments.
HELLO, FUTURE SISIW:
Now, with more than 500 days in quarantine, we're back to stricter safety measures. That means we colorful-haired girls aren't bound to stop playing with our looks, too. And even without being locked down at home, so many people have realized it's just fun to switch from black to any color in the spectrum! Of course, you have to do it right, so you don't fry your hair to death in the process.
Continue reading below ↓
Recommended Videos
Thankfully, there are several reliable resources online—one of them is the Colored Hair Community Philippines (CHCPH) group on Facebook. Here, you'll find bleaching and hair coloring guides, product recommendations and reviews, pasabuys, and more. In an exclusive interview with Cosmo, the founder and admins of CHCPH tell us all about themselves and the group they've created.
The Founder of Colored Hair Community Philippines
It all began with mother sisiw Lenian Gaspar, 30, a freelance graphic designer and project manager from Paranaque. Sisiw has become the term of endearment of the CHCPH members for themselves since we all know how baby chicks in the Philippines get dyed all sorts of colors.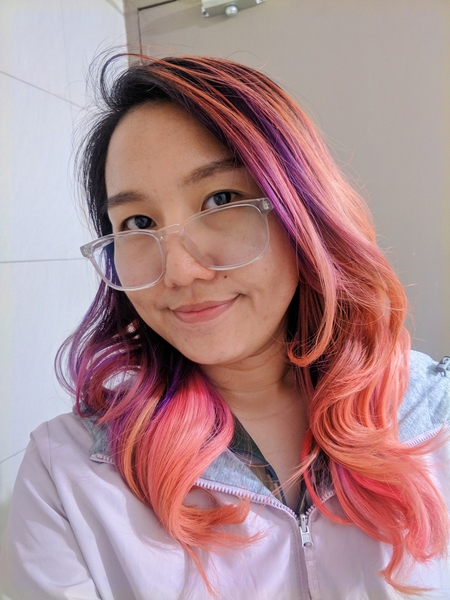 She shares how the group came to life. "[In 2019], I bought these 'color-safe' products from an expensive haircare brand. I was so frustrated because it stripped off a lot of my hair color despite its claim to be 'color-safe.' I searched for a hair coloring group in the PH but I found none."
When Lenian asked friends with colored hair if they had any group recos, none turned up, too. So, they just decided to make one (Lenian leading with much push from the co-admins). "The initial goal was to be a learning resource group for hair coloring. The vision is still the same even after two years," she shares. The group was created last January 5, 2019.
The CHCPH founder started dyeing her own hair in her senior year of college. "When I was a kid, I loved anime, and I swore to myself that when I grow up, I will be that blue-haired person in my workplace. Hahaha!" As the years went by, she fell in love with punk, where you'll see a lot of musicians with vibrant hair, too. "I now became that rainbow-haired person in the workplace who also had a punk band! Haha!"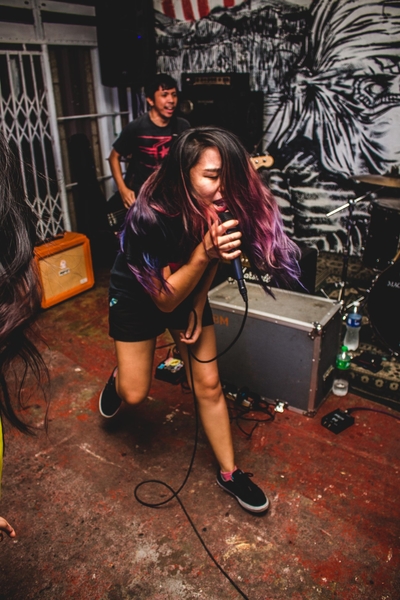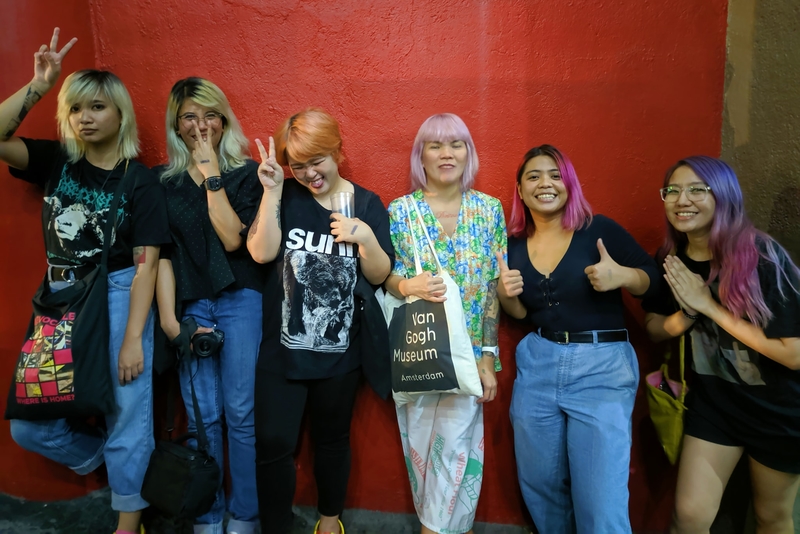 Like many Pinays, Lenian started hair coloring without any formal background on it. So she used products that were accessible to her but not necessarily safe for her hair. "I guess we've all been there! Now that CHCPH is here, we strive to educate people with safe processes and safe products to use through all of the Learning Guides we've prepared."
The CHCPH Co-Admins and Their Hair Color Journeys
The fellow sisiws who lead CHCPH are the same friends that convinced Lenian to start the group. There's Xio who was based abroad for a long time. After coming back to the Philippines, she was worried about bleaching her hair and getting the right supplies here.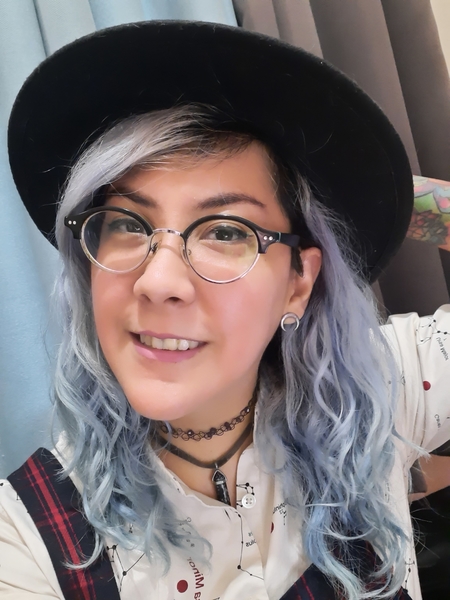 Jem, on the other hand, was a bit similar to Lenian. She was into punk when she was younger, so she also envisioned herself with bright hair.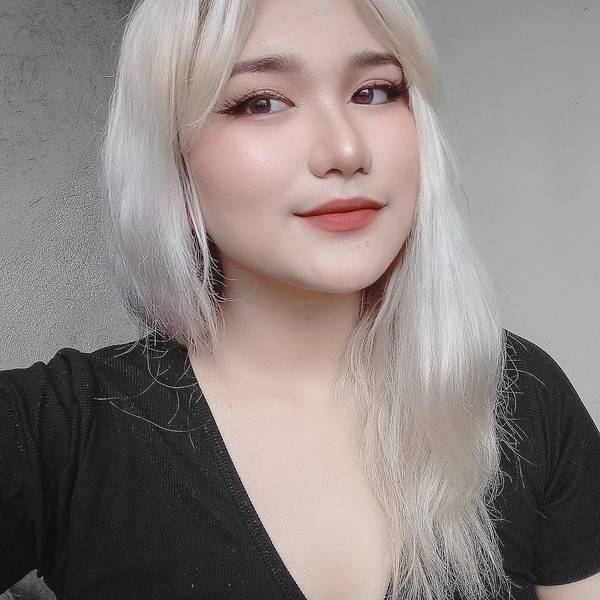 Then, there's Imee who has been dyeing her hair since she was 17. She started with blonde and blue mascaras as faux hair dyes when she was around 11. Like many of us, she went to schools where uniforms are required, and she wanted to stand out.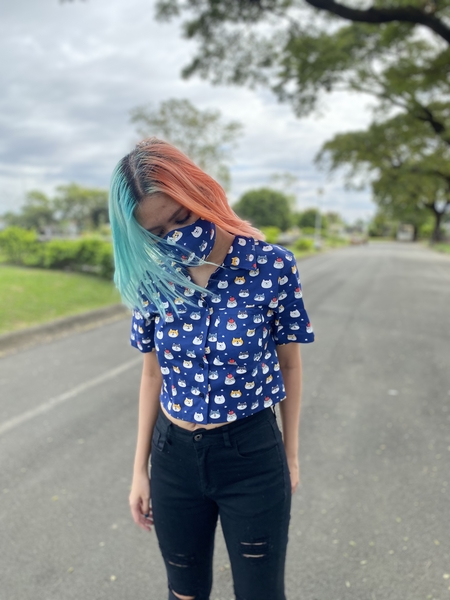 Since two years ago, these four ladies have been patiently organizing the group, vetting the members, and pointing people to the right ways to dye their hair and keep it healthy.
Who are the members of CHCPH?
"Come one, come all!," says Xio. "We really have so much variety in our group, from all walks of life. What we have in common is our obsession with our next hair color goal!" What you'll really feel in the group is how every member aims to connect with each other without judgments or bad vibes."
"Members usually talk and post about their colored hair journey," according to Lenian. "It's really cute when someone says they are a 'newly-hatched sisiw' when they start coloring. We have prepared a lot of detailed Learning Guides that are super useful for both newbies and those who have been coloring for some time now."
Jem adds, "I always love how aside from getting appreciation and validation from posting photos of their hair journey, they would also include the details of what they did to achieve a certain look because it's so helpful for other sisiws."
How would new members navigate the group?
Lenian says, "I cannot stress this enough, please look at the Learning Guides before asking for advice because the answers to your questions might be there. Our banner also has this reminder." Imee adds, "We encourage members to properly label product names and use the supplied hashtags, so new members can easily find stuff. They're always welcome to give us suggestions on what they're looking for, too!"
To be specific, Lenian tells us that, "We've prepared 11 Learning Guides in CHCPH. From the basics such as hair dye types, your hair structure, the step-by-step process on how to safely bleach at home, hair color goals and required bleach levels, color removal methods, explaining the reason why your hair is breaking off, to a bunch of experiments to show visual aids, we gotchu, fam. We understand that a lot of people get bored with reading, but it's one of the best ways to understand things."
What are some top tips for hair coloring newbies?
Each of the admins of Colored Hair Community Philippines has many particular tips if you're just starting your hair dye experiments or if you've failed and you want to try again. They also have product recommendations and tips on choosing what's right for you.
Xio: "Always research and plan before you bleach or dye at home! 'Wag maging impulsive! Don't worry about all the bleach fails you see on TV or online. As long as you research how to use bleach and follow instructions carefully, you'll be OK. May the hair gods be with you!
As for recommendations, I really would prefer not to mention brands, but what I can say is, there have been really good local products coming out into the market recently. Make sure to check user reviews sa group before buying."
Jem: "DO NOT RUSH. Take as much time as you need to know how your hair and scalp react to certain products instead of doing it all in one go.
Here are some of my holy grails: Aveda Botanical Repair Strengthening shampoo, Aussie 3-Minute Miracle deep conditioner, L'Oreal Serie Expert silver shampoo and conditioner, Mise én Scene Perfect Serum, Arctic Fox, Lunar Tides, and Iroiro dyes."
Imee: "Manage your expectations. I've seen way too many inquiries trying to drastically change their hair and they want it done at home, for cheap, in one day. Or trying to get to a certain result without bleach because of misconceptions. A lot of times that's just not possible. As Filipinos, we can't magically go from black-brown hair to whatever color in one sitting—purely from DIY—without dealing with some form of hair damage. It's a process, and sometimes, their hair color goals really involve professionals.
If we see something that for sure can be done at home, we'll supply tips, but if there's stuff that really needs a trip to the salon, we hope members realize we're saying that for a reason. Things like: balayage is a technique; color correction is a tedious process; damaged hair needs salon-grade products. There really are things that need more than DIY and we know because we've either experienced and failed at it, or know someone who did.
There are so many products I'd recommend, but it all depends on access, budget, and hair woes. We do have a bunch of holy grail products a lot of members can attest to that I've tried myself: Elizavecca Cer-100, Olaplex system, Fanola No Yellow or No Orange Shampoo, L'Oreal SerieExpert Magnesium Silver Shampoo, Aveda Botanical Repair system, Creamsilk Ultimate Reborn Damage Control, and Briogeo Don't Despair Repair. For dyes, I recommend Hybrid Colours, Manic Panic, Arctic Fox, Iroiro, Good Dye Young, and INH Color."
Lenian: "Don't be afraid to bleach. Being informed of safe bleaching and coloring procedures will *save* your hair. Did you know that there are already semi-permanent direct dyes that do not need a developer? You can have healthy and colored hair at the same time.
My current favorite products are Shea Moisture Curl and Shine shampoo and conditioner. For semi-permanent, direct dyes, I love Iroiro, Lunar Tides, and Arctic Fox!"
Remember, if someone tells you this: "Mukha kang sisiw sa perya." It's not an insult anymore. We've totally embraced this word and it has become our term of endearment. If someone calls you a "sisiw" and you feel bad, don't worry, there's a whole flock waiting to welcome you home at CHCPH.
HELLO, FUTURE SISIW:
*Answers have been edited for clarity.
***
Cosmo is now on Quento! Click here to download the app for iOS, Android, and desktop and enjoy more articles and videos from Cosmo and your favorite websites!