Ever since a Gossip Girl reboot was confirmed, I found myself binge-watching THE original Upper East Side teen drama during my free time (which obvs equated to sleep-deprived nights and staying in on weekends.) Its was so nostalgic. It reminded me of how things were when the show was such a hit in the mid 2000s: Everybody's style back then was influenced by the lead characters, Blair and Serena. (B & S if you're a loyalist!)
Serena (played by Blake Lively, but of course, you already know that!) always donned boho chic hubadera clothing. She further popularized that It Girl messy hair—it looked like she was always bagong gising and used tons of Bumble and Bumble Surf Sea Salt Spray (a Hollywood hairstylist fave) to achieve her daily look. On the other hand, Blair Waldorf (portrayed by Leighton Meester) was the epitome of preppy glam. She wore frilly blouses, expertly tailored blazers, colored tights, and her signature statement headbands.
As I was dissecting the key looks in every scene, I couldn't help but remember when people were suddenly obsessed with hair accessories, particularly oversized headbands, or "Blair Bands" because of the show. And then, I thought, maybe it's time that we should also reboot our love for hair adornments. I mean, not just headbands—which btw made a comeback earlier this year—but every type of hair accessory available on Earth.
Continue reading below ↓
Recommended Videos
Hear me out, please. Sure, letting your hair down is totally fine, but putting on a hair accessory can make a huge difference on your look. If you're sparing precious a.m. time filling in your kilay and apply drunk blush with your fave cheek tint, why not spend some time prepping your locks, too?
Now that I have your attention, allow me to round up the hair accessories you should consider:
HEADBANDS
Since we're on the topic of Blair Waldorf, we must start with this headbands. I'm so thankful the Gossip Girl era made it possible for delicately designed pieces to join the pool of classic headbands.
Velvet headbands
The luxurious fabric instantly adds a polished touch to your look.
Padded headbands
This runway look can easily be worn in real life!
Embellished headbands
This is the answer if you're too tamad to fix your hair or strapped for cash to book a hairstylist for your friend's wedding. Just put it on well-combed hair and you're done!
Satin headbands
Certainly a classic piece you can wear from day to night.
Braided headbands
Add a twist to your look—literally.
To get the look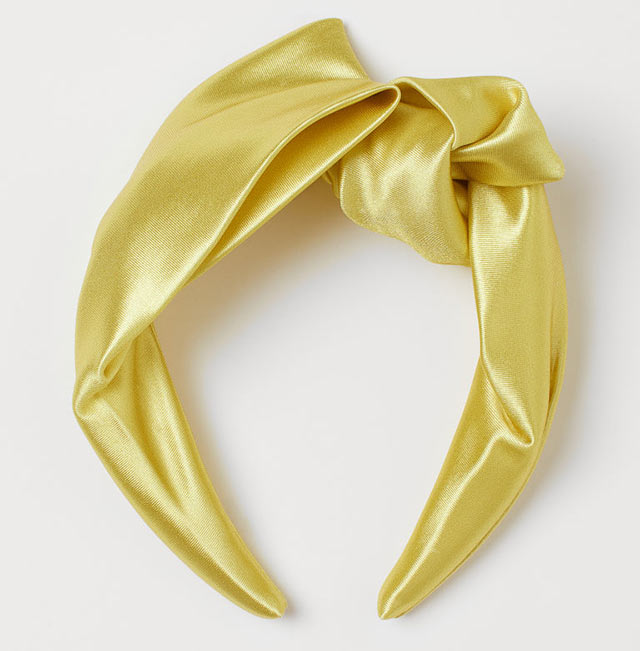 H&M Alice Band with Knot Detail, P599, SM Megamall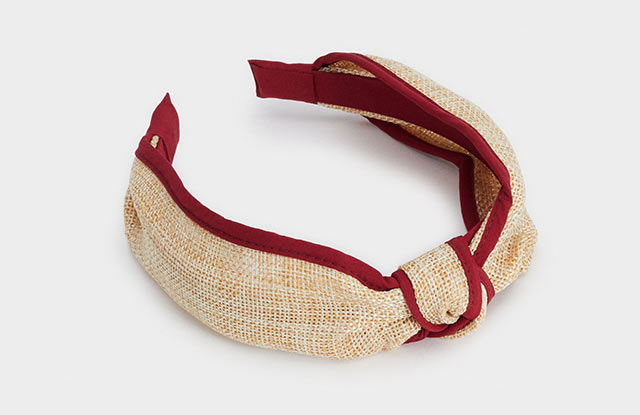 Parfois Knotted Headband, P790, SM Megamall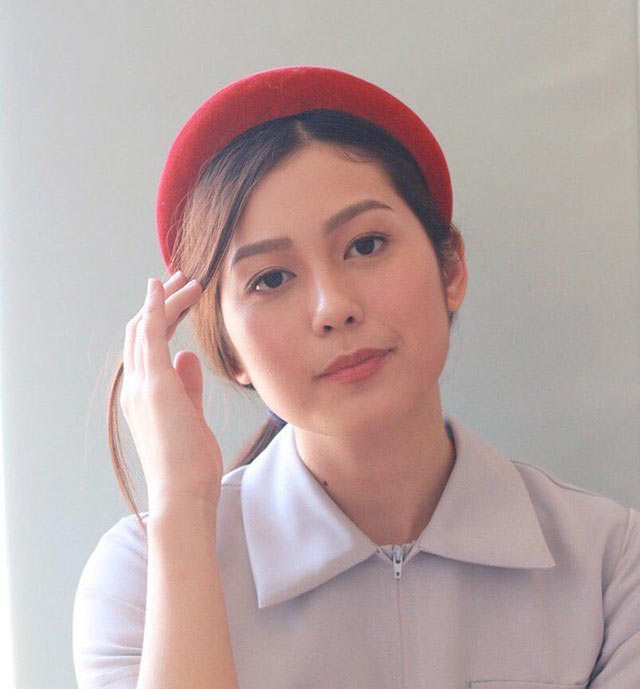 Bondi Studios Charlotte Headband, P850, BondiStudios.com
BOWS
Bows are my personal favorite because they're the easiest to get your hands on! Craft stores like Carolina's Lace Shoppe and Buttons and Wrap carry gossamer, satin, velvet, and many more types of ribbons that you can buy to use for your hair. You can even repurpose the ribbons that come with gifts and purchases.
Velvet
Velvet ribbons lend a vintage effect to your look.
Satin
Here's a sweet and dainty look you can try.
Label love
Give the ribbon that came with your pricey designer bag to good use. You may add this to the bag's cost-per-wear, I guess?
Get the look: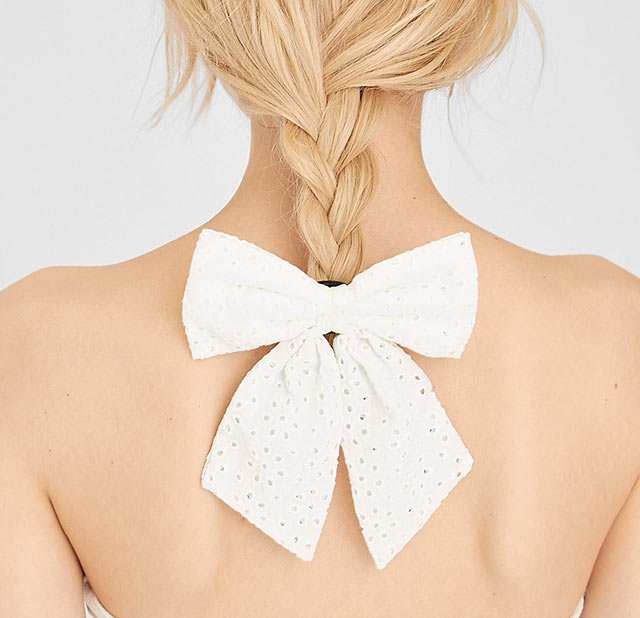 Stradivarius Swiss Embroidery Hair Bow, P545, Glorietta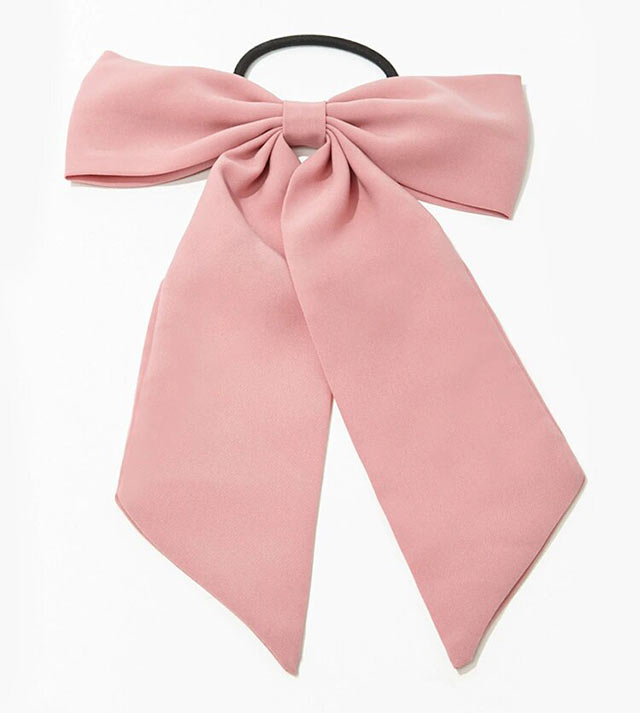 Forever 21 Crinkle Bow Hair Tie, SM Megamall
SCRUNCHIES
Scrunchies are making a comeback, and you should definitely consider wearing them again. If you're a ponytail type of girl, you'll love scrunchies for sure: they're made of cloth, so they won't tug or damage your hair.
Velvet scrunchies
You and your ate wore this in grade school. Don't @ me.
Sheer scrunchies
This was made for gals who like the dreamy aesthetic.
Printed scrunchies
Playful prints are always welcome, of course! Plus points if it comes with your fave cartoon (or BTS) character.
Embellished
Make your ponytails a little fancier than usual.
To get the look: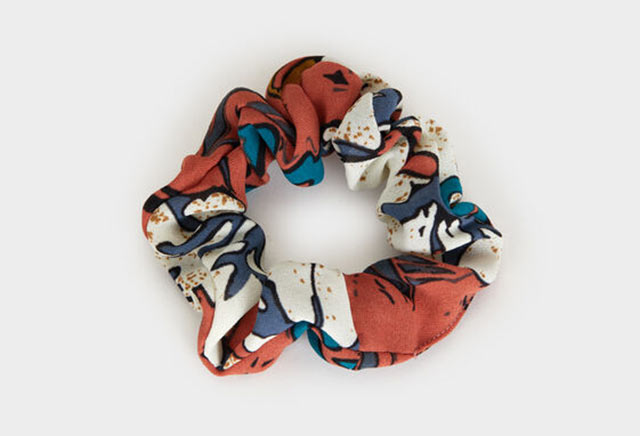 Parfois Floral Print Scrunchie, P390, Glorietta
Isla Things Organza and Satin Scrunchie, to order from Isla Things Instagram account
HAIR CLIPS
These big-girl barrettes are too pretty to be just ignored. 
Classic and simple
Minimalist barrettes like this can be used forever. 
Statement
When you can't say the words, let your hair do the talking.
Abstract
The safest way to try OTT accessories is by going with clean, abstract designs.
Animal Appeal
Get everybody's attention with animal-shaped clips!
Designer
Level up your hair bling with some label love. Tip: You can use a brooch as a hair clip if you want to try something different, just like how Heart Evangelista used vintage Chanel brooches for this look!
Get the look:

Beach Born Bee Hair Clip, P167, Beach Born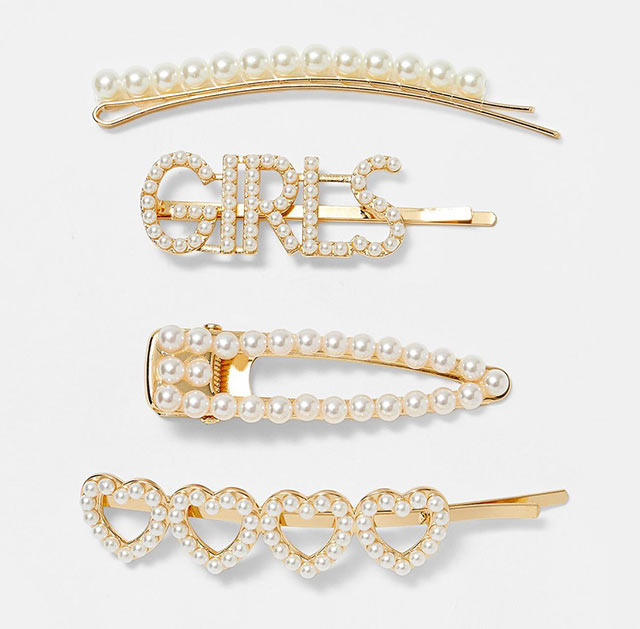 Stradivarius Set of 4 Pearl Bead Heart Hair Clips, P695, Glorietta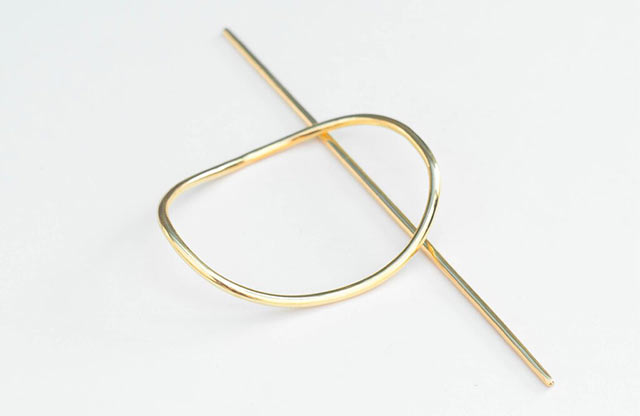 Nami x Suyen Cecilia Gold Plated Hair Clip, P3,590, Nami.ph
SCARVES
A scarf is your most versatile accessory. You can use it as a top, hair tie, and a headband. Owning one is a sulit style investment.
Watercolor
Wear a piece of artwork on your hair.
Stripes
You can't go wrong with stripes!
Get the look: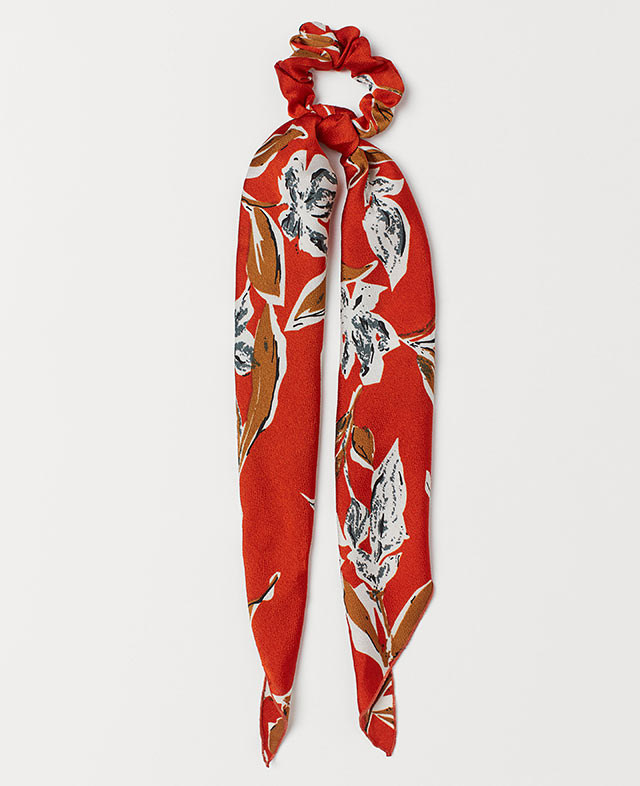 H&M Scrunchie with scarf detail, P499, SM Megamall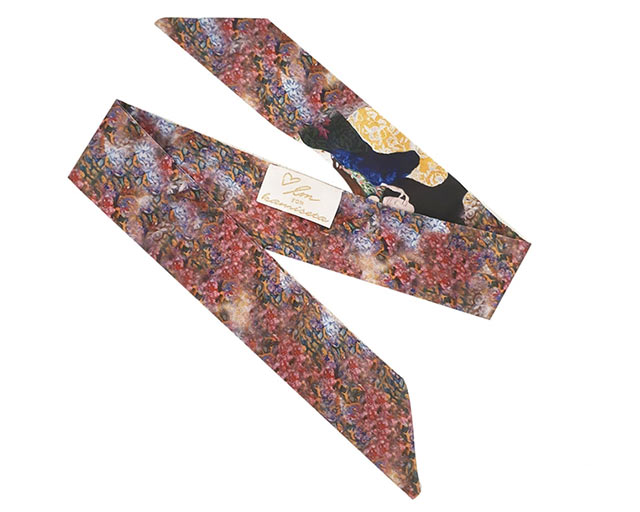 Love Marie x Kamiseta Scarf, P748, SM Megamall
***
Follow Ira on Instagram.
***
Don't miss the chance to attend the biggest beauty and wellness festival in the Philippines! Buy tickets to the Cosmopolitan BEAUTYCON on August 31 AND September 1, where you'll find the widest selection of makeup, skincare, hair, and wellness brands with exclusive freebies, offers, and discounts. There will also be sessions with beauty experts, creatives, and celebrity speakers. It's gonna be epic! Get your tix here.