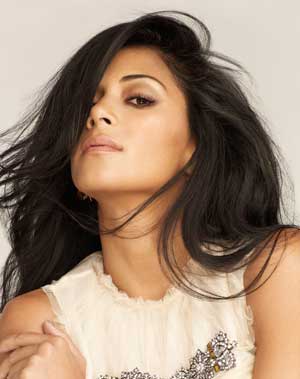 It's no urban legend when they say one looks beautifully glowing after sex.

Wait! Make that, one has an indescribable aura of blushing satisfaction after reaching a fantastic orgasm!

"O" or no "O," we at Cosmo would like to believe we've equipped you ladies with the tools to help you get your fill of sexual satisfaction (safely and responsibly, of course).

However, should you need a man or say, um, a vibrator, to help you blush like no one's business?

As much as we highly encourage you to get glowin' by gettin' some, the urgency of looking flushed, frenzied, and fulfilled at a moment's notice is simply something we need to learn how to fake!

You may have learned how to fake a big "O" to pacify your man's ego but it would certainly help if you actually looked the part, right? So let me show you how to faux the after-sex glow.


1. If you can't dance or prowl like a Pussycat Doll, steal one of Nicole Scherzinger's tricks to looking hot and heavy. Instead of using powder blush, Nicole swears by cream blush: Best to apply it with your fingertips by blending it in thoroughly on the apples of your cheeks to get the flushed effect. Powder blush stays on your cheeks while cream blush looks more natural as the heat from your fingertips seals in the cream with your skin. Try Ever Bilena Mousse Blush-On in Scarlet, P125.


2. "It must be...within," as Borge Aloba, L'Oreal Profesionnel hairstylist, always says. And no, I didn't mean a penis or tampon in your va-jay-jay. A glow is something that you must exude from within--piercing through your skin. More than achieving a perfectly made-up look, having clean, healthy, glistening skin is vital to showing the world that you still look radiant--even if the sun's not shining down on you anytime soon.

The first rule here is never go to sleep with makeup on! You wouldn't want your man to wake up to the sight of greasy zits on your face. Whatever is on your face--whether makeup, products, dust, dirt, or sweat--it needs to be cleansed thoroughly. Opt for products that offer double-duty: cleansing while leaving your skin utterly supple, translucent, and ready for some caressing. Try Cleansing Milk N by Paul & Joe, P1,450.


3. Kissing is a contact sport. Well, it sure burns some calories with all that heat from tonsil hockey! Achieve a "my-lips-are-swollen-from-kissing-endlessly-and-shamelessly" look with lip enhancers that bring out that pout! Try Lola Cosmetics' Lip Tease Voluptuous Plumping Lip Gloss in Mistress, P1,700.


4. Rough and romantic sure makes an interesting match when you're letting loose with some oh-so-sexy bed head hair! The trick is to look like you didn't even try. Think Serena van der Woodsen (Blake Lively) day in and out--extremely sexy and effortless. There are two ways to go about it:
Continue reading below ↓
Recommended Videos
Apply some volumizing mousse to towel-dried hair and either leave it to dry or blow dry with minimal combing. Scrunch up your hair with your bare hands to add some texture. Then skip the shine serum as this only adds unflattering weight to your sexy, messy do. Try L'Oreal tecni.art Full Volume Mousse, P714
Depending on the length of your hair, rub a small yet considerable amount of matte texturizing hair wax onto the palm of your hands and apply by scrunching it into your hair from the bottom. To add some chunky makeshift waves to your messy locks, use your fingertips to twist some strands together to make your hair look kempt and unkempt at the same time. Add more defining curls by tying it in a bun or loose braid for at least an hour and release. Try this even for short to medium-length hair using Play Ball DENSITY, P70o.


Who says even virgins can't rock this sexy after-shag look? Don't toss it 'til you try it since your virginity is not at stake here! Just add shimmer or body butter or oil, and you'll see that the "banged up" glow is really easy to achieve. Just make sure to use the right products to get the desired effect.

More importantly, one must invest time and effort in discovering their own inner glow of happiness and self-fulfillment. This is something that can never be "pirated" or taken away as it resonates from within us. Remember, no amount of blush (yes, even the NARS Multiple Stick) can ever replace one's natural inner glow.


Launch the gallery to view some of the products mentioned in this article.
616