It's been a while since I've gotten a facial. I practically forgot about getting my pores exhumed because I got caught up with a lot of things. Then, in December 2021, while I was doing my makeup by the shore, I noticed that my nose had LOTS of blackheads. I started to question if I should regret not going to facials. In my defense, I also tested a lot of skincare items back then that I've skipped my usual, tried-and-tested anti-blackhead regimen.
Anyway, my December schedule was packed and it was hard to book a clinic during that time. I decide to just wait for January 2022, boy was I wrong, LOL.
Quarantine restrictions became higher at the beginning of the year. Like it was "2020, too" instead of 2022. The blackheads can wait. It's better to stay at home. I can be patient and follow my anti-blackheads routine or try an at-home blackhead removal tool. Enter: Aivee Clear.
ADVERTISMENT - CONTINUE READING BELOW ↓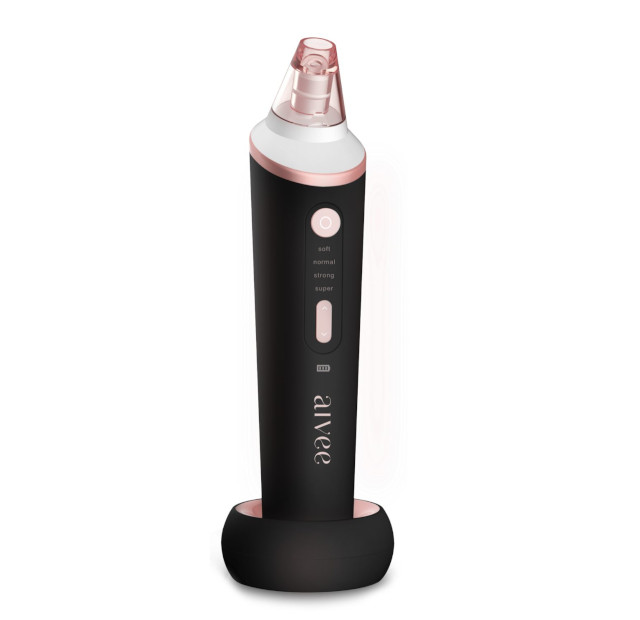 What is Aivee Clear?
The Aivee Clear is a portable device that promises to vacuum the decongestion stick beneath the pores. It also helps tighten and lift the skin and targets fine lines and wrinkles. It comes with four probes:
Big Round Probe: Sucks out blackheads and acne; lifts the face for a nice contour.
Small Round Probe: Can also vacuum blackheads and acne in moderation in the corner of the nose.
Oval Probe: Helps tightens and lifts the skin. It also addresses fine lines and wrinkles.
Microcrystalline Probe: Helps remove dead skin, which can help fade scars when used consistently.
Can the Aivee Clear device remove blackheads?
At first, I was skeptical. But since it was developed by celebrity dermatologist Dr. Aivee Teo, I knew I was in good hands.
I first washed my face with a gentle sulfate-free cleanser. I also skipped an exfoliating the night before just to avoid irritation. I held a mirror as I slowly let the Aivee Clear device vacuum all the gunk on my nose. Doing so reminded me of the non-pricking facial I used to regularly get in 2020. The aesthetician would only use a pore vacuum.
It only took me a few minutes to see all the black dots gone! Then, I checked the device's probe. IT WAS THE GROSSEST THING I HAVE EVER SEEN UP CLOSE. I couldn't believe all the gunk was sitting beneath my pores! It was definitely satisfying but I did feel queasy looking at the mixed sebum + dirt.
ADVERTISMENT - CONTINUE READING BELOW ↓
TRIGGER WARNING: Graphic image ahead.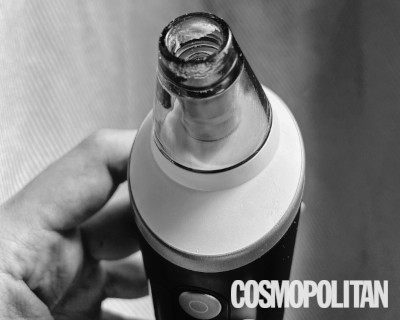 The bottom line: Is Aivee Clear worth trying?
If you constantly deal with blackheads, getting the Aivee Clear is a way better option than just squeezing your nose. Besides its pore-clearing effects, it can also help with skin elasticity and exfoliation. Think of it as a device that can sub for your monthly facial visits. (FYI, you still need a consistent skincare regimen to have healthy skin, okay?).
ADVERTISMENT - CONTINUE READING BELOW ↓
How much is Aivee Clear and where can I buy it?
You can purchase Aivee Clear online at The Aivee Clinic website. Its regular price is P7,999 and it comes with a free Pore Minimizer. You're in luck because it's on sale right now: It now retails for P7,039. 
Shop the Aivee Clear device here
Follow Ira on Instagram.
***
Cosmo is now on Quento! Click here to download the app for iOS, Android, and desktop and enjoy more articles and videos from Cosmo and your favorite websites!
Have you tried and tested this product? Share with the community what you think! Leave your review in the comment section below.
GOODBYE, BLACKHEADS!
PSA: This Is How You Get Rid Of Blackheads At Home
How Exactly Can You Prevent And Treat Blackheads? We Asked A Dermatologist