Before we head to the treatments and procedures, we'd like to make it clear that pigmentation on the underarms is perfectly normal. Dermatologists have assured us of this fact, and discoloration or not having pantay skin doesn't make you any less beautiful. But, if you prefer to brighten the area, it's perfectly fine, too. after all, it's your body so it's totally your call.
Just a few reminders:
Know the cause of pigmentation

Is it friction or could it be a medical condition? When you know the real cause, you can match it with the right treatment.

Stop shaving.

When you shave, the blade triggers friction which may lead to darkening in certain areas of the underarm. You may resort to waxing or invest in laser hair removal treatments.

Re-evaluate your deodorant

Although your deodorant may claim to have a brightening formula, this might be too harsh or cause itching on the underarms. Observe how your skin reacts a few minutes after applying it. You may switch to a natural deodorant to be sure. (Iza Calzado swears by tawas!)

Exfoliate once a week

Dead skin and product buildup accumulate on our underarms so a once-a-week exfoliation can help brighten their appearance. Use a mild toner or a soap with ingredients like glycolic or koji acid to gently lift the layers of buildup.

Continue reading below ↓

Recommended Videos
Now that we've gotten those reminders out of the way, here are the products and procedures that you'll be needing to save up for!
Underarm Brightening Sets
If you're on a budget, you may brighten your underarms at home with the use of brightening skincare sets. These usually come with deodorant and cream that both help even out pigmentation, discoloration, and texture.
Time frame: See visible results after a year of consistent use.
Approximate Cost: P350 to P1,500, depending on the brand
What to get: Fresh Formula Sgt. At Arms, Belo Essentials, SkinPotions Pit Potions, One Earth Organics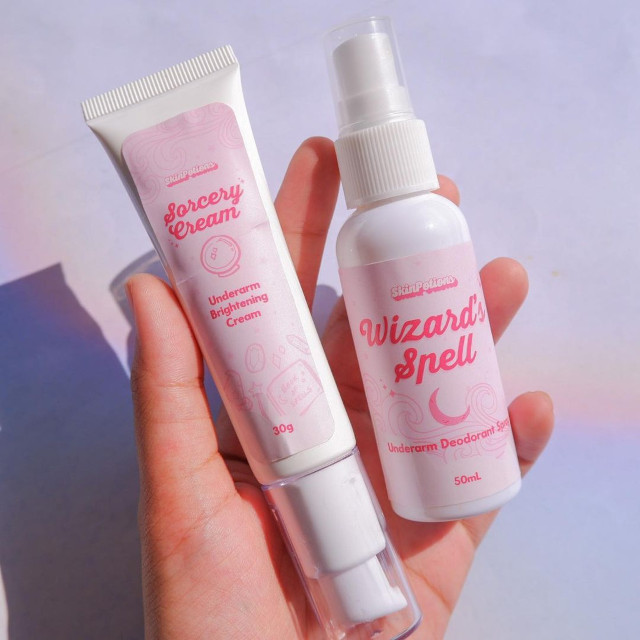 Skin Potions Pit Potions Set, P350, Lazada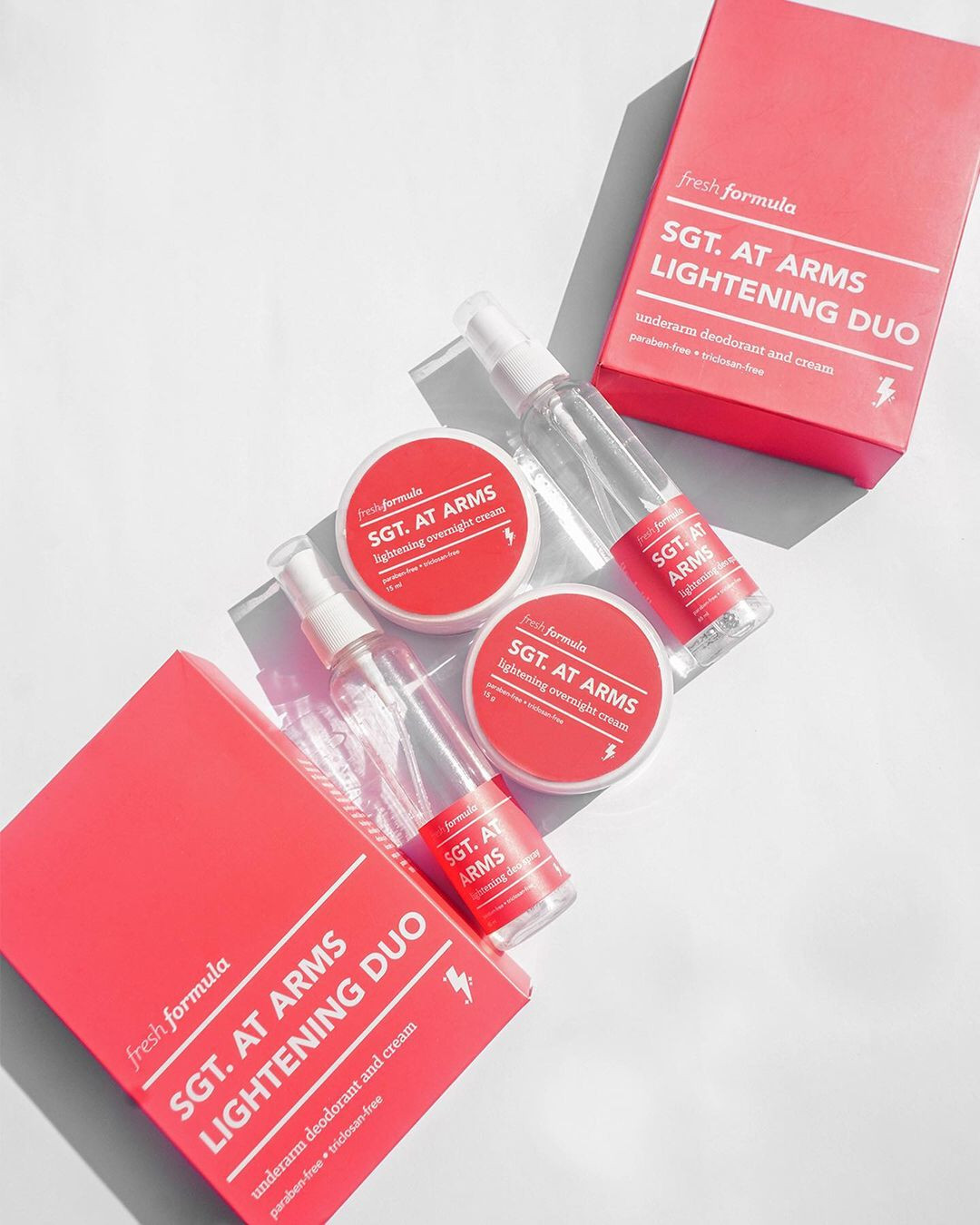 Fresh Formula Sgt. At Arms Lightening Duo, P399, Lazada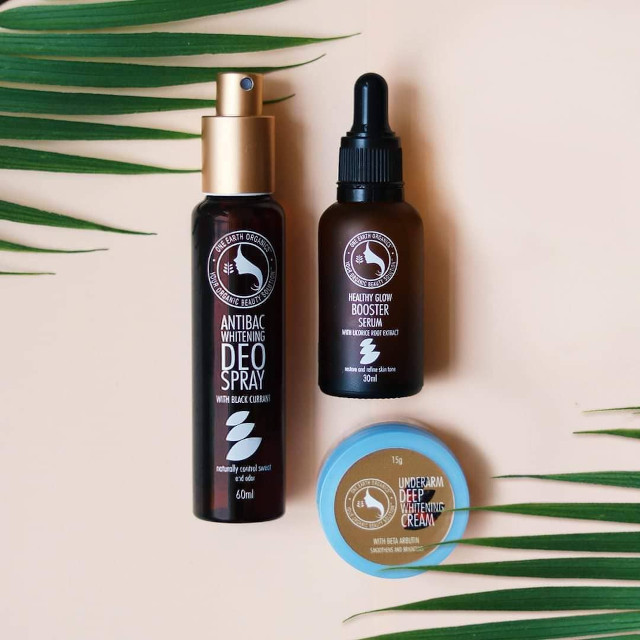 One Earth Organics Underarm Therapy Complete Set, P1,440, Watsons 
Professional Peels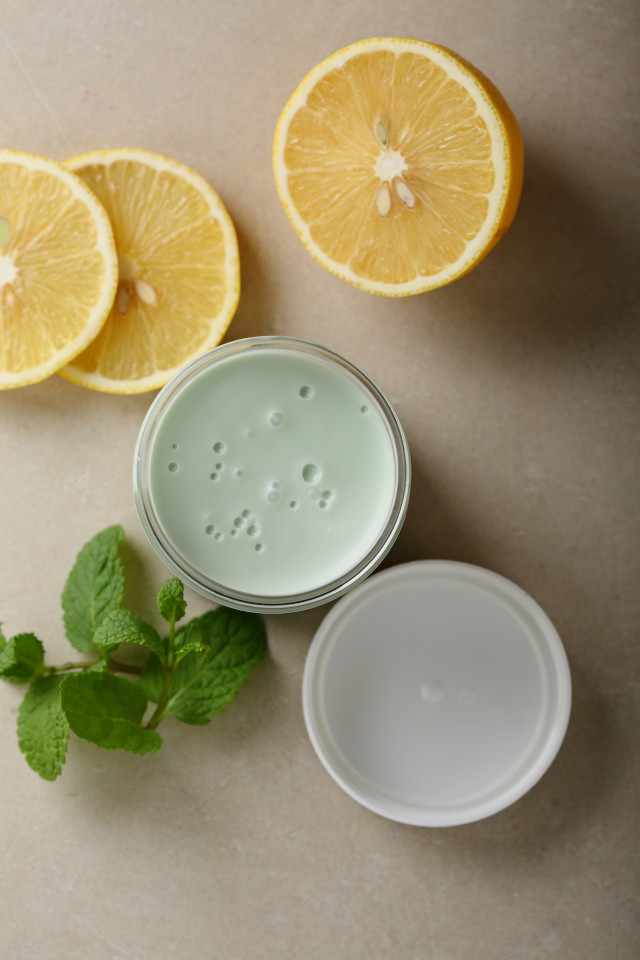 The doctor or aesthetician applies a cream that contains a mix of exfoliating acids and fruit extracts. This concoction aims to lift dead skin cells and even out discoloration on the underarms. This treatment is widely available in dermatological and beauty clinics.
Time frame: See visible results after six sessions.
Approximate Cost: P485 to P5,000 per session, depending on the clinic
Where to get: 
Let's Face It - P485 per session or P4,040 for the eight session-package
Skin Station - P7,000 for five sessions
Aesthetic Science Clinic - P1,000 per session
Flawless Face and Body Clinic - P4,850 (full body)
Luminisce - P6,000 per session
Laser Procedures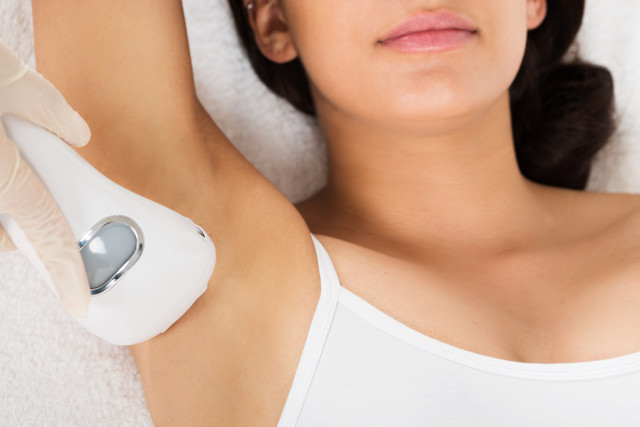 The laser gets deep into the layers of the skin to get rid of discoloration and uneven skin tone. 
Time frame: See visible results after six sessions.
Approximate Cost: P2,500 to P12,000 per session, depending on the clinic
Where to get:
(Ed's note: Rates may change without prior notice.)
The bottom line
It really depends on your budget and lifestyle. The key factor is you're consistent with whatever method you choose. Also, remember to be patient and that discoloration on the skin is normal.
Follow Ira on Instagram.
Follow Cosmo PH Beauty on Instagram.
***
We are officially on Viber! Be part of the Cosmo Viber Community by clicking here!