Maybe it's just me, but do you guys also have an imaginary to-do list of things you want to accomplish after this period? I could spend hours talking about all the places I want to visit, people I'd love to see again, and food I've been craving the most. Before quarantine, one of the things I was actually supposed to do was get a tattoo. Unfortunately, the lockdown was announced just a few days before my scheduled appointment, so my dreams of getting inked again had to wait.
To be honest, I thought it would take some time before tattoo studios would resume their operations. But it looks like some studios are slowly opening their doors again. In fact, Cosmopolitan's Associate Art Director, Mixi Ignacio, recently got tattooed herself. Read on to know more about her experience. 
(Editor's note: Before getting a tattoo, make sure the studio complies with the safety protocols as stated in the IATF Guidelines.)
What made you decide to get a tattoo?
"Because of the pandemic, my thoughts about the future suddenly turned dark. It's even harder to stay motivated at work. Now, when things get heavy, I turn to my dogs and play with them. They're the inspiration behind me wanting to get a tattoo. Their sweet smiles and lively characters are enough to make me feel like it's okay and there will be another day. It's like they're saying, 'You'll get through this, human!' I can't imagine getting through this time with a healthy mind without them."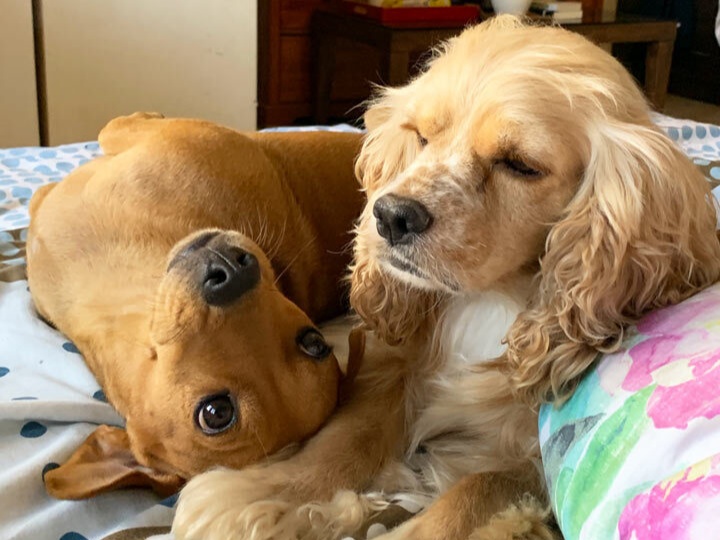 Continue reading below ↓
Recommended Videos
Where did you get your tattoo done?
"Whiplash Tattoo in BF Homes, Parañaque!"
What's the design of your tattoo and where is it placed?
"I got the tattoo done on my back, specifically on my right shoulder blade. The design is a cherub holding my dog, Murphy. The cherub part was inspired by Fiorucci, a brand I started liking recently. I thought it would be cuter if my dog was included in the design!"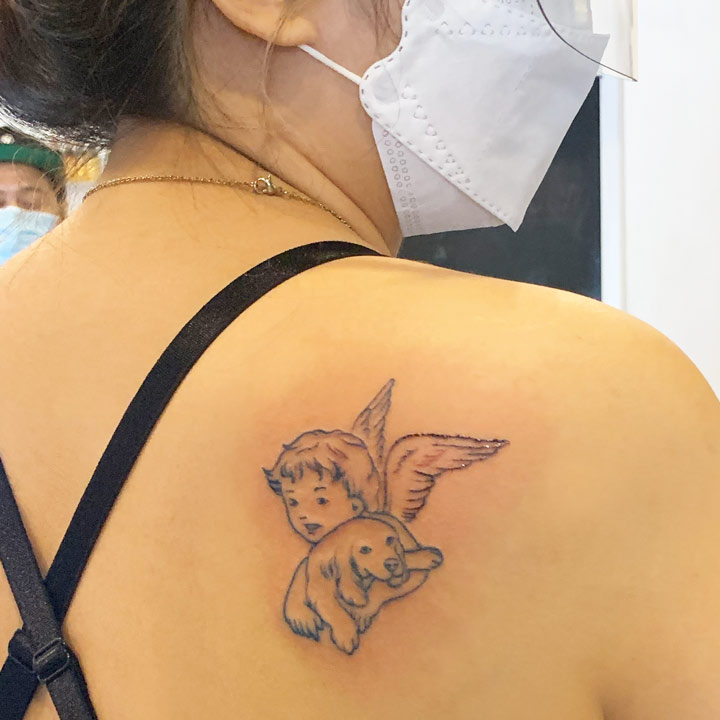 Who was the tattoo artist?
"It was Yok Genabe. He has this style of tattooing in thin and elegant strokes. He's also a super cool and talented illustrator, so I specifically requested for him."
How much did it cost?
"My design is a customized line art in blue tattoo dye. It cost P3,500—their minimum price for colored tattoos."
What was the process like?
"As I was scrolling through my Instagram feed, I saw this post by Whiplash Tattoo and wondered how things were going for them especially during the lockdown.
I know I've been itching to get a new tattoo for the longest time now, so I messaged them. They said they were just waiting for the barangay's go signal before they can resume operations."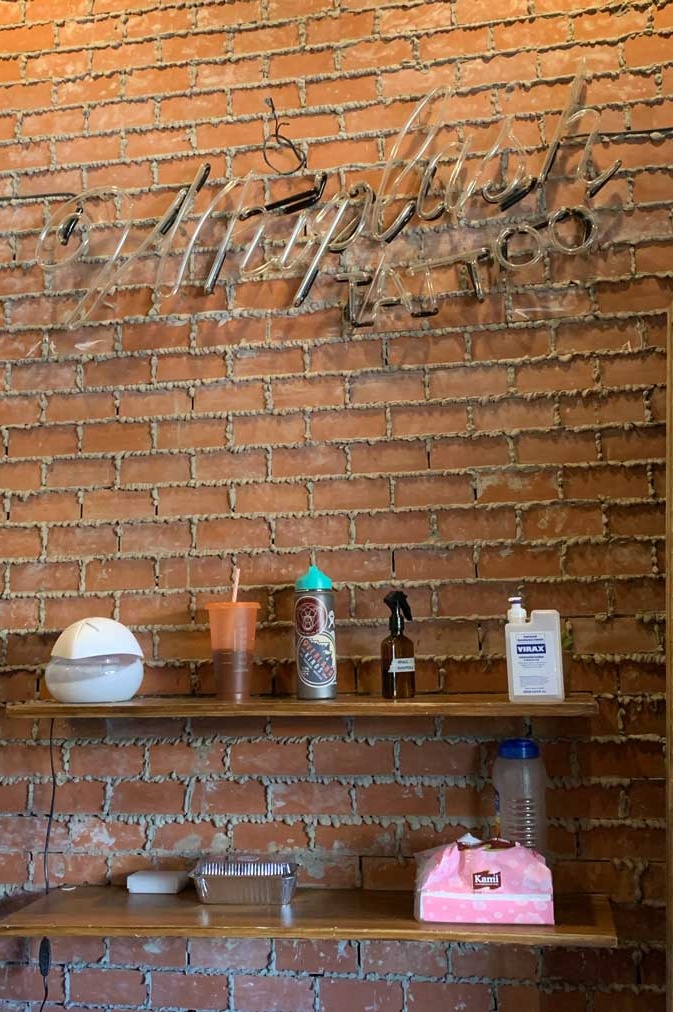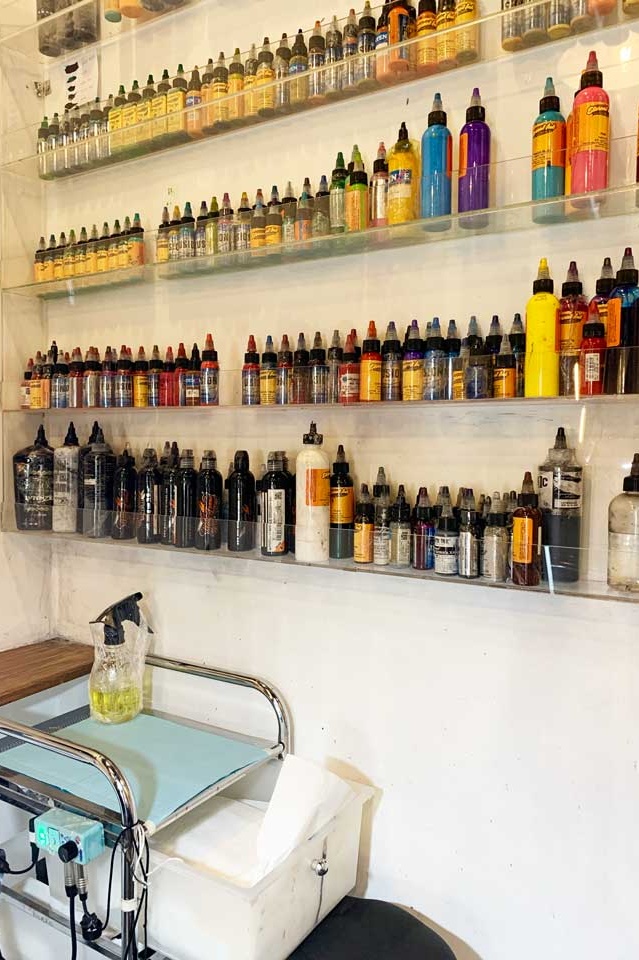 "After a few weeks, they messaged again! They said that they're finally accepting clients and asked if I wanted to secure a date. Before going to the studio, I was told that I had to book an appointment in advance through their Instagram account. Before the pandemic, walk-ins were allowed in their studio, but now, strictly bawal na.
My mom also wanted to a get a tattoo, so we booked together. To book a session with them, I had to fill out a form that includes basic information—tattoo design, tattoo placement, etc. Afterwards, I had to fill out a health declaration form that was subject to Whiplash's approval. Once approved, I settled a downpayment amounting to P2,000. This was later on deducted from my total bill.
As soon as all of that was set, they sent me their safety protocols. They told me that there will be temperature checks upon entry and that I'll have to disinfect myself by the entrance before going inside the studio. They also said that they only accept cashless transactions.
During our exchange on Instagram, they told me, "There will be a 30-minute interval every session, so that we can disinfect and sanitize work stations accordingly. UV germicidal lamps and air purifiers will be of use to reduce indoor pollutants."
They also mentioned that the studio underwent electrostatic disinfections and ATP swab test. 'Service report and test results are available upon request.' Photos of these disinfection processes were posted on their Instagram account days prior to my session."
Here are the guidelines set by the studio during the appointment:
No mask, no entry.
No companions are allowed.
Only two clients and two artists are allowed during every session.
Health declaration form should be confirmed before booking.
Artists and staff will wear Personal Protective Equipment (PPE) at all times.
Bring extra clothes and extra mask.
If you are wearing gloves upon arrival, please remove or dispose them before going in.
"Once everything was approved and an appointment was secured, they gave me a gate pass to the village of BF Homes."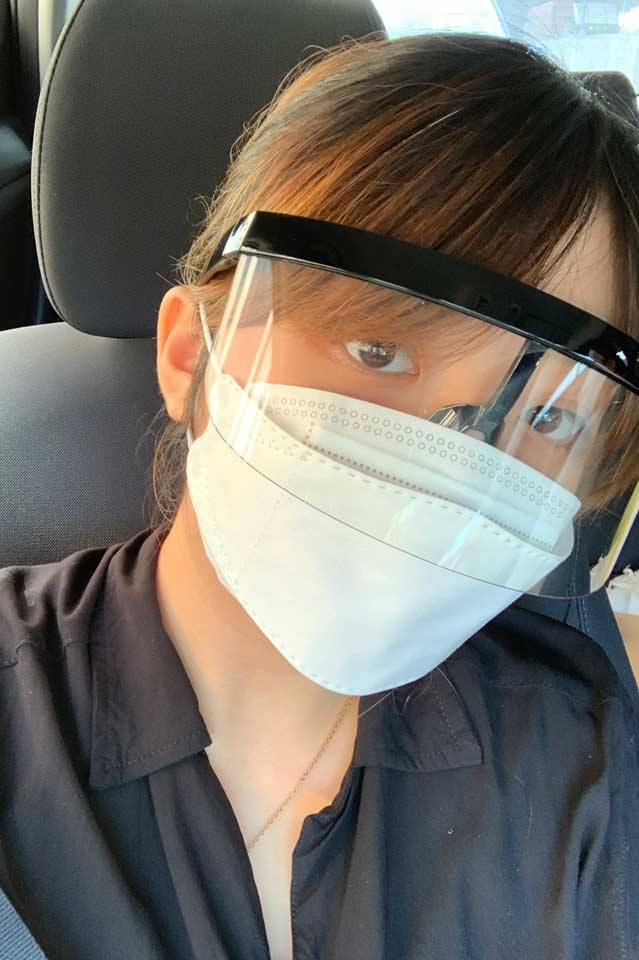 My tattoo appointment
"Upon our arrival, a disinfecting mat was present at the entrance of the studio. A sign that says the studio was disinfected by Biotect PH is also plastered on their glass door. A guy wearing a PPE took our temperature, and welcomed us into the studio. There was alcohol on the table by the entrance. He would also spray on his hands every so often.
The studio is small, so we could see everyone inside. The staff and tattoo artists also wore their masks and PPEs. I wondered, why do they still look cool wearing those?! Parang streetwear, e."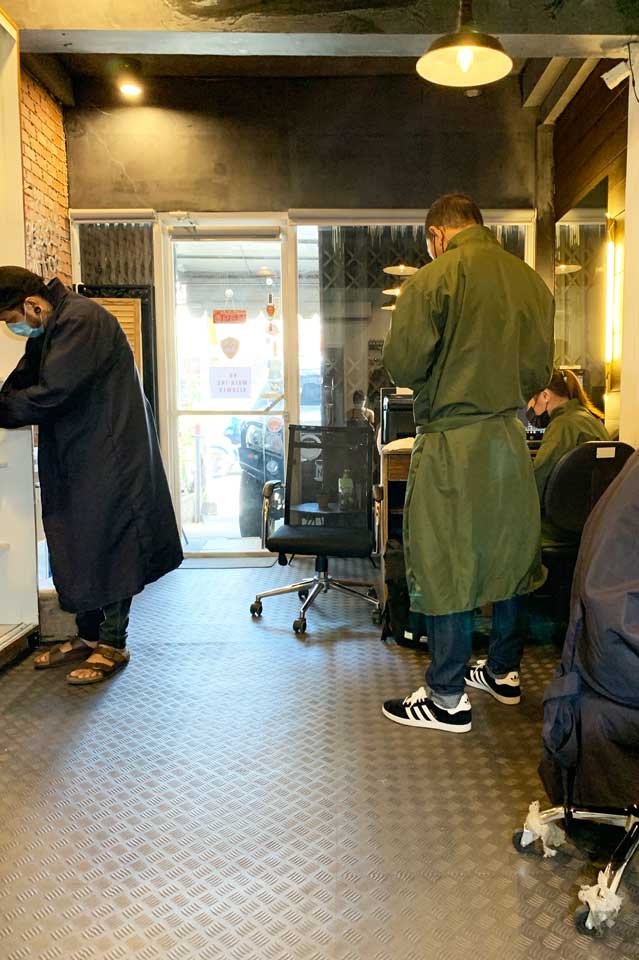 "As mentioned earlier, companions are not allowed. But since only two clients are allowed inside the studio per session, sakto lang kami ng mom ko. And true to their word, we were the only ones there. The other staff went out of the studio while were inside."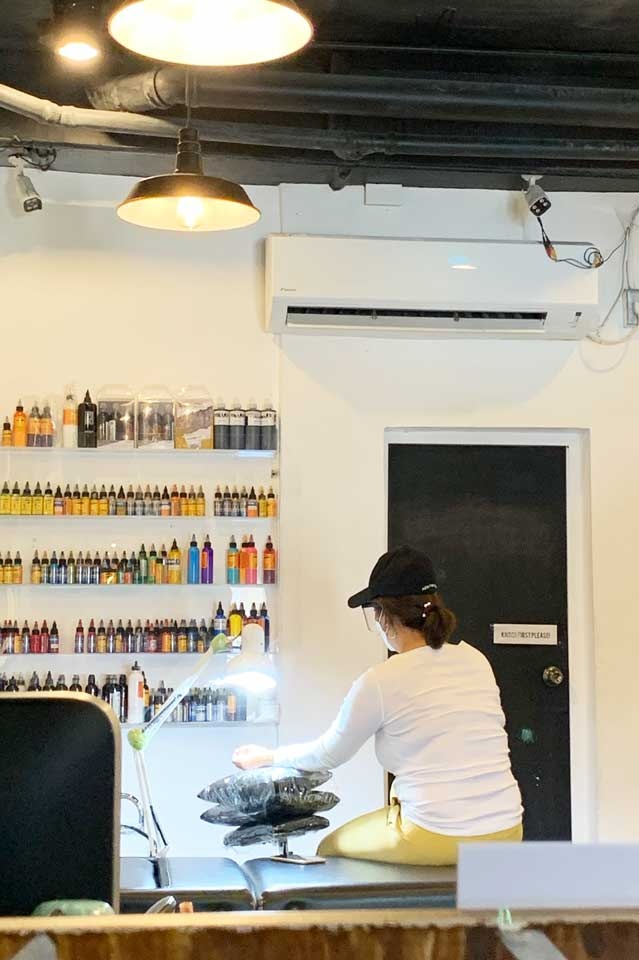 "I wanted my tattoo to be customized, and that requires talking to the tattoo artist. Social distancing was followed, too. 
While he was creating my design, I observed the studio. It was well-lit, cold, and clean. My artist wore a PPE and black gloves during the entire process. I believe these gloves have been a general safety protocol for tattoo artists even before the pandemic. Since the placement of the tattoo was on my back, I wasn't face-to-face with the artist."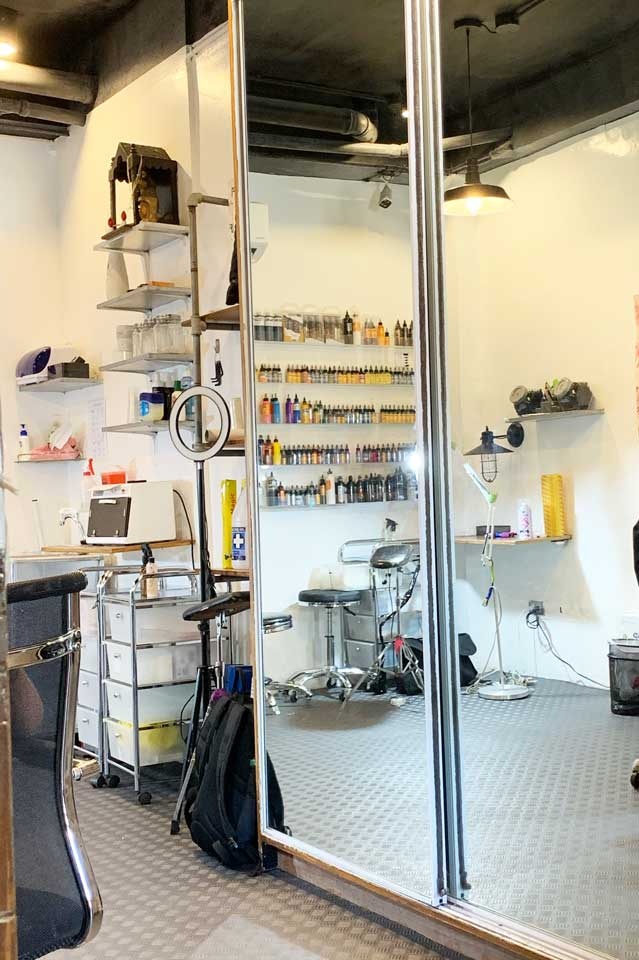 "Aftercare includes not washing the tattooed area two hours after the session. Yok just covered the area with a plastic wrap after cleaning it.
I believe that you just have to be really careful about the studio that you want your tattoo sessions to be done in. Especially now during the pandemic, you will really see how much businesses care for their customers. The safety protocols they set may take a while, but this strict compliance made me feel safe.
I'm very lucky that I had a tattoo session with Whiplash before the pandemic, so I know how legit and careful they are with tattooing. My first session with them was years before COVID-19, and I left the studio feeling satisfied and happy with their service. I felt the same with them for my second time."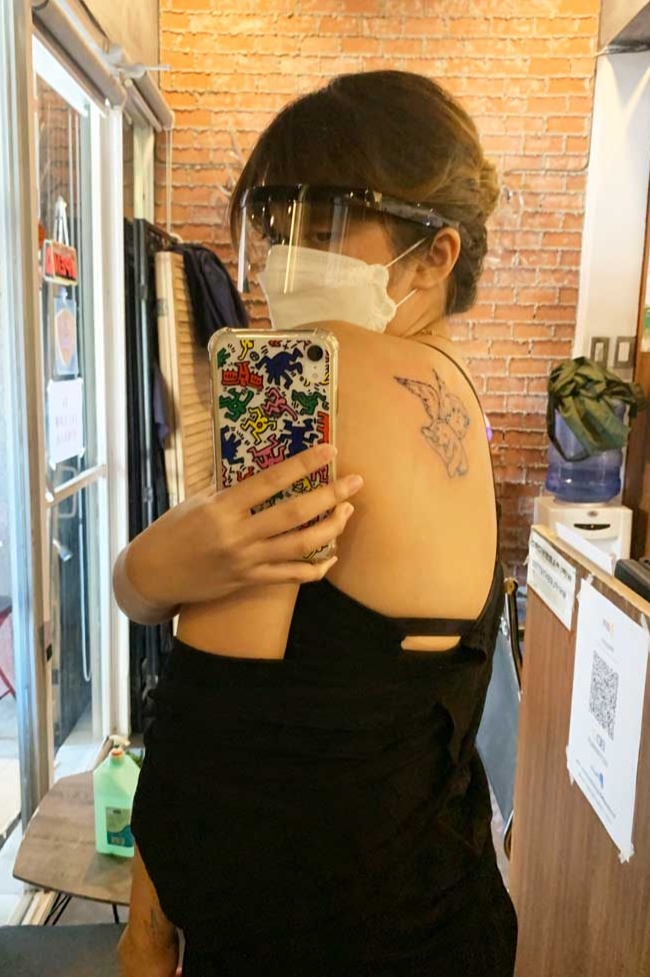 What similarities or differences are there in getting a tattoo before the pandemic vs now?
"On my first session pre-COVID-19, I had three companions. Before, some of my friends would just be walk-ins and they'd still be accommodated. But now, this is not allowed. They have to know everyone's health history.
Also, processes were more relaxed before. But with everything that's been happening around us, there are now additional steps before you're able to book a session. There's also a specific gate where you can enter unlike before that you can just enter anywhere." 
***
We're officially on Viber! Be part of our growing community and subscribe to Cosmopolitan Philippines now!
Follow Lou on Instagram.