Hello there! Let us preface this article by saying that acne, dark spots, and skin texture are *completely* normal—they don't make you any less beautiful, nor do they diminish your worth. However, if you prefer to use products to get rid of your skin woes, that's totally fine, too! Your body = your choice.
If you're part of the latter that does want to brighten your dark spots and smoothen out your skin texture, we found the perfect thing for you: Hello Glow's Miracle Blemish Set! We first spotted it when Charlie Dizon, the brand's newest ambassador, posted about it on her Instagram. We ~envy~ her glowy, bouncy skin, so obviously, we had to check out her current skincare faves. Learn more about the set below:
Hello Glow Miracle Blemish Set: Products
Miracle Clear Skin Cleanser
A cleanser should be able to get out all the gunk from your face without making it taut and dry. The facial wash that comes with the set does that *and* gently exfoliates your skin, leaving it feeling fresh and clean!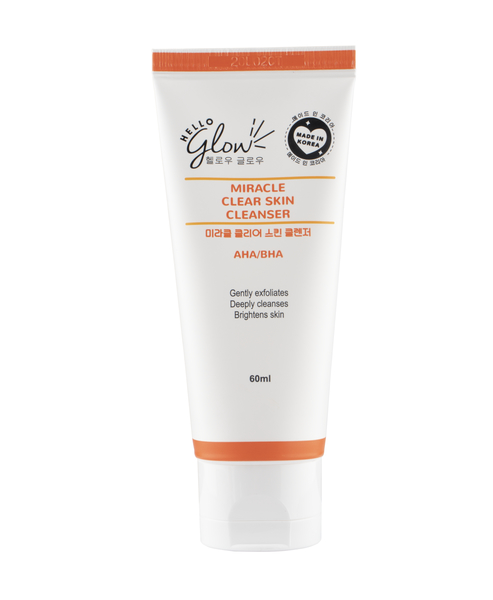 ADVERTISMENT - CONTINUE READING BELOW ↓
Miracle Pore Control Toner
After cleansing, it's vital that you use a toner to balance out your skin's pH level. This one dislodges the dirt from your pores and smoothes out any textures. It's also alcohol-free, so it won't aggravate your complexion!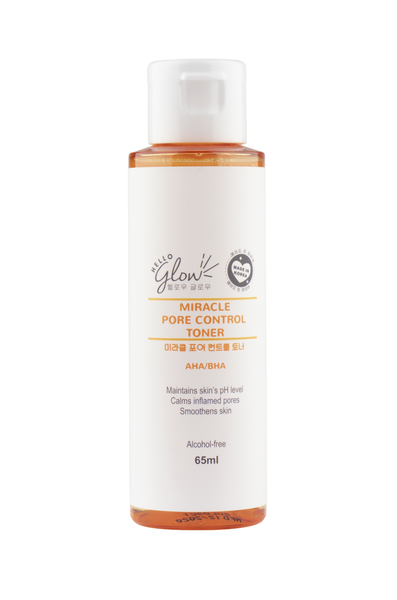 Miracle Acne Corrector Serum
A serum is worth adding to your current regimen because it contains a high concentration of active ingredients. It's made of small molecules, which makes it easier to penetrate into your skin. The serum in the set aims to soothe redness and irritation, plus reduce dark spots left by your breakouts.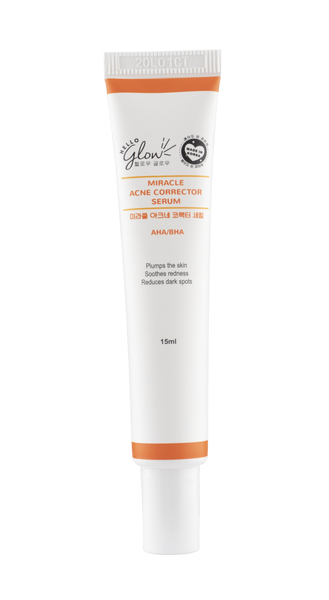 Miracle Acne Calming Cream
We know how *tempting* it can be to pop a fresh zit, but trust us when we say you'll only be making it worse. Instead, nip the problem in the bud by applying a spot treatment on the affected area.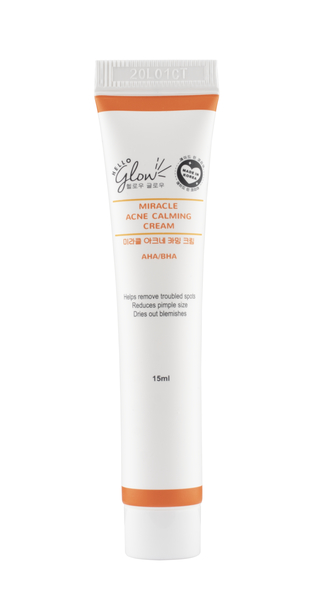 Bonus: 3-in-1 AHA Bright Booster Serum
This serum contains AHA to gently exfoliate your skin, Vitamin C to encourage collagen growth, and niacinamide to minimize the appearance of pores and soften fine lines and wrinkles.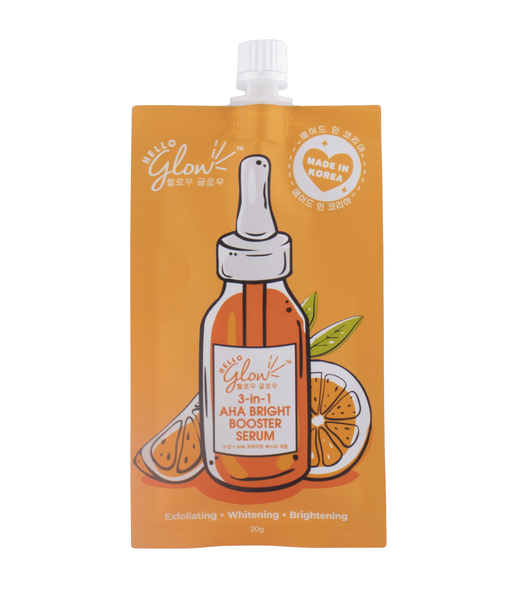 ADVERTISMENT - CONTINUE READING BELOW ↓
Hello Glow Miracle Blemish Set: Price
The Miracle Blemish Set costs P360, while the 3-in-1 AHA Bright Booster Serum is priced at P180.
Hello Glow Miracle Blemish Set: Where to buy
You can purchase the Miracle Blemish Set and 3-in-1 AHA Bright Booster Serum at Watsons and Hello Glow's official Shopee and Lazada stores.
Note: For those with normal, sensitive, and combination skin types, you may check out Hello Glow's other skincare sets: All-Natural Whitening Set, Advanced Rejuvenating Set, and Acne Defense Set. Read our review on the three right here!
For more information, visit Hello Glow's official Facebook, Instagram, and TikTok accounts.
Follow Cheska on Instagram.
Follow Cosmo PH Beauty on Instagram.
***