Salicylic acid is a beta-hydroxy acid that primarily exfoliates the top layer of dead skin. You can expect your face's texture to become smoother with regular use. But its most loved benefit is its ability to purify clogged pores—it's like spring cleaning for your complexion. Salicylic acid can purge dirt and oil buildup that causes pimples, whiteheads, and blackheads.
So, if you constantly deal with zits, consider salicylic acid your best friend. Adding an item or two that contains this ingredient in your skincare routine can help you achieve clear skin. And because we know it can be tedious to zoom in and read each product label, we've shortlisted several pimple-fighting stars loaded with salicylic acid below:
COSRx Salicylic Acid Daily Gentle Cleanser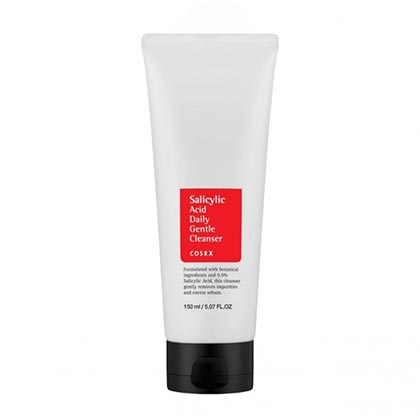 What it is: Besides salicylic acid, this also has tea tree oil, another famous zit-zapping ingredient. With every lather, you're assured you'll be keeping breakouts at bay. It also balances your skin's hydration levels with bark water.
Price: P420
Where to get it: Althea
Celeteque Acne Cleansing Gel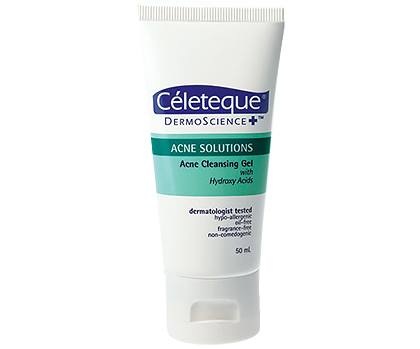 What it is: It refines clogged pores and exfoliates the face, revealing a smoother complexion with regular use. It can even penetrate hair follicles to reduce the chances of getting huge, painful pimples caused by bacterial infection.
Price: P270/50ml; P499/100ml
Where to get it: Watsons
Mario Badescu Acne Facial Cleanser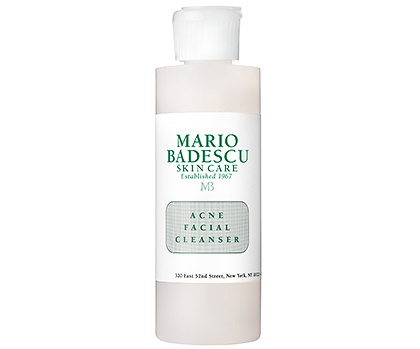 What it is: This cleanser is loaded with salicylic acid, so you're sure you're tackling pimple-causing bacteria on your first skincare step. To balance its potency, it has aloe vera and chamomile to calm down the breakouts and avoid further irritation.
Price: P1,050
Where to get it: Rustan's The Beauty Source
COSRX AHA/BHA Clarifying Treatment Toner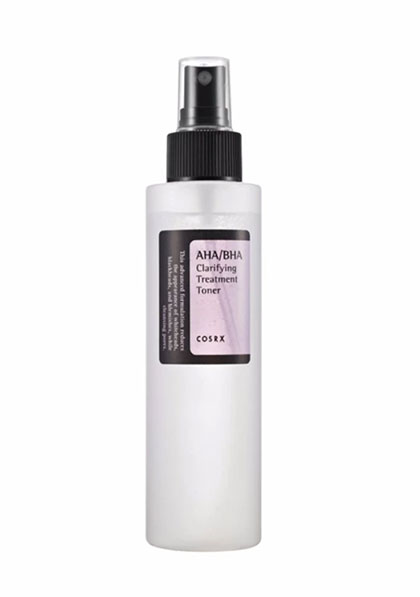 What it is: This toner tackles the big players: Large pores, zits, blackheads, and whiteheads! Plus, it evens out the skin's texture and lightly hydrates the complexion, revealing cottony soft skin with a glass skin glow.
Price: P945
Where to get it: Beauty Bar
Mario Badescu Drying Lotion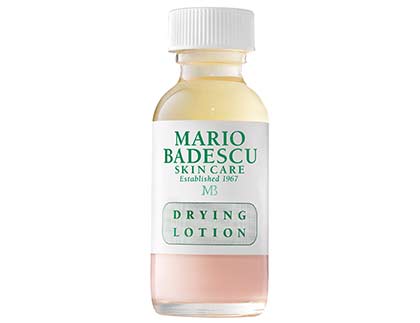 What it is: This drying lotion is internet-famous for its—you guessed it—zit-drying ability. It has calamine that soothes redness and of course, our star ingredient salicylic acid to target pimples. Apart from getting rid of acne, you can also dab this on whiteheads, too! 
Price: P1,200
Where to get it: Rustan's The Beauty Source
Pond's Anti-Acne Leave-On Gel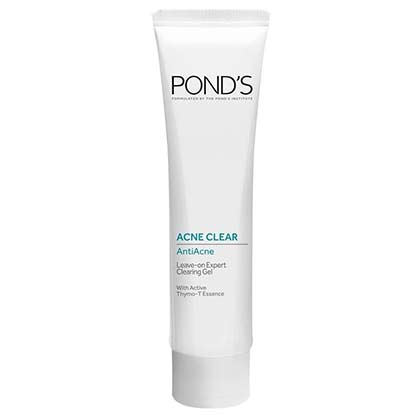 What it is: The clear gel goes deep into the pimple and its bacteria cells—curing the clogged and infected pore at its source. Plus, we love how affordable and widely available this spot treatment is! Expect to diminish the inflamed blemish in three days.
Price: P180
Where to get it: Watsons
COSRX Acne Pimple Master Patch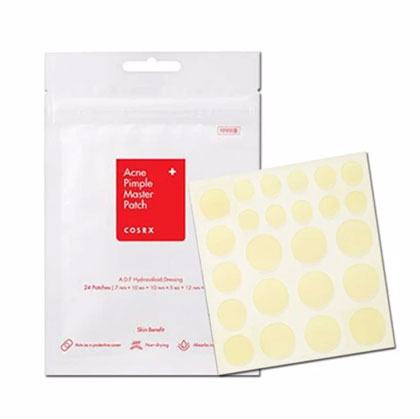 What it is: People have been raving about how this pimple patch works like a miracle. Just leave it on overnight on a cystic pimple and wake up to it GONE and flat the next day. It's a good alternative if you don't have time (and money) to go to the derma for a KI injection. It's almost always sold out, so you better hoard when you see it on the shelf!
Price: P200
Where to get it: Lazada, Watsons, Skincare Curator
VMV Id Anti-Acne Oil-Free Lotion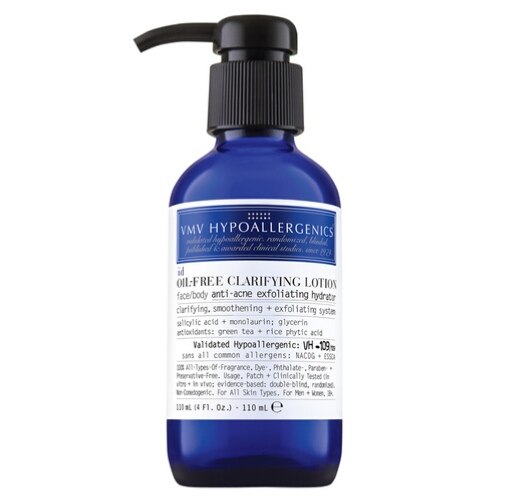 What it is: A multi-tasking product that hydrates while treating and preventing acne. It can be used for the face and body—a major plus if you're dealing with bacne, too! It goes into the inner walls of the pores and "sweeps" the gunk out. It's proven to be safe for sensitive skin.
Price: P975
Where to get it: SM Megamall
Clinique Anti Blemish Solutions Clearing Moisturizer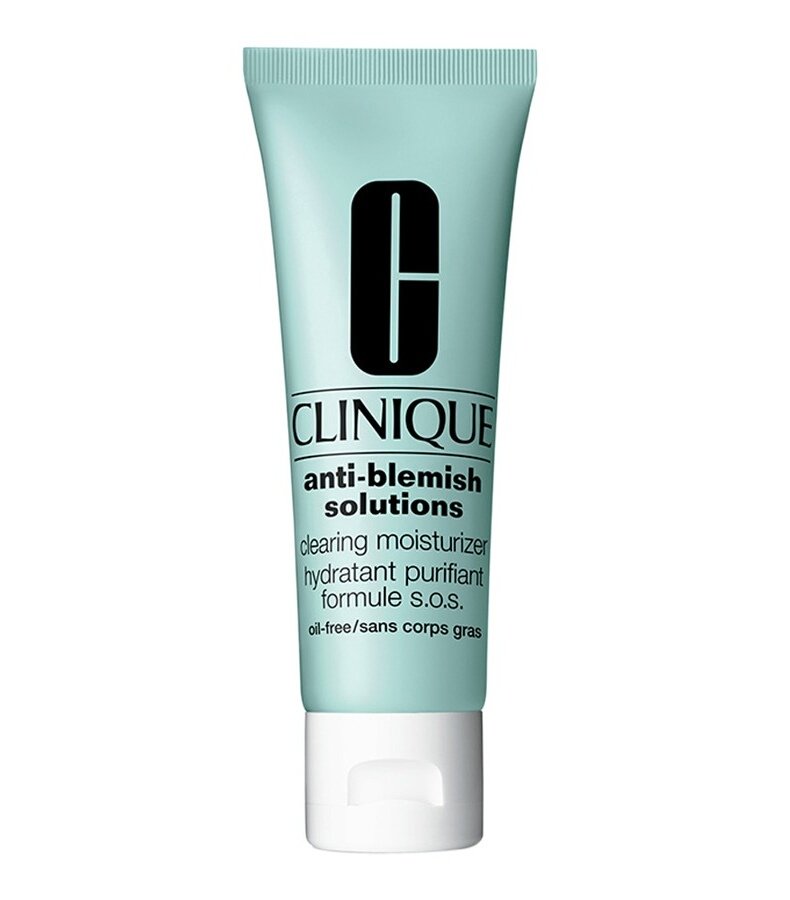 What it is: Of course, oily/acne-prone skin needs a moisturizer, too! This one has a medicated formula, so it can cure pimples and prevent future zits from forming. It provides light hydration while controlling excess oil, too!
Price: P1,750
Where to get it: SM Megamall, Power Plant Mall, SM Aura, Rustan's The Beauty Source


The Ordinary Salicylic Acid 2%
What it is: A serum with a high concentration of salicylic acid that guarantees blemish-free skin. It goes deep into the pores and purges dirt and dead skin, which results in a clear and flawless complexion. It's not yet officially available here in the Philippines, so you'll have to get it from various independent beauty retailers and Instagram shops.
Price: P550 to P595, depending on the retailer
Where to get it: Instagram shops
***
Follow Ira on Instagram.