Pimples appear whenever sebum, dead skin, and dirt clog the pores. This blockage then leads to infection, creating red, inflamed bumps—aka pustules—on the skin. Hormones and genetics may also contribute to acne breakouts.
The best way to combat pimples is by making sure your pores are free from dirt, oil, and dead skin. There are ingredients included in skincare products that will help lift the gunk off your skin to reveal a clear complexion. Read on to find out more about these ingredients.
Salicylic acid
Salicylic acid is a beta-hydroxy acid that primarily exfoliates the top layer of dead skin. With regular and proper use, you can expect your face's texture to become smoother. But its most loved benefit is its ability to purify clogged pores—it's like spring cleaning for your complexion! Salicylic acid can purge dirt and oil buildup that causes pimples, whiteheads, and blackheads.
Benzoyl Peroxide
Benzoyl peroxide is an active ingredient dermatologists approve of. It reduces acne-causing bacteria, eventually treating the pimple. This also exfoliates skin, so there are less chances you'll get acne marks.
Tea tree and witch hazel
Tea tree extract is a natural ingredient with anti-bacterial and anti-infalmmatory properties. This can soothe painful and inflamed pimples, and prevent the infection from spreading all over your face. Witch hazel, like tea tree, has anti-inflammatory properties that calm down pimples. It also can purify the pores, preventing future zits from appearing.
Clay
Clay sucks up excess oil, which makes it a great base for facial masks and cleansers. A word of caution, though: This can dry out your skin—which we do not want because we want to keep your ~natural glow~ intact. Use clay-based products once a week.
What are the best products to remove pimples available in the Philippines?
So, if you constantly deal with zits, consider salicylic acid, clay, tea tree oil, and witch hazel extract are your best friends. Adding an item or two that contains any of these ingredients in your skincare routine can prevent pimples and help you achieve clear skin. And because we know it can be tedious to zoom in and read each product label, we've shortlisted several pimple-fighting stars loaded with salicylic acid, clay, tea tree oil, and witch hazel extract below:
Continue reading below ↓
Recommended Videos
COSRx Salicylic Acid Daily Gentle Cleanser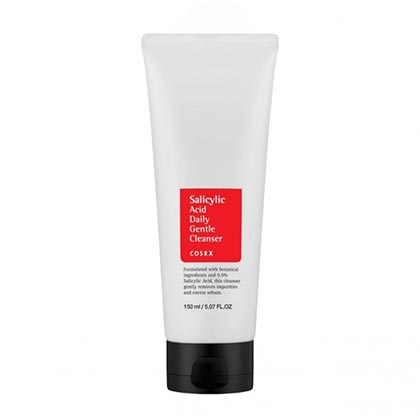 What it is: Besides salicylic acid, this also has tea tree oil, another famous zit-zapping ingredient. With every lather, you're assured you'll be keeping breakouts at bay. It also balances your skin's hydration levels with bark water.
Price: P420
Where to get it: Althea
Celeteque Acne Cleansing Gel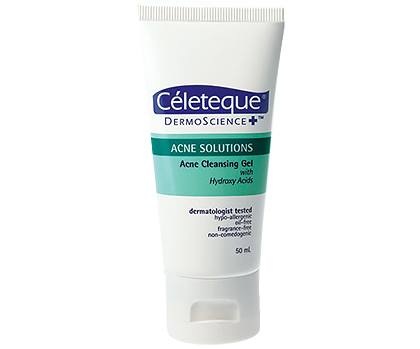 What it is: It refines clogged pores and exfoliates the face, revealing a smoother complexion with regular use. It can even penetrate hair follicles to reduce the chances of getting huge, painful pimples caused by bacterial infection.
Price: P270/50ml; P499/100ml
Where to get it: Watsons
Mario Badescu Acne Facial Cleanser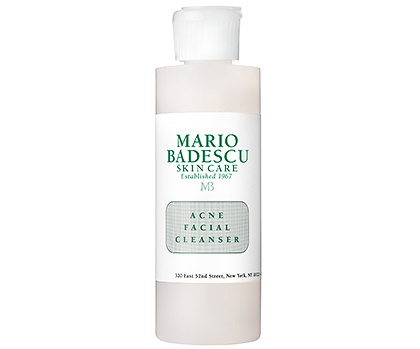 What it is: This cleanser is loaded with salicylic acid, so you're sure you're tackling pimple-causing bacteria on your first skincare step. To balance its potency, it has aloe vera and chamomile to calm down the breakouts and avoid further irritation.
Price: P1,050
Where to get it: Rustan's The Beauty Source
COSRX AHA/BHA Clarifying Treatment Toner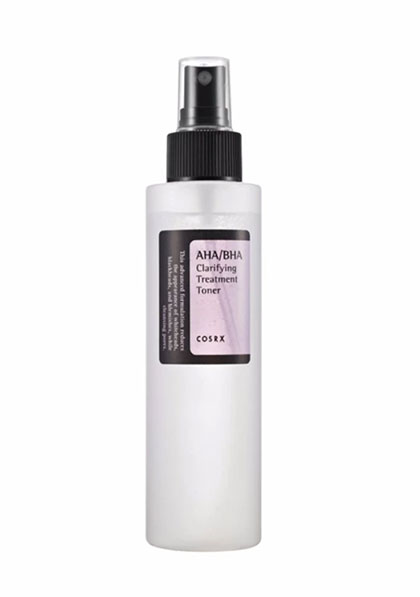 What it is: This toner tackles the big players: Large pores, zits, blackheads, and whiteheads! Plus, it evens out the skin's texture and lightly hydrates the complexion, revealing cottony soft skin with a glass skin glow.
Price: P945
Where to get it: Beauty Bar, Watsons
Maxi Peel Zero Micro-Exfoliant Liquid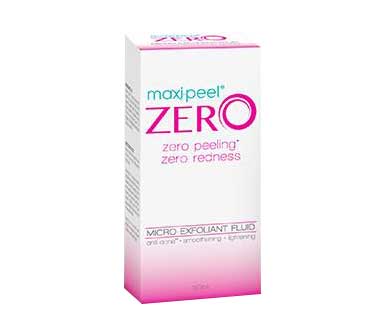 What it is: An affordable resurfacing toner that has AHA (lactic acid, glycolic acid) and BHA (salicylic acid) that can treat pimples + whiteheads + blackheads and purge dirt and other impurities from the pores. It also has glycerin and niacinamide to improve the texture of the skin's surface. 
If you find its formula too potent, you can use this as a spot treatment: Soak a cotton bud with Maxi-Peel Zero and let the pimple absorb its formula. Expect the zit to be flat and less inflamed the following day.
Price: P75
Where to get it: Watsons, Mercury Drug, Robinsons Department Store
Beach Born's Healing Toner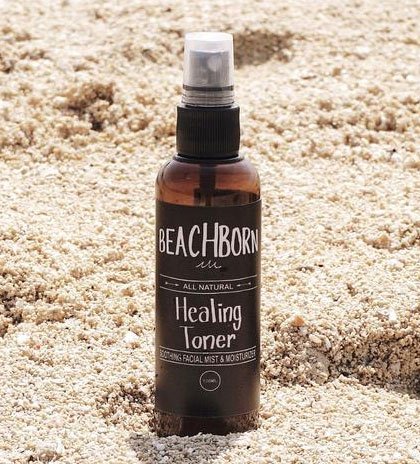 What it is: This alcohol-free toning mist has witch hazel extract that treats inflamed zits. It also has aloe vera and lavender as calming add-ons. According to a Cosmo Girl's review, it healed her pimples overnight!
Price: P280
Where to get it: BeachBorn.ph
Mario Badescu Drying Lotion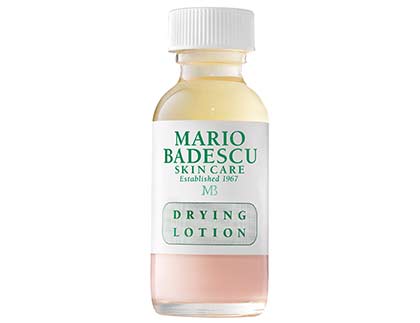 What it is: This drying lotion is internet-famous for its—you guessed it—zit-drying ability. It has calamine that soothes redness and of course, our star ingredient salicylic acid to target pimples. Apart from getting rid of acne, you can also dab this on whiteheads, too! 
Price: P1,200
Where to get it: Rustan's The Beauty Source
Human Nature Acne Defense Solution Gel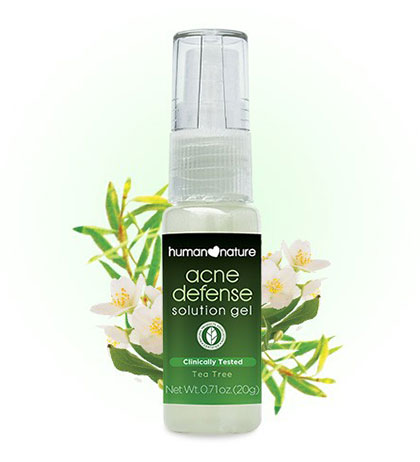 What is is: This organic and natural spot treatment has tea tree oil to get rid of pimples, and aloe vera gel to soothe breakouts. Fans say this acne treatment gel effectively reduces the size of their pimples.
Price:  P199.75,
Where to get it:  Robinsons Supermarket
Pond's Anti-Acne Leave-On Gel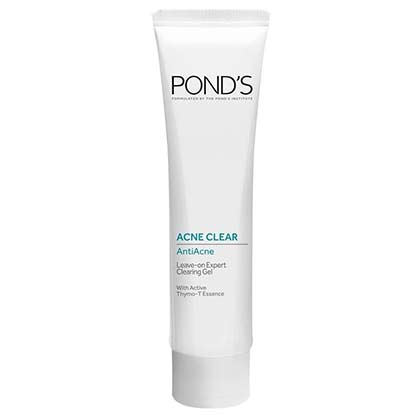 What it is: The clear gel goes deep into the pimple and its bacteria cells—curing the clogged and infected pore at its source. Plus, we love how affordable and widely available this spot treatment is! Expect to diminish the inflamed blemish in three days.
Price: P180
Where to get it: Watsons
The Body Shop Tea Tree Oil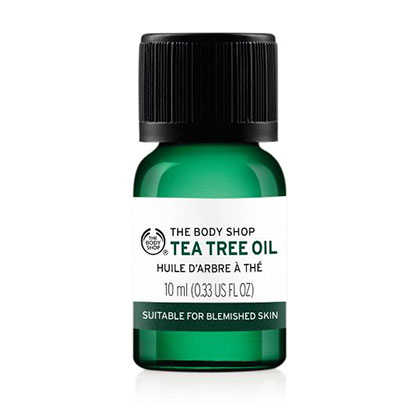 What it is: Dab a tiny bit of this essential oil on pimples as a natural spot treatment. Expect to see flatter and less red zits the following morning.
Price: P495
Where to get it: SM Megamall
Benzac Spots Treatment 5%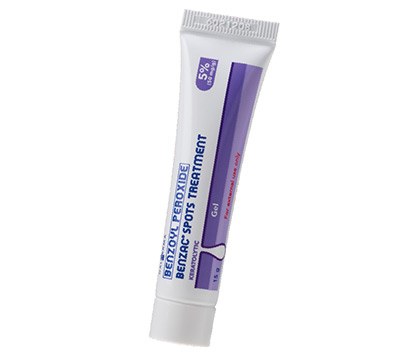 What it is: A gel-based spot treatment with five percent benzoyl peroxide content. Apply on acne and pimples after washing and toning your face. This will reduce the inflammation and size of the infected bump. This will also exfoliate the area, preventing the appearance of dark acne marks once the pimple has healed.
Price: P345.75/15g
Where to get it: Watsons and Mercury Drug (This is an OTC product)
COSRX Acne Pimple Master Patch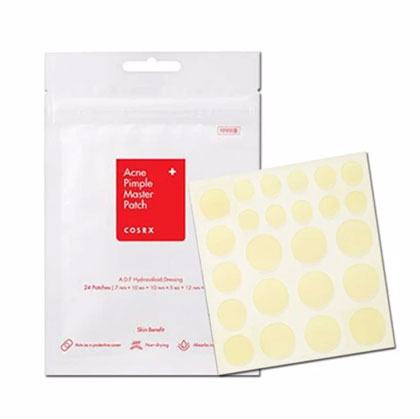 What it is: People have been raving about how this pimple patch works like a miracle. Just leave it on overnight on a cystic pimple and wake up to it GONE and flat the next day. It's a good alternative if you don't have time (and money) to go to the derma for a KI injection. It's almost always sold out, so you better hoard when you see it on the shelf!
Price: P200
Where to get it: Lazada, Watsons, Skincare Curator
VMV Id Anti-Acne Oil-Free Lotion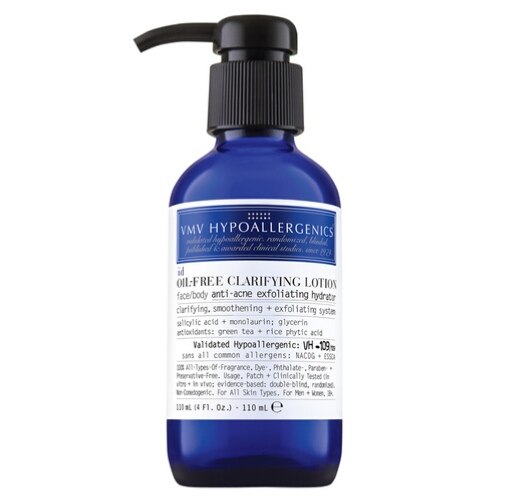 What it is: A multi-tasking product that hydrates while treating and preventing acne. It can be used for the face and body—a major plus if you're dealing with bacne, too! It goes into the inner walls of the pores and "sweeps" the gunk out. It's proven to be safe for sensitive skin.
Price: P975
Where to get it: SM Megamall
Clinique Anti Blemish Solutions Clearing Moisturizer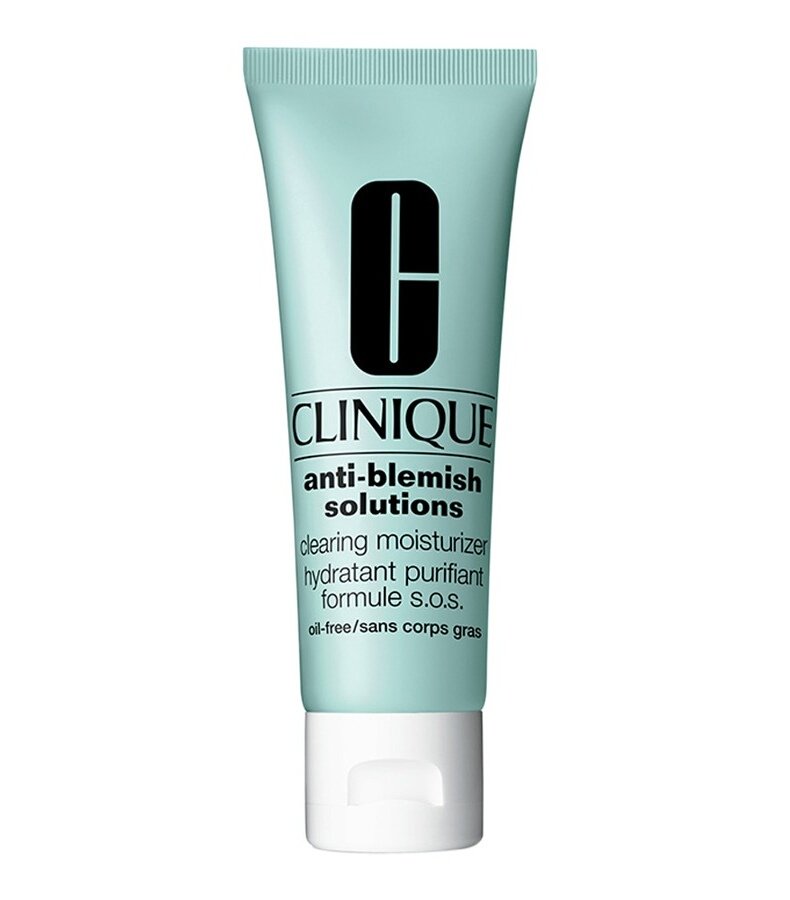 What it is: Of course, oily/acne-prone skin needs a moisturizer, too! This one has a medicated formula, so it can cure pimples and prevent future zits from forming. It provides light hydration while controlling excess oil, too!
Price: P1,750
Where to get it: SM Megamall, Power Plant Mall, SM Aura, Rustan's The Beauty Source


The Ordinary Salicylic Acid 2%
What it is: A serum with a high concentration of salicylic acid that guarantees blemish-free skin. It goes deep into the pores and purges dirt and dead skin, which results in a clear and flawless complexion. It's not yet officially available here in the Philippines, so you'll have to get it from various independent beauty retailers and Instagram shops.
Price: P550 to P595, depending on the retailer
Where to get it: Instagram shops
Aztec Secret Indian Healing Clay Mask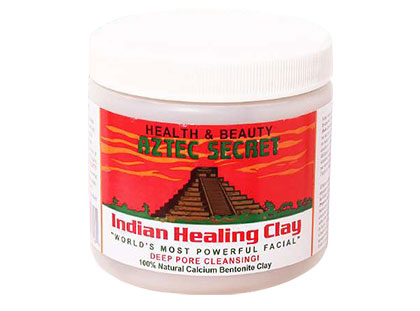 What it is: This mask has a cult following.  It is made with 100 percent natural calcium bentonite clay which  promises to dislodge all the sebum and dirt from your pores. You will feel your face "pulsate" as the mask draws out all the impurities from your face. One Cosmo girl tried it and loved how it made her big pimples disappear!
Price: P525
Where to get: Healthy Options
***
Follow Ira on Instagram.