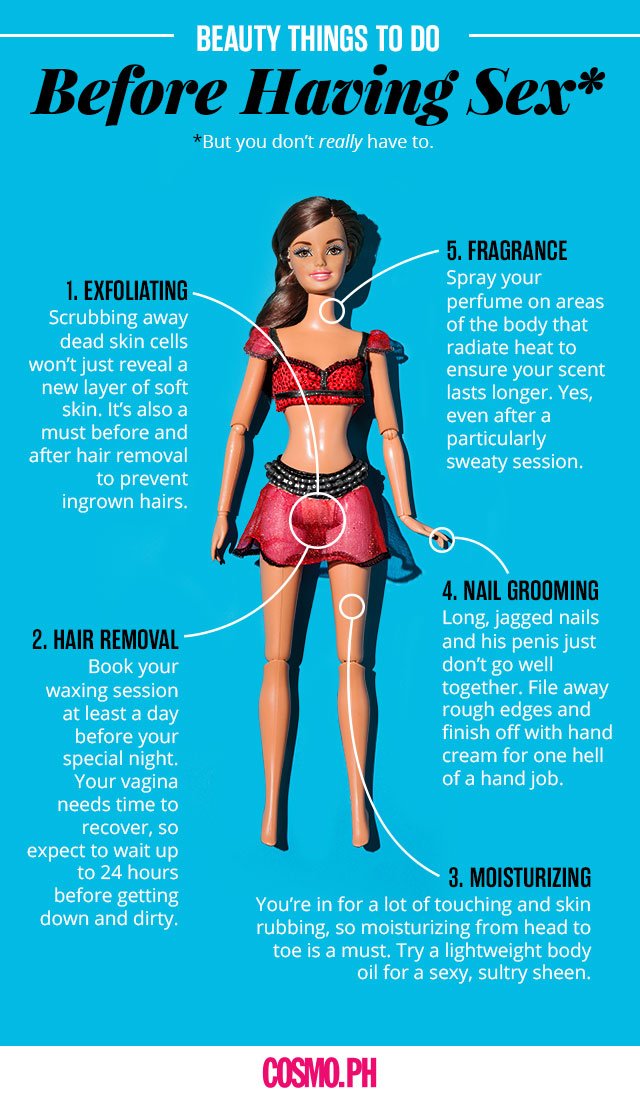 STEP 1: EXFOLIATE
Ideally, you should exfoliate your body thrice a week. But because we know how tempting it is to just sleep in instead of devoting a few more minutes in the shower sloughing off dead skin cells, we suggest making a conscious effort to gently scrub every nook and cranny in the days leading up to sexy time. Don't forget your butt, your singit, and your pubic area—his eyes and hands are going to be all over those, after all.
It's even more important to exfoliate if you intend to wax, thread, or shave your body hair, since doing so prevents unsightly ingrown hairs. Made a commitment to go bare down there? According to Tiffany Amorosino of the Bella Sante Day Spa, "Exfoliation helps wax grab hair and not skin." So while it won't guarantee a painless waxing experience, it will make the process less ouch-inducing.
Continue reading below ↓
Recommended Videos
Try these exfoliators for soft, smooth skin:
Refine your skin's texture with this scrub infused with orange blossom, almond blossom petals, and plant-based exfoliants.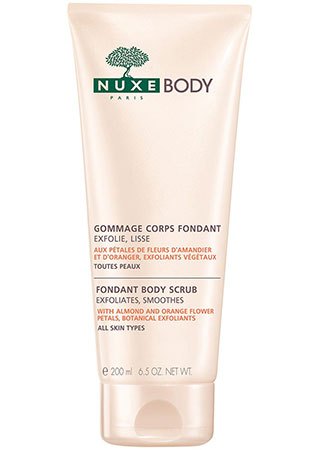 Nuxe Body Fondant Body Scrub, P995/200mL, Beauty Bar
This body wash gently exfoliates with glycolic acid to remove dead skin cells, and salicylic acid to target sebum and oil from within. It also contains daisy flower extract to brighten skin.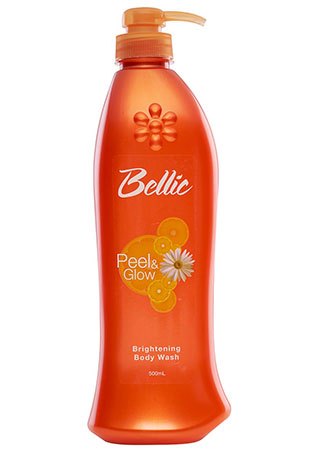 Bellic Peel & Glow Brightening Body Wash, P256/500mL, Watsons
STEP 2: GET RID OF UNWANTED BODY HAIR
Now, for the ~*fun*~ part! While there's really no pressure for you to remove every strand of hair from your nether regions, we can all agree that your bush up his mouth isn't a very sexy sight. If you're extra sensitive, schedule your waxing appointment a few days before meeting your guy. Experts also advise against sex immediately after a waxing session, because your skin is already pretty tender, and prolonged rubbing and friction won't help the situation. Some say 12 hours is a good enough wait, while others recommend a full 24 hours between waxing and having sex.
Waxing also leaves pores open, making them even more prone to bacteria. And while we'd like to think that your guy keeps up with basic hygiene, there is the likelihood that you guys will end up sweating—and, as we all know, sweat is a breeding ground for bacteria. So to be safe, avoid physical contact for a good day.
For more dos and don'ts before the inevitable moment, read our guide here. Taking it all off isn't your only option, too; familiarize yourself with other styles you can try—French bikini, maybe? And if shaving is more up to your speed, you might want to keep these tips in mind; needless to say, they apply for your legs and underarms as well. 
STEP 3: MOISTURIZE
Got sexy silk lingerie packed in your overnight bag or tucked away in your drawers? Make sure your skin is just as smooth as the undies you plan to wear. To guarantee that everything slips off with unbelievable ease, apply lotion as soon as you step out of the shower to keep moisture locked in. Lightweight body oils are also a good choice, as they keep skin hydrated and leave an irresistible sheen all over. Don't neglect your hands and feet—you don't want to ruin the special moment with something magaspang rubbing against your guy.
Here are a few moisturizing goodies we're loving at the moment:
A deeply moisturizing oil with the most heavenly chocolate scent. Smooth all over for a gorgeous glow!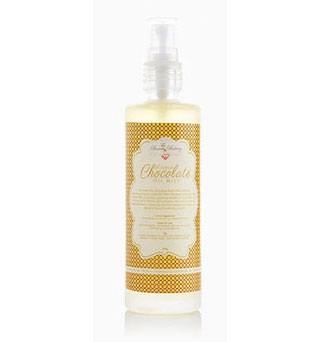 Beauty Bakery All-Purpose Chocolate Oil Mist, P499, BeautyMNL
Contrast your lacy and racy lingerie with this decidedly sweet-smelling body oil that nourishes with rosehip, grape seed oil, vitamin E, and more.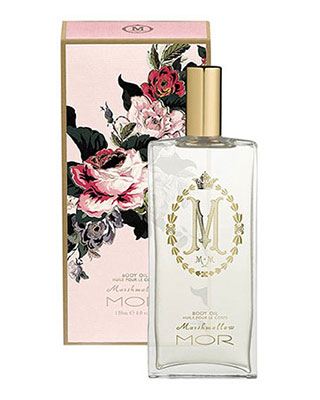 MOR Marshmallow Body Oil, P2,697/100mL, Sephora Philippines
Fans of fruity-floral scents will adore this velvety body milk's its jasmine, cherry, and centifolia rose notes.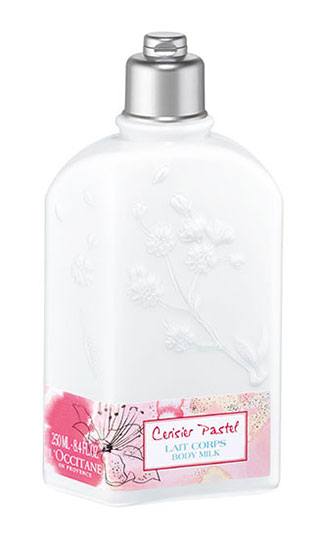 L'Occitane Cerisier Pastel Body Milk, P1,700/250mL, Rustan's The Beauty Source, Shangri-La Mall
STEP 4: GROOM YOUR NAILS
While it's not necessary to paint your nails a seductive shade of red, you might want to trim the length down and file away rough edges. Long, jagged nails against his sensitive manly bits is pretty much an accident waiting to happen. Afterward, moisturize hands with these:
Who says hand kissing is old-fashioned? He certainly won't be able to stop himself, once you've prepped and primed your digits with this.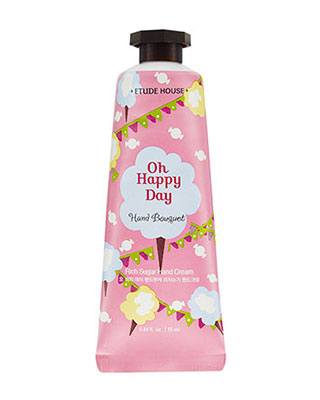 Etude House Oh Happy Day Hand Bouquet Rich Sugar Hand Cream, P178, SM Megamall
Your hands will do a LOT of talking on V-Day, so make sure you've treated them right! Infused with 25% shea butter, this hand balm will make sure he won't let go of your hands all night. P.S. If you can't get enough, use them on your feet, too!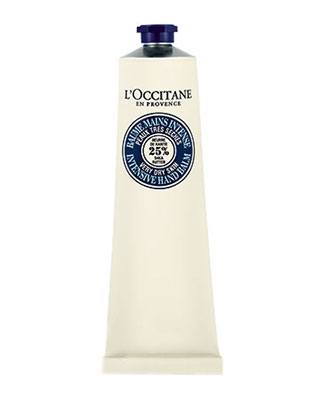 L'Occitane Intensive Hand Balm With 25% Shea Butter, P1,600/150mL, Rustan's The Beauty Source, Shangri-La Mall
STEP 5: SPRITZ YOUR FAVORITE SCENT
Spraying your perfume liberally may seem like a good game plan, but if you want your fragrance to last even after an intense romp in the sheets, consider these areas: directly onto hair, behind your ears, inside your elbows, behind your knees, and on your belly button. According to scent expert Steven Claisse, your hair strands "hold the scent well and leave a trail of scent as you move around." Meanwhile, the backs of your knees and ears and inside your elbows are all pulse points that release heat, which in turn amplify your preferred fragrance. As for your belly button, Claisse explains, "It radiates heat right from the center of the body," thus enhancing your aroma.
Shopping around for a new fragrance? Here are a few you and your SO will absolutely love.
Follow Patricia on Instagram.