When I first met Steph Ongkiko, I couldn't stop staring at her flawless skin. I assumed that because she is the Senior Corporate Communications Officer of Belo and the Social Media of Dr. Vicki Belo herself, she never had skin issues like acne and oiliness. So, when she revealed that she had extreme acne problems before, I couldn't believe it—I just had to know more about her skin journey.
Ahead, we talked about her love for makeup and skincare, including the products she used to treat her acne.
What are some of the major beauty lessons you've learned since you started experimenting with makeup and skincare?
Steph: I used to copy makeup looks I would see on others that I thought would look good on me. I also tried the skincare products my friends recommended. But, I learned that what you think will suit you won't really look good on you IRL. And copying your friend's "trusted" skincare routine is not the smartest move. Expectation is really far from reality.
When was the first time you remember wearing makeup?
Steph: I started wearing basic makeup in college—eyeliner, foundation, and blush-on. And that was the moment I knew I couldn't live without makeup. Haha! People may call me vain, but putting makeup on made me feel more confident and beautiful. Even though that time I was doing my makeup wrong (mismatched shade, thick eyeliner), it still made me feel good about myself. No regrets. Maybe just when I see old photos. Lol.
Continue reading below ↓
Recommended Videos
Before you started working at Belo, what was your makeup and skincare routine like? 
Steph: I never really had a skincare routine before I started working for Belo. I started having a lot of pimples back in 2014 when I lived in South Korea. The change in weather, food, and lifestyle really took a toll on my skin. My only skincare routine back then was washing my face in the morning and at the night, putting on some pimple gel (Benzac) and praying to the Gods they disappear the next day (which they never did).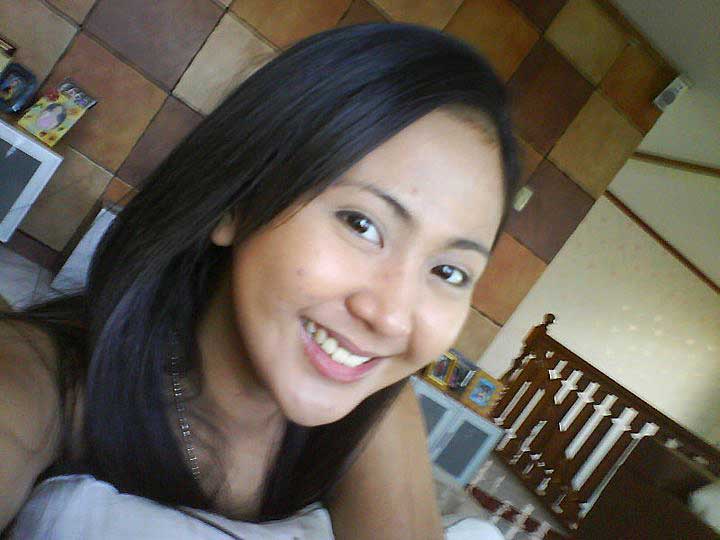 As for makeup, I would pile on products to hide my pimples and acne marks. I start by putting on Naturactor concealer (an internet famous concealer from Japan) around my dark circles followed by a two-way foundation. Then, I would re-apply concealer to cover my acne marks then put on the foundation again—so it was like three layers of makeup!
What products did you use back then that you wouldn't use now? 
Steph: I wouldn't use the derma roller again. It was the "in" thing in Korea back then to help get rid of acne marks and improve skin quality. Koreans would use the derma roller and put on Vitamin C serum afterwards. Of course, I did it as well. Results were pretty okay the first few days but after a while, my acne worsened and my scars got deeper. It was because I really didn't know how to use it. Sometimes, my pressure was too strong that I actually damaged my skin. The lesson here is to leave micro-needling to the experts.
Do you have any makeup looks you regret wearing?
Steph: OMG. Wearing a lot of blue eyeshadow! Blue is my favorite color. I saw a lot of girls looking really pretty with blue eyeshadow so I copied them! At that time, I really thought it was okay, but seeing old pictures now—OMG, I feel so horrible. Haha!  
How has your makeup routine changed?
Steph: Now, my makeup is waaaay lighter. I just apply concealer around my eye area and on some dark spots then finish it with light foundation and blush. When I go to work, I put on eyeliner and false lashes. When I'm off-duty, I still wear makeup, but I skip the falsies. For glam occasions, I really like the smoky eye makeup with some shimmer. It makes me look sophisticated and glamorous.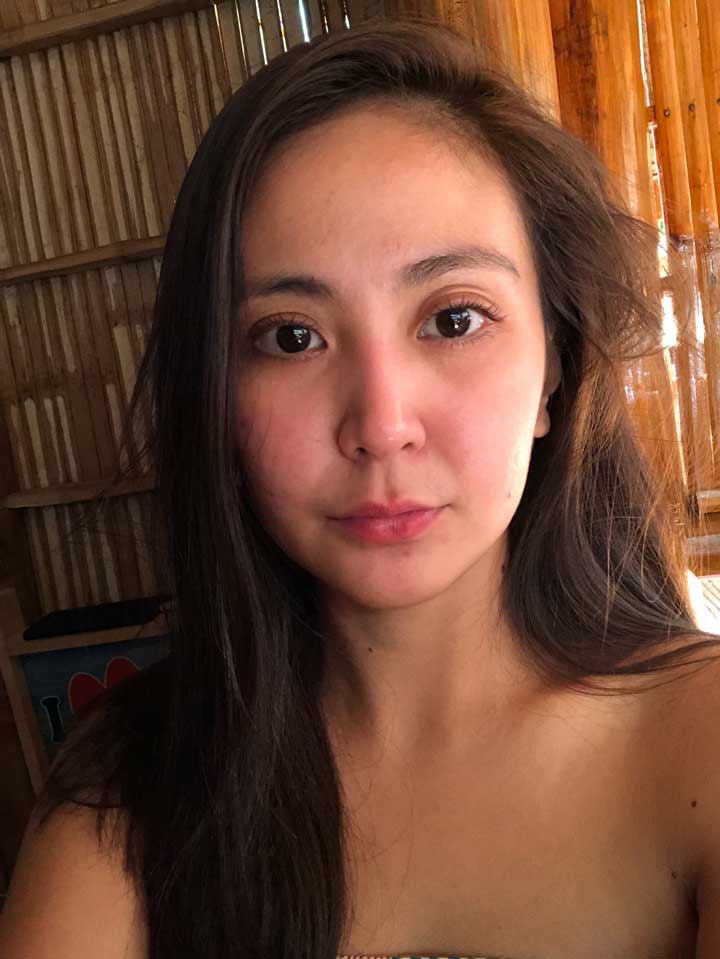 I love Korean products because they work well with my skin. Most of the stuff I use are from Etude House. I use the 2-way Foundation Total Age Repair, Oh'M Eye Line liquid Eyeliner, and Drawing Eye brow pencil. When I want some color on my eyes, I use Etude House's Peach Farm Play Color Eyes. 
How do you take care of your skin now?
My skincare routine now is more complicated but it really helped improve my skin quality. I remember Dr. Belo telling me that I have to sing two "Happy Birthday" songs while washing my face so I know it's really clean. So now, I sing the "Happy Birthday" song twice while washing my face ZO Oilacleanse at night. Then, I use the Belo Prescriptives Acne Astringent as my toner. Since I have acne marks, I was prescribed the ZO Blemish Kit which includes Glycogent (a glycolic and lactic acid-enriched exfoliant), Melamix (a tretinoin product to even out pigmentation), and Melamin (a prescription-only product that targets extreme pigmentation and reduces irritation associated with hydroquinone). In the morning, I just use the acne astringent again and put on Belo sunblock. 
I swear by these products. My acne marks are almost gone and my skin texture has improved so much. The ZO products (which you can buy from Belo clinics) have been my skin's lifeline. I don't think I'll ever stop using them.
What services do you get from your derma? How often do you go? What are your favorite Belo treatments?
I do Belo Clinic's Glycopeel Cleaning and Powerpeel every month. The cleaning treatment really helps prevent future breakouts while the power peel leaves my skin super soft and smooth because it takes away dead skin cells.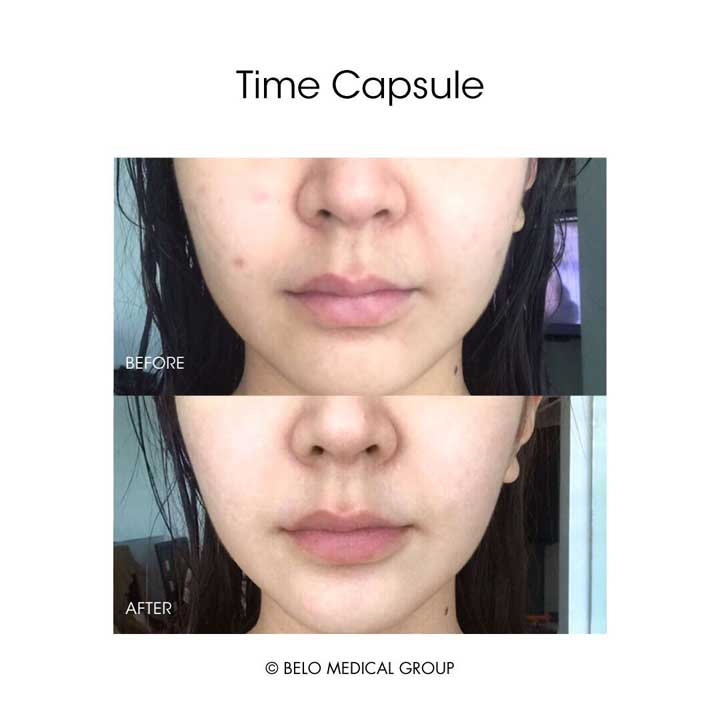 My favorite Belo treatment is the Time Capsule. It really is the holy grail to get rid of acne marks. This is the one that really got rid of my acne scars. It's a combination of four procedures. I'll list them down because I've memorized the whole process by heart and have finished five sessions. Lol!
Air Dissection - This is the step that improves the appearance of ice pick or deep scars. Air is used to detach the skin from the scar underneath so it surfaces and the scar becomes shallower.
Fractional CO2 – This stimulates the skin to help produce more collagen. 
Growth Factor Serum – This is applied on the skin after air and fractional CO2 are injected into the skin. It improves the appearance of scars by enhancing skin renewal, and promotes dermal re-modelling for faster and better results.
INARA Led Mask – You wear this mask which lets out LED light for faster healing.
It takes at least four to five sessions for best results. You'll have downtime of three to five days but you can cover the redness with makeup. 
This is my favorite treatment because I never thought I could ever get rid of my acne scars. The Belo Time Capsule really gave me hope. My skin is far from perfect, but it's definitely waaaay better. 
What's your advice to everyone who are just beginning to figure out their skincare routine?
Steph: Please always consult with a dermatologist first especially if your skin is just starting to breakout—when there aren't major problems yet. Self-medicating won't do you any good. I've been there. Ask your parents if they can accompany you to see a trusted dermatologist so they can address your skin concerns ASAP.
*Answers have been edited for clarity.
Follow Ira on Instagram.