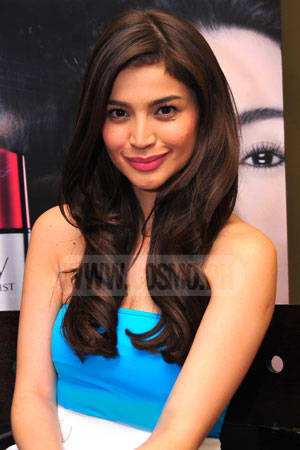 Awarded actress, TV host, fashionista, and Superstar--May 2012 Cosmo cover girl Anne Curtis is definitely one of the most loved and most talked about celebrities right now. With over 2.7 million Twitter followers and billboards stationed all over EDSA, we're sure any girl would love to be in her sky-high stilettos. But amidst her busy schedule, Anne still finds time to relax and have fun, especially during the summer.
We caught up with her at SM Makati during the launch of Olay Regenerist Wrinkle Relaxing Cream, where she welcomed fellow brand ambassador Tessa Prieto-Valdes to the Olay family. We got to chat with the nation's sweetheart about all things summer, including her fashion staples, beauty must-haves, and travel experiences. Read our interview with her below!

What is your fondest summer memory?

My fondest memories are from musical festivals. This year, I want to [attend] a different music festival called Optimus Alive in Portugal in July.

What are your favorite summer activities?

I like to tan. I like to get massages under the sun. I like kayaking, if given a chance, and snorkeling. Diving? Not so much. I've only done an interdive because I'm scared.

What's the ultimate summer song?

"Kissing" by Bliss.

What are your summer fashion staples?

A nice bikini in black, white, or a bright color to complement your skin.

Name your five summer beauty essentials.

Lip balm, tanning oil that has SPF, oil for the hair that protects it against the sun, sunblock for the body, and sunblock for the face.

What is your number one beauty tip for frequent travelers?

Have in [your] bag a little pouch with everything: lip balm, blush, red lipstick, eyelash curler, wipes, and hand sanitizer. I bring one with me everyday and everywhere.

What are your favorite summer travel destinations?

Well, locally, I've been to Boracay, El Nido, Cebu, Bohol, and Zambales. Where else have I been? There are so many!

Can you offer Cosmo girls some travel tips?

Pack all the basics that you'll need: an outfit for going out and an outfit for relaxing, such as denim shorts, T-shirts, and a little black dress.


Launch the gallery to see photos of Anne at the Olay event!
Continue reading below ↓
Recommended Videos
1969