I think we can all agree on this: One thing that makes Crash Landing On You such an amazing show is that people of all ages—including our titos and titas—can relate to it! I personally watched the show with my mom, waiting for new episodes every weekend during its original run. 
Amid lockdown, aka enhanced community quarantine, aside from binge-watching the show for the nth time, there's a family who decided to have a low-cost CLOY-inspired photoshoot! 
Meet the Sulit family: They recreated Captain Ri and Se-ri's *first* meeting in the show for their parents' 25th wedding anniversary. In a Facebook album, we see Lynette Sulit, a 54-year-old nurse, and Edwin Sulit, a 55-year-old doctor, with their four children Edflyn, Swift, Kent, and Lyndon, in Crash Lockdown On You: A 25th Anniversary Special. Below are their photos for today's dose of good vibes. 
Here's Se-ri trying to reach her employees after the accident: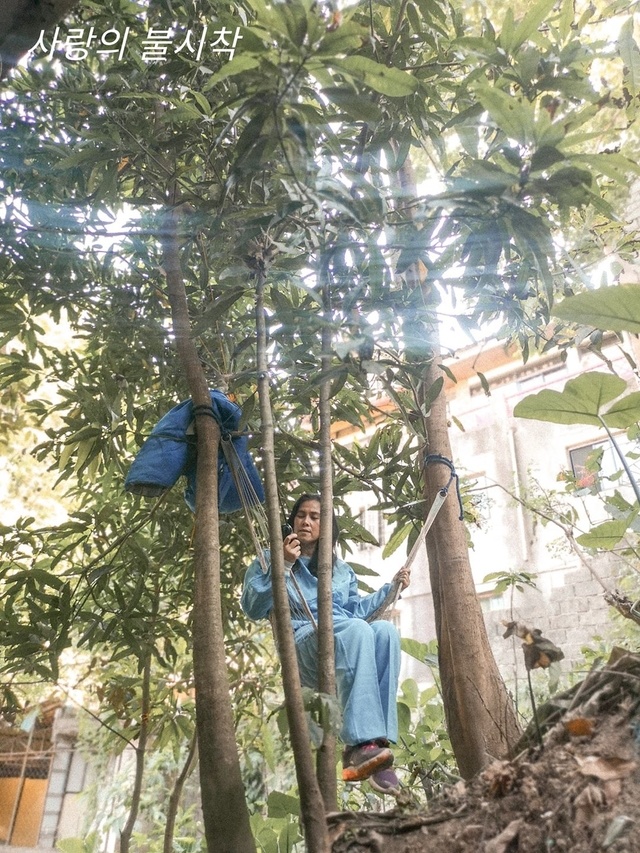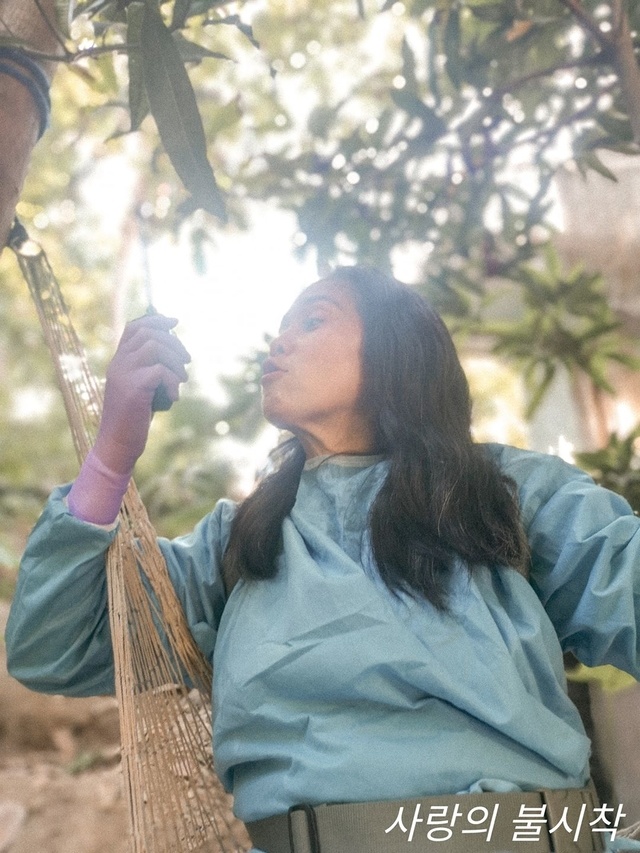 *Gasps* Remember when Captain Ri pointed his gun at her?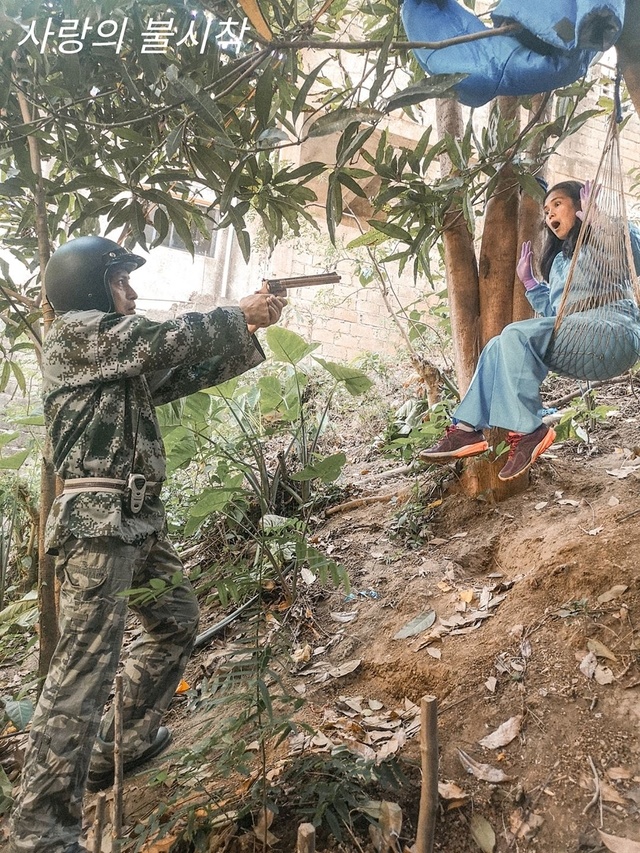 Continue reading below ↓
Recommended Videos
The actual moment she ~crash-landed~ on him: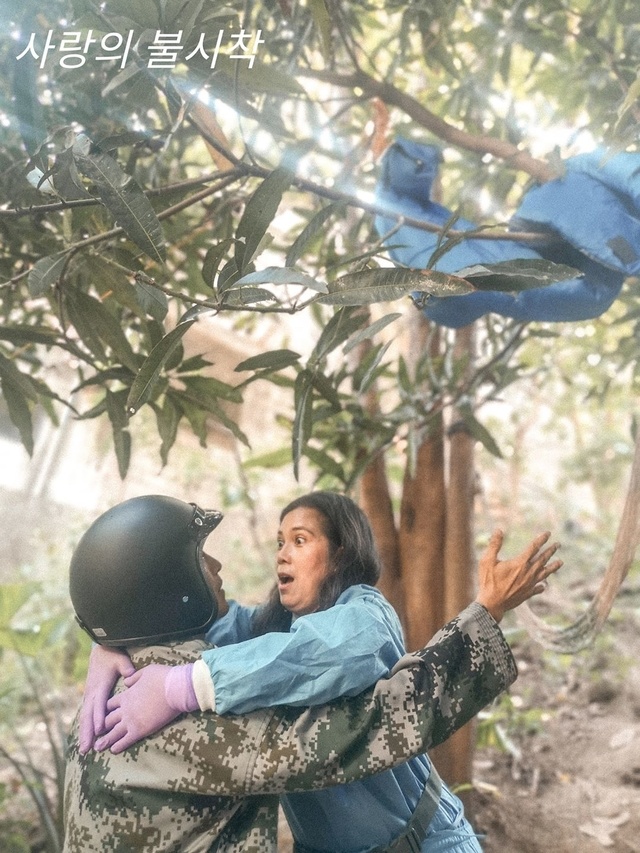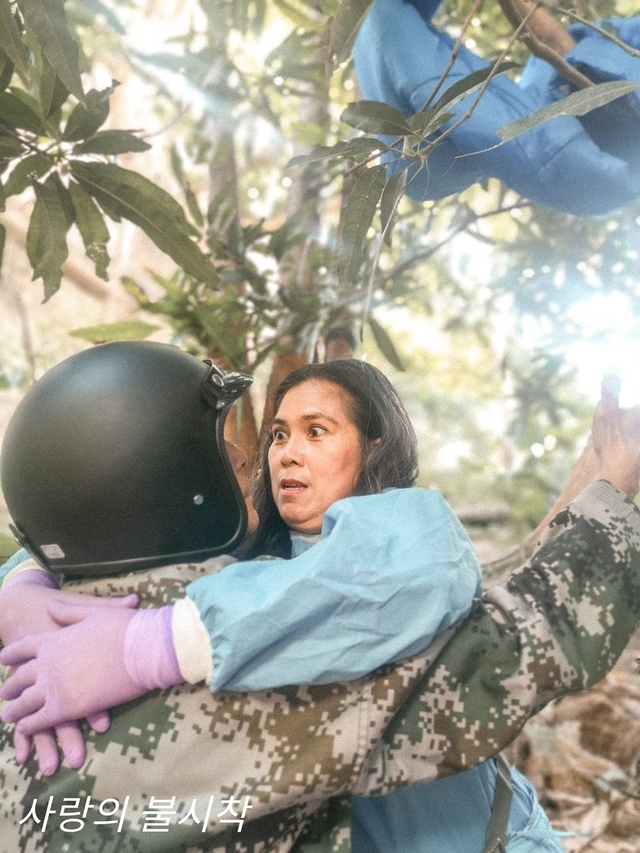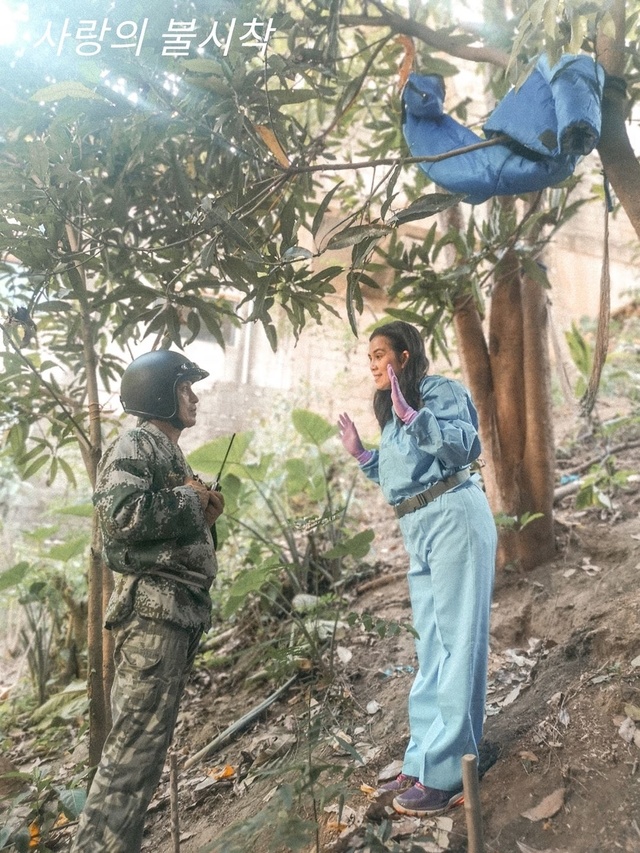 Se-ri trying to make her escape from North Korea: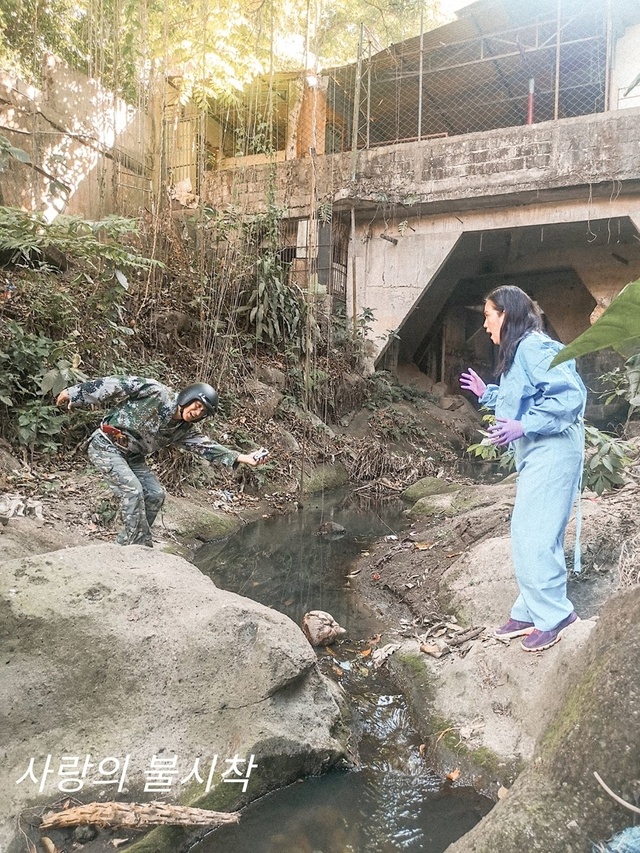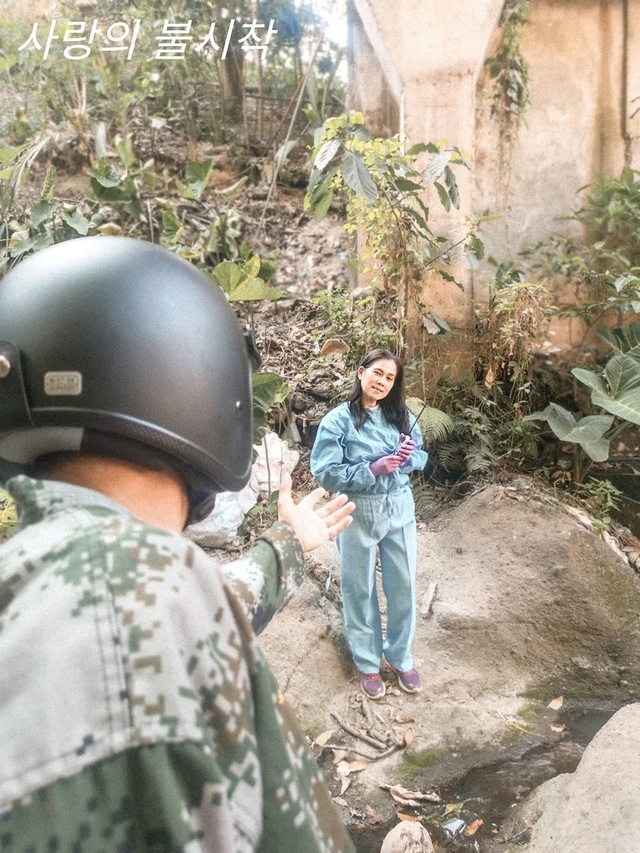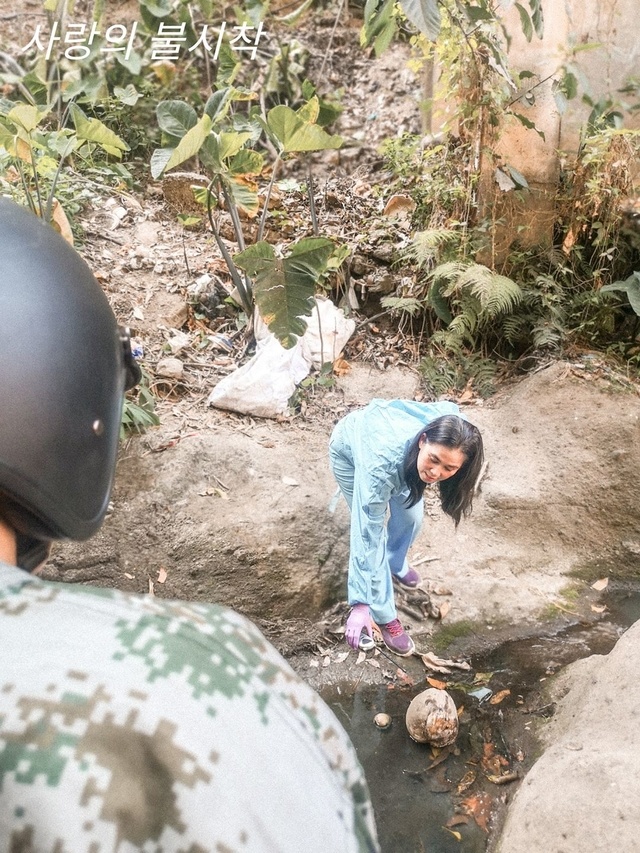 Here are the four soldiers from Company Five: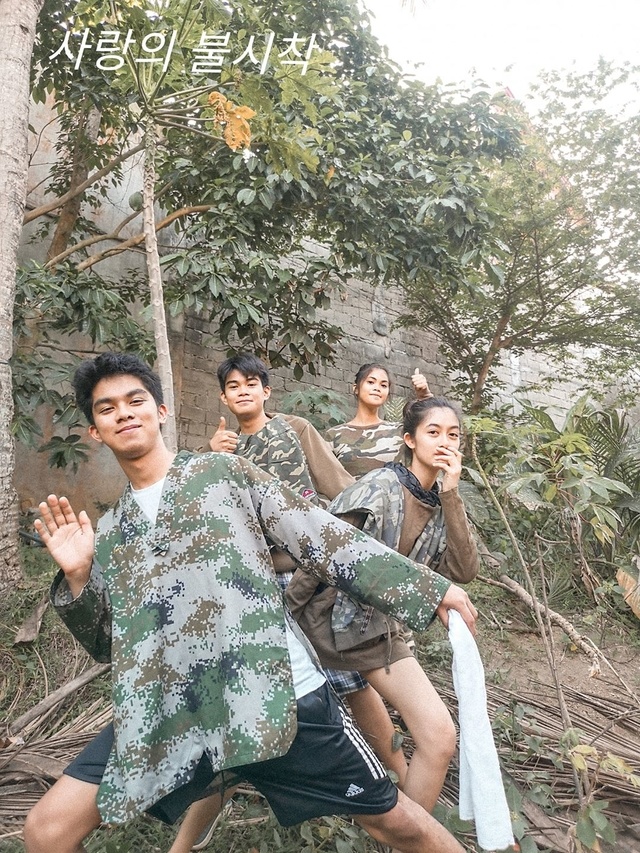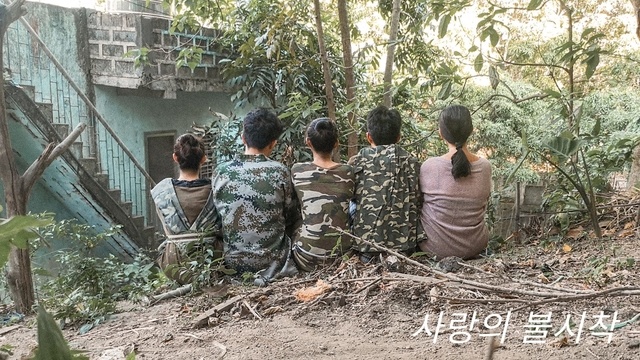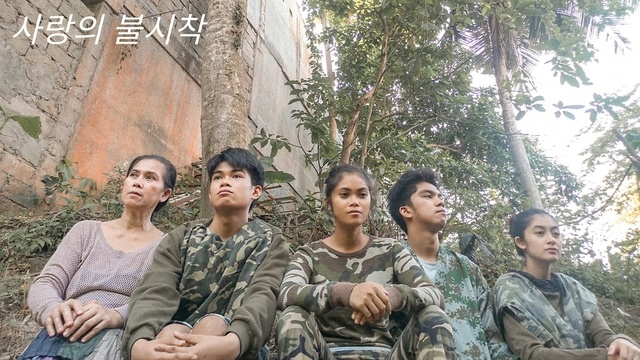 And, finally, here's Captain Ri with his "tomato" plant: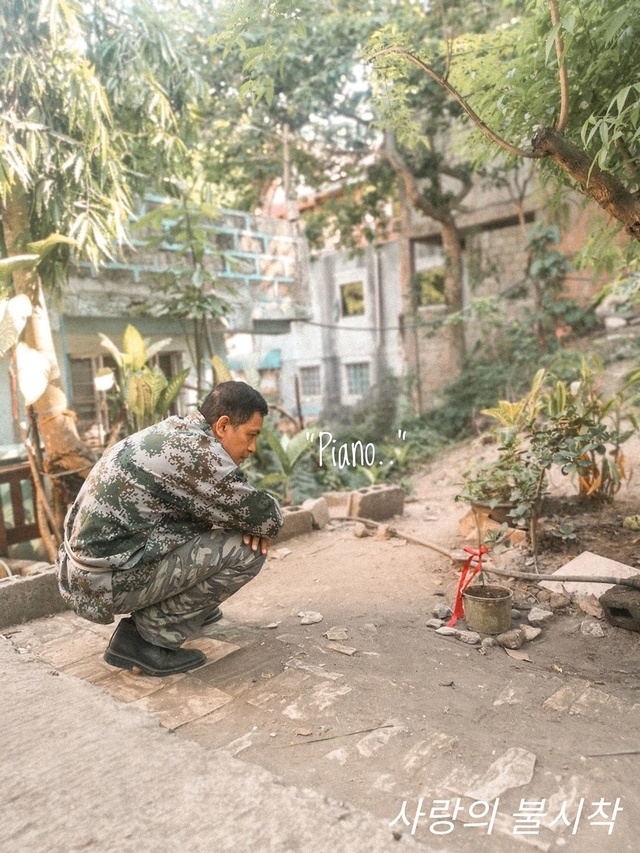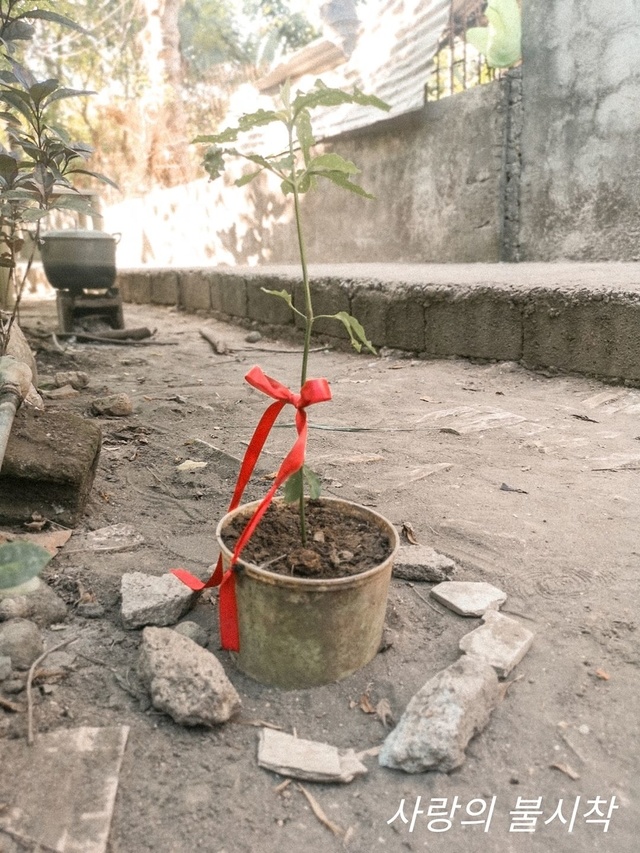 In a quick chat with Edflyn over Facebook Messenger, she shared that the whole family loves CLOY! "March 31 was our parents' 25th wedding anniversary, but due to the lockdown, we couldn't go anywhere to celebrate. The idea actually really came from my parents. They decided to just do a fun photo shoot for their anniversary."
They shot the photos in areas around their house in Silang, Cavite. Edflyn adds: "We have quite a spacious garden and our house is near a creek. It was just kind of a 'serendipity moment' that it matched the scenes from CLOY. My mom is quite resourceful, so all the outfits and props were just things found around our house." 
How did her parents react to the outpouring support and love for their photos online? "My dad was analyzing the comments, and if it did not mention or have anything related to CLOY, he would laugh about how those people can't relate," Edflyn shares. 
"But really, they're just happy that it had an overall positive impact. We're happy that it made a lot of people smile and laugh from reliving the emotions while watching the drama. A lot of people even tagged their friends and families, as well as their parents...As my parents are medical professionals, we just wanted to remember that mental health is also important during this crisis so we wanted to do something that might make people smile...Taking a break and having a little laugh is good for our health!" 
Crash Landing On You tells the story of a South Korean heiress (Son Ye Jin) who goes paragliding and accidentally lands in North Korea. There, she meets a soldier (Hyun Bin) who helps her get back to the South and ends up falling in love with her. 
The series is currently available for streaming on Netflix. Watch the OG "crash landing" scene here: 
***
We are officially on Viber! Be part of the Cosmo Viber Community by clicking here! You can also visit the Sticker Market and download the "Cosmo Girl Sticker Set" here to be automatically part of the group. The stickers will only be available until April 27, so don't miss out on the fun!
Follow Lily on Instagram.
K-UPDATES